For a lot of people, the global release of SINoALICE has seemed like it was not meant to be with indefinite delays and eventually changing publishers for the West. SINoALICE is finally here on iOS and Android worldwide. Pokelabo has published the Square Enix free to play RPG in the West and the staff behind the project features some very interesting names. I got a chance to chat with Yoko Taro (Bukkoro), Yoshinari Fujimoto (Square Enix), and Shogo Maeda (Pokelabo) about SINoALICE, mobile gaming, a potential PC version in the West, and more.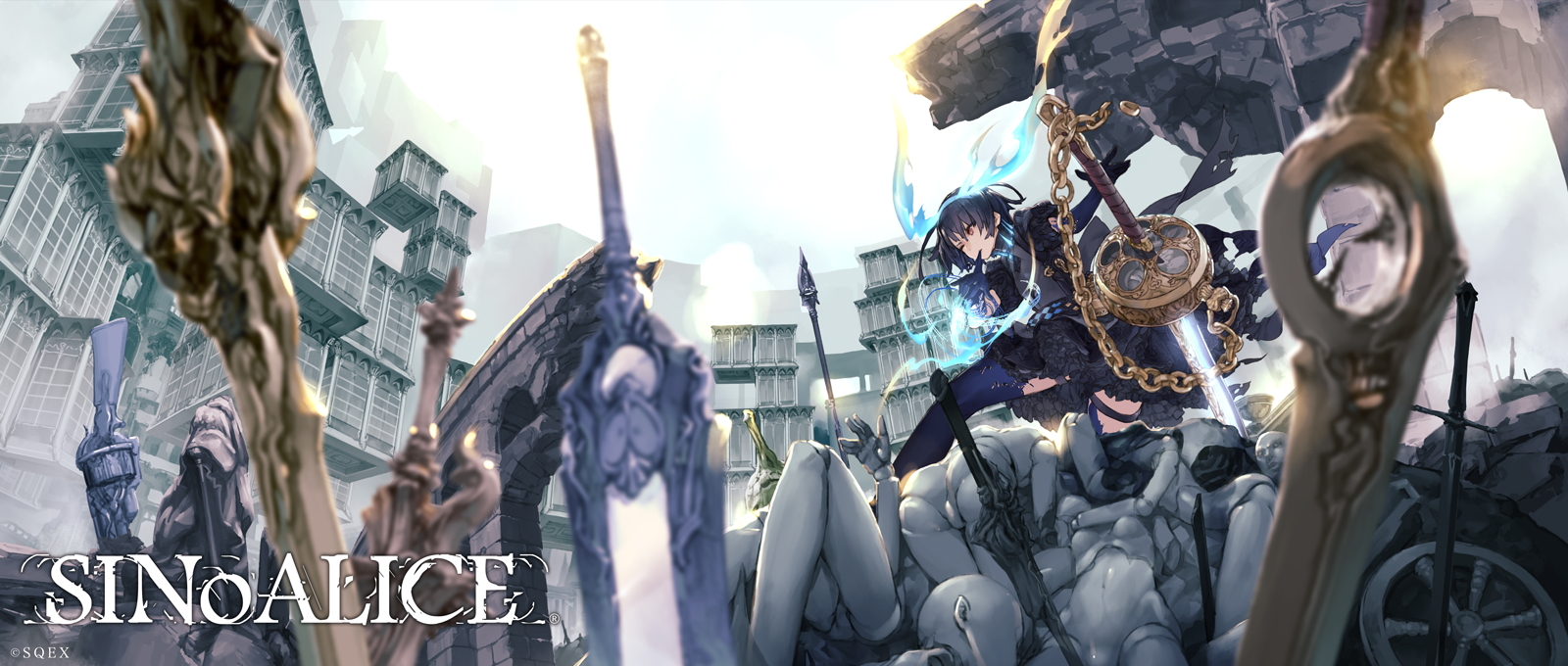 Yoko Taro
TA: Fans of Yoko Taro's works, especially NieR, are used to lore and canon being spread across tons of media. Will SINoALICE and NieR: Reincarnation ever collaborate?
YT: That's up to the higher-ups, so I don't know. Once "they" decide something would make money, they have a strong will to make any collaboration happen. The thing is, the producers of SINoALICE and Reincarnation are different people, so the fate would be decided once they start a fight to the death, and one of them wins (this sort of thing happens quite often at Square Enix).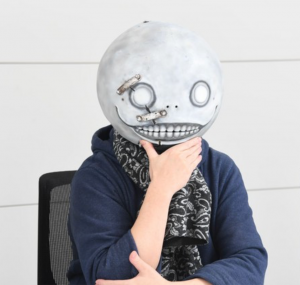 YF: Nothing is decided for now. Personally I would love to.
TA: How has it been for you working from home during the global pandemic?
YT: I had thought that if a common enemy to mankind appears, all the countries and people of the world would come together and fight as one, but it seems the world is even more divided than before and is full of hatred… Mankind is doomed. These are the thoughts I had while I was picking my nose.
TA: A lot of people across the world adore your stories. What are your inspirations from inside and outside gaming for storytelling?
YT: There are a lot. I steal from things all around. I steal the essence of good work, and for bad work, I think about what would make it more interesting, and use it as a stepping-stone. Even for something that I hadn't seen, I imagine what I'd like it to be, and write based on that.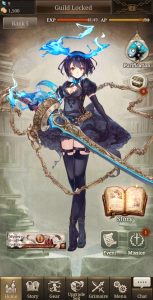 TA: NieR: Automata has a story that is universally loved. How did you approach that compared to the original NieR and Drakengard?
YT: There's not much difference in approach… There's a budget, there's staff, and I just put my head down and make a game to the best of my ability. But I make it with the mindset that I want to make something different from the last. Since Automata was a hit, I'll probably try to make something different from that, and that would probably fail. That's life, right? That's what a creator's fate is like.
TA: What games have you been playing lately on consoles and mobile?
YT: I've gotten this question a few times, and I've been saying Lara Croft Go and Deus Ex Go. Why? Because they were available for free. "Free" is a great concept… it doesn't cost money. That's how I'll save money for no reason, not spend any, and die. I'm foolish like that.
Yoshinari Fujimoto
TA: Fans of Yoko Taro's works, especially NieR, are used to lore and canon being spread across tons of media. Will SINoALICE and NieR: Reincarnation ever collaborate?
YF: Nothing is decided for now. Personally I would love to.
TA: Since this is your second project as a producer for Square Enix, what did you learn from the first free to play games in the company and did that change anything while SINoALICE was being developed?
YF: I kickstarted the free-to-play team internally with a few other people who were interested. We learned a lot from early Japanese free-to-play games that were developed by other companies. That experience has definitely helped build the backbone of SINoALICE's guild battle.
TA: When you originally approached Taro-san for a game, what did you have in mind besides Alice in Wonderland.
YF: I had decided that the game would be a guild battle game.
TA: I notice you have a few patents in your name from over a decade ago. Do you still work on any hardware and software for those things?
YF: Wow, how did you find this information? I'm surprised. Some I still work on, some I don't.
TA: Was this game always intended to be a mobile one?
YF: Yes, it was.
TA: What do you think of the new paid subscriptions that many free to play games on mobile are adding?
YF: I think many business models each have their own value. I'm hopeful for the possibility that the subscription model entails.
TA: What mobile games do you play regularly?
YF: For the past year, I've been playing SINoALICE. I've been working on multiple new projects, so sadly I don't have much time these days.
TA: Barring the two NieR collaborations, are there plans for anything with Drakengard?
YF: There aren't any plans as of now.
Shogo Maeda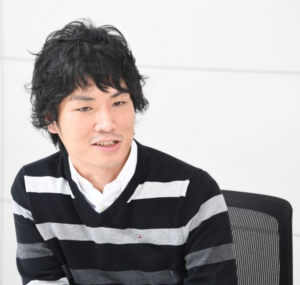 TA: After nearly a decade at Pokelabo, what do you think of where the industry is headed these days with mobile growing so much?
SM: I feel the Japanese mobile game market has reached its limit and there's not much possibility for it to grow further. Globally, I think the mobile game market will be stimulated further in the future, so it'll be crucial to build games with the global market in mind.
TA: SINoALICE is finally arriving in the West in a few months. Anything you'd like to say for fans in the West and those who have already been playing the Japanese release?
SM: SINoALICE is a special game that has many unique aspects, such as the Yoko Taro world and the simple multiplayer guild battles. For players of the Japanese version, I want to someday hold a World Gran Colosseum event so players of different builds can play against each other, so please look forward to that.
TA: How did Pokelabo come into the picture for SINoALICE before the game was in development?
SM: Fujimoto-san from Square Enix brought up the project with me. This was before NieR: Automata became a hit, so I was pretty torn whether we should work on this project or not. In the end, I bet my chances because I believed that a game made by Yoko Taro would be successful.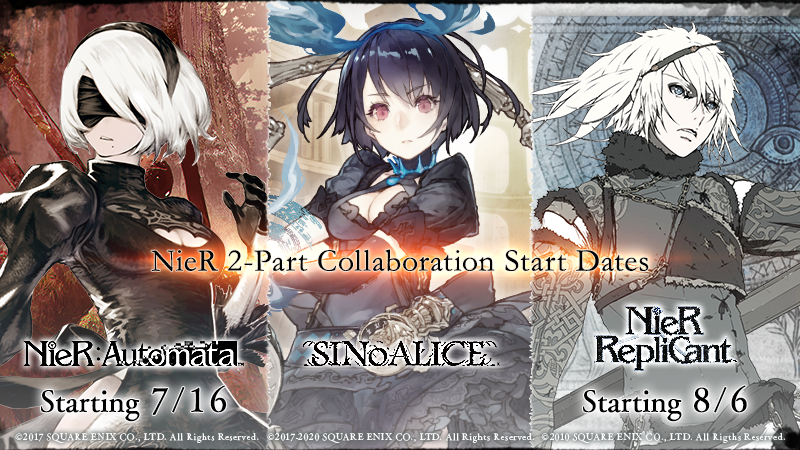 TA: How has it been planning for a global launch of a game that has a very vocal fanbase and one that has been waiting so long for a proper release?
SM: I feel sorry that you had to wait so long for the launch. I'm also very thankful that there are many users still waiting despite how long it took.
These are hard times with the coronavirus, but we're working hard so we can deliver the best launch possible.
TA: What can players expect in terms of longevity for SINoALICE in the West compared to Japan? Will the West catch up in terms of events and contents?
SM: The updates will progress like they did for the Japanese version upon launch. We feel that the best way for users to experience SINoALICE is to progress in the same way the Japanese version did. But, we'll release some features earlier in the global version than they were in the Japanese version, so things won't be completely the same as the Japanese version.
TA: Will SINoALICE eventually have global servers or will the Japanese and Western versions be separate permanently?
SM: Japan and the West will be on different servers. But someday, I'd like to build a system that allows different servers to battle against each other.
TA: Can you tell us a bit about the global version's country flag system?
SM: In the global version, there will be players from many different countries, so we thought it would be easier for players to interact with each other by knowing where other players are from. So we added a function that allows players to set country flags for each user and also for the guild.
TA: I noticed a PC version of SINoALICE was recently announced. Will this be brought to the West as well eventually?
SM: So far there's no plans for a PC version in the West. We'll definitely consider it if there are strong requests for it globally.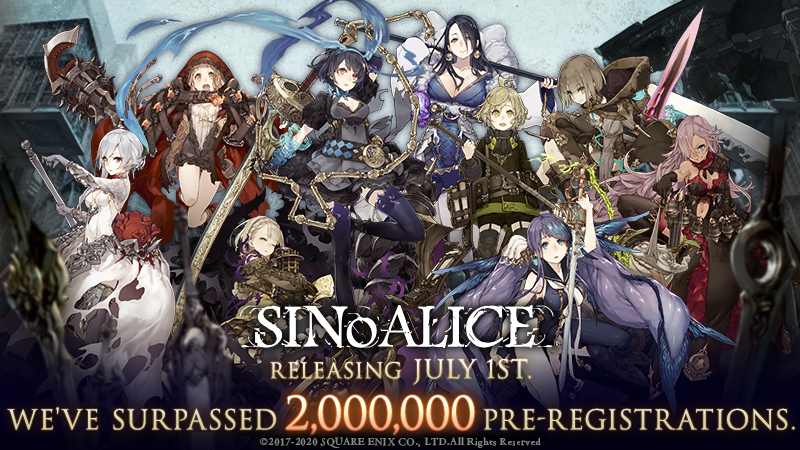 TA: Who came up with the concept of having authors resurrected for fairy tales?
YT: It was me. But my memory is failing me these days so I also feel like it's not me. What do you think?
SM: Yoko-san.
YF: Of course, the one in the Emil head.
TA: How much of a part does music play in SINoALICE? I know Keiichi Okabe worked on the music and he has done some of my favourite soundtracks ever so I'm quite excited for that aspect of the game.
YF: It's one of the most important aspects of the game.
SM: A lot of mobile game players don't play with the sound on. The world view is important for SINoALICE though, so we've been very particular about the music as well.
YT: I think music is very important, but Keiichi Okabe who is the composer, is one of the most arrogant people in the world. We need to prevent Okabe-san's fame growing even more. So please do not say the words "Okabe-san's music is wonderful" ever again. I beg of you.
Thanks to Fujimoto-san, Taro-san, and Maeda-san for their time here and to StridePR for facilitating this interview.
Source: https://toucharcade.com/2020/07/01/sinoalice-yoko-taro-maeda-fujimoto-interview-nier-automata-pc-version-global-launch/