We're big fans of Frosty Pop around these parts for the many, many awesome mobile games they've released over the years. In fact we were JUST talking about their card-based boxing game Deck 'Em! a couple of weeks ago, a game that's lauching this Thursday by the way. Anyhoo, Frosty Pop has just reached out about another new project and this one is decidedly different from anything we've seen from them before. It's called Beankind and it's a collaboration with famous Instagram artist and social media star Harry Hambley, better known as Ketnipz. Ketnipz has become famous for creating comics that star his extremely adorable The Bean character and which aim to spread positive messages and kindness through the world. That's also the aim of Beankind. The year 2020 has been… well it's been something, and in response to that Frosty Pop and Ketnipz wanted to create something "sweet, kind, and full of positivity" that can help bring people together in these crazy times.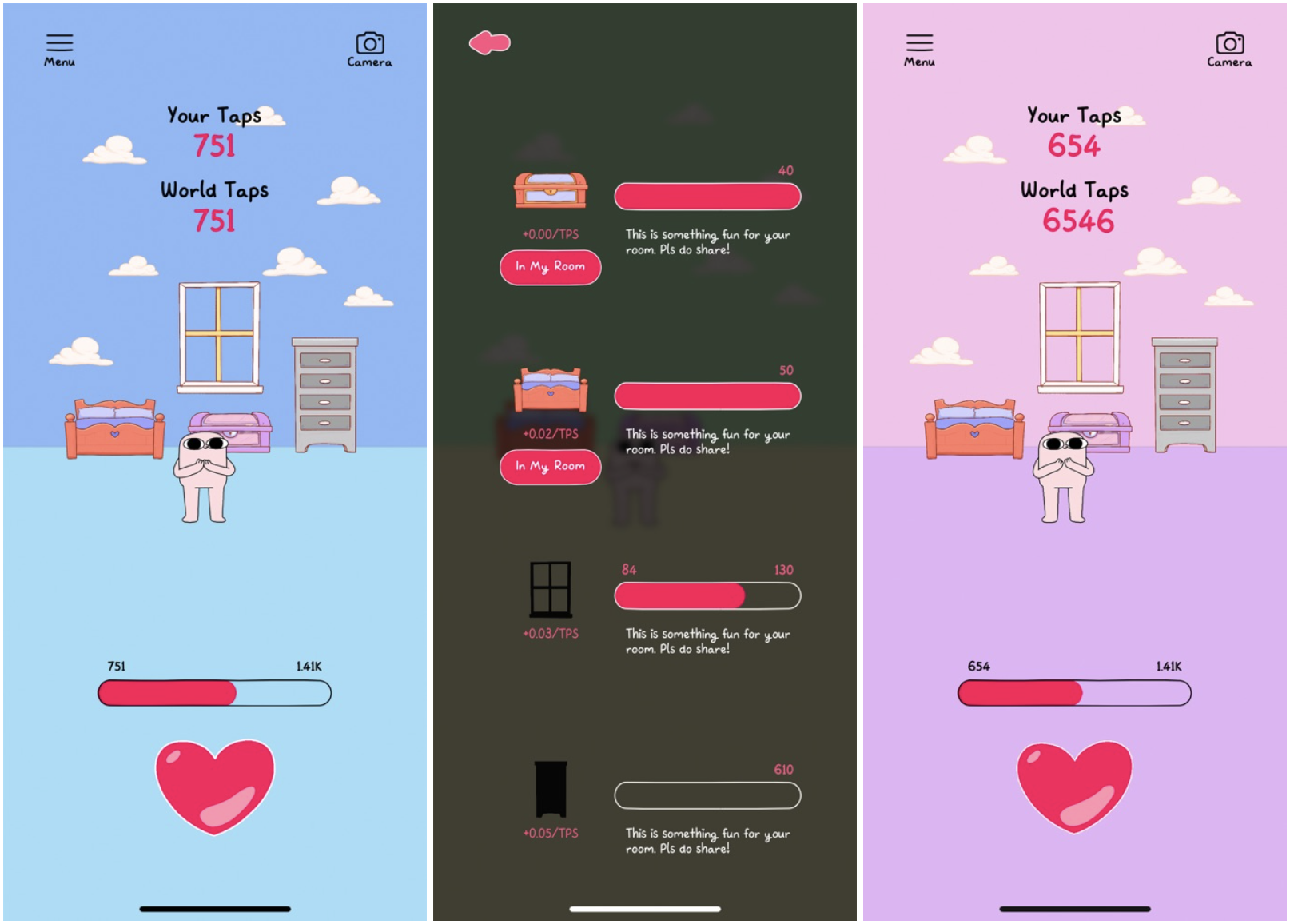 But what exactly is Beankind? Well, it's a clicker/idle game in the loosest sense possible. The goal is to send "Love Taps" out into the world by simply tapping on your screen. Your taps are added to the collective total with the goal being to hit 43 trillion Love Taps total from all players around the world. And if we hit that goal? I have no idea what will happen! If this is reminding you a bit of a backwards version of Peter Molyneux's Curiosity: What's Inside the Cube? well, yeah, it kind of is. Just without the hyperbole and disappointment. Beankind is also totally free with no ads and no IAP, and presumably no "life-changingly important" prize for whoever sends the last Love Tap. It's all just for fun and positivity. Although, there IS a subtle competitive aspect as you can see a breakdown of which countries have sent the most Love Taps into the world. Oh, I almost forgot the most important part. The game stars The Bean and tapping unlocks a host of items that you can decorate The Bean's room with, and then share your room with others. Not just a few items either, but more than 2.2 billion items to let you customize your room to your heart's content.
I don't know you guys. I'm pretty cynical when it comes to stuff like this, but I can't deny that Beankind has me really intrigued. I love the art of Ketnipz and the thought of having my very own customizable The Bean is really appealing. And yeah, as sappy as it might sound I love the idea of coming together with others to spread positivity. Beankind will launch for free on September 24th and you can pre-order it on the App Store right now.
Source: https://toucharcade.com/2020/09/01/frosty-pop-and-ketnipz-announce-beankind/