Hello everyone, and welcome to the week! It's time once again for our look back at the noteworthy updates of the last seven days. I won't lie to you, my dearest friends: this week's list is mostly full of the usual free-to-play suspects. I could speculate as to why, but it is what it is. I think we'll still have some fun anyway, though. Of course, you can keep an eye out for updates yourself using AppShopper or by participating in the TouchArcade forums. This weekly summary is just here to fill you in on the things you might have missed. Let's go for it!

MARVEL Future Fight, Free

It's once again the X-Men's turn to shine in Marvel Future Fight. Three new characters join the roster in this update. Professor X, Mystique, and Mister Sinister bring their considerable talents to the line-up, and you can now add them to your team. There are also some new uniforms in this update for Magneto, Wolverine, Jean Grey, and Sentinel. Outside of the X-business, there's a new Squad Battle feature that sees you build a team and pit them against others to see who can build up the highest Battle Score. Sure, why not give this the coveted UMMSotW award for this week?

Knives Out, Free

This popular battle royale game may not have Daniel Craig in it, but it does have a brand new season underway. Five-player groups work together to come out on top on the 100-player battles, and apparently some new modes have been implemented. Honestly, the update notes are more interested in being fluffy than giving us details, so you'll probably have to fire the game up to find out specifics. Well hey, new season, new stuff, but knives remain in the out position.

Disney Heroes: Battle Mode, Free

Well, here's an update that our friends in China probably won't see. It's time to head down to the Hundred Acre Wood, as Winnie the Pooh, Eeyore, and Tigger join the playable roster of heroes. I don't play this game, so I can only imagine how their abilities will be reflected in-game. I'd imagine Pooh gets honey all over the place, Tigger just bounces on heads with his tail, and uh… Eeyore depresses everyone, lowering their defense? I just see Eeyore being a powerful debuffer, but I have no idea what the reality is. You can find out by playing!

Asphalt 9: Legends, Free

There are lots of good reasons to fire up Asphalt 9 right now, including all sorts of free goodies being handed out to keep people entertained during quarantine. But there's also a solid update that came through last week, which adds a new Porsche Season to the game and brings five new Porsche cars with it, including the Taycan and the 911 GT2 RS Clubsport. There's also a new Season Pass, as is the style at the moment. Presumably that gets you some rewards over a set amount of time in exchange for your precious dollars. Time or money, eh? Well, at least there's some free goodies to enjoy right now.

Monopoly, $3.99

You know, I never knew that so many people hated Monopoly. But they do, apparently. My family and I have always enjoyed the board game, generally as a pretense to a drop-down fist fight. And I've also enjoyed some of the digital versions with those same family members. The mobile version got a nice little update in honor of World Monopoly Day that adds a new theme to pay homage to the original version of the game. The new 1930s Atlantic City theme even includes vintage-style tokens. So if, like me, you do not hate Monopoly, you may want to get a bit nostalgic and check this update out.

AFK Arena, Free

Another new update for AFK Arena means another new hero. This time around, it's the Hypogean hero Mezoth: The Abysmal Butcher. Yeah, sounds pretty scary. Are you sure that's a hero, friends? There's also a new campaign chapter. Chapter 34, the Sunken Lands, will take you into some dangerous territory. I'm sure you can handle it. You can now also adjust the formations you use in the Twisted Realm. The last formation you use against each boss will be automatically saved just in case you forget which one you deployed. Nice update all around.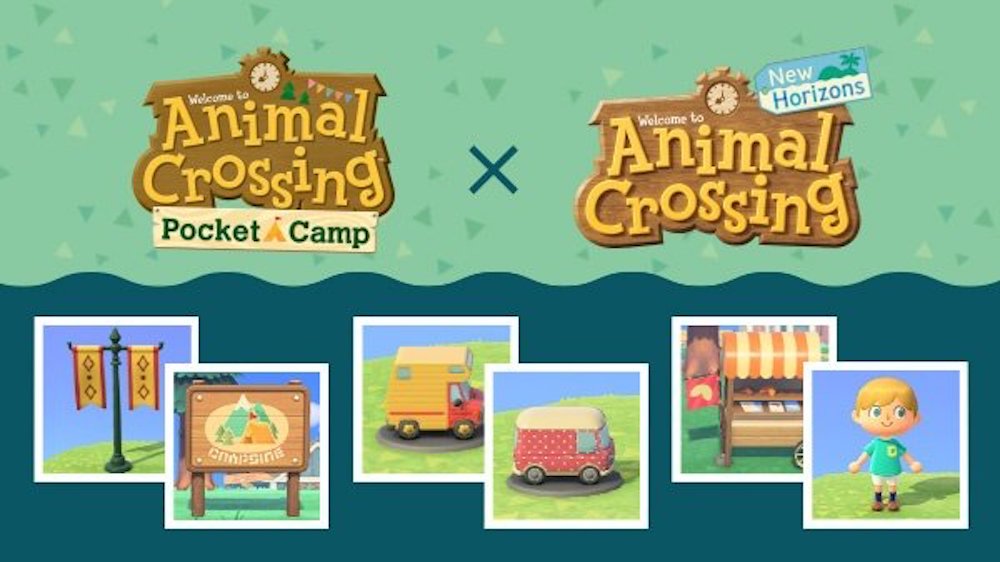 Animal Crossing: Pocket Camp, Free

Wow, what an update! A new icon! Well, if you check the notes that's really all this update is about, but I believe there's some behind-the-curtain stuff here for upcoming events and the addition of the cross-promotion with Animal Crossing: New Horizons. Play both games linked to the same Nintendo Account and you'll get some sweet rewards in each of them. For Pocket Camp, that translates to a cool 50 free tickets. You can claim them in the My Nintendo tab. That's about the size of it. Ahh, New Horizons is so good. I re-downloaded this game to get the rewards and then deleted it again, but if you can juggle both, more power to you.

Monster Wars – GameClub, Free

The typical disclaimer: Monster Wars is part of GameClub, and I write historical articles for their hub app. But as regular readers have surely seen, I only highlight these updates when I think they really deserve to be here. And Monster Wars surely does, as it's an awesome game that I thought had disappeared for keeps until GameClub came around. It's now fully updated for modern devices and has had all of the IAP stuff removed, allowing you to fully enjoy the game as the brilliant pure strategy experience it was meant to be.

Minion Rush, Free

Holy smokes, I can't believe this app is still going. I feel like my review of this game was one of the earliest things I did for TouchArcade, and I never would have expected it to still be getting updates almost seven years later. Heck, I didn't think I would still be working for TouchArcade seven years later. I guess life is full of surprises. Anyway, you get some new special pirate-related areas and costumes, and a special spring event that brings a new spring costume for the Minions. I am now grappling with the possibility that this app may outlive all of us.

Toon Blast, Free

And we'll finish things out with our obligatory free-to-play puzzle game update. This time, it's Toon Blast. Yes, again. It updates consistently, what can I say? As usual, you get 50 new levels, bringing the total to… some number that would crash one of those calculators we used back in elementary school. The notes mention something about a county fair, but it is nothing but a mirage to entice you to hit the update button. Feel free to do it anyway: you have nothing to lose but your soul, and you've already long since spent that particular currency.
That about wraps it up for last week's significant updates. I'm sure I've missed some, though, so please feel free to comment below and let everyone know if you think something should be mentioned. As usual, major updates will likely get their own news stories throughout this week, and I'll be back next Monday to summarize and fill in the blanks. Have a great week!
Source: https://toucharcade.com/2020/03/23/best-iphone-game-updates-animal-crossing-pocket-camp-disney-heroes-knives-out-monster-wars-and-more/