Hello everyone, and welcome to the week! It's time once again for our look back at the noteworthy updates of the last seven days. Things are a bit quieter for updates than usual for perhaps obvious reasons, but I've still managed to pull together a good list of new and notable updates for you to browse through. Of course, you can keep an eye out for updates yourself using AppShopper or by participating in the TouchArcade forums. This weekly summary is just here to fill you in on the things you might have missed. Let's go for it!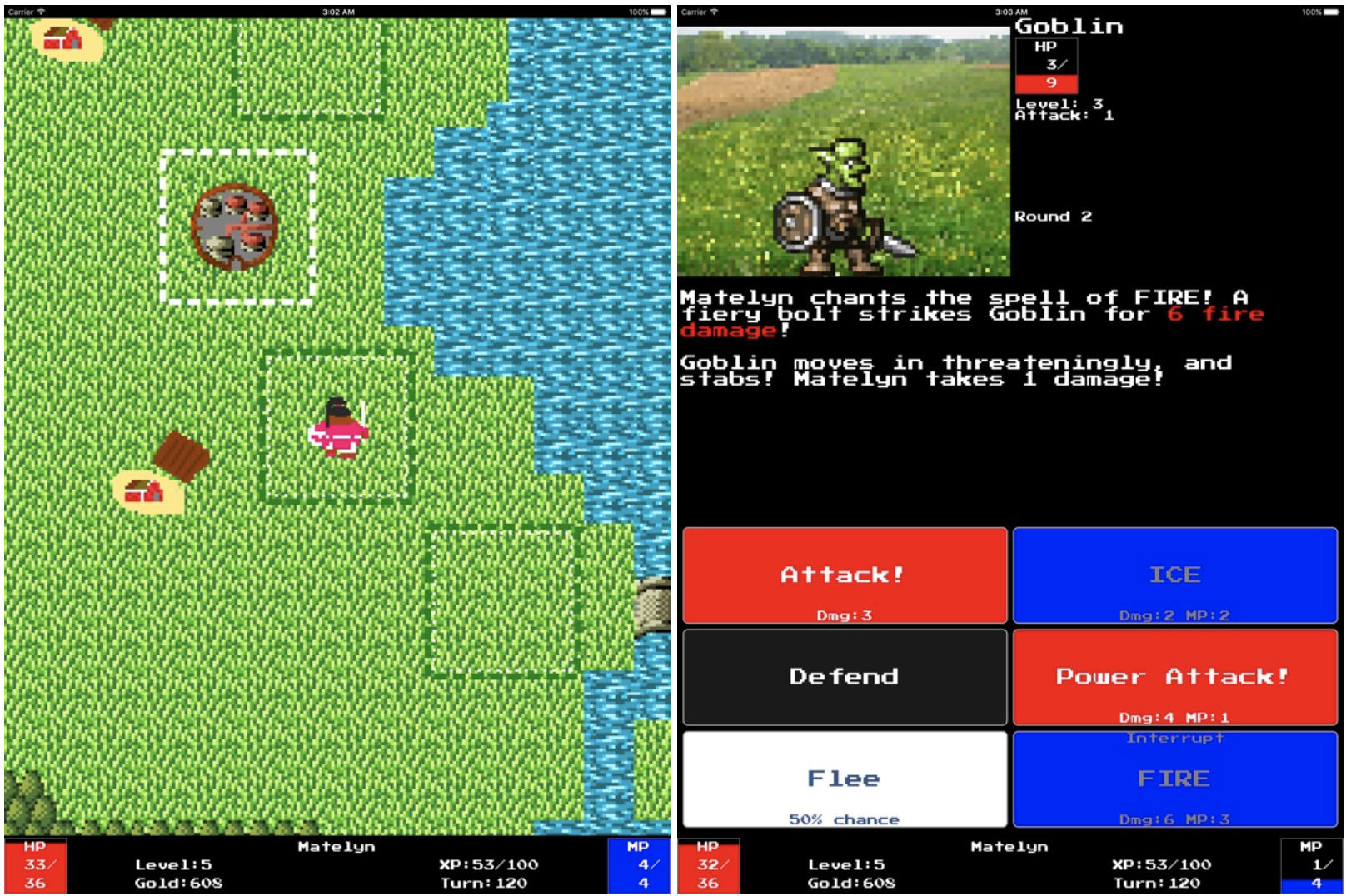 Vigil RPG, $1.99

If I like a game enough, I'll tend to include it in this feature even if the update is somewhat small. And I really do like Vigil RPG, so here we are. This update adds more dialogue for Bo the Bartender, offering up new tips and humorous commentary for you to enjoy. That's it. But if you haven't tried this enjoyable little RPG out yet, let this remind you to give it a shot. And don't forget to talk to the bartender!

Jetpack Joyride, Free

With social distancing being a thing right now, St. Patrick's Day is probably going to be a bit less wild than usual this year. I'd recommend relaxing in a comfy chair, cracking open a cold one, and maybe playing this St. Patrick's Day event in Jetpack Joyride? Collect shamrocks and try to earn the new Dapper Irishman costume and the St. Patrick's SAM. You can also get The Dullahan and some Faerie Wings. This is, as usual, a time-limited event. Get hopping if you want that stuff.

SEGA Heroes: RPG Puzzle Game, Free

SEGA Heroes is here again, and once more it's for good and bad reasons. Let's go with the bad first: some skills have been rebalanced to make the gap between character levels more meaningful. Great if you're stronger than the enemy, bad if you're not. Guess which case is more common? Oh well, it's not a huge thing. Now the good news: the latest SEGA IP to make an appearance is Yakuza, and it's kicking off with none other than Kazuma Kiryu being added to the playable roster. I've been hoping for Yakuza to join the game for a long time now, so I'm quite happy about that. Majima will certainly be one of the other picks, but I'm genuinely curious who will fill out the other two slots. Haruka? Akiyama? Saejima? Nishikiyama? Kasuga? I guess we'll know soon enough.

Star Traders: Frontiers, $6.99

The Trese Brothers are back again with not one but two updates to Star Traders Frontiers in the course of a week. The first added a new primary blade weapon, the Straightblade, which relies on quickness instead of strength. The second added a new ship, the 5000M Reach Defender. In addition to those major additions, a number of tweaks to the UI and balance were made. Some bugs were also fixed. Hard to argue against giving this the coveted UMMSotW award for the week, so I won't argue it at all.

Merge Dragons!, Free

Merge Dragons is back once again, this time with a couple of new events. I gave a heads-up before about the Rick and Morty event, but it's now in progress. The Mortyablo Deja Moo event allows you to meet the Rick and Morty Dragons and earn a Baby Moo by defeating the Zomblin Cow. The other event is Bloom Shrooms, which will help you get started on the spring season. Flowers? Mushrooms? Yes. Yes to all of that. Probably, anyway. Anyway, feel free to jump in on either or both of these events, and keep on fusing those dragons into unholy abominations.

Gardenscapes, Free

Once more into the Austin-Verse! This time it's Gardenscapes, and as you would expect there is a new event and a new assortment of content to plow through. You can get a pet fox, get a little circus event going on with Chloe Wood, enjoy a St. Patrick's Day event with special clover pieces in the puzzles, and some new decor collection items. Plus, the mansion gets a new room: the sunroom. It's the first room located outside of the mansion, which I suppose had to happen sooner or later.

PUBG MOBILE – 2nd Anniversary, Free

PUBG Mobile is celebrating its second anniversary, and what a wild two years it has been. While it's being outpaced in some countries by its rivals, the game has undoubtedly been a major success. This update adds new content in the form of the Erangel – Amusement Park Mode, which gives you a chance to play some fun mini-games using tokens. Aside from that, the Hardcore Mode has returned, the EvoGround now has an Arctic Mode, and a new Brothers in Arms feature has been added. There's actually a ton of little things in this update, so if you're curious I'd advise checking the notes for all the details.

ANOTHER EDEN, Free

Another Eden rarely goes more than a week or so without an update of some kind, but this one has at least one unusual point about it. The World Tour Campaign offers up tickets to get a free 4-star Anabel and a free 4-star Krervo, along with two drops of 10 Allies tickets. A new encounter is available featuring Shanie (Another Style), and a bunch of little issues were addressed. This includes correcting some voice clips and editing some text mistakes.
Rules of Survival, Free

Here is one of those rivals to PUBG Mobile, and one that is especially popular in China and various other countries in Asia. This update isn't as big as PUBG's anniversary update, which makes sense. Still, you get a cool new White Valentines Event, offering some new gameplay mechanics where you can play as either part of a couple or single. Play this mode and you'll get some nice rewards. Apart from that, it's the usual list of bug fixes and performance improvements.

Disney Magic Kingdoms, Free

While it's going a bit under the radar with people not really hitting up theaters at the moment, Disney and Pixar's new movie Onward is now out there. And that means it's a good time for Disney apps to have tie-in events, which is what this update is all about. Ian, Barley, Laurel, Manticore, and more characters will be available during this event. There are also some new Little Mermaid quests in honor of the anniversary of Triton's coronation. Clear them out for some nice rewards.
That about wraps it up for last week's significant updates. I'm sure I've missed some, though, so please feel free to comment below and let everyone know if you think something should be mentioned. As usual, major updates will likely get their own news stories throughout this week, and I'll be back next Monday to summarize and fill in the blanks. Have a great week!
Source: https://toucharcade.com/2020/03/16/best-iphone-game-updates-pubg-mobile-rules-of-survival-vigil-rpg-another-eden-and-more/