Hello everyone, and welcome to the week! It's time once again for our look back at the noteworthy updates of the last seven days. We've got another mix of fresh updates to check out, including some popular free-to-play games and a few tasty paid titles. Big updates, small updates, and even a couple of very STUPID updates. Of course, you can keep an eye out for updates yourself using AppShopper or by participating in the TouchArcade forums. This weekly summary is just here to fill you in on the things you might have missed. Let's go for it!

Dr. Mario World, Free

Dr. Mario World is not a terribly great game, but I'll tell you one thing it delivers on: the STUPID. And I mean that in the most loving possible way. Let's deal with the boring stuff first. New items that you'll only see if you pay money, and the removal of an item you probably only saw when it was demonstrated. A Weekly Specialists feature that rewards you for having a particular doctor. Anyway, to the STUPID! We've got a new doctor on the floor, and his credentials should definitely be double-checked. Dr. Baby Wario, come on down! His special moves all involve coins, as you would expect.

Marvel Contest of Champions, Free

We already knew he was coming, but now he's finally here: Hit-Monkey has joined the playable roster of Marvel Contest of Champions. I was going to say that he's everyone's favorite monkey assassin, but I have no way of checking that. So instead I'll just say that he's someone's favorite monkey assassin, a claim that is much easier to support. Anyway, he brings a very unique style to the game, what with the whole armed monkey thing and all. Add him to your roster and enjoy the results!

World of Tanks Blitz MMO, Free

A very special birthday to a very special game! World of Tanks Blitz is celebrating its 6th anniversary with a pool party in the Garage. The visuals have gotten an upgrade, with recoiling gun barrels, track marks, visible damage, and better shadows and water. And hey, like always, you've got some new tanks to look forward to. The British light tanks get a boost with the arrival of the Vickers Cruiser, the FV301, and the Vickers Light 105. Not bad all around, I'd say. Those little graphical improvements go a long way towards making the game look better, which is certainly a good thing given its age.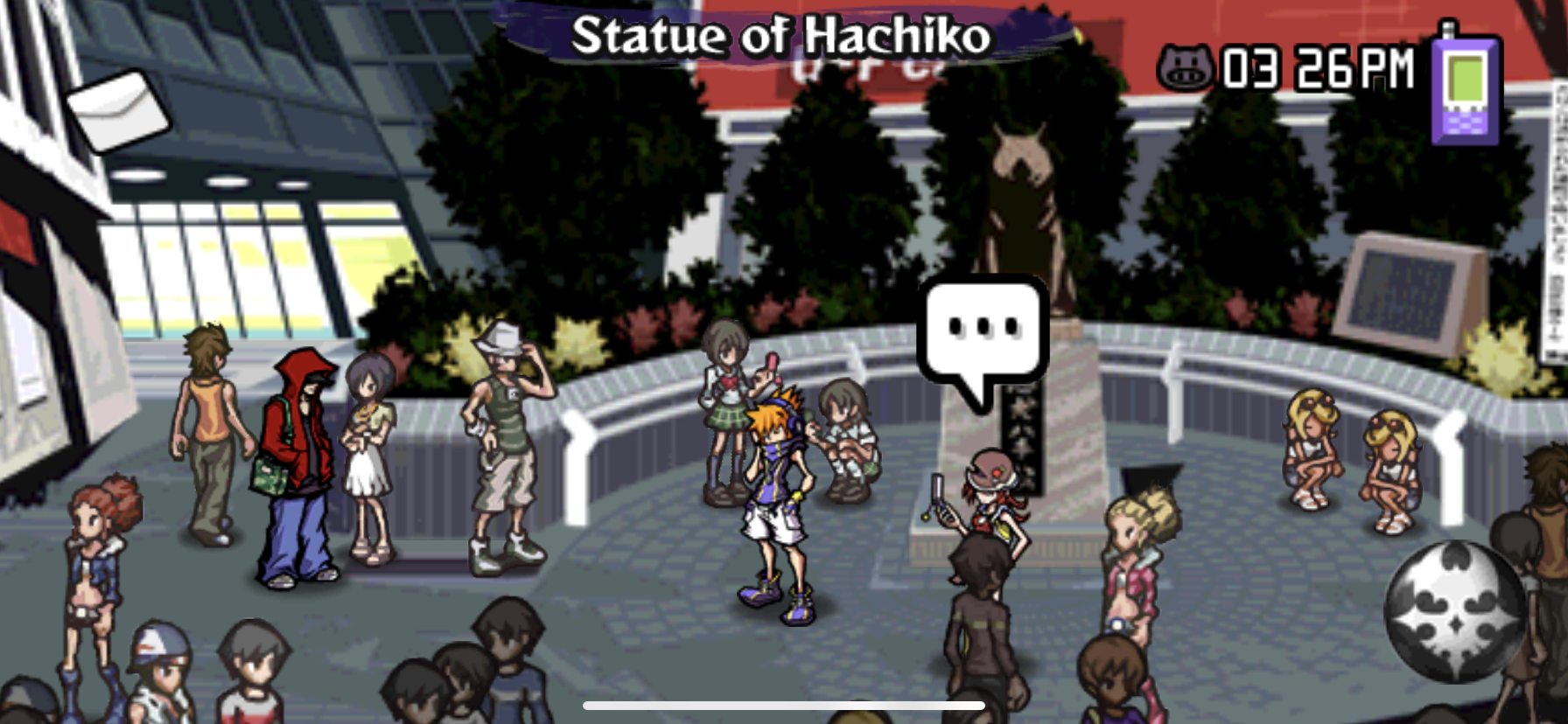 TheWorldEndswithYou: SoloRemix, $17.99

You know, I really thought we'd seen the end of this game as far as support from Square goes. To put things into perspective, the last update added iOS 9 support. Now, I didn't have any trouble with The World Ends With You on my iOS 13 device, but I know some people were hitting some black screens while trying to play. Hopefully that's cleared up with this update, which adds iOS 13 support as well as support for the larger displays of the iPhone X family. I suspect this happened because of the recently-announced anime based on the game, but whatever the reason, I'm happy the game lives on. We'll no doubt see it again when it gets its next update in 2025.

Star Traders: Frontiers, $6.99

Star Traders: Frontiers appears a lot in this feature. Its update frequency is incredible for a one-and-done paid app, but that's the Trese Brothers for you. This latest version adds a new option called Fast Crew Combat that does pretty much exactly what you would think it does. Enemy carriers flown by human captains will now appear more often, and the issue with Rare Trade Goods not showing up correctly in searches has been fixed. A few other bug fixes have been made as well. That new Fast Crew Combat feature is great for those who have been playing the game for a long time, that's for sure.

Asphalt 8 – Drift Racing Game, Free

Hunh, somewhere along the line this game lost its subtitle. It's now going under the name Asphalt 8 – Drift Racing Game. Kind of sad seeing what was once mobile's premiere racing series having to resort to SEO titles, but that's the state of things these days. This latest update plants the seeds for upcoming events, including the Torino Design Super Sport Festival. It also adds the new Wild Kit Cards to the game, which you can collect and convert into Kit cards for specific cars. Because they're wild, you see. Just keep those wheels on the ground, buster. We're not Airborne anymore.

Disney Heroes: Battle Mode, Free

You know, when I was young, Baloo was kind of Disney's renaissance bear. He was in The Jungle Book, of course, where he got to be part of all the best songs. But then he also kind of-sort of appeared in Robin Hood playing Little John, and he was pretty great there too. Then there was Talespin, which… you know, whoa-ee-ay. I like Baloo, is what I'm getting at. And now he's in Disney Heroes, along with his good buddy King Louie. This update also adds Davy Jones from the Pirates of the Caribbean series. Not the good movie, mind you, but he was quite good in the ones he was in at least.

Toon Blast, Free

Obligatory free-to-play matching puzzle game alert! And it is one of the Blast games, so you know I won't be able to muster even the smallest amount of enthusiasm for this paragraph. Well, let's see what nonsense they've come up with to describe this new pack of 50 levels they've added. Uh, it's some business about the toons taking the first step towards reaching a newly-discovered planet. And something about a top-secret mission? This one really doesn't make a lot of sense, but it's not like it'll be in the game or anything. I'm probably the only one even reading these things.

Minecraft, $6.99

Oh, it's an update for Minecraft, and it's a rather substantial one at that. How nice. The Nether gets a big boost in this update, with new biomes, mobs, Bastion structures, respawn anchors, blocks, ores, and more. If for some reason you haven't built a portal to the Nether yet, you may want to get on that. Any big update to Minecraft is good news in my books, so I'll go ahead and give this the coveted UMMSotW award for the week. Now, I've got some highly dangerous environments to explore.

RollerCoaster Tycoon® Touch™, Free

You know, I'm used to seeing lots of holidays celebrated in game updates, but one I rarely see is Canada Day. Which makes sense when you think about it. These updates are usually meant for the world, and us Canadians aren't exactly the most visible or exciting of people, eh? Anyway for those not in the know, Canada is celebrating its 153rd birthday on Wednesday. In honour of that, RollerCoaster Tycoon Touch is offering a special Canada Day bundle with 153 Tickets, 153 copies of the Canada Flag Card, and a new Fireworks decoration. You can customize its colour and firing frequency, and it will increase excitement on nearby rides. No idea how much it's going for, but I suspect it's more than a few Loonies. Well, if you don't mind parting with your hard-earned cash, giver.
That about wraps it up for last week's significant updates. I'm sure I've missed some, though, so please feel free to comment below and let everyone know if you think something should be mentioned. As usual, major updates will likely get their own news stories throughout this week, and I'll be back next Monday to summarize and fill in the blanks. Have a great week!
Source: https://toucharcade.com/2020/06/29/best-iphone-game-updates-world-of-tanks-blitz-asphalt-8-minecraft-disney-heroes-and-more/