Each and every day new mobile games are hitting the App Store, and so each week we put together a big old list of all the best new releases of the past seven days. Back in the day the App Store would showcase the same games for a week, and then refresh those features each Thursday. Because of that developers got into the habit of releasing their games throughout Wednesday or very early Thursday in order to hopefully get one of those coveted features spots. Nowadays the App Store refreshes constantly, so the need for everyone to release all on the same day has diminished. Still, we've kept our weekly Wednesday night format as for years that's the time people knew to check TouchArcade for the list of new games. And so without further ado please check out the full list of this week's new games below, and let us know in the comments section which games you'll be picking up!
---
Aim Ball (Free)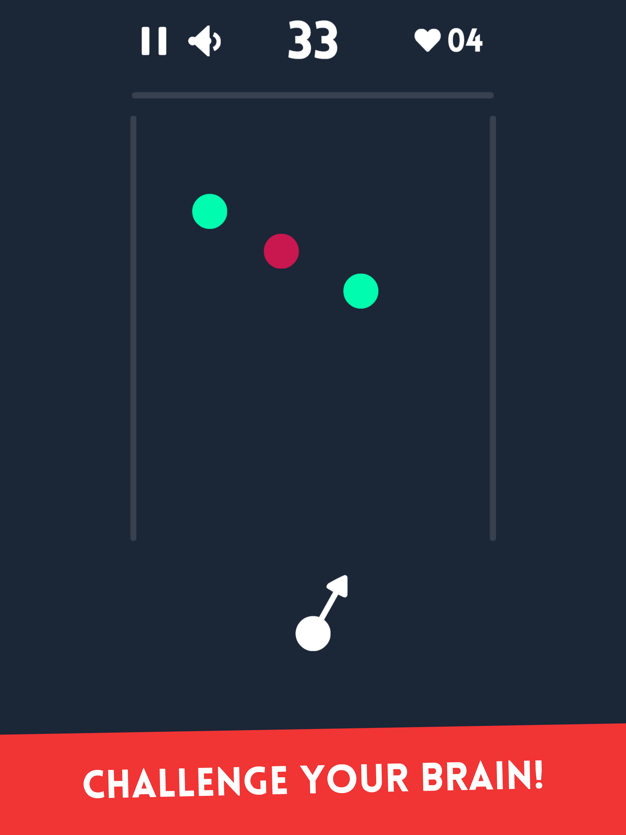 iTunes Description
Aim Ball is one of our top hyper-casual one-tap games. The gameplay is simple & relaxing yet addictive. It is a mix of puzzle, pool ball and bubble shooter games. All you need to do is to shoot greens balls while saving the white ball from red balls.
Forum Thread: Aim Ball (by Softlitude)
---
Craft Combat (Free)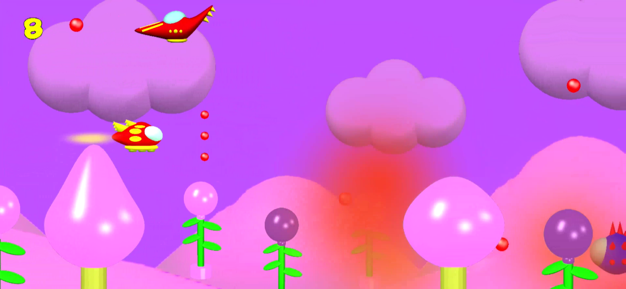 iTunes Description
Control the aircraft, shoot your enemies, and gain points to compete for best score in each beautiful, fantastical level. After dodging obstacles and reaching the end of each level, you will face large aircraft leaders that need to be destroyed before advancing to the next level. Collect capsules that activate weapons available in the levels to easily defeat enemies and the leaders. Craft Combat is a 2d side-scroller game with buttons directly on the screen to control the aircraft and fire weapons.
Forum Thread: Craft Combat (by D3D GAMES)
---
Data Link – Cyberpunk Racing (Free)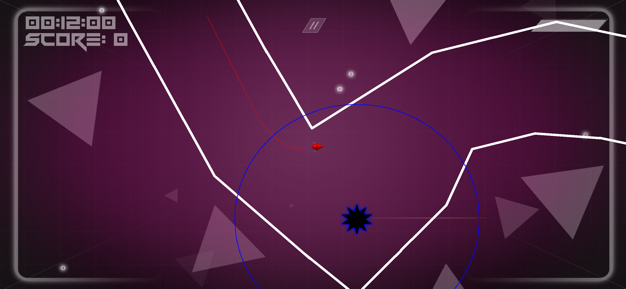 iTunes Description
Data Link is an adventure arcade game with storyline made in the cyberpunk style like data wing.

Cyberpunk style graphics, synthwave music and an exciting story, that's what you need to fully immerse yourself in the atmosphere of cyberpunk space.
Forum Thread: Data Link – Cyberpunk Racing (by Roman Bubnov)
---
Donuts Delivery (Free)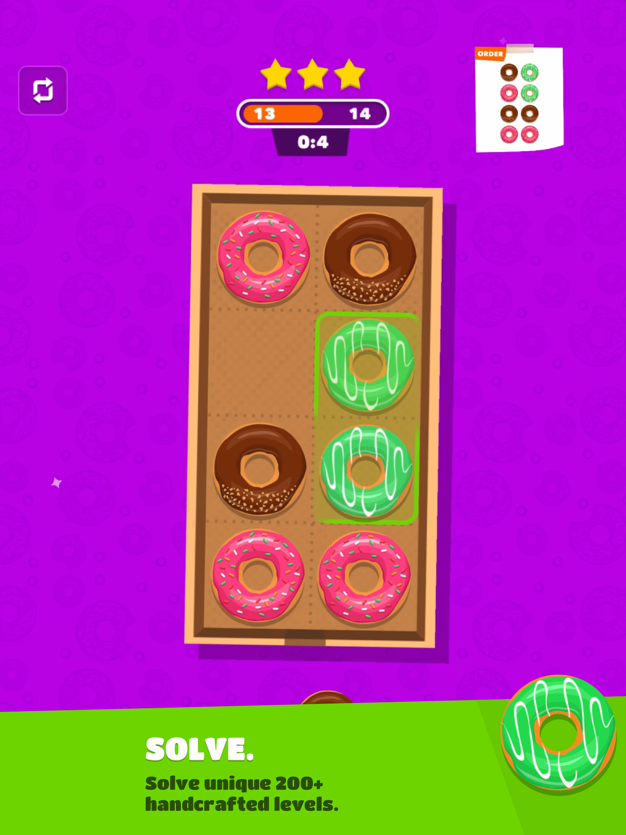 iTunes Description
Donuts Delivery takes you through 200 of power-packed fun levels where you swipe away in all directions to bring the donuts to their correct position in the box. These donuts though, won't make your task easy. Some of them have a ticking firecracker ! some of them shuffle the whole box, some of them are coupled and move together, others are too stubborn to move!
Forum Thread: Donuts Delivery (by VRPlaying Games)
---
Emergent Fates (Free)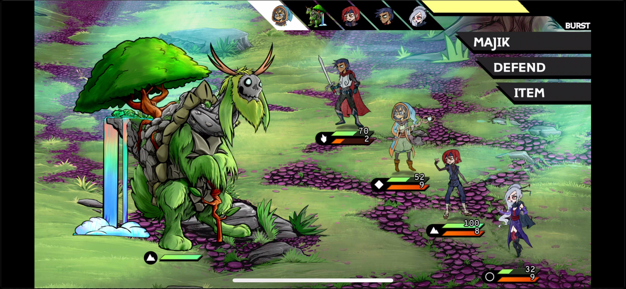 iTunes Description
Personable characters, rich world history, and a thought provoking storyline are combined with beautiful water-coloured 2d graphics for an artistic and narrative experience, while multi-class levelling, turn-based battles and player-chosen skill development allow for deep customization and immersion.
Forum Thread: Emergent Fates (by Megaphemeral Studios)
---
Gatecrasher 2 (Free)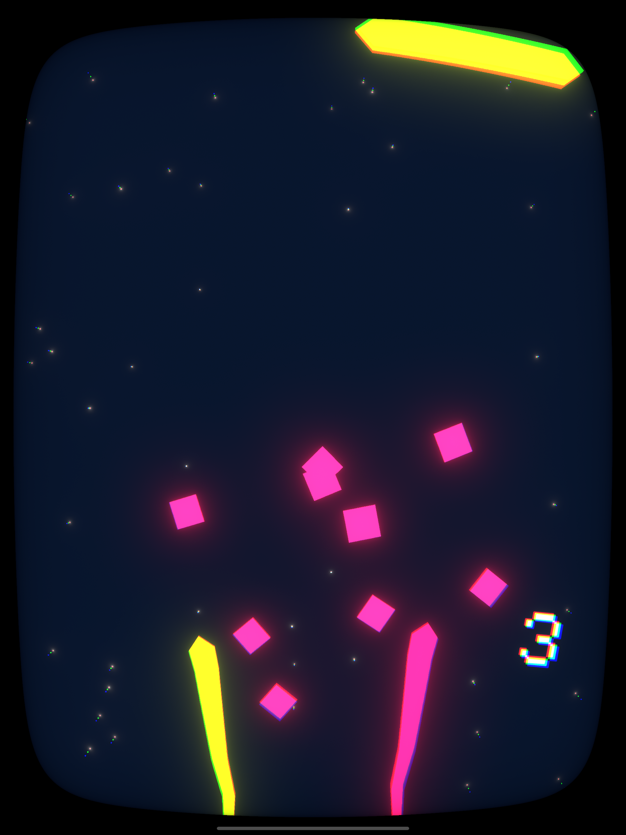 iTunes Description
Then it hit me. I can make up for my mistake. I can create a new game, one in which your objective is actually to crash into gates. And instead of one ship you will have two ships, thereby making it twice as good as the last game, because that's how maths works. Also you can control it with one hand instead of two, freeing you up to perform important activities such as picking your nose, or flushing the toilet.
Forum Thread: Gatecrasher 2 (by Ben Grant)
---
Hero Ball Z (Free)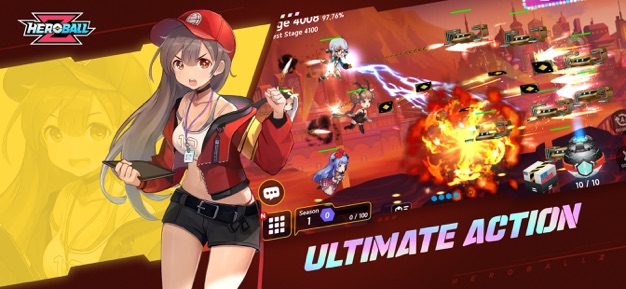 iTunes Description
▶A Character Collector RPG◀
> It's nothing like any other typical shooters. Say hello to a character collector RPG shooter!
> Don't stop combining and upgrading your heroes!
Forum Thread: Hero Ball Z (by JOYCITY)
---
Lazy Master (Free)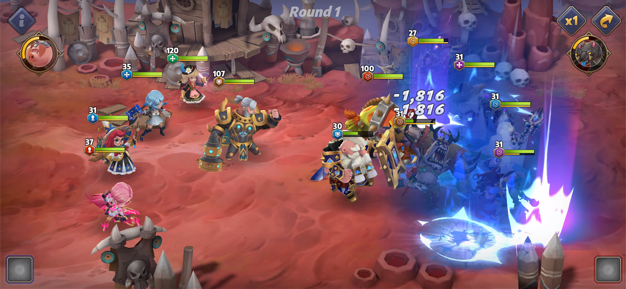 iTunes Description
5 minutes, that's ALL you need, Master.
Are you ready to play the idle style turn-based auto battle RPG?
Summon 120 epic heroes and fight for victory!!
Forum Thread: Lazy Master (by LINE UP Corporation)
---
Left Turn Master (Free)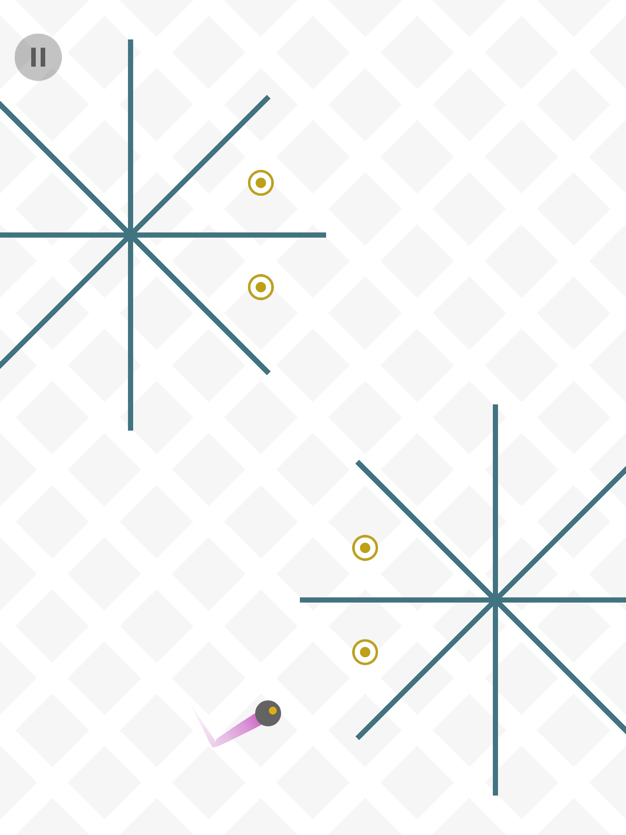 iTunes Description
A challenge to collect all the rings when you can only turn LEFT !!

Tap anywhere on the screen to turn left.

120+ levels to test your skills. Are you ready ??
Forum Thread: Left Turn Master (by Kishor Berde)
---
Maze: Path of Light ($2.99)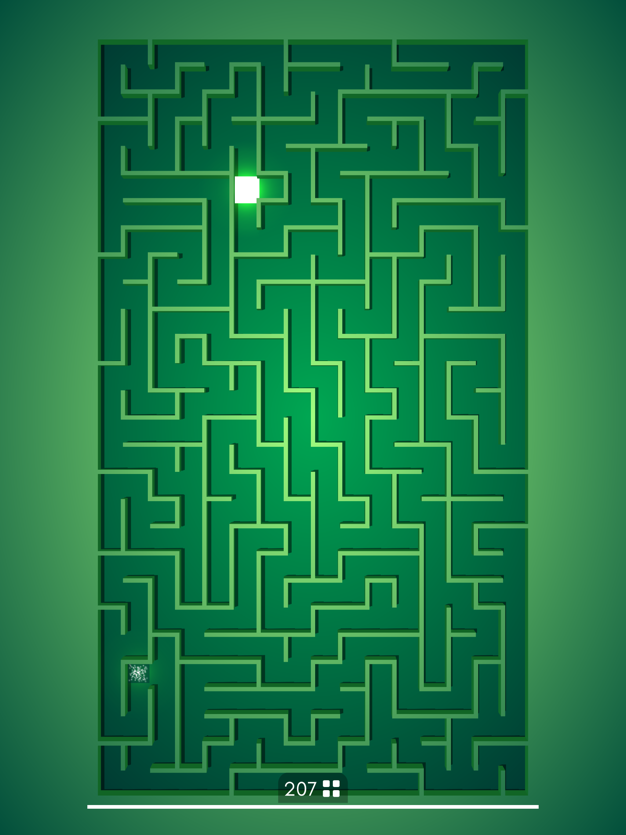 iTunes Description
Play classic square mazes or discover many more original ones: circular, triangular, hexagonal or even bunny, guitar or tree shaped mazes. Challenge yourself with seven different game modes including our unique intertwined labyrinths with teleportation portals. Progress through the catalog and unlock over 100 combinations of maze sizes, types, shapes and game modes.
Forum Thread: Maze: path of light (by Rikudo Games)
---
Momo Bounce (Free)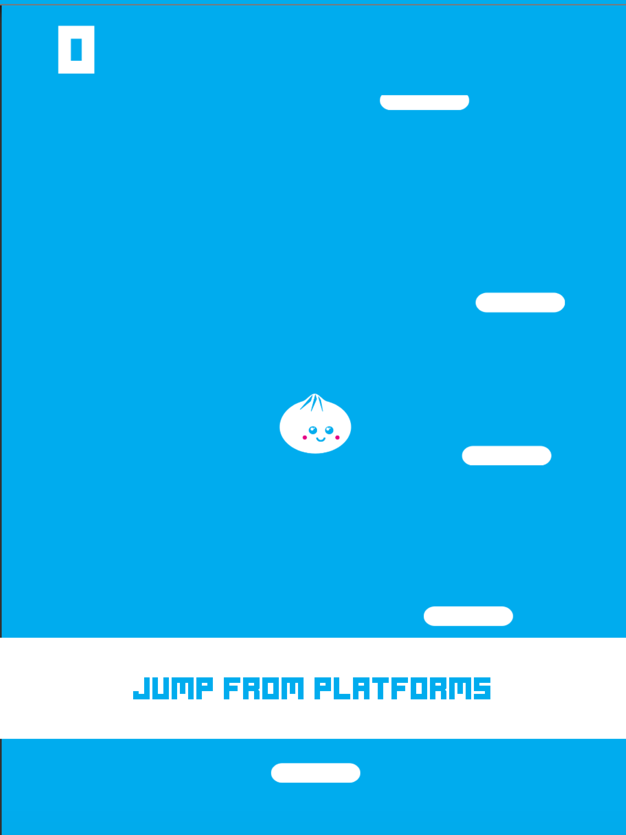 iTunes Description
Momo wants to get high and needs your help!

In this game, you bounce up through endless platforms. The game uses tilt controls to help you guide Momo and reach new heights. There are different types of platforms in the game — stable platforms, constantly moving platforms, good for one bounce only platforms and springy platforms.
Forum Thread: Momo Bounce (by Sashreek Shrestha)
---
Neon Defenders (Free)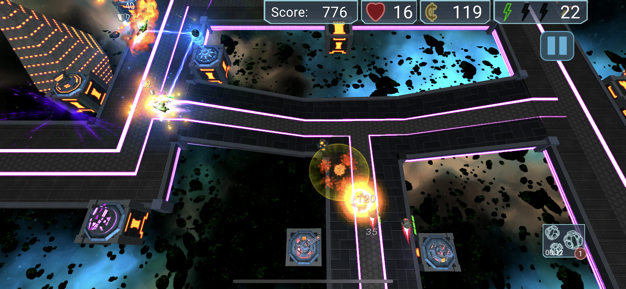 iTunes Description
Your nation is under attack by this new and unknown enemy. Will you be able to defend against this evil force? Don't let those invaders have their way and build defenses to keep them at bay.

In this new and fun tower defense, you can use a huge variety of turrets to protect your base. Compete against other players for the best score in the endless mode or challenge the story mode. Don't let your galactic empire down, commander.
Forum Thread: Neon Defenders (by Rince)
---
Petri: Blobs from Space! (Free)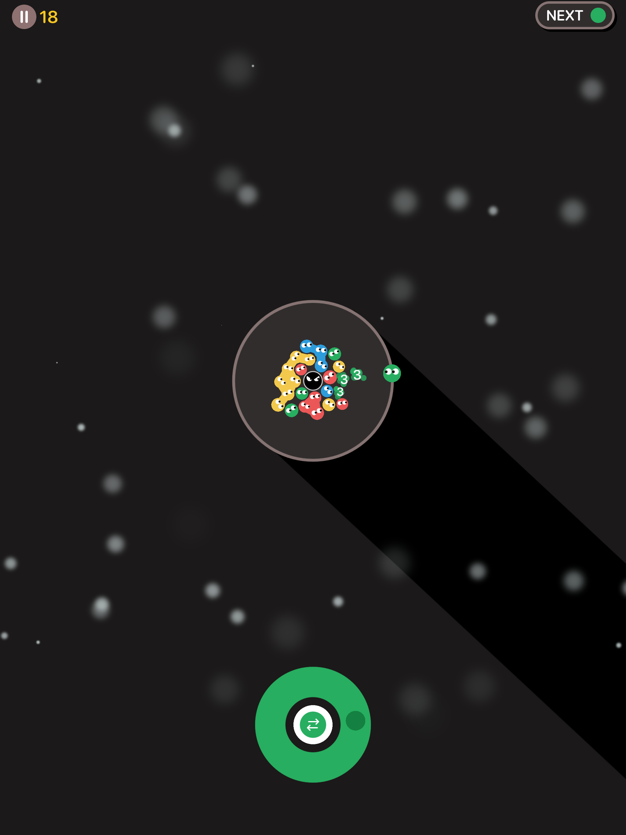 iTunes Description
A unique bub­ble-shoot­ing, blob-pop­ping ad­ven­ture awaits you in Petri: Blobs from Space!

Put on your lab coat and en­ter Petri Labs as an extraterrestrial life re­searcher. Match alien blobs by color and blast away the black blobs at the cen­ter of the dish. Try all 3 game modes that offer different gameplay experiences.
Forum Thread: Petri: Blobs from Space! (by Beep Yeah!)
---
Series Makers Tycoon ($2.99)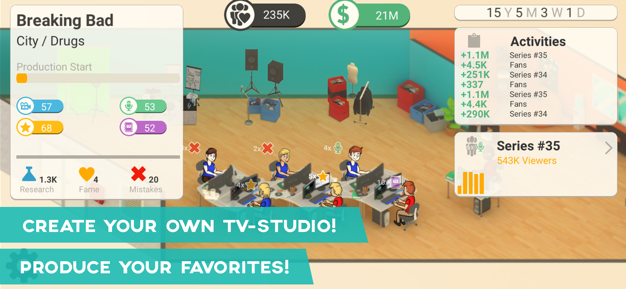 iTunes Description
In Series Makers you live your own directors' dream. You start in the 80s at the Netklix-University developing your first own series. Soon you will reach big success and earn tons of money. Be prepared to build your own series and streaming empire, in the world of Series Makers.
Forum Thread: Series Makers Tycoon (by CREW Studio Krüger UG)
---
Soda Dungeon 2 (Free)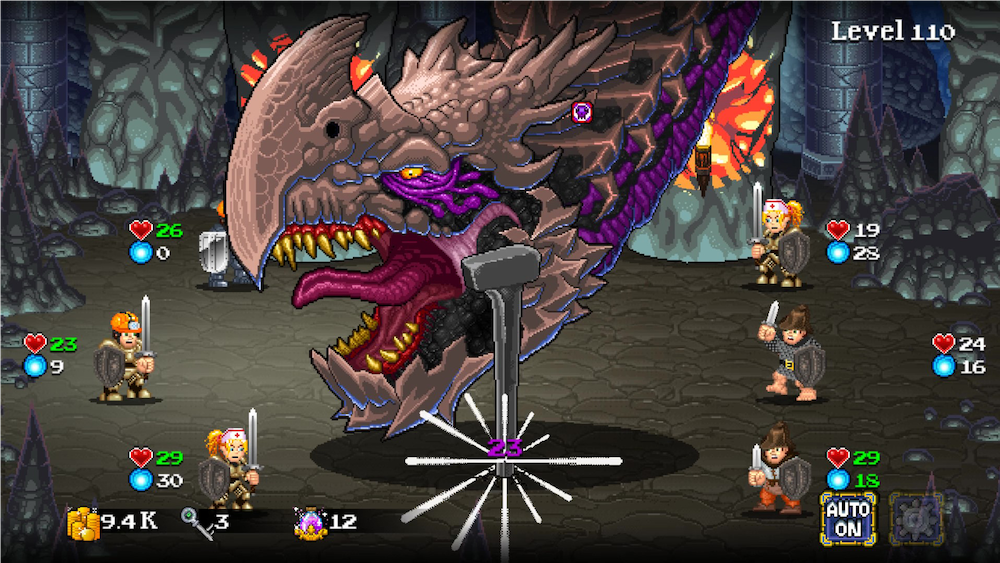 iTunes Description
Your favorite fizzy dungeon crawler is back! The Dark Lord has locked all sorts of legendary items, loot, and goodies up in his castle behind a seemingly endless guard of monsters, traps, and treachery. Daunting? Not for you— You'll be safe in the tavern hiring Soda Junkies to do the dirty work for you. Take the loot they bring back to upgrade your tavern, town, and armory to attract stronger adventurers, then repeat. Build your town, assemble a mighty team, and see if you can make it through the dungeon to the next dimension and beyond.
Forum Thread: Soda Dungeon 2 (by Armor Games)
---
Such Fun! (Free)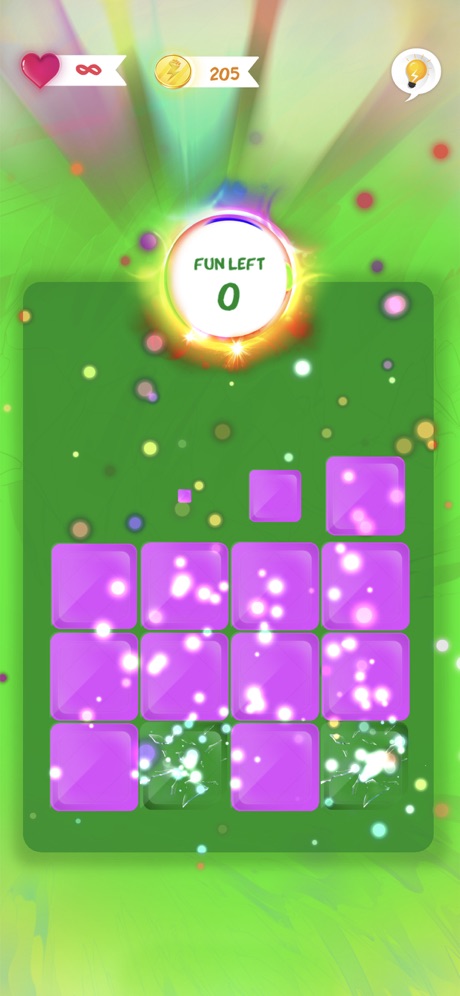 iTunes Description
In Such Fun! you will solve puzzles using colors. Your goal is to fun dust before you run out of the fun.

Can you achieve perfect fun? Can you beat others to the top? Such Fun! is a love letter to time well spent.

Explore hundreds of levels, climb leaderboards, release more fun and ultimately enable the God Mode.
Forum Thread: Such fun! (by HellYeah!)
---
Warghs (Free)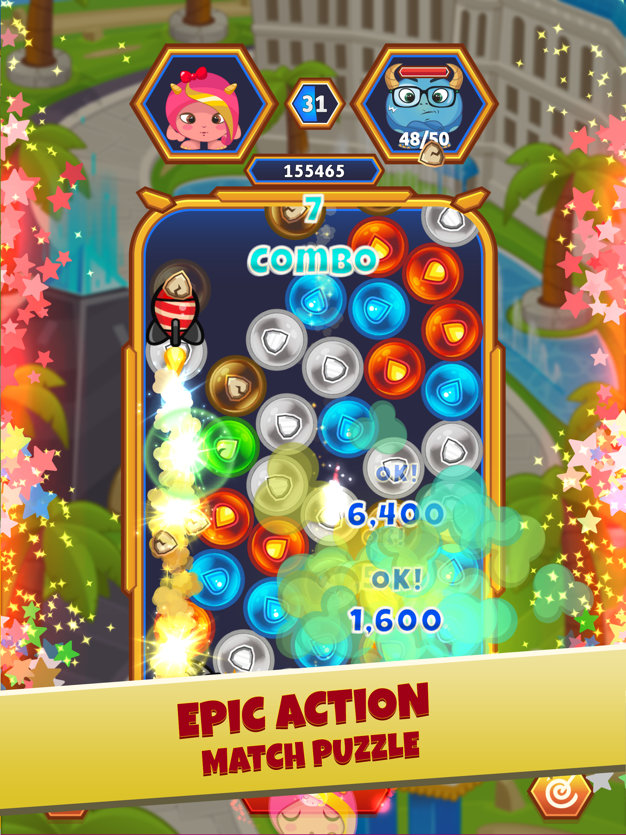 iTunes Description
Warghs is an addicting, exciting, fast-paced Match 3 puzzle game! Action-3 is more like it! Introducing Wylie and Wynnie Wargh, the cute and adventurous duo that's here to save Earth from…. humans!

Create big combos in this real-time fast-reflex puzzle game! The bigger the combo, the higher points you score! The world is based off of 5 basic elements: water, fire, earth, nature, and metal. Use each element to their advantages and score big combos!
Forum Thread: Warghs (by Porpoise Studios)
---
Wave Redux (Free)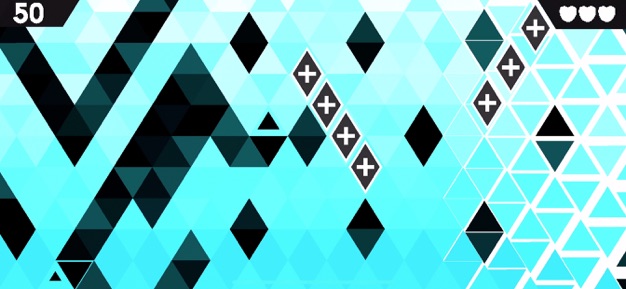 iTunes Description
Experience a stunning geometric chill-game with Wave Redux, spiritual successor to the hit 2014 twitch game Wave Wave.

The wave is back and more mind-numbingly addictive than ever.
How far can you go?
Forum Thread: Wave Redux (by Tom Janson)
---
Source: https://toucharcade.com/2020/07/08/best-new-iphone-games-july-9th/