Each and every day new mobile games are hitting the App Store, and so each week we put together a big old list of all the best new releases of the past seven days. Back in the day the App Store would showcase the same games for a week, and then refresh those features each Thursday. Because of that developers got into the habit of releasing their games throughout Wednesday or very early Thursday in order to hopefully get one of those coveted features spots. Nowadays the App Store refreshes constantly, so the need for everyone to release all on the same day has diminished. Still, we've kept our weekly Wednesday night format as for years that's the time people knew to check TouchArcade for the list of new games. And so without further ado please check out the full list of this week's new games below, and let us know in the comments section which games you'll be picking up!
---
Auto Brawl Chess (Free)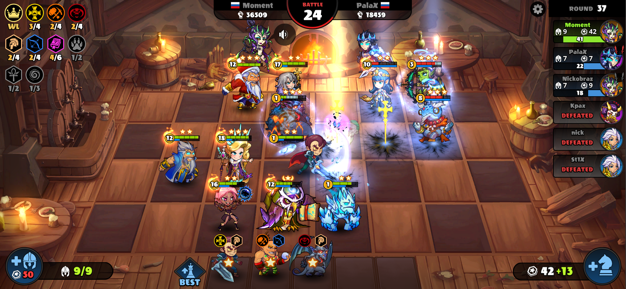 iTunes Description
Auto Brawl Chess is an auto battler strategy RPG game, in the royal battle genre. Enjoy classic auto chess mechanics plus fast-paced 5-minute matches, ranked, and insane mode. On top of that, PvE and PvP mode, guild wars, dungeons, and a whole PvE campaign called "Journey". The most unique and complete auto chess-like game where strategy is a key, but luck also plays a role!
Forum Thread: Auto Brawl Chess (by Panoramik Games)
---
Boat Go (Free)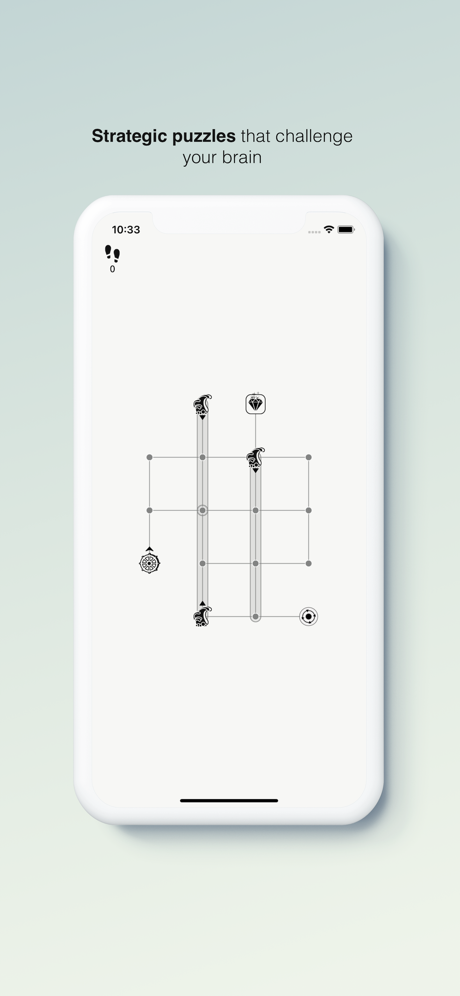 iTunes Description
Boat Go is a turn-based strategy game featuring a sailing and ocean background. You will move the boat along the grid and avoid being attacked by your enemies, no matter if it's the nature mother or dangerous monsters. You target is to get to the destination with as less movements as possible whilst getting treasures.
Forum Thread: Boat Go (by Limerence Ltd)
---
Chatmasters ($2.99)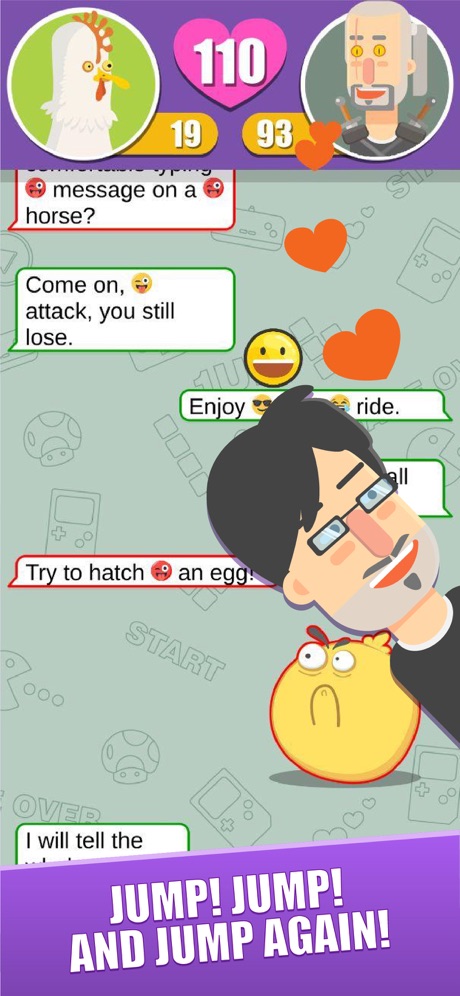 iTunes Description
By selecting a character and choosing available to play league you can challenge your opponents to a battle of words. During the argument, you can exchange either positive or negative messages. Holding and dragging Emoticon from your side to opponent's and vise versa gets you likes or dislikes which contributes to indicated victory score. Two types of messages appear on the screen: positive messages are in a green frame; negative messages are in a red one. Jump through conversation dialogue by holding and tapping yellow Emoticon to collect likes.
Forum Thread: Chatmasters (by Taku Studios)
---
Cloudy Drop (Free)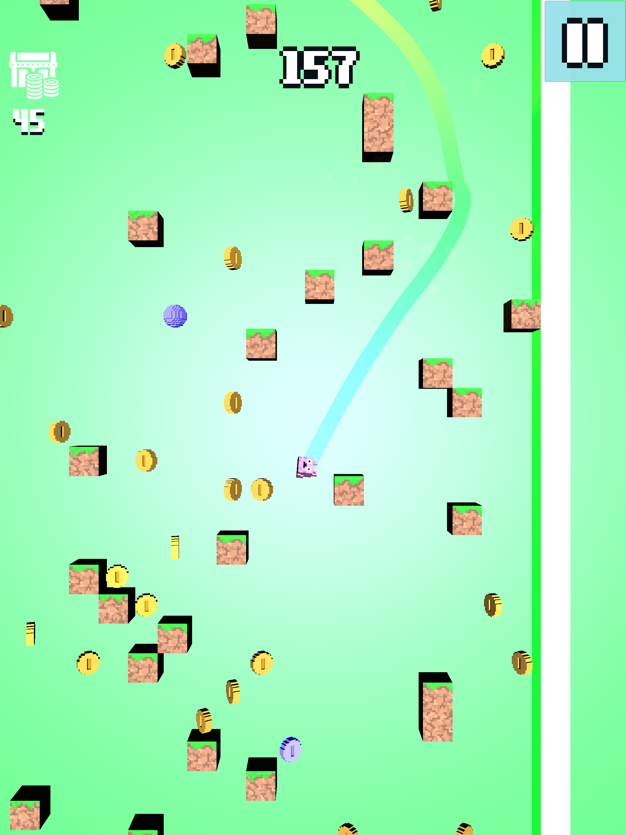 iTunes Description
Cloudy Drop is an action-packed 3D game where players must fall as far as possible without getting stuck. Activate power-ups to destroy obstacles! Collect coins to unlock new characters and skins! Compete against friends and dominate the leaderboards!

How far can you fall?
Forum Thread: Cloudy Drop (by Daniel Gerber)
---
Invasion 360 ($0.99)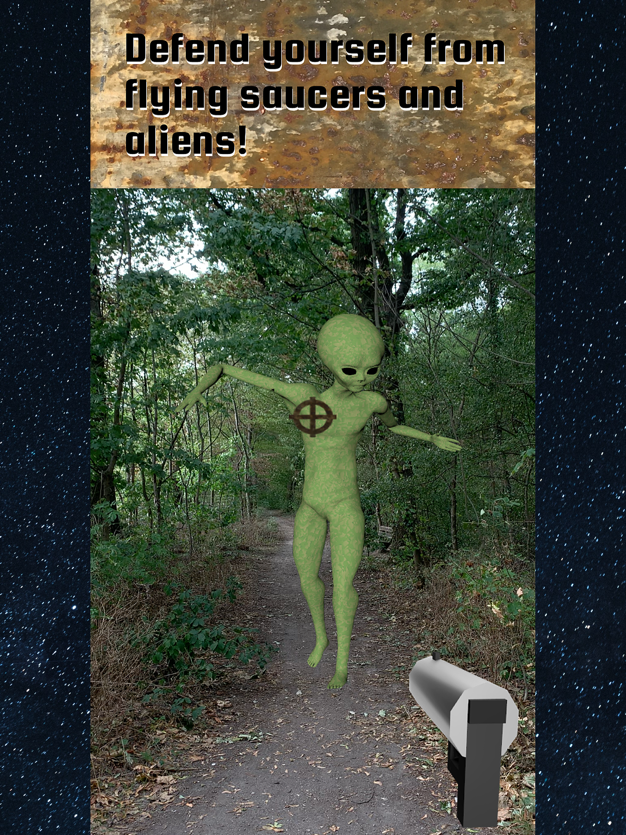 iTunes Description
Experience the thrill of fighting off an alien invasion like never before! From flying saucers to aliens, stay alert and act fast, otherwise you may find yourself being taken by their beams.

Invasion 360 is an Immersive Fast Paced Augmented Reality Game with Two Exciting Game Modes.
Forum Thread: Invasion 360 (by Marco De Anda)
---
Kingdomtopia: The Idle King (Free)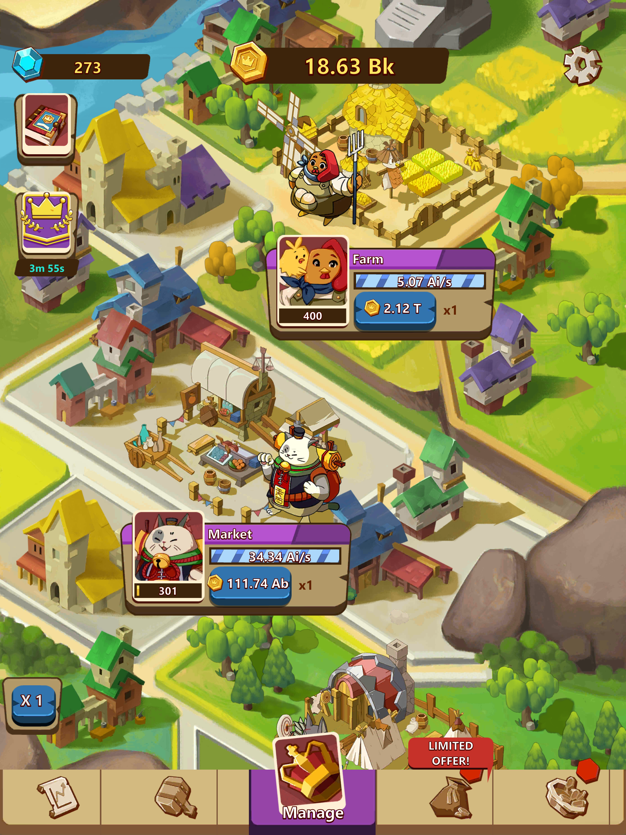 iTunes Description
After living peacefully for years, Kingdomtopia, a medieval animal kingdom is invaded by an unknown enemy. This war left the entire kingdom in ruins and even led to the death of the King.

Along with your trusted advisor, Pugg, play as a fledgling new king to rebuild your father's kingdom back to its glory days. Restore districts, renovate, and expand your empire to bring peace and prosperity to your loyal citizens.
Forum Thread: Kingdomtopia: The Idle King (by Joyseed Gametribe)
---
Matchy Catch (Free)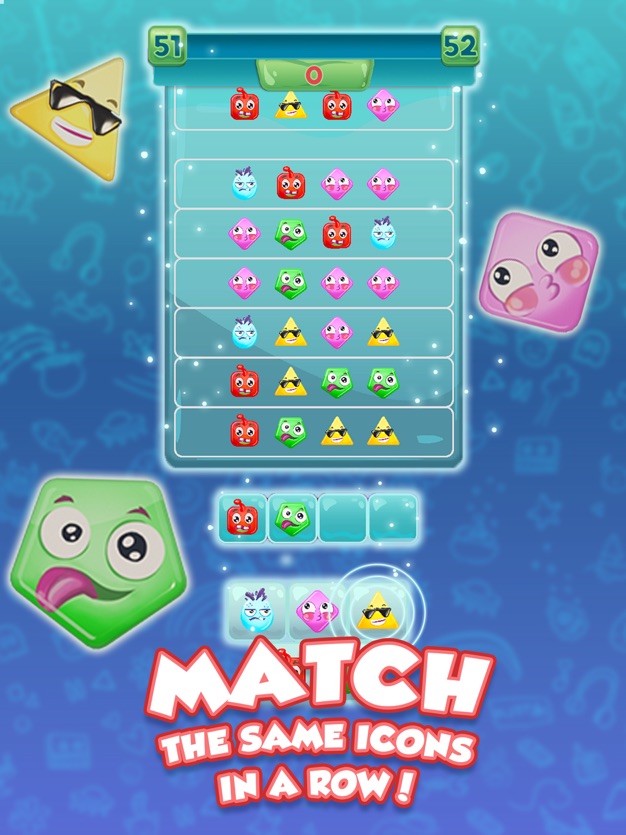 iTunes Description
Get addicted to this brand-new puzzle game. Matchy Catch is everything and more for puzzle match games lovers. Have fun by matching the same icons in a row, all in an awesome and immersive environment with high quality sound effects and 3D graphics! Bring always new contents into your game by unlocking additional elements as you progress into the game.
Forum Thread: Matchy Catch (by Jyamma Games)
---
Merge Blocks 3D (Free)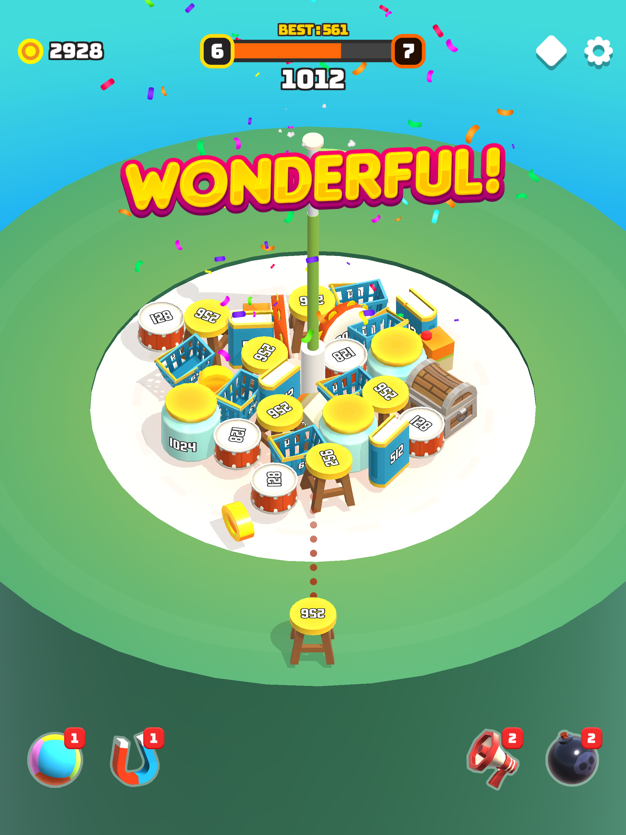 iTunes Description
New type ASMR puzzle! Swipe & shoot block to merge with same kind of block and make bigger one. Empty your head and relax and immerse yourself in the world of ASMR physics puzzles.

How high & bigger block can you make? Try it right now!
Forum Thread: Merge Blocks 3D (By UNIT5)
---
Mystic Diary 2 – Hidden Object (Free)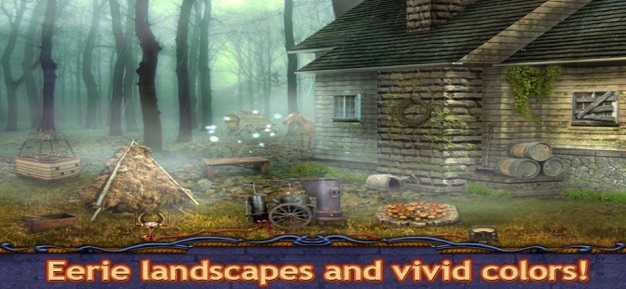 iTunes Description
Stop a magician's ghost and free the trapped souls haunting the Black Woods in Mystic Diary: Haunted Island! Play one of the best free adventure Hidden Object games ever. Communicate with a trapped ghost, the magician's very own brother, as he guides you through a quest. Follow Victor's clues and stop the disturbed Gustav as quickly as you can! Solve cryptic puzzles and put together bizarre machines to unlock the secrets of the house in this incredible Hidden Object Puzzle Adventure game!
Forum Thread: Mystic Diary 2 – Hidden Object (by SunRay Games)
---
Paladin's Story (Free)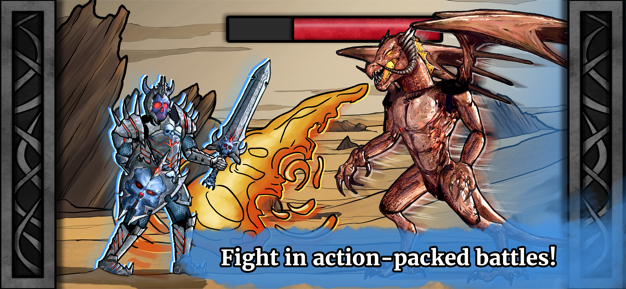 iTunes Description
Welcome to the vale of the elder, Paladin! You seek a legendary quest? To fight a mighty dragon, a wicked witcher or the dark souls from oblivion? Yes? Dang … those were the quests from last week.

Let's take a look at the new scrolls! How about fighting the orcs? Become a valiant crusader and stand against this rising evil. Purge them before they raid and pillage our lands into oblivion!
Forum Thread: Paladin's Story (by Plunder Games)
---
Rowdy City Wrestling (Free)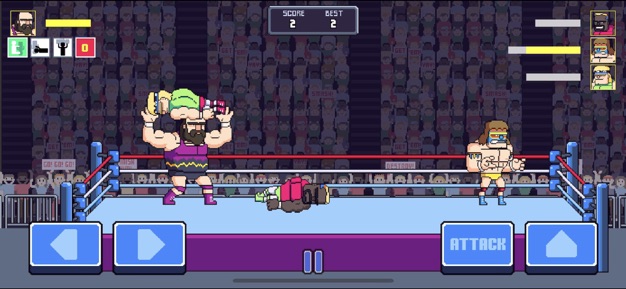 iTunes Description
Every wrestling career has to start somewhere. For you it's the mean streets of Rowdy City. Rowdy City's Wrestling gym is a place where dreams can be made or crushed. You will meet a variety of characters throughout your career, some who want to help you and others who maybe have other plans for you.
Forum Thread: Rowdy City Wrestling (by Colin Lane)
---
Scythe: Digital Edition ($8.99)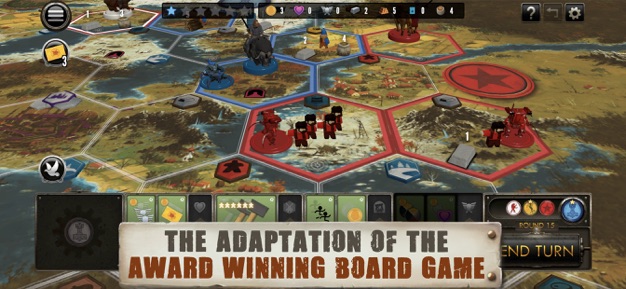 iTunes Description
In an alternate reality in 1920s Europa, it's been several years since the ""Great War"", but the ashes of the conflict are still hot and the war is entering a new phase. The first conflict saw the emergence of some incredible engines of war known as Mechs. Built by ""The Factory"", an independent city-state which has since become the object of everyone's desire, these technological monstrosities roam the snowy landscapes of Europa. Be the hero of one of the five factions – Saxony Empire, Crimean Khanate, Rusviet Union, Polania Republic or Nordic Kingdom – and become the richest and most powerful nation in all of Europa during these dark times!
Forum Thread: Scythe: Digital Edition (by Asmodee Digital)
---
Similo: The Card Game ($0.99)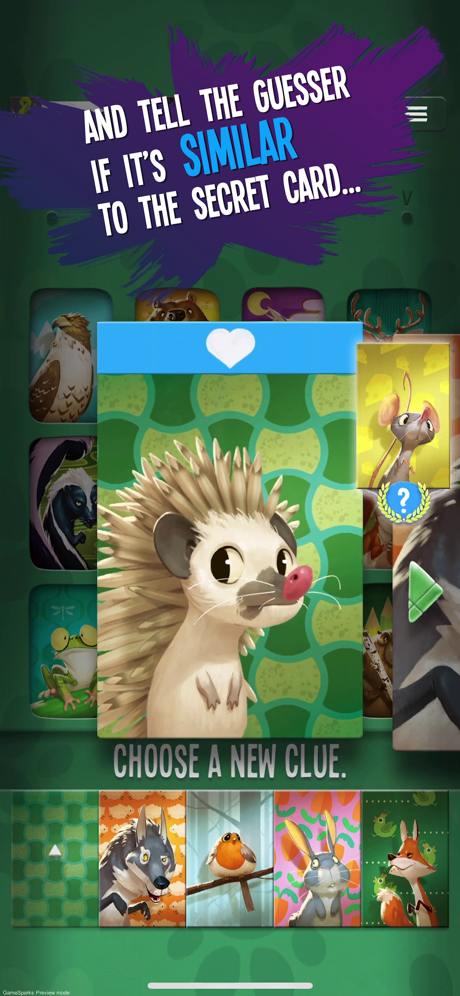 iTunes Description
The official adaptation of Similo, the critically acclaimed cooperative guessing game illustrated by world famous artist Naïade. Play together with players from all over the world Online or locally with your friends in Local Pass & Play mode!
Forum Thread: Similo: The Card Game (by Horrible Guild)
---
Smash The Safe (Free)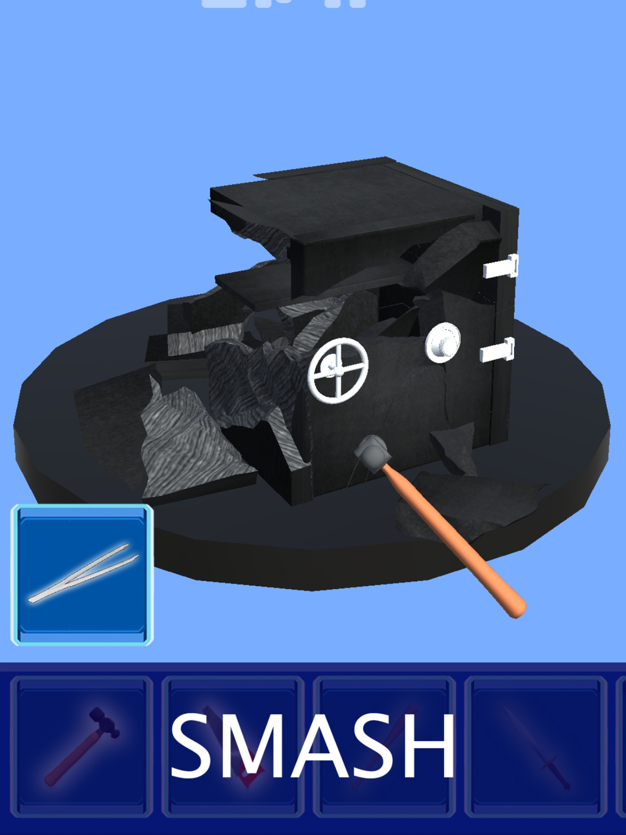 iTunes Description
How many coins can you collect on time?

Smash the safe with some powerful tools, Clean the remaining debris with the tweezers & collect all coins as soon as possible!
Forum Thread: Smash The Safe (By Matthew Mell)
---
Sokodice ()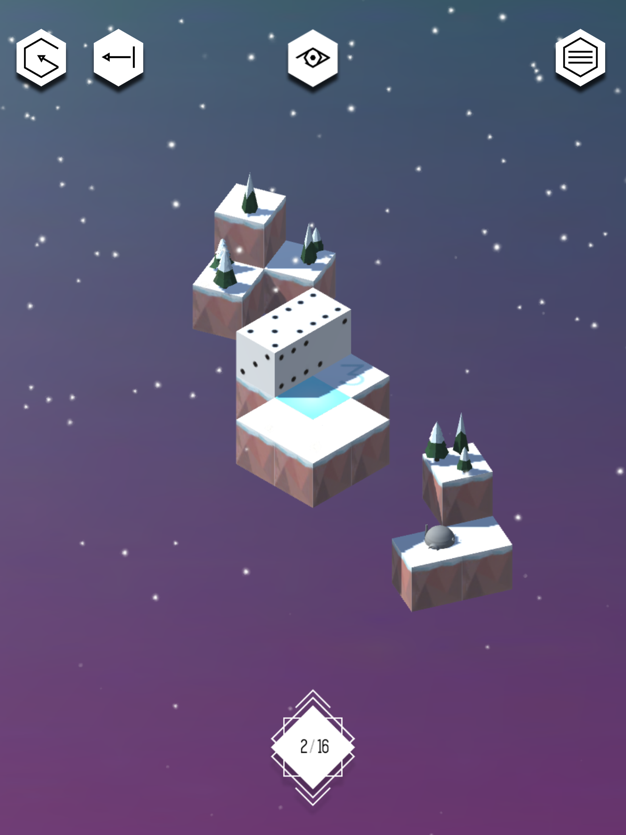 iTunes Description
Sokodice is a puzzle game where you must navigate dice through mind boggling levels to match the number of the dice with the number on a designated tile.
Forum Thread: Sokodice (by The Socially Awkward Studio)
---
Songbringer (Free)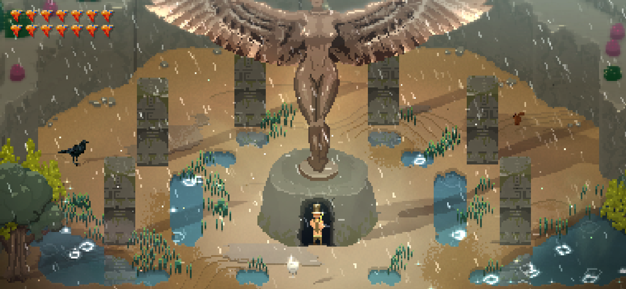 iTunes Description
Songbringer is a sci-fi action RPG with swords, secrets, dungeons, bosses and stuff.
You play the role of protagonist and accidental hero, Roq Epimetheos. With a propensity for partying and making music, he cruises the galaxy with his skybot Jib aboard the ship Songbringer, searching for verdant planets absent the presence of galactic police.
Forum Thread: Songbringer (by Double Eleven)
---
Soul Chase (Free)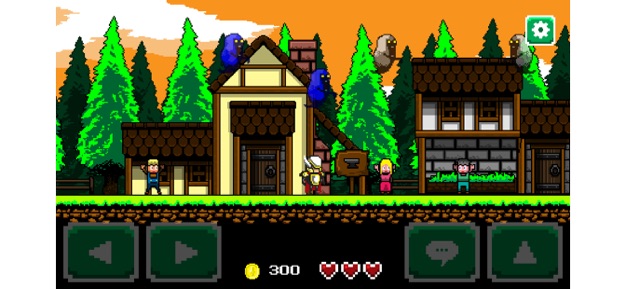 iTunes Description
Do you miss the actual challenge of retro action games? Are you satisfied when completing difficult but fun levels? That angry shout of victory when you beat a boss you've been fighting for days?

Look no further, Soul Chase: Retro Action is here for your nostalgia fix! Upgrade your knight, learn new abilities, defeat monsters, defeat bosses, save the village, do all the things knights are supposed to do! Join our hero as he goes through this okay decent adventure.
Forum Thread: Soul Chase (by Harambert Games)
---
SWORDSHOT ($1.99)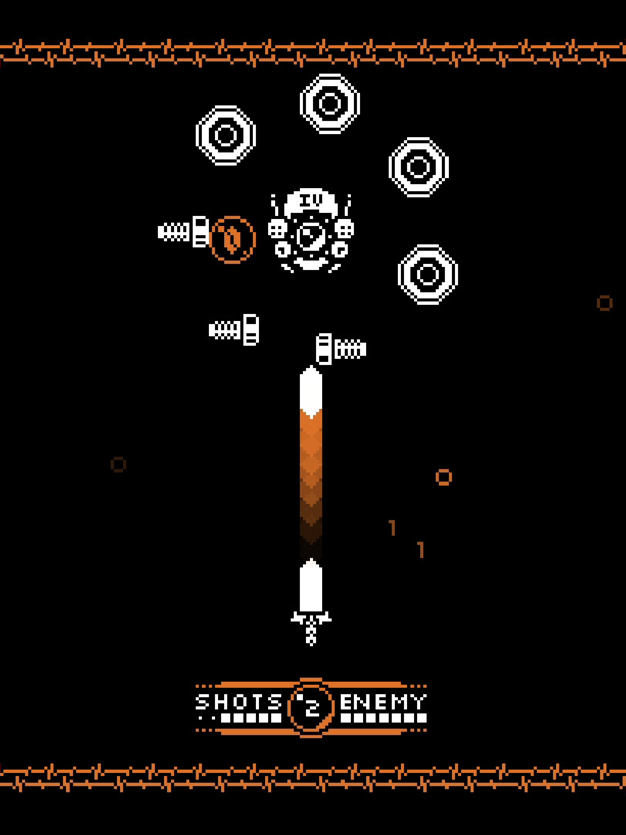 iTunes Description
Easy to start playing, VERY HARD to master. Click to shoot a projectile out of your sword at the enemy! BREAK THROUGH THE CYCLE of rotating enemy protectors. BE FAST, BE PATIENT, BE SMART and land the final blow.
Forum Thread: SWORDSHOT (by Oleg Klaus & Crescent Moon Games)
---
Top Fashion Style Designer (Free)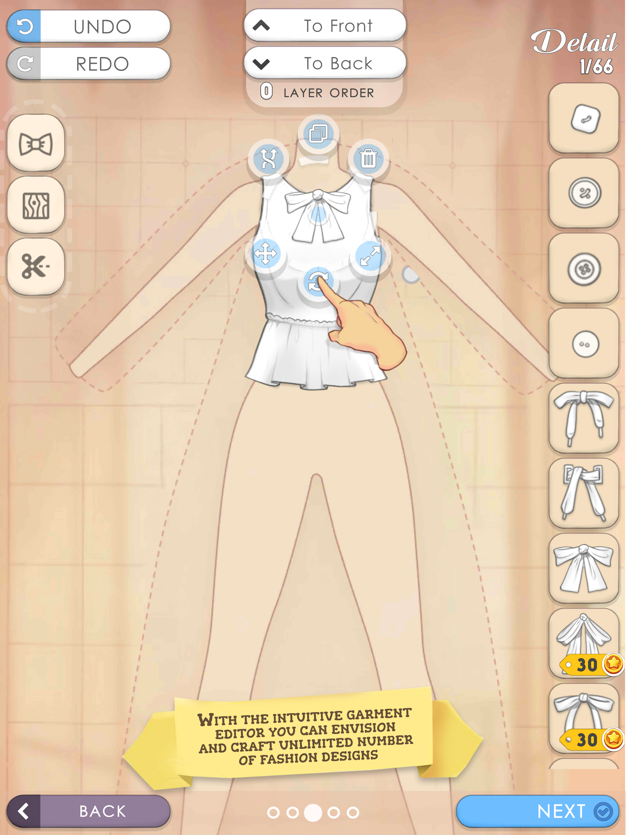 iTunes Description
Join us in this dress up, fashion adventure and become the Top Fashion Style designer. Fill your virtual closet with Stunning dresses, fabulous shoes and attractive accessories from the shop or with your Own Designs. Hire top models and style their outfits, hair & makeup. Use daily challenges to exercise your creative self and win great prizes.
Forum Thread: Top Fashion Style Designer (by Nikola Naumovic)
---
The Unfinished Swan ($4.99)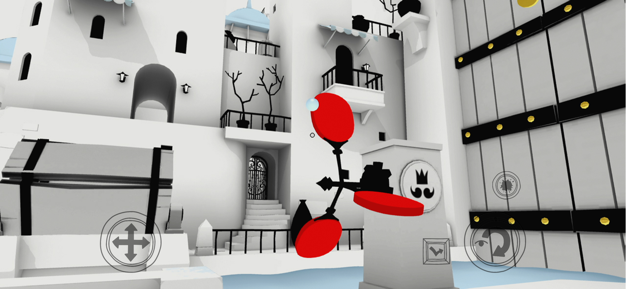 iTunes Description
Explore a mysterious all-white landscape by splatting paint to reveal the world around you. As Monroe, a 10-year-old orphan, you'll follow a swan that's stepped out of an unfinished painting and wandered off into a surreal, storybook-inspired kingdom. Each chapter brings surprises, new ways to explore the world, a host of bizarre (and sometimes dangerous) creatures, and encounters with the eccentric king who built this empire.
Forum Thread: The Unfinished Swan (by Annapurna Interactive)
---
Source: https://toucharcade.com/2020/09/16/best-new-iphone-games-september-17th/