Cultivating a new generation of valiant commanders across 240 countries worldwide, Infinite Galaxy has quenched players' thirst to explore the vastness of space – and there are only more intergalactic adventures to embark on from here on out.
Camel Games is celebrating the strategy game's first anniversary with tons of in-game goodies in store for loyal fans and newbie players alike, but what exactly can you expect to experience in the years to come?
A walk down memory lane

Since Infinite Galaxy launched a year ago, the deeply strategic title has spawned 5.3 million new commanders, with 1215 of them boosting their Command Centers up to Lv.30. In the past year, there have been a total of 4.72 million discoveries found in the Galaxy Encyclopedia. In 2021, brave galaxy commanders traversed the vastness of space with more than 22 million units.
In addition, the most powerful alliance hit a milestone of killing 917 Archean Ghost Ships in the event, while the Sanctifier Carrier was successfully eliminated 81 times in a single Purity Protocol event. Other interesting tidbits include Laura being the most popular captain and the Advanced Federation Credit being the most popular item in the Trade Center.
The past year also saw commanders uniting to help allies 1.78 billion times speed up the work process, donating over 1 billion times to boost territory buffs. 5.8 billion imperial privateers have been killed, and on December 20th last year, one alliance stood out among the rest by scoring 89.7 million points in the Galaxy Summit event.
Exciting events underway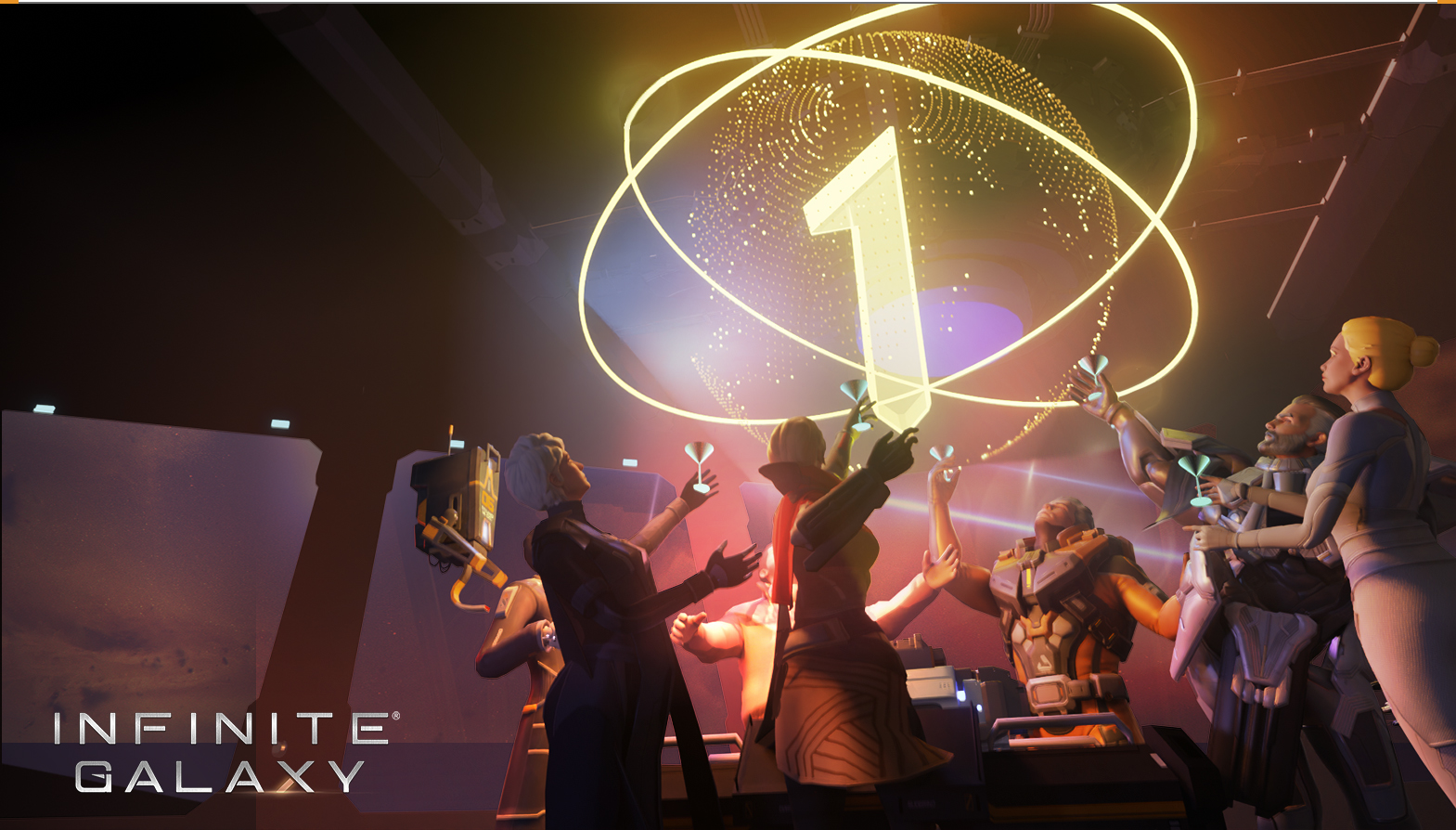 Players can take part in the Galaxy Summit and Outermost Crusade, two cross-Nebula battle events, to showcase their combat power. They can participate in the Galaxy Summit twice a week and in the Outermost Crusade once every two weeks. In the Galaxy Summit event, players can obtain the Alien Cube and Memory Cube items used to upgrade Medals. These can offer commanders useful buffs when developing Spaceports and more.
As for the first-anniversary celebrations, commanders can score Precision Guided Missiles after taking down Space Pirates. These can be used to eliminate Space Pirates in the "Fight to the End" event for more rewards. You can also nab more in-game goodies with the "Set Off Again", "Dark Invasion" and "Urgent Preparations" events. Finally, players can look forward to the Ace Strike gameplay – a new 360-degrees shooting minigame where players can go head-to-head with more Space Pirates.
Fresh faces on-board
New crew members are also joining the fray in Infinite Galaxy. In particular, Ashim Rich is a member of the Rangers and possesses the Flagship HP Boost, Fleet Leadership Limit Boost and Spaceport Construction Speed Boost skills. Pearson McConnell, on the other hand, is a gifted child with the Fleet Leadership Limit Boost and Kinetic Weapon Attack skills. Meanwhile, Shire is an ex-farm-boy-turned-aristocratic-heir with the Nickel Steel & Plasma Output Bonus in Planet Development and the Nickel Steel & Plasma Gather Speed Up skills.
If you're keen on joining in on all the festivities during the game's first-year anniversary, you can download Infinite Galaxy on the iOS App Store or on the Google Play Store for Android devices. Those that download the game and start their accounts before February 24th can also receive some extra goodies by redeeming the code: TouchArcade2201.
Sponsored Content
This article is sponsored content written by TouchArcade and published on behalf of Camel Games to promote the 1st anniversary celebration of Infinite Galaxy. For questions or comments, please email ads@toucharcade.com
Source: https://toucharcade.com/2022/01/28/infinite-galaxy-first-anniversary-iphone-ipad-android/