Hello gentle readers, and welcome to the SwitchArcade Round-Up for June 23rd, 2020. In today's article, we've got a guest review of Burnout Paradise Remastered by none other than our top newshound Mikhail Madnani. We've also got some Shaun-written summaries of the latest new releases, and it's a bumper crop today. There's some interesting news to go through, and a small but sweet set of sales involving a speedster named Sonic. Let's dive in!
News
Min Min from 'ARMS' Enters 'Super Smash Bros. Ultimate' Next Week
While it was announced a while back that the next DLC fighter to be added to Super Smash Bros. Ultimate would be from Nintendo's ARMS, the mystery of which character it would be remained to be seen. The veil was finally lifted yesterday, when fan favorite character Min Min was revealed to be joining the roster on June 29th. The presentation also showed off some new Mii Fighter outfits from Fallout, Tekken, Splatoon, and ARMS. You can buy Min Min separately for $5.99 or get her as part of the second Fighters Pass. She's a very creative character in terms of how she plays, so make sure to check out the video and see all the details.
'Space Invaders Invincible Collection' Coming West from Strictly Limited Games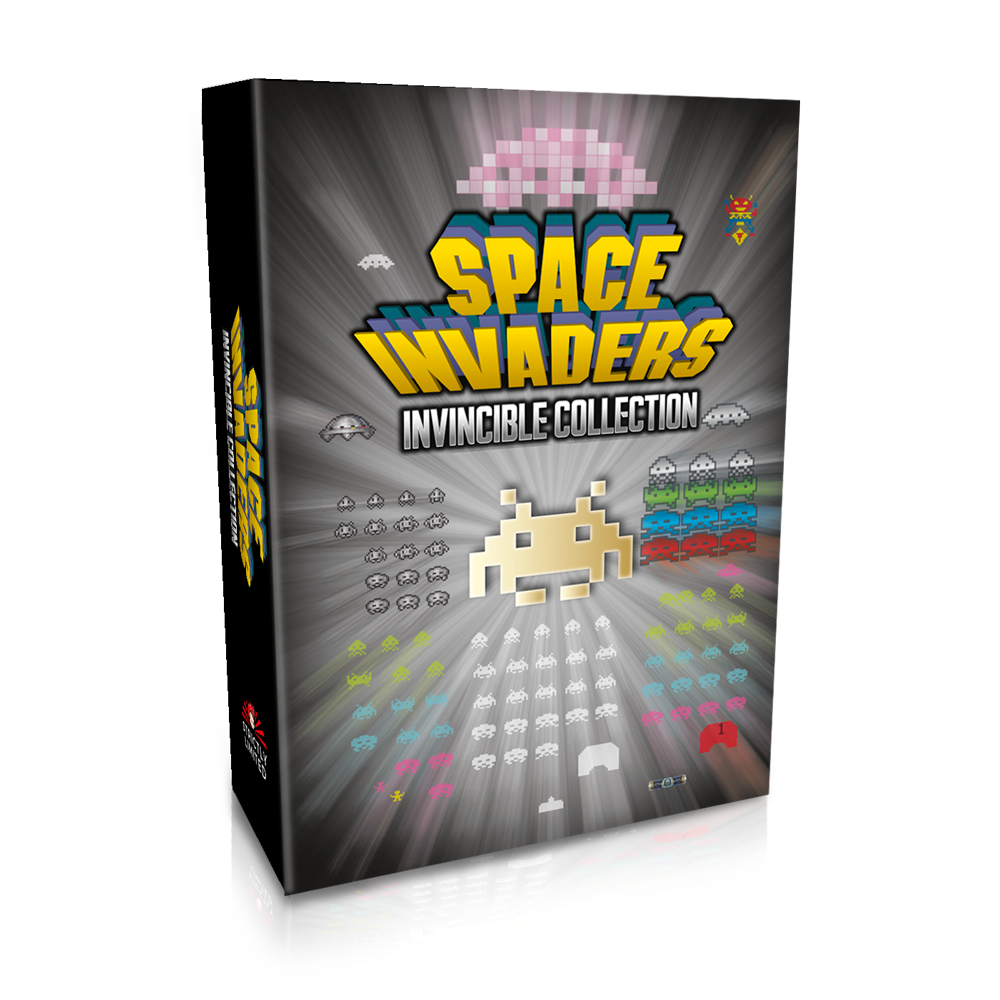 Following its earlier physical release of the Darius Cozmic Collection, Strictly Limited Games has announced that it will be bringing Taito's Space Invaders Invincible Collection to the West in physical form. There are three different versions that will be available through the company's online store starting June 28th. Fortunately, all three versions will include the same games: Space Invaders (Arcade, black and white), Space Invaders (Arcade, color), Space Invaders Part II (Arcade), Lunar Rescue (Arcade), Space Cyclone (Arcade), Majestic Twelve (Arcade), Super Space Invaders '91 (Arcade), Space Invaders Extreme (based on the PC port), Space Invaders Gigamax 4 SE (a four-player version that, I kid you not, was most famously played on the side of a Tokyo building), and Arkanoid vs. Space Invaders (Mobile port). That's a whole lot of Space Invaders.
If you just want the games, the regular edition will go for 59.99 Euros. The 99.99 Euro Collector's Edition includes a bunch of goodies like a soundtrack, a sticker sheet, some instruction cards, an Arcade PCB Box, and more. Finally, for the wealthiest of Space Invaders royalty, there's the 149.99 Euro Ultra Edition. You get everything in the Collector's Edition plus the Space Invaders Board Game and more. Odds are good that, like the Darius Cozmic Collection, the regular edition will be available digitally down the line sometime, but if you want one of the physical versions I recommend getting your order in as soon as you can.
Reviews
Burnout Paradise Remastered ($49.99)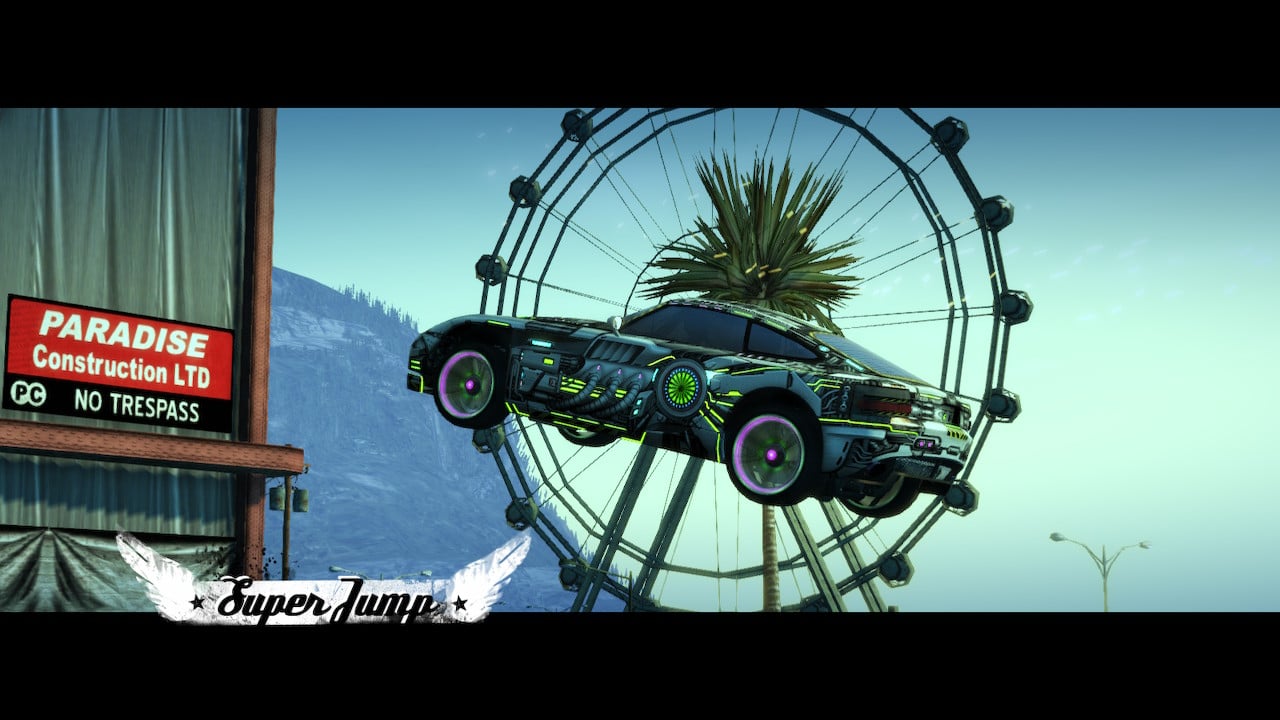 Usually when a third party publisher announces a remaster or a new port of an older game, a Nintendo Switch version is something many people expect. This is because there's a big audience ready to double or triple dip in some cases on an older game to have it portable. I've done that multiple times in the past and continue to do so for games that I enjoy replaying. When EA revealed Burnout Paradise Remastered, many Nintendo Switch owners were wondering why a remaster of a last generation game was skipping the Switch. Those discussions faded until EA finally revealed Burnout Paradise Remastered for Nintendo Switch but there was a pretty big catch: the price.
In terms of content, Burnout Paradise Remastered includes the base game and eight DLC packs together. This includes all the cars, events, and core content from the original game with DLC barring the time savers cheat DLC. This also includes Big Surf Island DLC.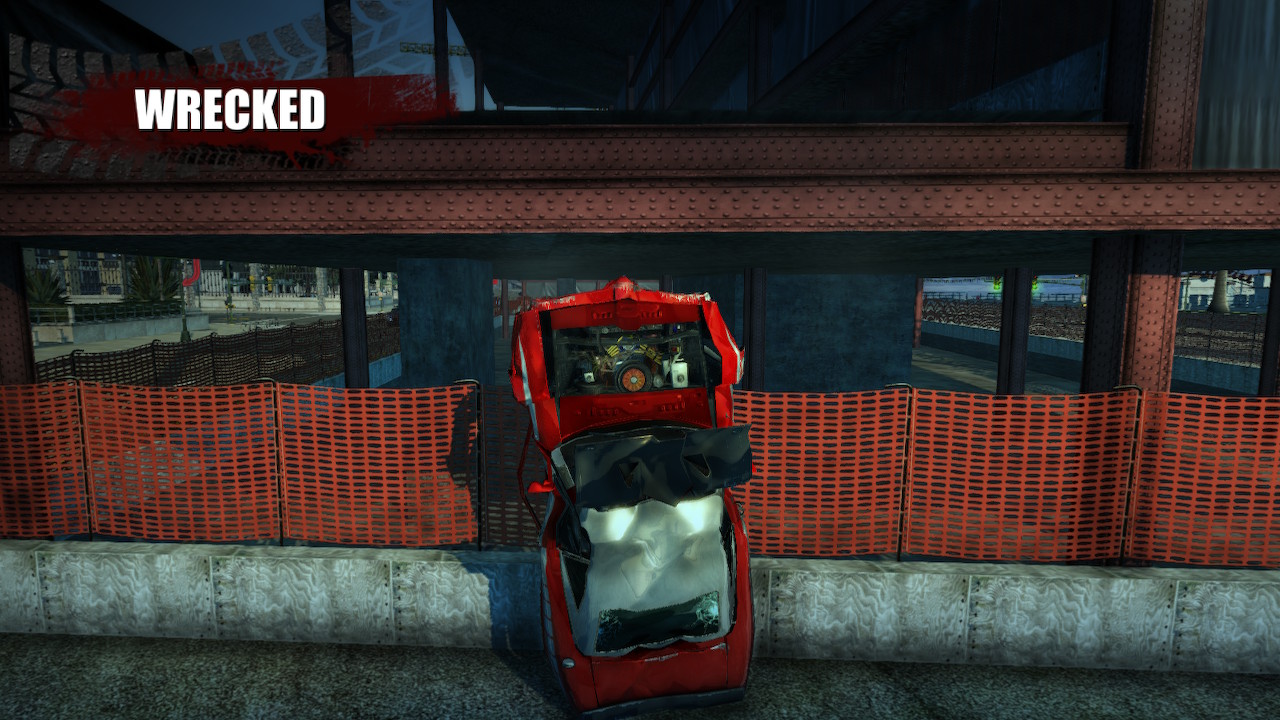 I had only played Burnout Paradise on Xbox One when the Xbox 360 original became backwards compatible on it. It was a lot of fun but definitely was dated when it came to visuals and even soundtrack although the latter was great for me because it includes some amazing music. Burnout Paradise Remastered on Xbox One X felt like a very good remaster that improved the visuals in important areas but one that felt like it could've done more.
Burnout Paradise Remastered still uses low quality videos in game. These include weird performance issues in these old videos as well. Even the opening video before you gain control on Xbox One X has technical issues. Barring that, some of the game's textures could've used some more work. Other than those two issues, the remaster delivered a modern way for newcomers to experience a very fun open world racing game.
The two technical issues mentioned above carry over to the Nintendo Switch version but there are a few more when compared to other consoles. Burnout Paradise wasn't ever a fantastic looking game but it cleaned up relatively well at higher resolutions in the remaster with the new assets and improvements. Burnout Paradise Remastered on Nintendo Switch feels like a hybrid between the original and the remaster on other consoles.
The cars and environment near you look good but there is a lot of shimmering in the distance. This applies to both docked and handheld modes. For actual resolution, it looks like the game runs at the native resolution more often than not in handheld mode at least while it looks softer in docked and doesn't seem like its 1080p there. This shimmering is more prevalent when looked closely in handheld mode but you might notice it less given the smaller screen, especially if you play on a Switch Lite like I did for half of my time with the game so far.
If you've never played Burnout Paradise before, the biggest visual issue you will notice barring the shimmering in the distance is the parts of the interface being blurry. Shadows on the other hand also are a bit erratic with how they appear ranging from well formed to flickering or just invisible in some cases in the environment.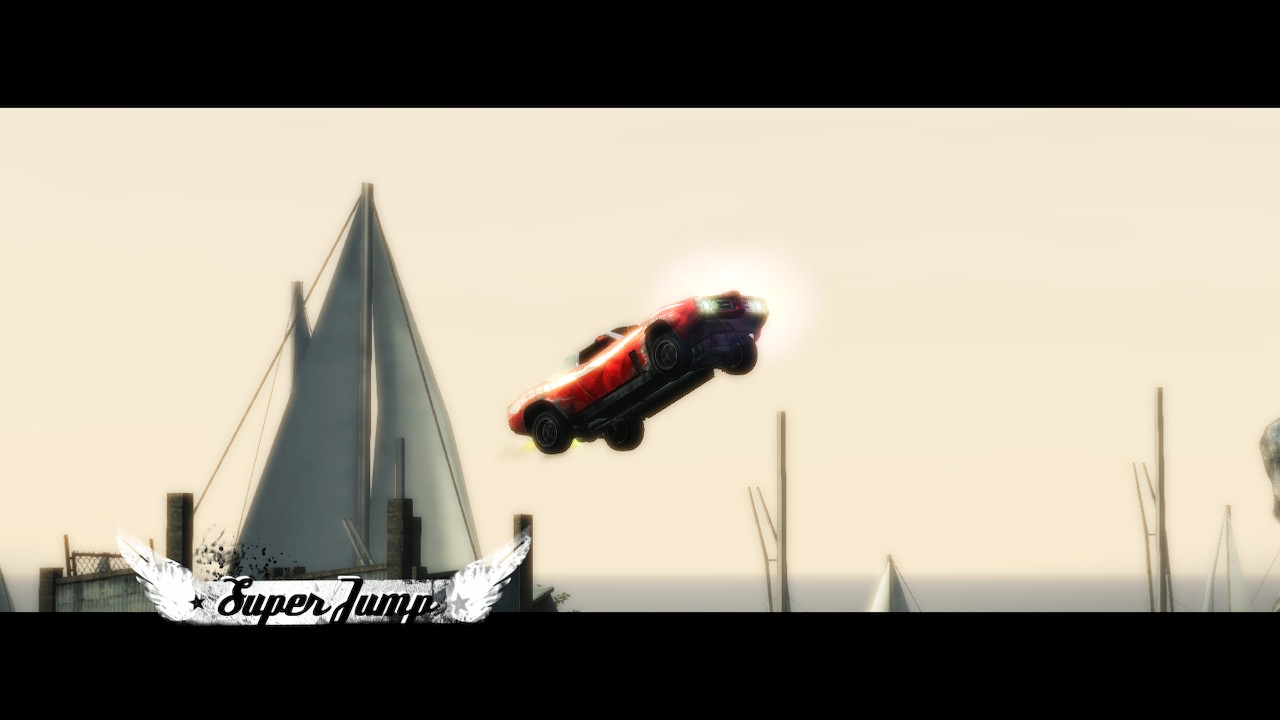 EA promised 60fps in every trailer for Burnout Paradise Remastered on Nintendo Switch. In the past, many developers and publishers say that and don't deliver because the frame rate probably hits 60fps for just a small part of the game. Burnout Paradise Remastered runs brilliantly. While the load times are a bit long, it feels great to play both docked and handheld with reactive rumble.
EA definitely did a bit extra for the Nintendo Switch version. If you play in handheld mode, the interface including the map can be controlled with touch controls. You can pan and zoom the map as well through touch which is a nice touch. Rarely any third party ports bother with things like this.
Burnout Paradise Remastered also includes online and it works really well. The game joins the small list of releases on Nintendo Switch to support the native friend invite system. The actual online worked flawlessly in the few hours I tried it over the weekend in different sessions.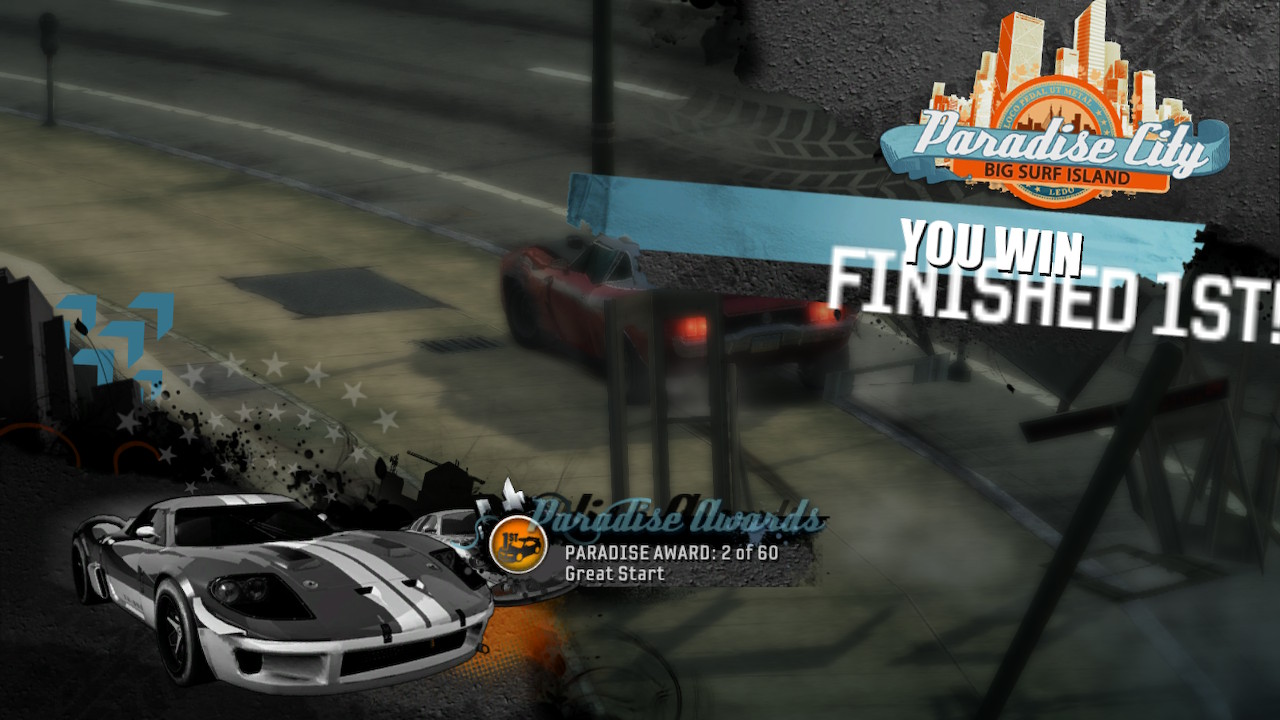 Many games that release on Switch later on cost as much as they did day one on other systems years ago and that seems to be the norm as we have seen with the likes of The Witcher 3 and Skyrim. What isn't the norm is charging more than you did on other platforms a few years ago for a game that is regularly sold at a fifth of the asking price on a new system. I'm addressing this right now because the price point is Burnout Paradise Remastered's biggest negative on Nintendo Switch. If you value portability above all, you're in for a treat here because Burnout Paradise Remastered is excellent in handheld mode and could've been a bit better when played docked under a TV.
If you've not experienced Burnout Paradise before, Burnout Paradise Remastered is a very good version of that with its performance and visual improvements over the original release. It plays great in handheld and docked but definitely could've used some higher quality assets for at least the game menus and the interface when played on TV.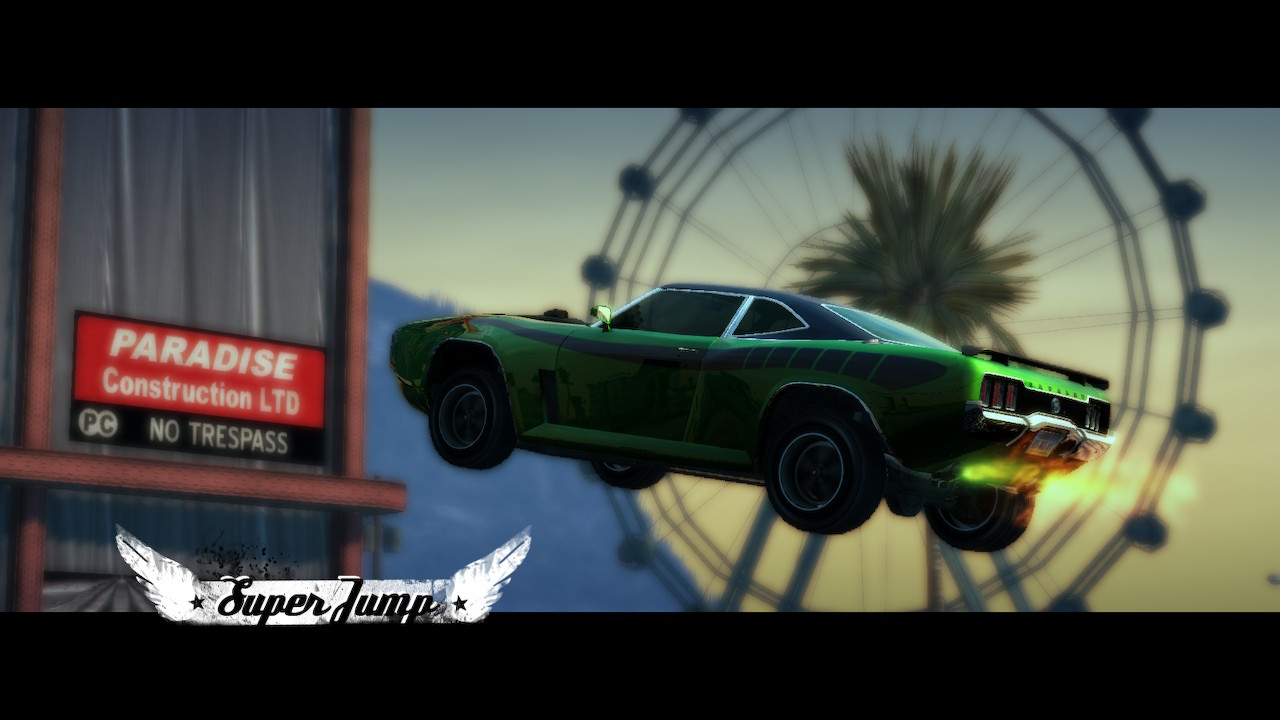 Overall this is a good port that delivers in its promises. If you have other systems and don't really care about playing on the go, the asking price there is much lower and the visual fidelity is also better. For those who value portability, there isn't anything else like this on Switch and the port is good. Burnout Paradise Remastered definitely suits itself to pickup and play for short sessions. Hopefully future updates can improve how the game looks when played docked. -Mikhail Madnani
SwitchArcade Score: 4/5
New Releases
SpongeBob SquarePants: Battle for Bikini Bottom – Rehydrated ($29.99)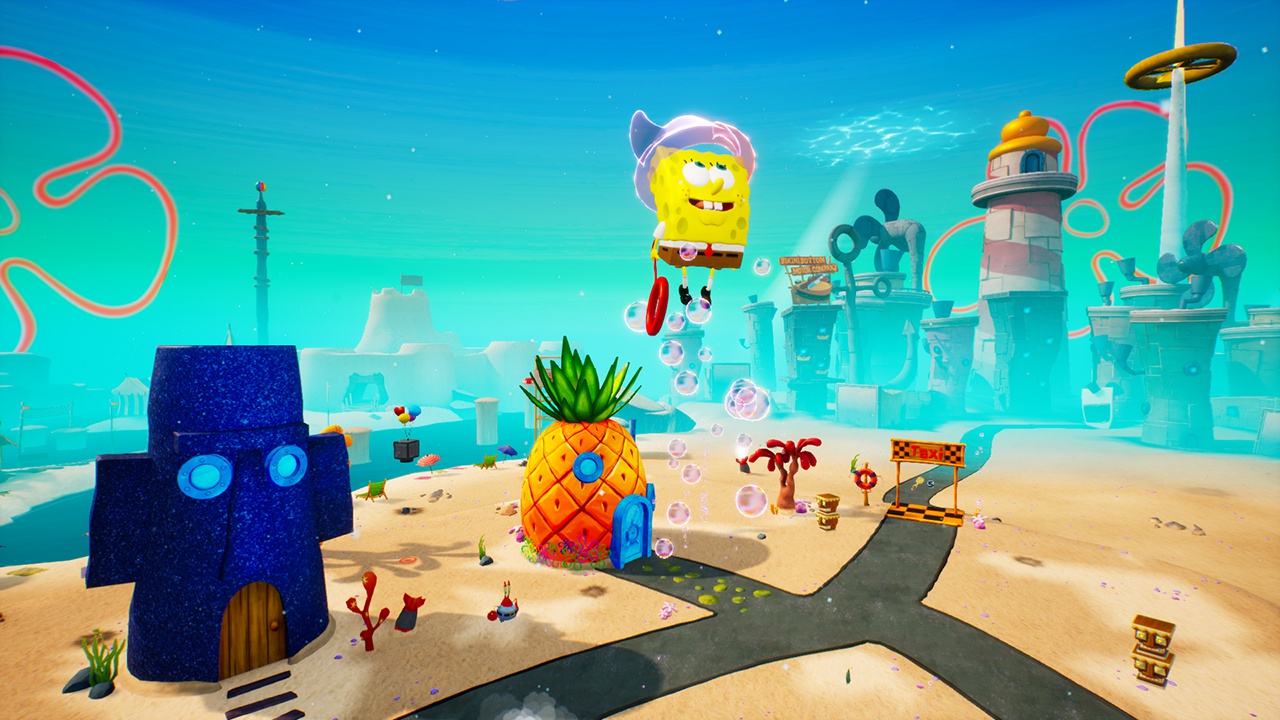 SwitchArcade Highlight!
You'd be forgiven if you missed SpongeBob SquarePants: Battle for Bikini Bottom when it first hit back in 2003. Licensed games weren't exactly in a great place quality-wise back then, and its publisher THQ was hit-or-miss. But this game and, to only a slighter lesser extent, its follow-up The SpongeBob SquarePants Movie were actually quite good as 3D platformers go. It works as an example of the collectathon genre, it works as a piece of SpongeBob SquarePants media, and somehow with a fair bit of gussying-up, it works as a game you should play in 2020. This is no mere remaster, mind you. Purple Lamp Studios has completely remade the game, greatly improving the graphics and adding in content that was previously cut. It has a new multiplayer mode, and you can indeed enjoy that mode online if you like. I'll have a review of this one soon, but I can tell you right now that I'm very, very happy with it.
Duke Nukem 3D: 20th Anniversary World Tour ($9.99)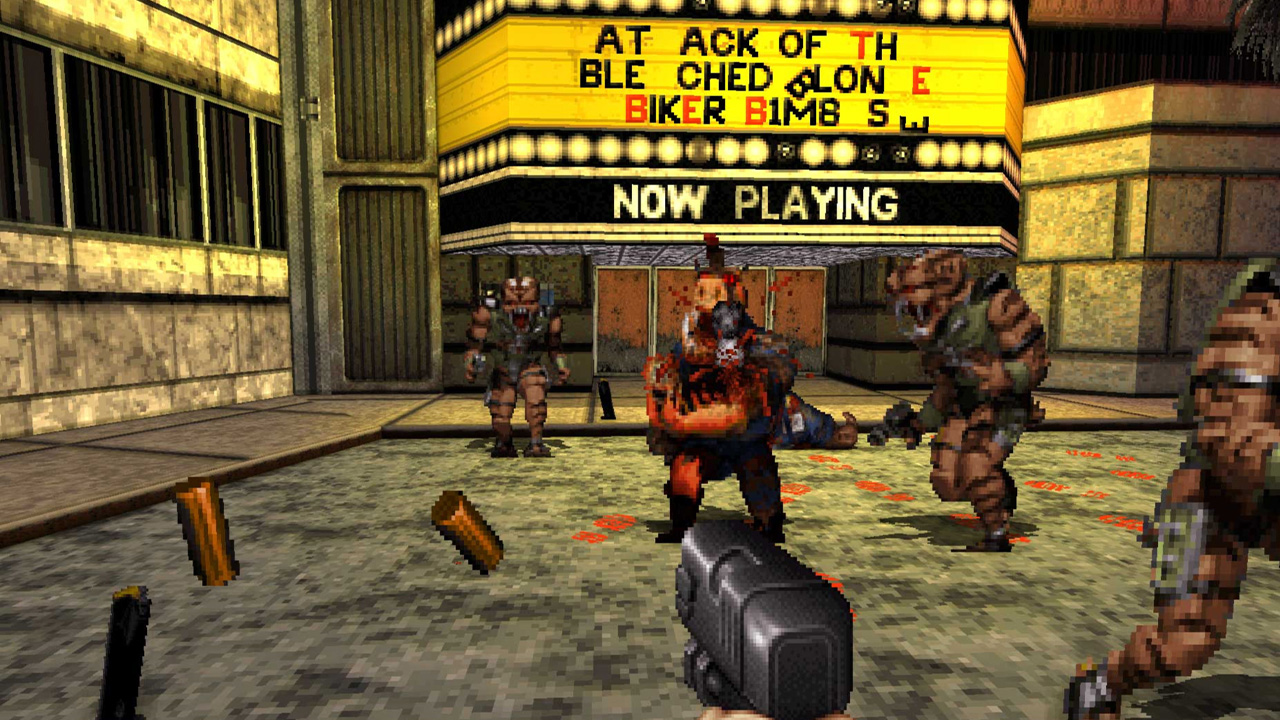 SwitchArcade Highlight!
From the makers of Astro Bears Party comes this Switch port of one of the greatest first-person shooters of the 1990s. Heck, maybe of all-time? Duke blasts his way onto the Switch with this special edition of his most popular game. You get all of the original content plus a new fifth episode that brought back many of the key creatives for a victory lap. There's gyro aiming, HD rumble, and multiplayer for up to eight players via ad-hoc or online. All that for ten bucks? Yeah. It's a sometimes messy game that doesn't always know where it's going with its ideas, but it's creative, fun, and so over-the-top in every respect that you can't help but have a good time. Pure, distilled 90s computer gaming, for better or worse.
Pokemon Cafe Mix (Free)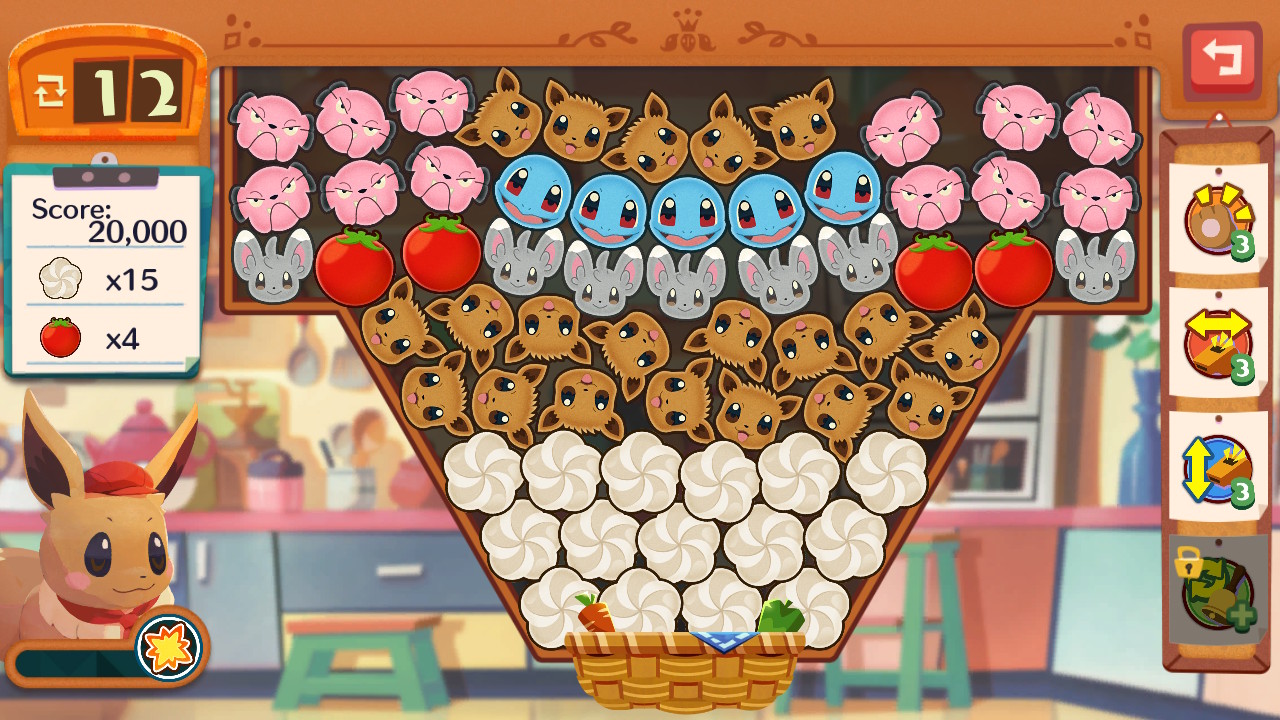 SwitchArcade Highlight!
The latest Pokemon puzzle game from Genius Sonority, the developer behind the Pokemon Trozei/Shuffle series of games, Pokemon Cafe Mix breaks away from the well-worn Trozei formula and moves to something a bit more like the popular Tsum Tsum games. The puzzles are wrapped up in a cafe theme and story, and the Pokemon you recruit will work in your constantly-expanding shop. Note that this is another one of those free-to-start efforts, with Golden Acorns available for purchase with real money. Those Golden Acorns can be used for the usual free-to-play puzzle game stuff like continuing, refilling your hearts, or buying items. This one is only playable in handheld mode as it relies on the touchscreen for input.
Conjurer Andy's Repeatable Dungeon ($7.99)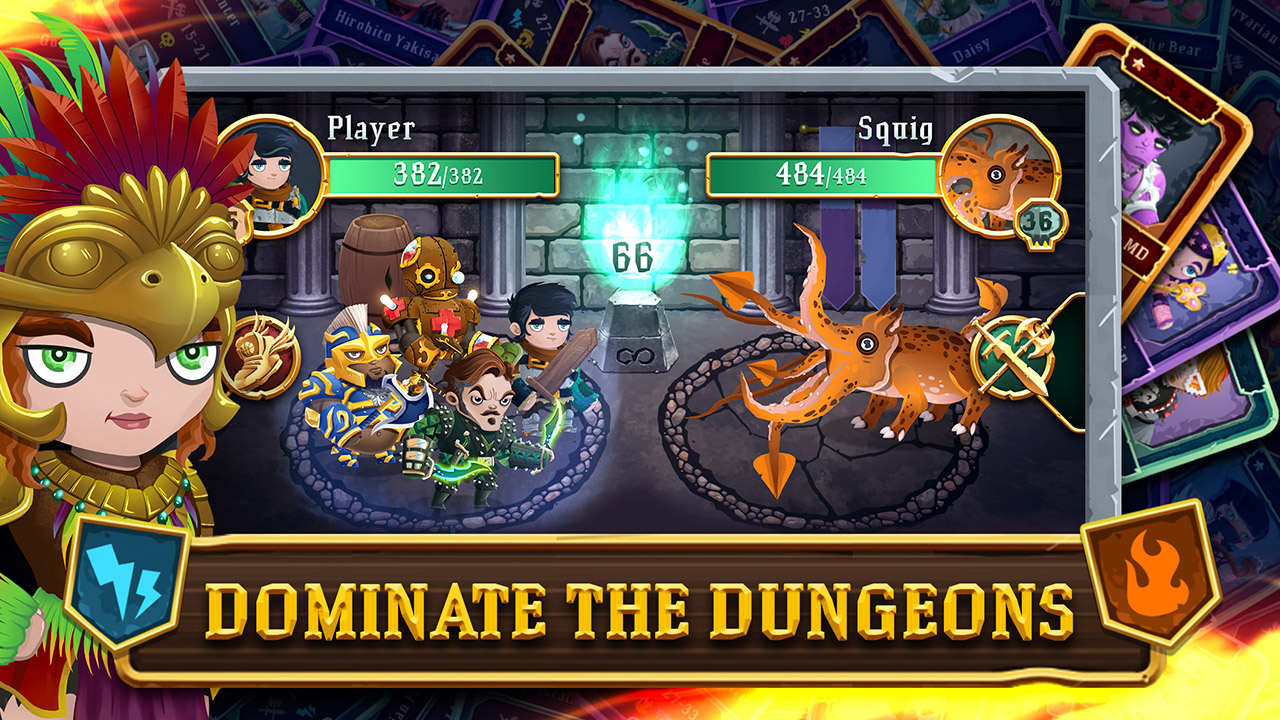 Well, the screenshots kind of shout "hasty mobile port" to me, but as far as I can tell this is debuting on the Switch alongside other platforms. In any case, this is a relatively simple-to-play card-based roguelite. Delve into the dungeon and recruit 80 unique characters. Upgrade them to take on more than 50 different enemies, and suit up in 18 different armor sets and weapons to give yourself an extra edge. The dungeon is randomly generated, so you can repeat it as much as you want. Wow, that matches the title! Honestly, the competition is a bit stiff in this genre on the Switch. I'd have to sink more time into Conjurer Andy's Repeatable Dungeon to see if there's anything special here. I'll let you know if it turns out to be fancy dining.
Sales
(North American eShop, US Prices)
It's Sonic's birthday! Today? Yesterday? I can't remember and the time zone stuff makes it extra weird. But his birthday is on or around this day, and that means some Sonic sales. It doesn't just end with our hedgehog friend, though. There are plenty of other great discounts on titles like Neon Chrome, Zumba Burn It Up!, The Forbidden Arts, and more. The outbox doesn't have anything worth getting too up in arms about, but you'll want to have an extra look just to be on the safe side.
Select New Games on Sale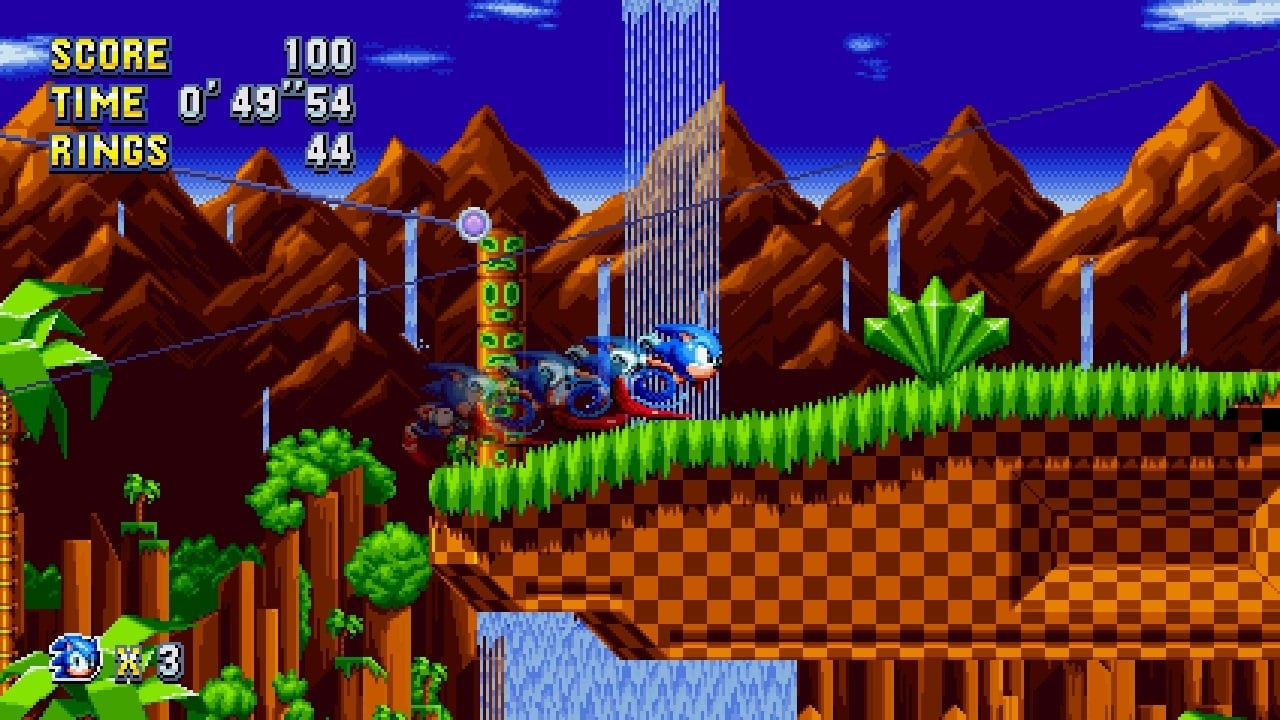 Sonic Mania ($9.99 from $19.99 until 6/29)
Sonic Forces ($9.99 from $19.99 until 6/29)
SEGA AGES Sonic The Hedgehog ($5.99 from $7.99 until 6/29)
SEGA AGES Sonic The Hedgehog 2 ($5.99 from $7.99 until 6/29)
Team Sonic Racing ($19.99 from $39.99 until 6/29)
Zumba Burn It Up! ($27.99 from $39.99 until 6/29)
Swords & Sandals: Spartacus ($11.04 from $12.99 until 6/29)
Neon Chrome ($7.49 from $14.99 until 6/28)
JYDGE ($7.49 from $14.99 until 6/28)
Crimson Land ($6.99 from $11.99 until 6/28)
Tesla vs Lovecraft ($7.49 from $14.99 until 6/28)
Time Recoil ($6.99 from $11.99 until 6/28)
Solar Flux ($0.99 from $9.99 until 6/28)
The Long Reach ($2.99 from $14.99 until 7/5)
Cast of the Seven Godsends ($1.29 from $12.99 until 7/5)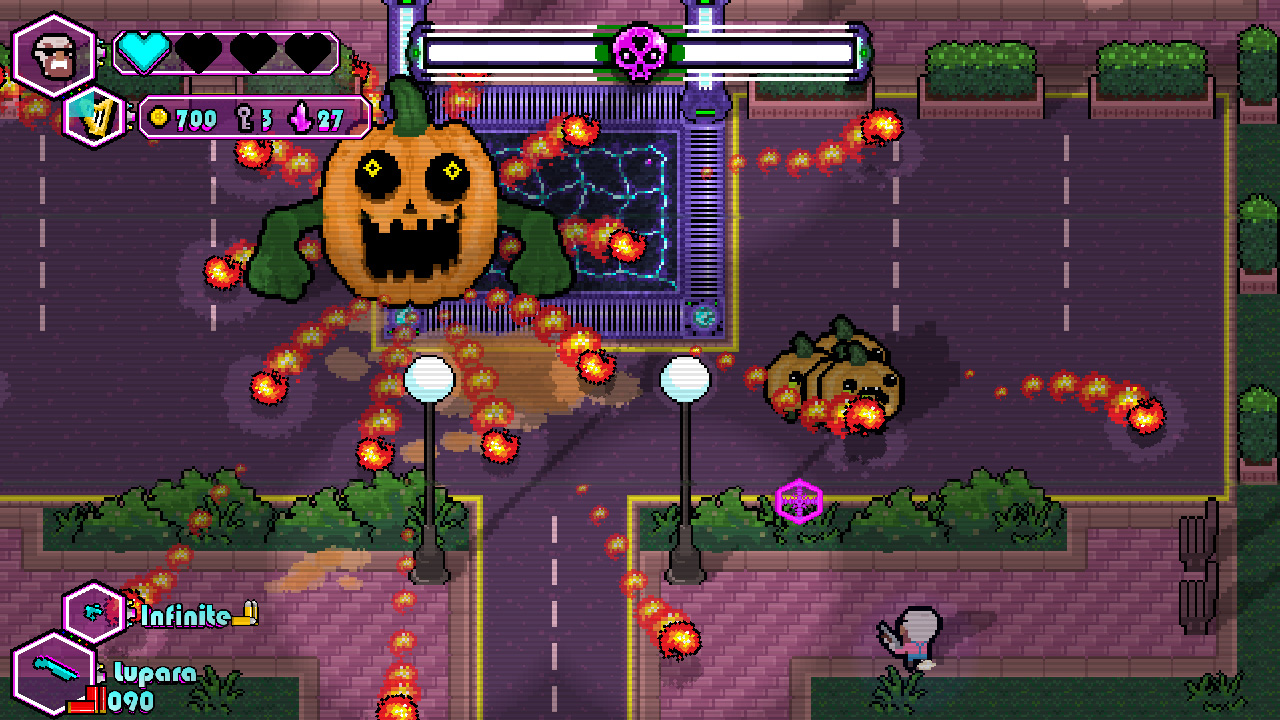 The Walking Vegetables: Radical ($1.94 from $12.99 until 7/5)
Spirit of the North ($17.49 from $24.99 until 7/5)
Niffelheim ($6.79 from $19.99 until 7/6)
The Tiny Bang Story ($3.49 from $9.99 until 7/6)
Johnny Turbo's Arcade: All Titles ($1.99 from $7.99 until 7/6)
Spaceland ($9.99 from $19.99 until 7/6)
Green Game: TimeSwapper ($0.29 from $2.99 until 7/8)
Red Game w/out a Great Name ($0.29 from $2.99 until 7/8)
Paper Wars: Cannon Fodder ($0.99 from $9.99 until 7/8)
Midnight Evil ($0.99 from $9.99 until 7/8)
The Forbidden Arts ($7.49 from $14.99 until 7/12)
Jet Ski Rush ($1.19 from $3.99 until 7/13)
Sales Ending Tomorrow, Wednesday, June 24th
BDSM: Big Drunk Satanic Massacre ($13.99 from $19.99 until 6/24)
Bibi & Tina – Adventures with Horses ($20.99 from $29.99 until 6/24)
Bibi & Tina at the Horse Farm ($20.99 from $29.99 until 6/24)
Bibi Blocksberg – Broom Race 3 ($20.99 from $29.99 until 6/24)
Bot Vice ($4.99 from $9.99 until 6/24)
Carnage: Battle Arena ($10.49 from $14.99 until 6/24)
Corridor Z ($3.99 from $7.99 until 6/24)
Crazy Zen Mini Golf ($1.49 from $4.99 until 6/24)
Fred3ric ($4.99 from $9.99 until 6/24)
Gem Smashers ($6.99 from $9.99 until 6/24)
Go All Out! ($6.49 from $12.99 until 6/24)
Hexa Maze ($13.99 from $19.99 until 6/24)
Kuukiyomi: Consider It! ($3.74 from $4.99 until 6/24)
Mad Bullets ($4.99 from $9.99 until 6/24)
Monster Dynamite ($13.99 from $19.99 until 6/24)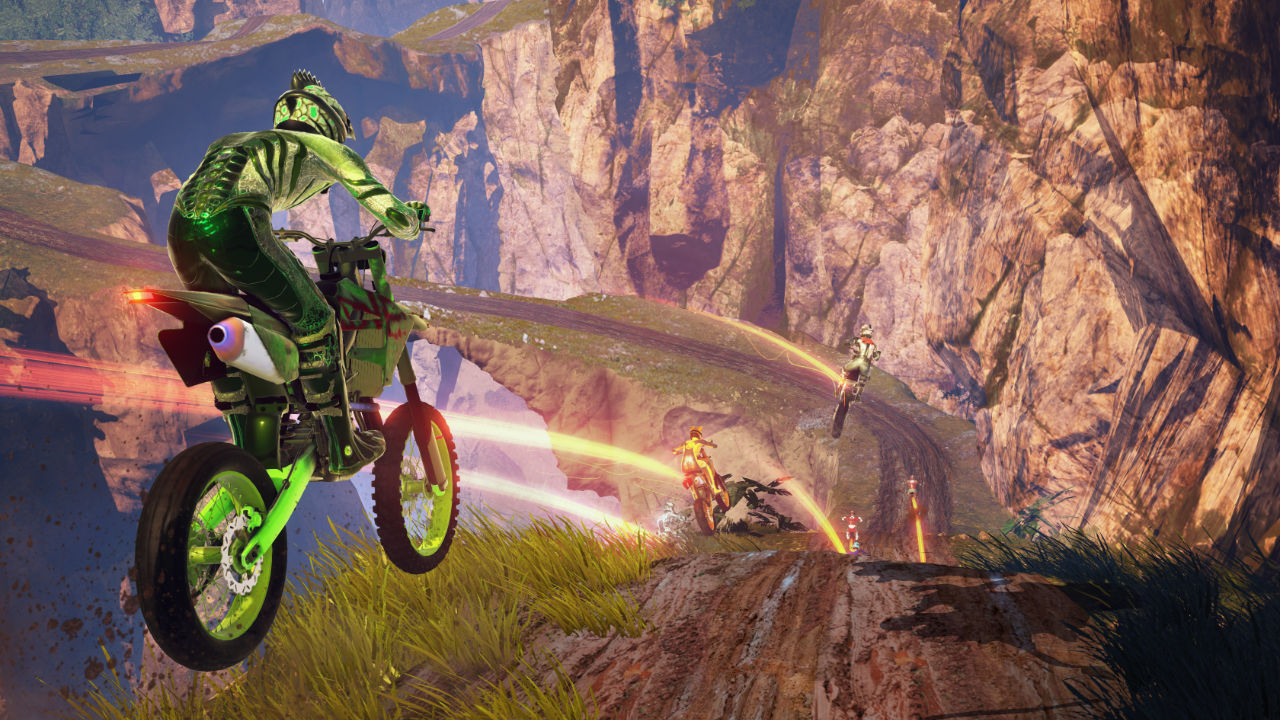 Moto Racer 4 ($4.99 from $14.99 until 6/24)
Nyan Cat: Lost in Space ($4.99 from $9.99 until 6/24)
Panda Hero ($20.99 from $29.99 until 6/24)
Paper Train ($4.99 from $9.99 until 6/24)
Pixel Art Bundle Vol.1 ($5.69 from $37.99 until 6/24)
Red Siren: Space Defense ($4.99 from $9.99 until 6/24)
Santa Tracker ($0.49 from $2.99 until 6/24)
Smash Rush ($4.99 from $9.99 until 6/24)
Space Ribbon ($0.49 from $4.99 until 6/24)
Spider Solitaire Black ($3.75 from $5.00 until 6/24)
Super Star Path ($2.49 from $4.99 until 6/24)
Toki ($2.99 from $14.99 until 6/24)
Ultimate Runner ($13.99 from $19.99 until 6/24)
Wanderlust Travel Stories ($7.49 from $14.99 until 6/24)
Yesterday Origins ($2.99 from $14.99 until 6/24)
That's all for today, friends. We'll be back tomorrow with more news, more sales, more new releases, and some reviews of the Darius Cozmic Collections. Yikes, there sure is a lot of good stuff to spend money on these days. Best of luck navigating it all with your wallet intact. I hope you all have an excellent Tuesday, and as always, thanks for reading!
Source: https://toucharcade.com/2020/06/23/switcharcade-round-up-burnout-paradise-remastered-review-duke-nukem-3d-and-todays-other-new-releases-the-latest-sales-and-more/