Hello gentle readers, and welcome to the SwitchArcade Round-Up for July 7th, 2020. Today is Tanabata, which means good ol' Orihime and Hikoboshi get their once-a-year chance to meet. Provided it doesn't rain, anyway. The skies are looking a little gray right now, but I'm pulling for those wacky kids. In today's article, we've got a full review of Atlus's Catherine: Full Body. We've also got summaries of both of today's new releases, and a list of incoming and outgoing sales as a chaser. Let's get into it!
Reviews
Catherine: Full Body ($49.99)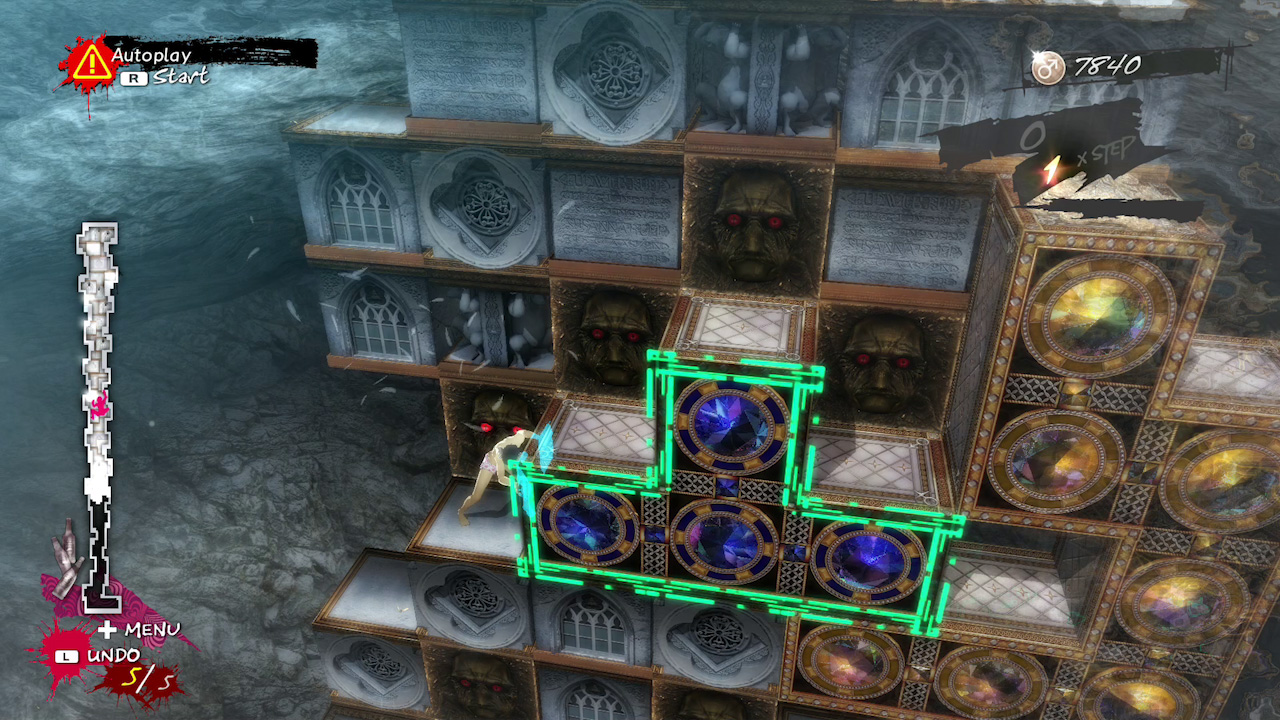 The original Catherine released back in 2011, which may as well be a million years ago from the standpoint of both the games industry and culture in general. It was Atlus's first foray into HD development, and rather than going the expected route of being an RPG, it was instead a puzzle game with visual novel elements. Its story was particularly noteworthy. While Atlus wasn't exactly well-known for wading around in the child-friendly end of the game industry's pool, Catherine was aimed exclusively at a more mature audience.
At the time, Japanese culture was obsessed with the idea of the 'herbivore man', the new generation of young men who were supposedly disinterested in sex or lacking the confidence to pursue such relations. Catherine has a lot to say about that topic, in both subtle and blunt ways. It also hits on a variety of other topics connected to adult relationships. Things like commitment, fidelity, gender dynamics, and more. Of course, this is an Atlus game, so you should expect some supernatural shenanigans to pop up before long. In 2011, it was a bold story that pushed into some territory that console games rarely ventured into. Its main character, the 31-year-old Vincent, was someone that a lot of gamers could relate to in some form or another, and the supporting cast had a number of memorable faces in it.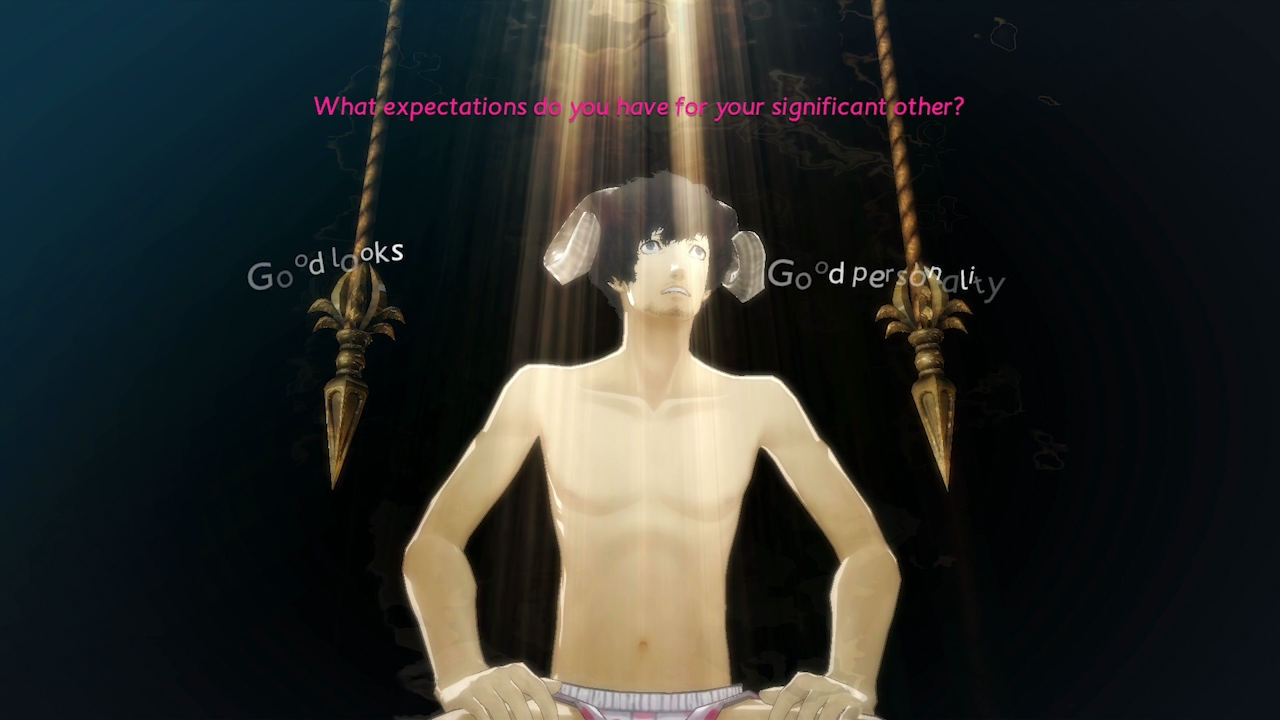 In 2020, some aspects of the story have aged a bit. Between the changes made in this Full Body remake on the development side and in localization, some of that has been smoothed out. A few things still don't land as well as you'd hope. But at the core of the story there is still a very real and timeless tale here about what it means to be an adult, with all of the good and bad that implies. The original story of Vincent being torn between his longtime girlfriend Katherine, who is pushing him to make a proper commitment, and the exciting temptress Catherine, who just seems to want to have some no-strings fun ('seems' being the operative word here), is a classic set-up for relationship drama. Full Body throws an additional spanner into the works in the form of Rin, an amnesiac cutie whose secrets will eventually draw Vincent into a whole new world of issues to work through. The story is still engaging and thought-provoking in spite of its flaws, but be prepared for a lack of delicacy on a few topics.
Fortunately, Catherine's gameplay is less vulnerable to the ravages of time. The time you spend with Vincent sees each day end with a puzzle stage set in a world of nightmares where you have to climb a tower of blocks. Depending on the difficulty level you choose, there may or may not be some pressure applied in the form of the blocks starting to collapse from the bottom as time passes. You need to push and pull blocks in order to climb to the top of each tower, grabbing treasure along the way and trying to avoid falling to your doom. It sounds simple but it quickly becomes devilishly hard, putting even puzzle veterans through their paces by the end. This version of the game has a number of options that help to mitigate that difficulty, all the way up to letting the game basically play itself so that you can simply enjoy the story. You can also make it harder, of course.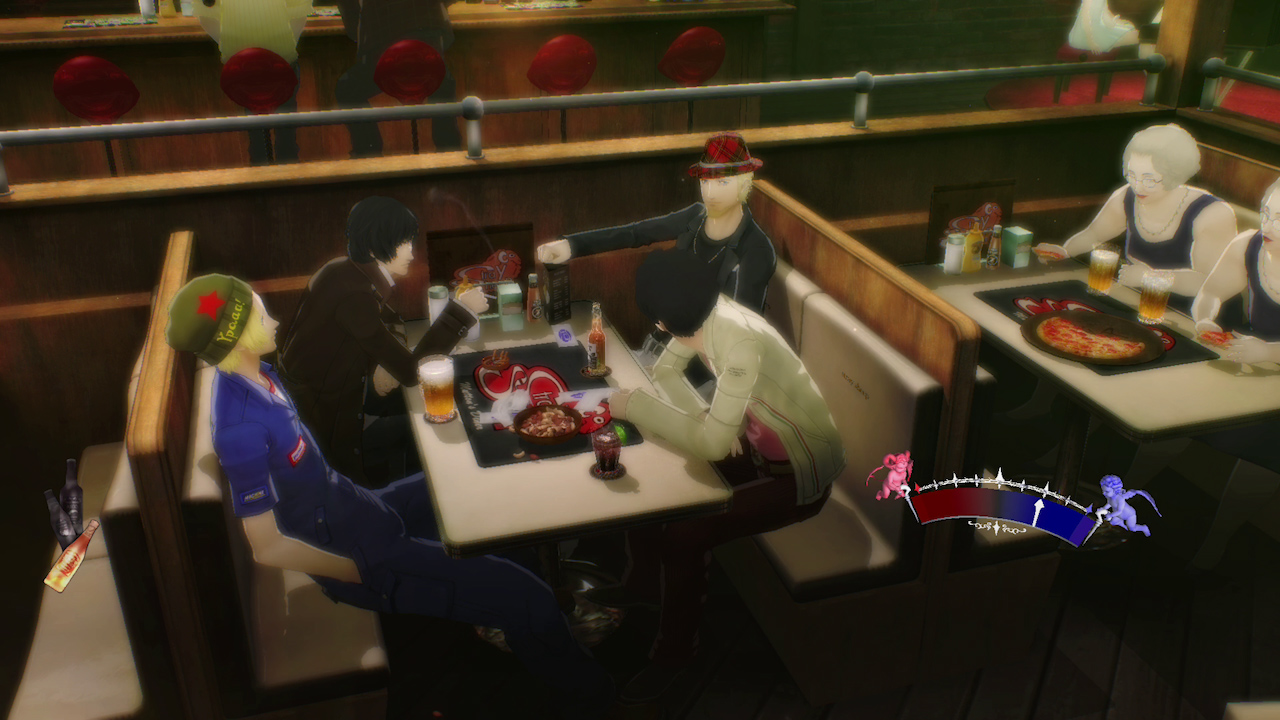 Outside of the nightmares, you'll be spending most of your time in the bar. There are people to talk to, drinks to get to the bottom of, and a few other points of interest to play with. You'll sometimes get text mails that you can choose to reply to or ignore, and you can even choose the phrases you want to reply with. Sometimes you'll get a call. There's the occasional risque picture that you may want to head to the bathroom to check out. The things you do and the choices you make will lead Vincent towards one of the three people he's caught in the middle of, and ultimately one of thirteen different endings. Add in some multiplayer modes and extras and you've got a game with plenty of replay value beyond the ten or so hours it takes for a single playthrough.
Catherine: Full Body is a full-on remake built in the Persona 5 engine, and it runs perfectly well on the Switch. Feel like Atlus could do something more with that, but that's another subject. It actually makes a great handheld experience, as you can pick up your game and spend a bit of time in Vincent's troubled shoes whenever you have a bit of free time. You even get all of the add-on DLC for the game included here right from the hop, such as the new playable guest character, Persona 5's Joker. While its mature themes and puzzle-focused gameplay won't appeal to everyone, Catherine: Full Body is a solid example of a narrative-heavy game with challenging and entertaining gameplay. There's really nothing else like it on the Switch, and it's well-worth experiencing.
SwitchArcade Score: 4/5
New Releases
Catherine: Full Body ($49.99)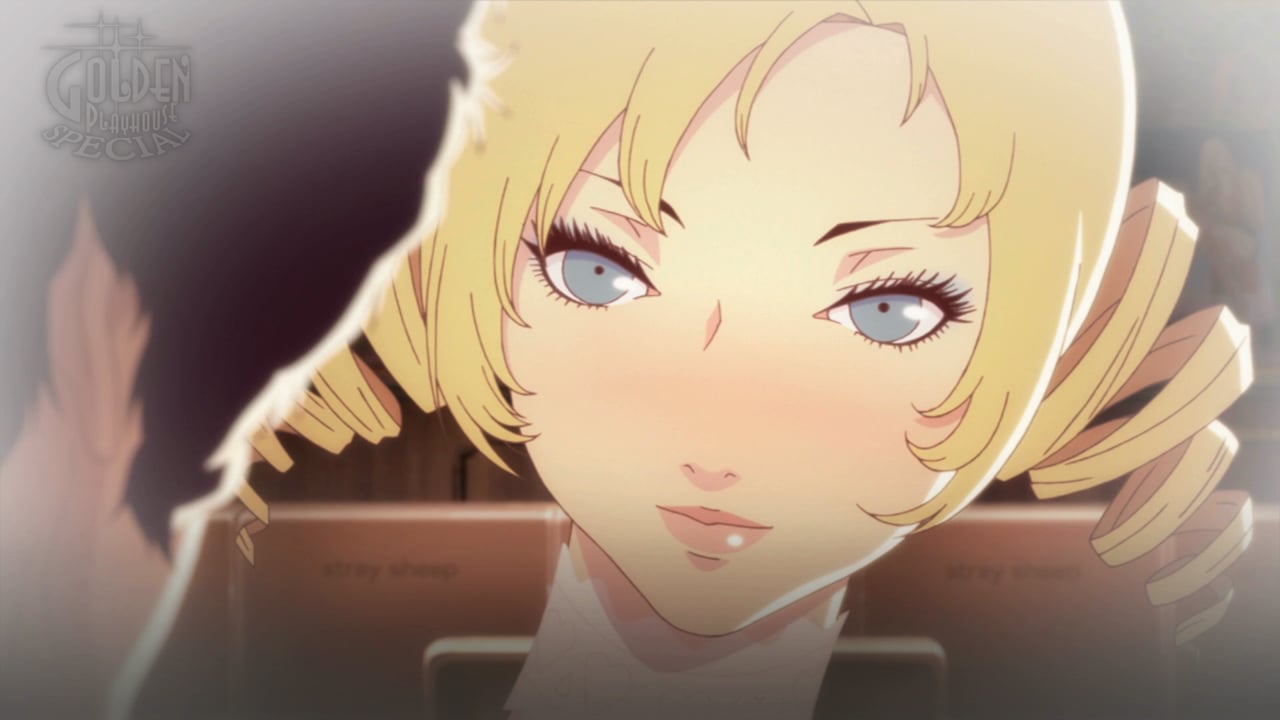 SwitchArcade Highlight!
If you've ever wanted to experience an Atlus story without committing 50-100 hours to an Atlus RPG, Catherine may be just what you're looking for. It follows the story of an idiot named Vincent who finds himself torn between three different partners: his reliable girlfriend Katherine, the exciting and slightly mysterious Catherine, and the extremely mysterious Rin, who was the big new addition to this Full Body remake of the game. The choices you make will determine Vincent's ultimate fate, with 13 different endings waiting for you. But this isn't a pure visual novel or anything. Between the story segments, you'll be playing through some really intense block-based puzzle stages. This Switch port is very well-done and includes a bunch of content that was available as add-ons in previous ports.
Superliminal ($20.00)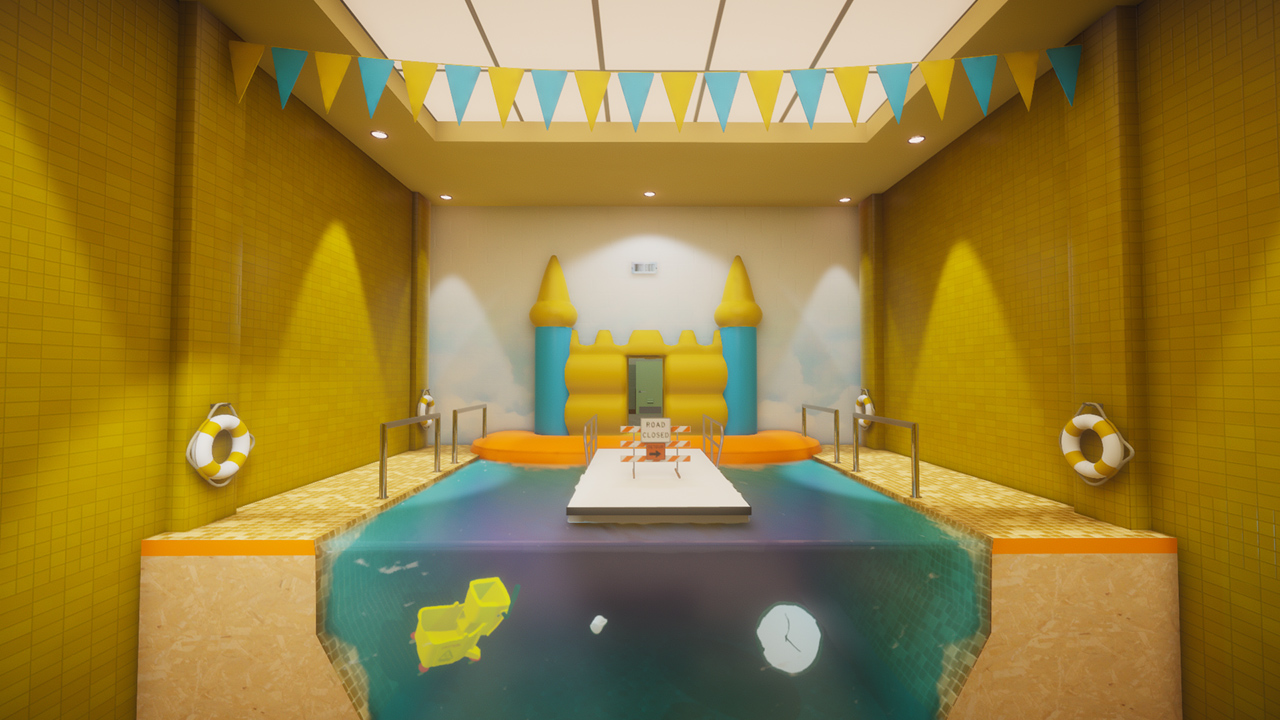 This is a first-person puzzle adventure that uses perspective as the main trick for most of its challenges. By the looks of its reviews on other platforms, it seems to be a pretty decent game whose main faults are found in its lackluster story and uneven puzzle designs. The whole thing is meant to be taking place in your dreams, so you can probably look forward to all kinds of things messing with your head. I haven't had a chance to play this one yet, so I can't really say too much about it beyond the premise and the general reception of the game in its other releases.
Sales
(North American eShop, US Prices)
A solid list of sales today for a Tuesday, even if many of them feel like they're practically on a perpetual discount. Notables include Sparklite, an enjoyable little roguelite, and the rather unusual Save Koch, which is at its lowest price yet. The outbox is similarly full of familiar faces, but I'll say what I always say: have a look and make sure there isn't anything you want in there in the here and now.
Select New Games on Sale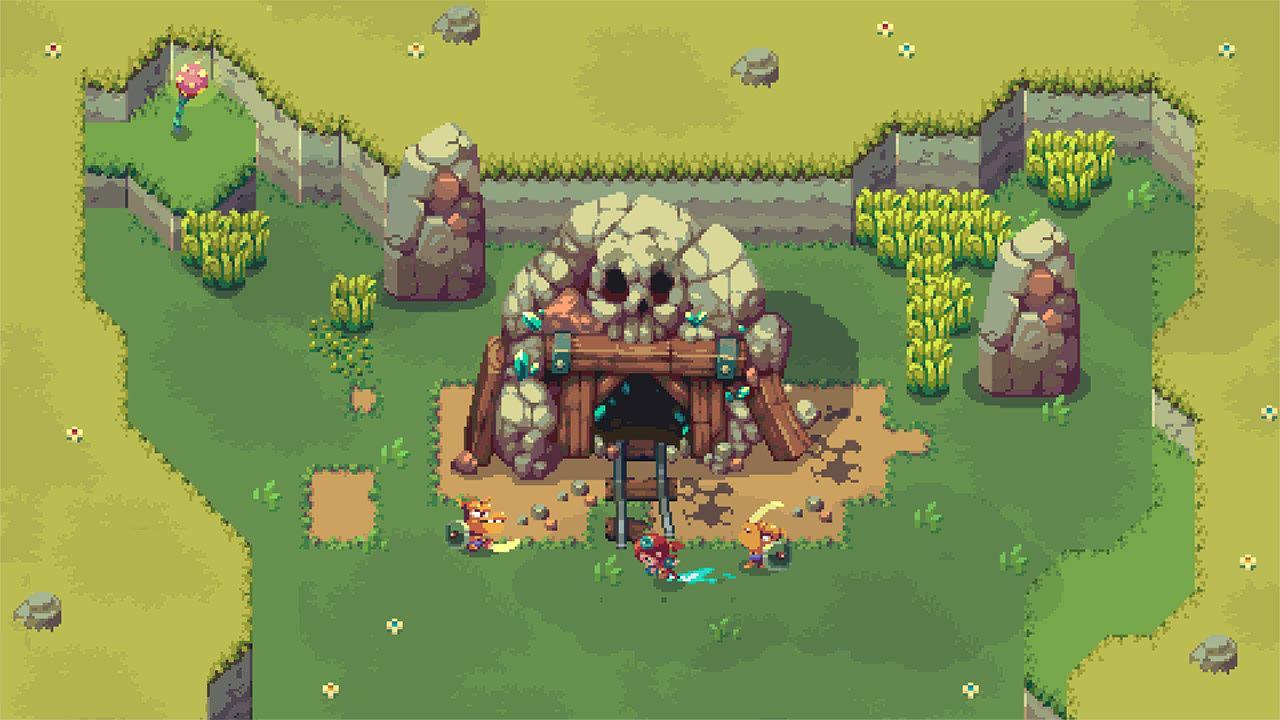 Sparklite ($14.99 from $24.99 until 7/19)
Nine Parchments ($5.99 from $19.99 until 7/20)
Werewolf Pinball ($1.49 from $2.99 until 7/26)
Candle: The Power of Flame ($4.99 from $19.99 until 7/19)
Mummy Pinball ($1.49 from $2.99 until 7/26)
Halloween Pinball ($1.49 from $2.99 until 7/26)
Trine Enchanted ($4.49 from $14.99 until 7/20)
Trine 2: Complete Story ($5.09 from $14.99 until 7/20)
Trine 3: Artifacts of Power ($5.99 from $19.99 until 7/20)
Crimson Keep ($3.99 from $19.99 until 7/19)
HoPiKo ($1.99 from $9.99 until 7/19)
Mimic Hunter ($0.99 from $4.99 until 7/26)
Aragami: Shadow ($14.99 from $29.99 until 7/19)
Pirates Pinball ($1.49 from $2.99 until 7/26)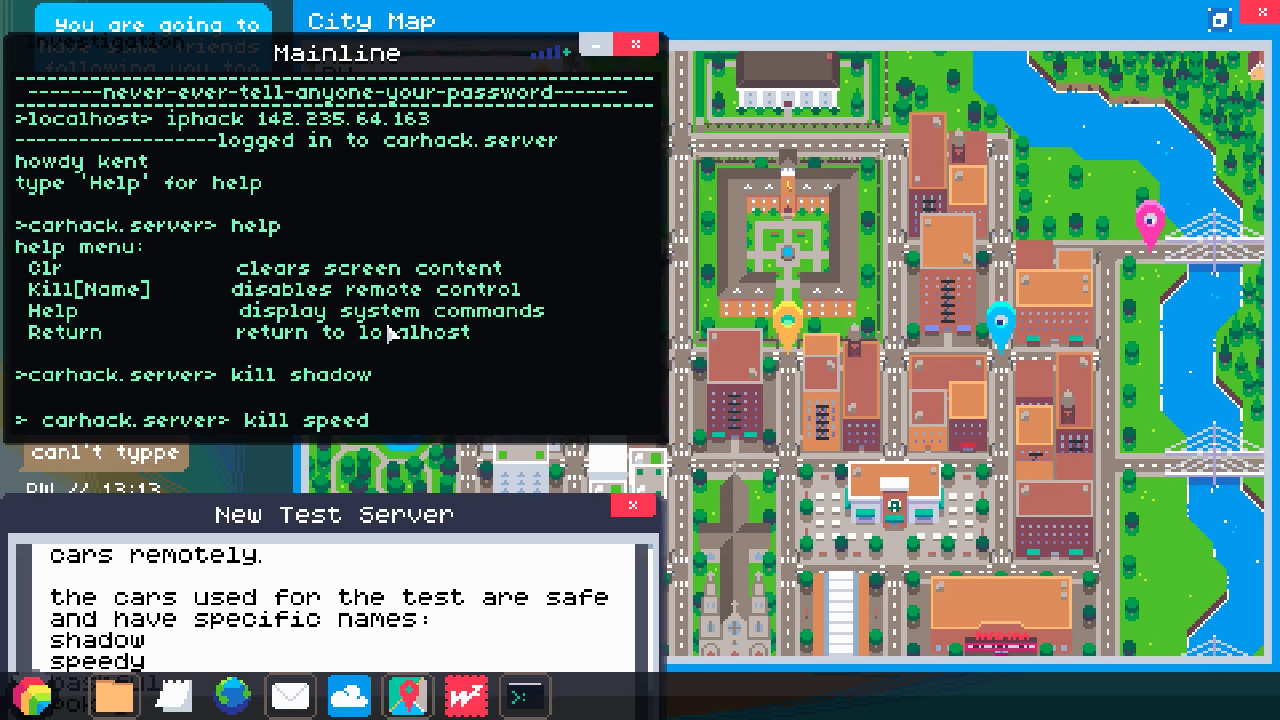 Mainlining ($4.49 from $14.99 until 7/19)
Deadly Fighter 2 ($0.39 from $3.99 until 7/27)
Boreal Blade ($3.99 from $19.99 until 7/20)
Stranded Sails ($14.99 from $24.99 until 7/19)
Save Koch ($9.00 from $20.00 until 7/20)
Solitaire Deluxe Bundle ($4.49 from $14.99 until 7/27)
Binaries ($1.29 from $12.99 until 7/27)
Queen's Quest 2 ($1.49 from $14.99 until 7/27)
The Secret Order ($5.99 from $14.99 until 7/27)
Ghost Files ($5.99 from $14.99 until 7/27)
Sales Ending Tomorrow, Wednesday, July 8th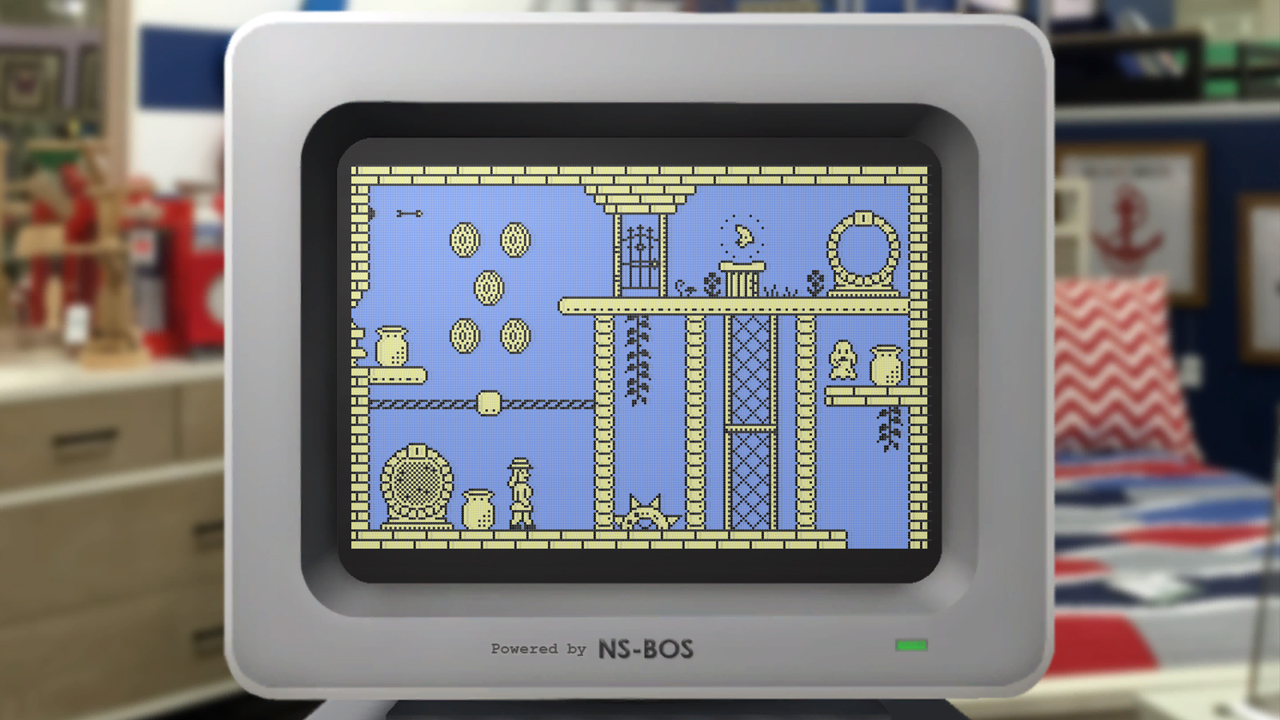 Adventures of Elena Temple ($0.99 from $3.99 7/8)
ATV Drift & Tricks ($6.99 from $29.99 until 7/8)
Blacksad: Under the Skin ($19.99 from $49.99 until 7/8)
Blood and Guts Bundle ($6.74 from $44.99 until 7/8)
Cake Laboratory ($1.49 from $2.99 until 7/8)
Cattails ($7.49 from $14.99 until 7/8)
Defunct ($0.24 from $14.99 until 7/8)
Demon's Tilt ($13.99 from $19.99 until 7/8)
Doggie Ninja Burning Strikers ($5.00 from $8.00 until 7/8)
Doggie Ninja Golden Mission ($1.00 from $8.00 until 7/8)
DragonFangZ ($12.49 from $24.99 until 7/8)
Figment ($5.99 from $19.99 until 7/8)
Gear.Club Unlimited ($4.99 from $14.99 until 7/8)
Gear.Club Unlimited 2 ($11.99 from $59.99 until 7/8)
Green Game: TimeSwapper ($0.29 from $2.99 until 7/8)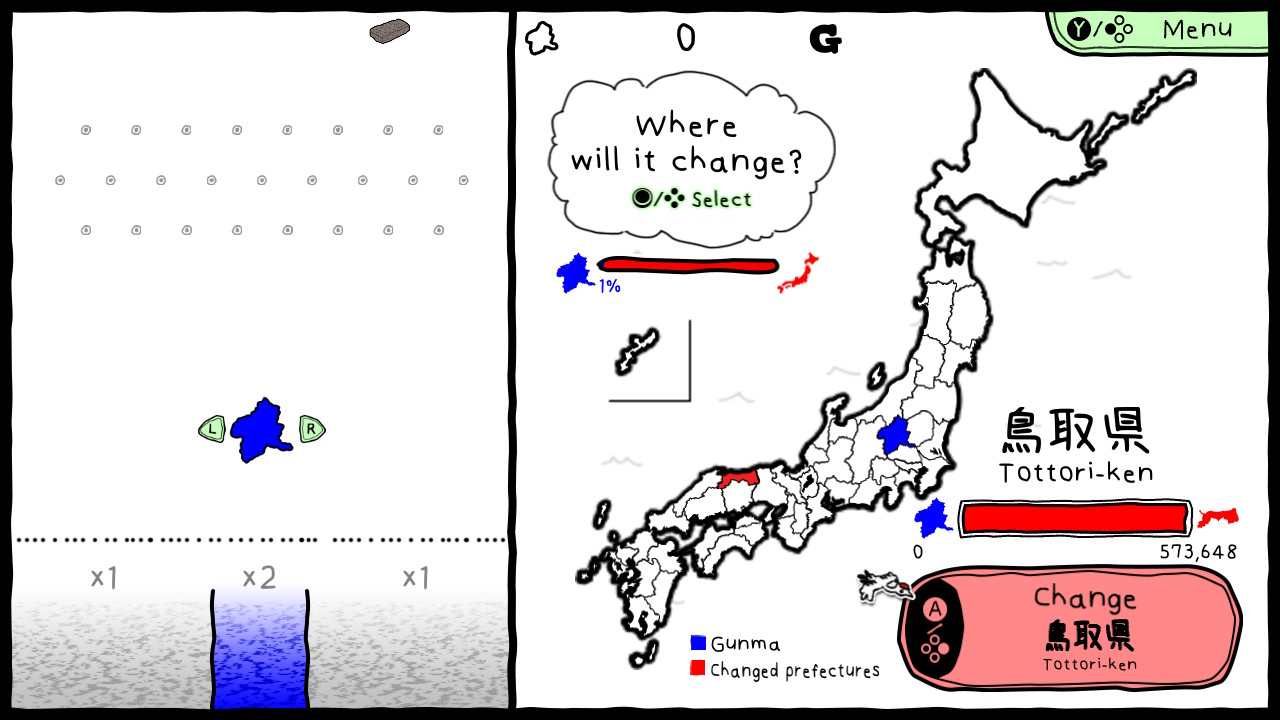 Gunma's Ambition ($6.99 from $9.99 until 7/8)
Kuukiyomi 2 ($3.74 from $4.99 until 7/8)
Midnight Evil ($0.99 from $9.99 until 7/8)
Monument Builders Rushmore ($0.99 from $6.99 until 7/8)
New Star Manager ($9.99 from $19.99 until 7/8)
Nidhogg 2 ($5.99 from $14.99 until 7/8)
Offroad Racing – BxAxM ($14.99 from $19.99 until 7/8)
Paper Wars: Cannon Fodder ($0.99 from $9.99 until 7/8)
Red Game w/out a Great Name ($0.29 from $2.99 until 7/8)
Rollin' Eggz ($1.49 from $2.99 until 7/8)
She Sees Red ($5.99 from $9.99 until 7/8)
Skelly Selest & Straimium Immortaly ($5.99 from $19.99 until 7/8)
Sunless Sea: Zubmariner ($14.99 from $19.99 until 7/8)
Super Chariot ($1.49 from $14.99 until 7/8)
Toridama: Brave Challenge ($3.75 from $5.00 until 7/8)
Towaga: Among Shadows ($13.49 from $14.99 until 7/8)
Tower of Time ($19.99 from $24.99 until 7/8)
Zombie Scrapper ($1.49 from $2.99 until 7/8)
That's all for today, friends. We'll be back tomorrow with summaries of a handful of new releases, along with whatever news and new sales come up in the interim. I hope you all have a terrific Tuesday, and as always, thanks for reading!
Source: https://toucharcade.com/2020/07/07/switcharcade-round-up-catherine-full-body-review-todays-new-releases-and-the-latest-sales-featuring-sparklite-and-more/