Hello gentle readers, and welcome to the SwitchArcade Round-Up for August 20th, 2020. In today's article, it's all about those new releases. There are a dozen new games to check out, each one vying for a little slice of your wallet. But wait! There are also sales. A nefarious trap, no doubt. How many of us will it catch? Most, if not all. But we will live to fight another day! LET US HIE ONWARD, STALWART CHUMS!
New Releases
Chinese Parents ($12.99)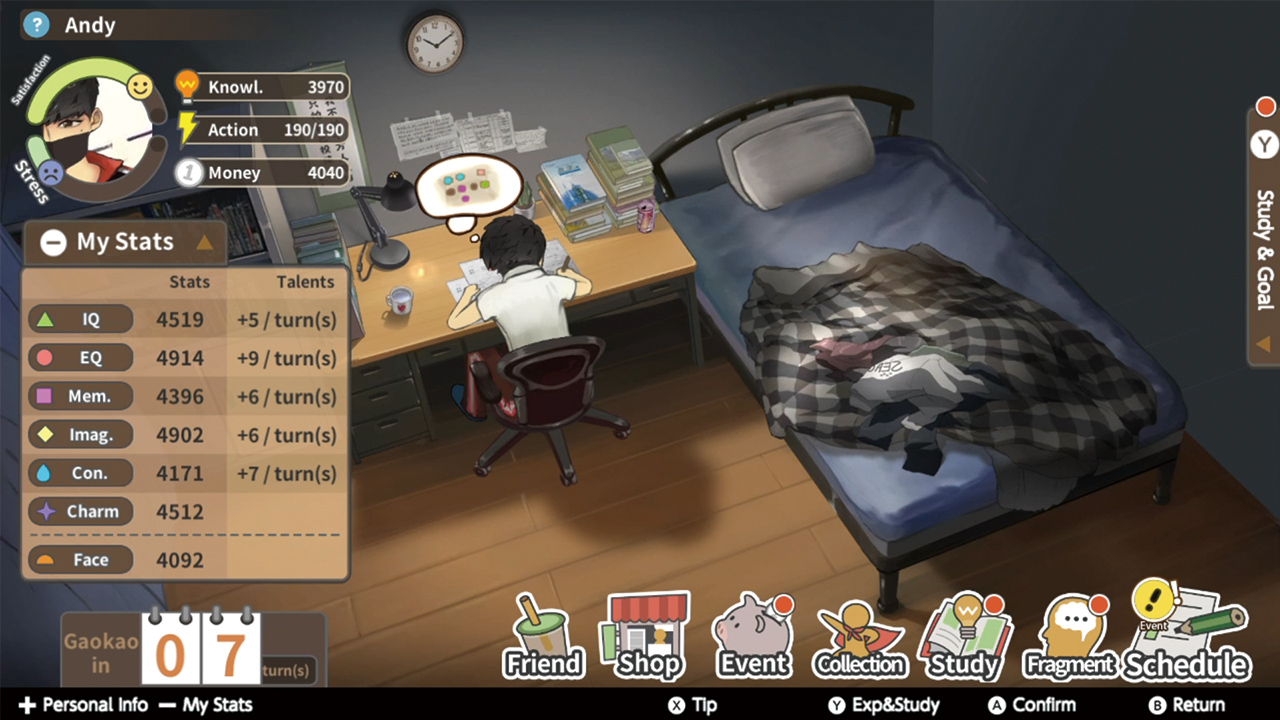 SwitchArcade Highlight!
This is a life sim where you oversee the growth of a Chinese child from their birth to taking the University entrance exams. It's a delicate balancing act, trying to avoid over-stressing your child while also making sure they're doing enough to succeed in various endeavors. While a lot of Westerners probably won't be able to directly relate to the cultural context of it all, there are enough universal concerns here that the basic emotions should ring true. Make decisions as you will, but that exam is coming for you eventually. Then you take it, things wrap up, and the child becomes the parent. Maybe you'll do better this time? I got a lot out of this one. It's quite compelling.
Arcade Archives Lightning Fighters ($7.99)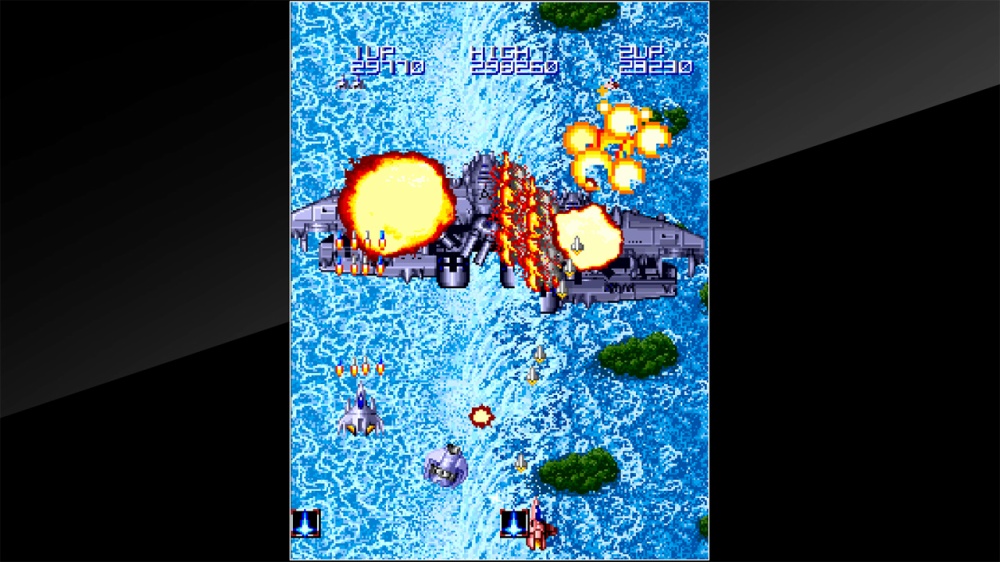 Also known as Trigon, Lightning Fighters is a 1990 vertical shoot-em-up from Konami that shares a lot in common with stuff like Raiden or Toaplan's shooters. It's another game that runs on Konami's TMNT-based hardware, giving me vain hope we may one day see the game its named for come to Switch. Uh, anyway. Lightning Fighters is a really cool game! And Hamster went above and beyond here, adding an option to make the hitbox smaller. Not sure if you need another shooter on your Switch, but if you do? This one isn't too bad at all. And its relative obscurity means you likely haven't played it before, to boot.
Retro Tanks ($5.99)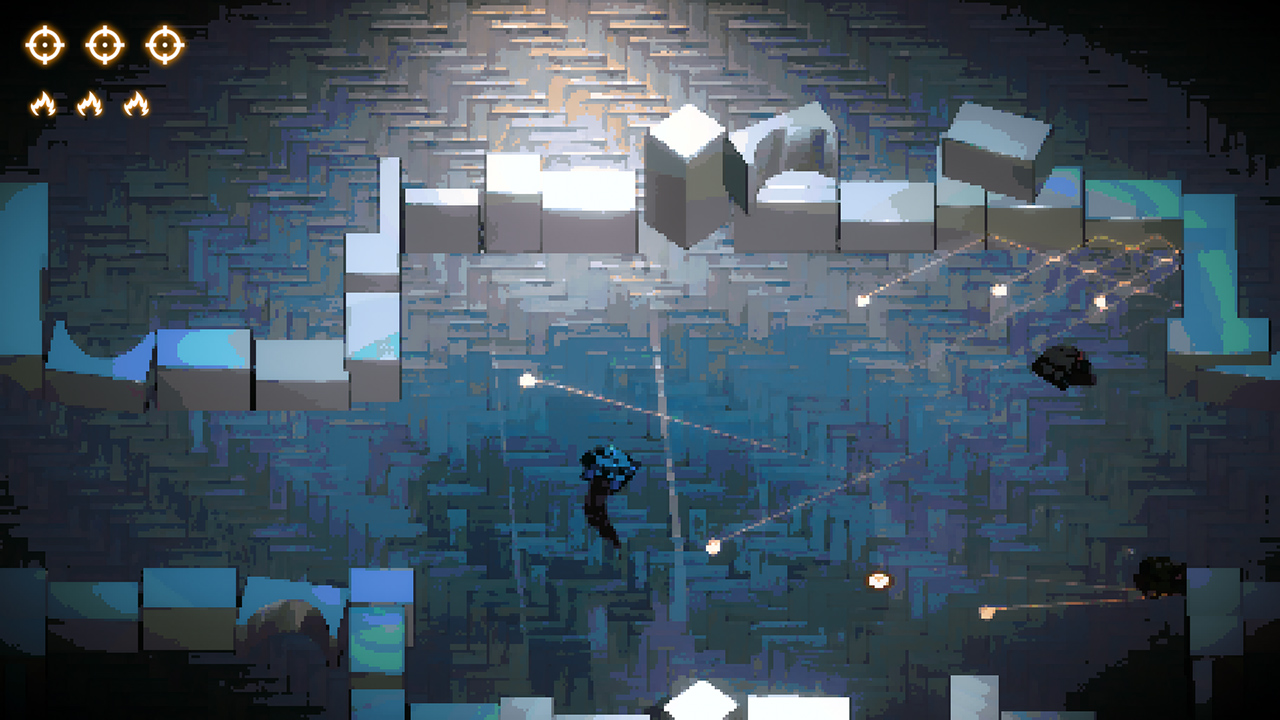 Oh boy, how retro are we talking here? Well, the good news is that it's not quite as retro as Combat. The levels have some scrolling to them. Other than that, yeah, it's pretty old-school. You just drive around and shoot at other tanks, bouncing shots off of walls as tanks tend to. Up to four players can join in on the fun via local multiplayer, and that's probably the way to go if you want to max out your enjoyment. There is a single-player campaign here for some solo shooting action, however. Looks pretty simple, but I guess that's what you get at this price range.
Bunny Adventure ($6.00)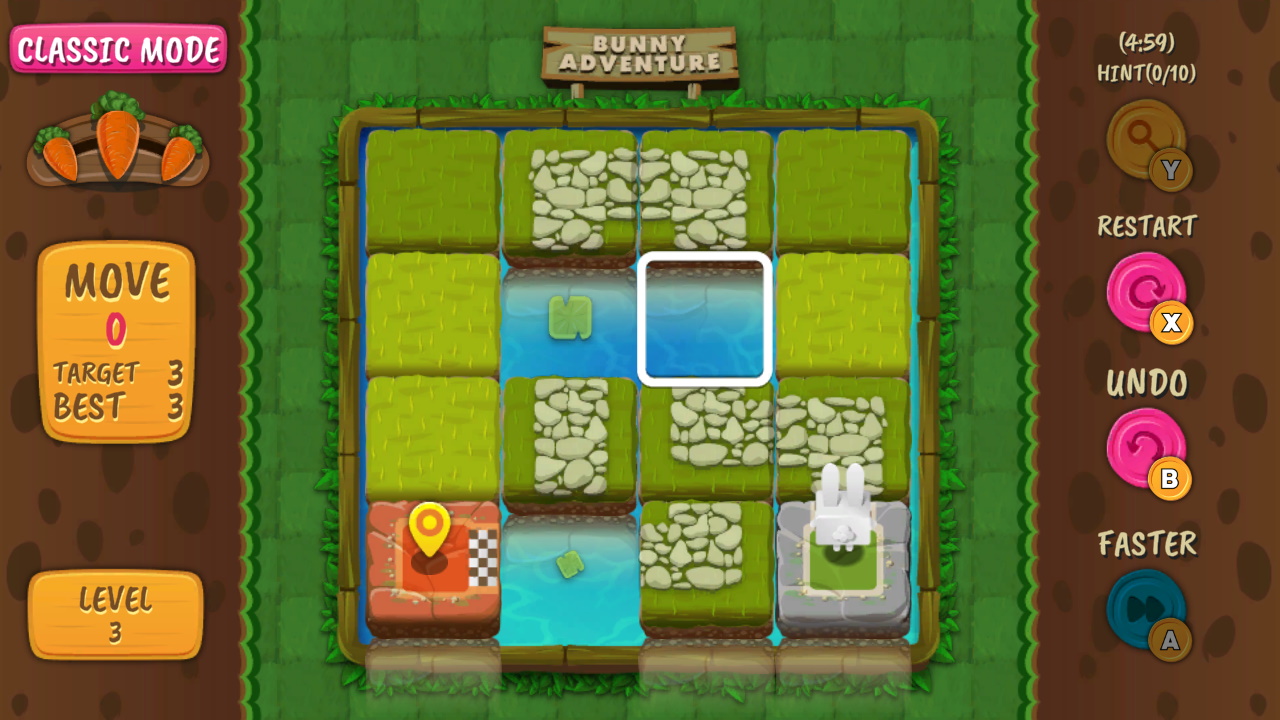 Quite the adventure our little bunny friend is on here. You have to slide the tiles to create a path for the bunny to reach the goal on each stage. Yeah, kind of a variation on those old toys where you had to put all the numbered tiles in a row. There are lots of levels here, so if this is the kind of thing you like, you'll get your six bucks' worth out of it. This is not the kind of thing I like, however, so I'll just be hopping along. Like a bunny, you see. These are the jokes, okay?
Peaky Blinders: Mastermind ($24.99)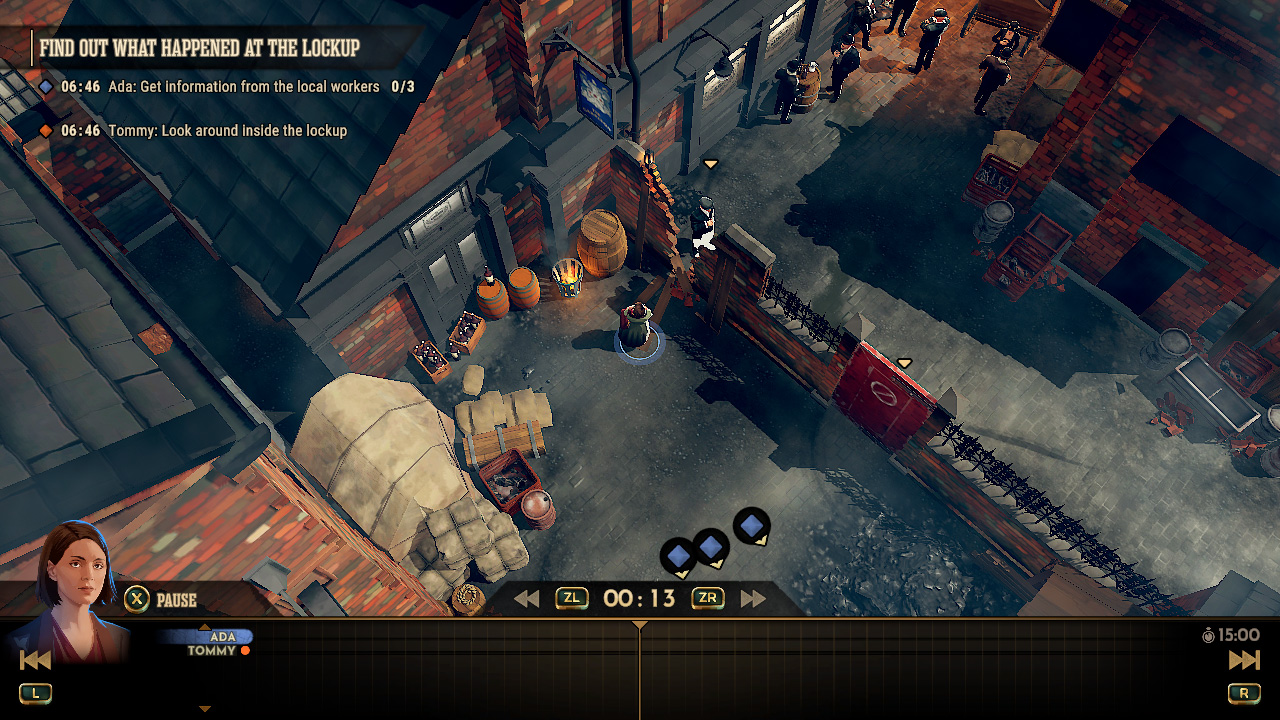 You know, this seems alright at first glance? It's based on a TV show or something, but the idea is that you're doing capers with the Shelby family gang and need to use your expert planning abilities to pull everything off without a snag. Each stage is a bit of a puzzle, with you having to figure out who has to go where and do what for everything to work out. To that end you can manipulate time and adjust your orders on the fly to try to work out the right moves. Kind of reminds me of Breach & Clear but with a bit more texture to it. It runs better on other platforms, but this one is portable. Decisions, decisions.
Digerati Presents: The Dungeon Crawl Vol. 1 ($52.49)
Another week, another ludicrously-priced Digerati bundle that will be near-perpetually discounted at a significant rate. This one includes Fall of Light: Darkest Edition, Reverse Crawl, Skelly Selest, and Unexplored: Unlocked Edition. While technically a modest savings over buying all of these games at their regular prices, the included titles can often be seen on sale for as much as 90% off. This bundle, too, will likely be on sale for a slashed price at least half of the time. That's when you should grab it, should you want it. I'm not super-keen on all of the included games, but usually the way the discounts work out on these bundles is that if you like even two of the games, you'll be saving money by buying the set.
Kids: Farm Coloring ($4.99)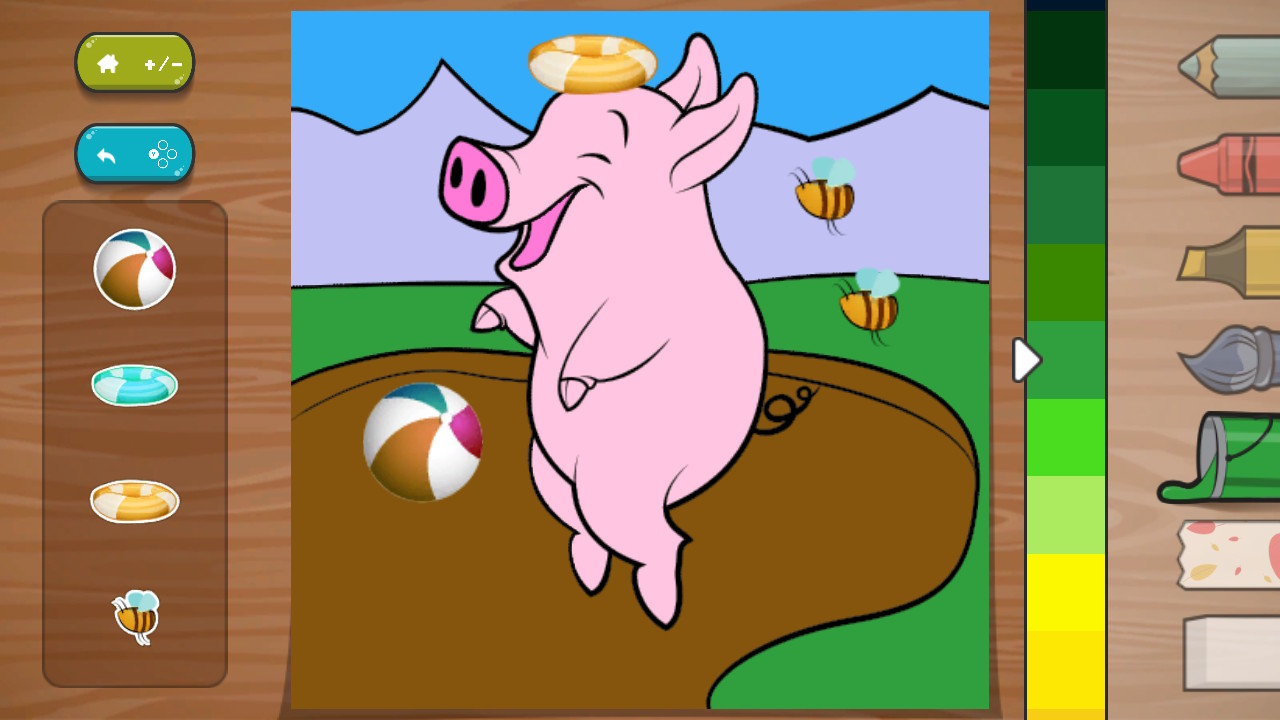 Step aside, Color a Dinosaur. There's a new coloring game sheriff in town, and its name is Kids: Farm Coloring. Uh, so yeah, this is a painting application aimed at the younger ones. It gives you a selection of several barnyard animals and allows you to color them as you see fit. You can also stick little decorations on and so forth. There's a blank sheet as well in case you want to try to make something from scratch. The advantage of this over a real coloring book is that it's reusable, but you won't be able to hang the results on your fridge. It's a tough call. At least it costs about as much as a coloring book for kids.
Kwaidan ~Azume Manor Story~ ($24.99)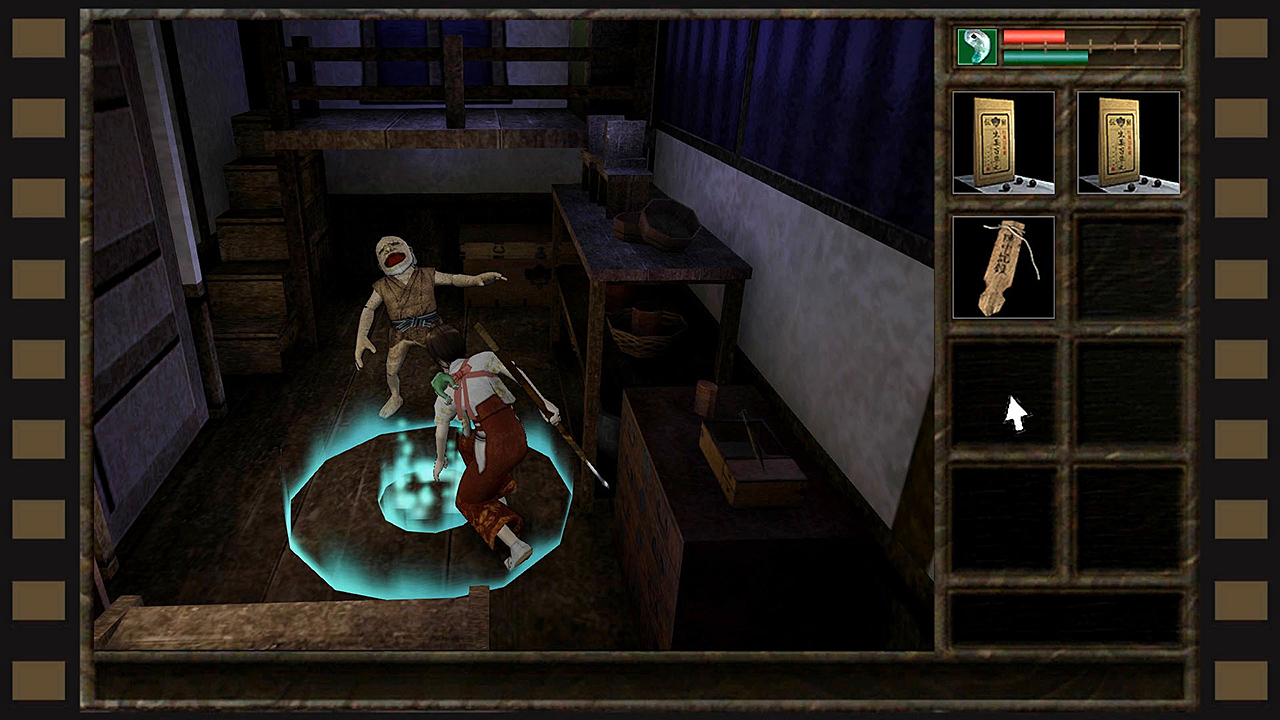 You remember how back in the day you'd pop into a used game shop and after sifting in the bins find some weird PlayStation 1 or PlayStation 2 games that you'd never heard of before? Kwaidan really has that feel. It looks so clunky, but in an adorable way. It's kind of a point-and-click adventure game, but also kind of a survival-horror thing. It's set in 1930s Japan, in a mysterious manor filled with puzzles and ghouls in equal measure. If you've got some love left in your heart for early B-tier Resident Evil wannabes, you may want to give this game a try. You might be pleasantly surprised.
Runestone Keeper ($9.99)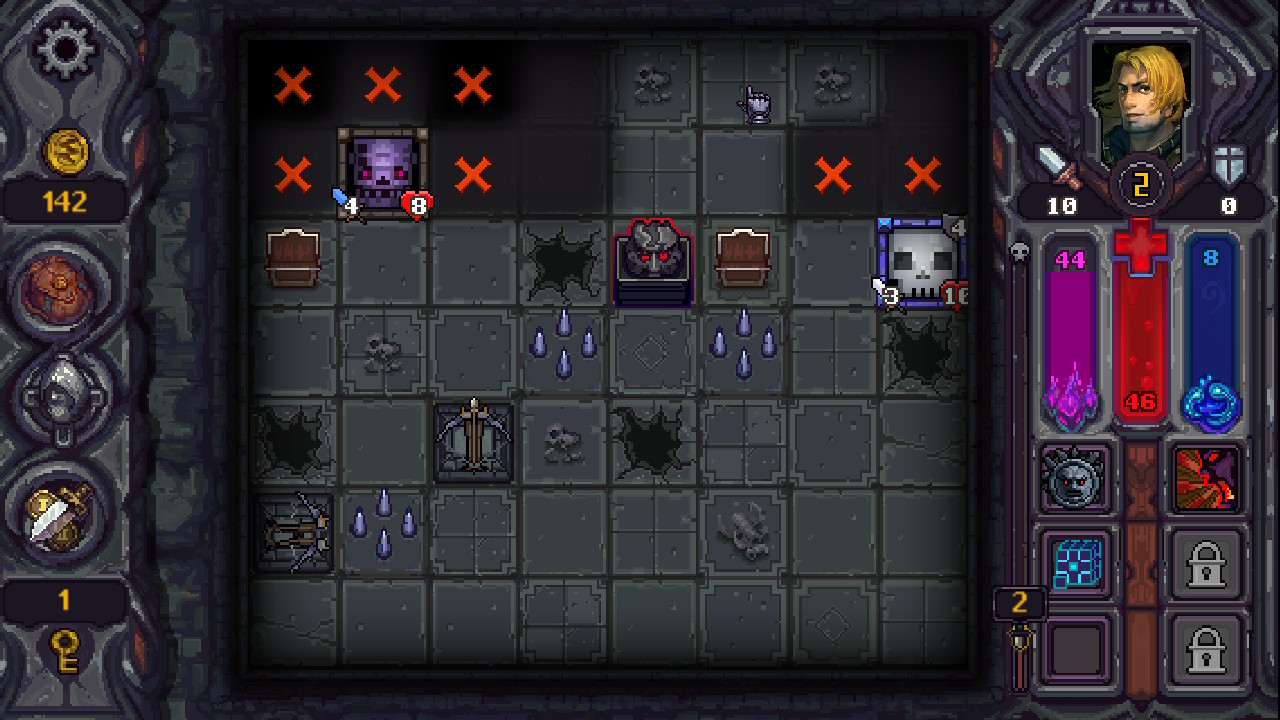 About a half-decade or so ago, Runestone Keeper brought its twist on the Dungelot formula to the iPad and, eventually, the iPhone. It has since been ported to a few other platforms, and the Switch is the latest shore it's disembarking onto. In case you don't know how this goes, it's a roguelite where you uncover tiles to try to find the exit on each floor. Tiles may have good or bad things to offer you; such is life in this world of ours. This version doesn't really make any substantial changes to the concept, but if you want something to kill a bit of time with now and then, you could do a lot worse.
Gleamlight ($19.99)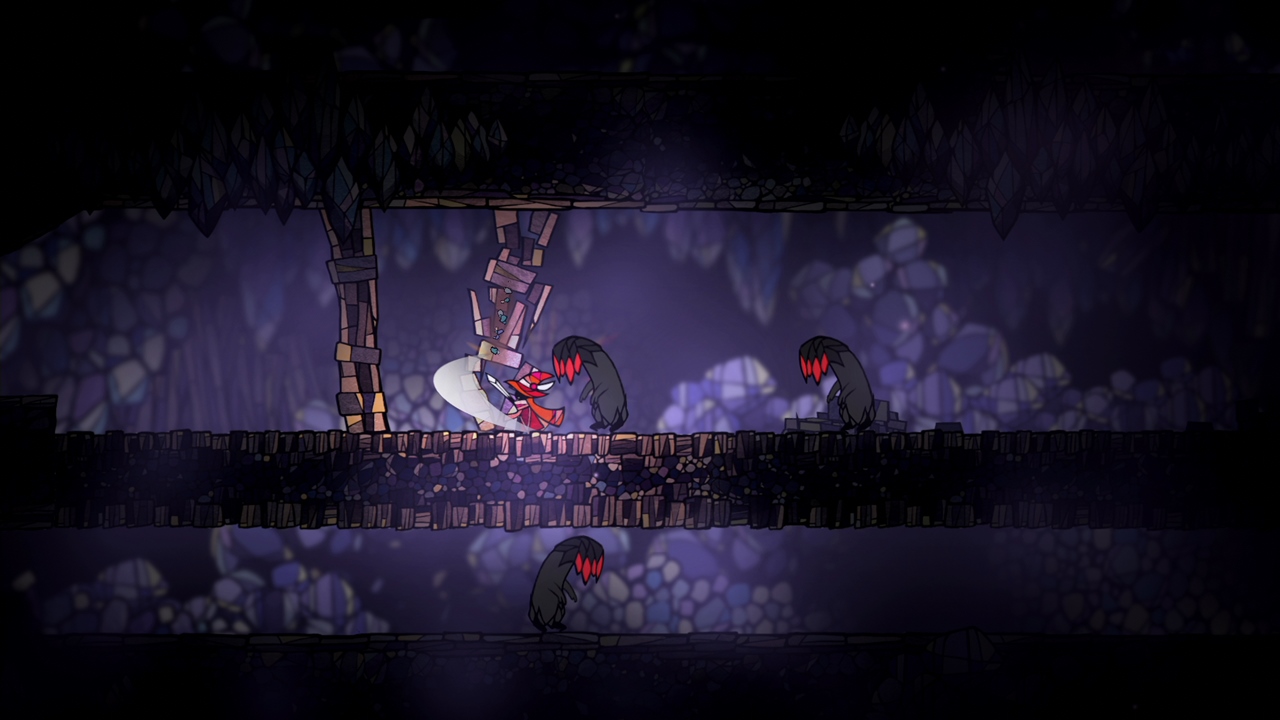 Uhh, is that Orko? It sure looks like Orko. Don't worry buddy, your secret is safe with me. This 2D action game takes you into a world of glass as you travel the land and try to piece together a very mysterious story. Anyway, you might remember this game from its five minutes of infamy when a bunch of people decided it was a Hollow Knight rip-off and freaked out. Well, I suppose it does have that vibe to it, but is that really a bad thing? I somewhat doubt it's going to dethrone the king, but only time will tell where exactly it falls on the quality spectrum.
Ellipsis ($4.99)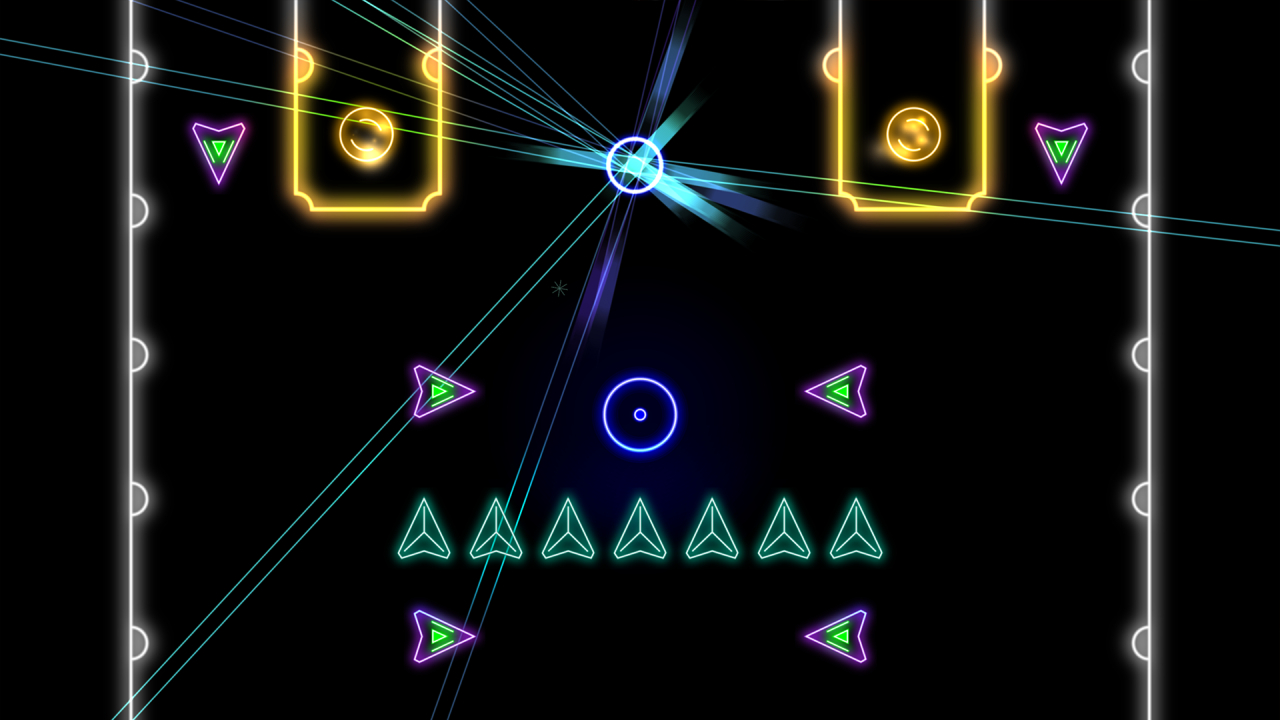 Fly through more than 120 stages in this striking top-down arcade-puzzler. Dodge enemies and weave through obstacles as you try to collect all of the goodies and clear each stage. It's a little on the plain side but I suppose I could see myself getting some fun out of it. For five dollars I don't honestly expect a lot out of a game. This one looks challenging and content-rich enough that I think it passes that relatively low bar.
Phoenotopia: Awakening ($19.99)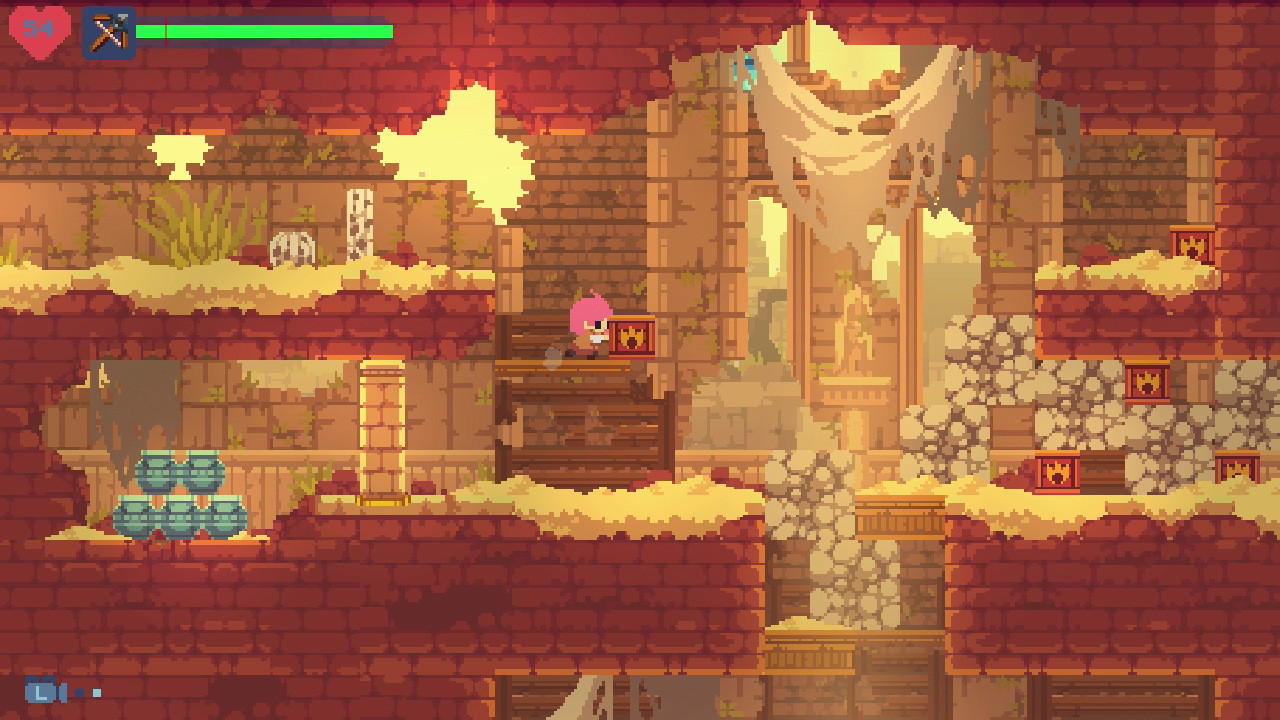 Yes, this is the same series that some of you will surely remember playing on Newgrounds back in the day. It's a Zelda II-inspired action-adventure, and like the game it draws inspiration from, I think some people will really like it and others will find it frustrating. This is a slower-paced Metroidvania than many may be used to, and it intentionally avoids a lot of the modern niceties of the genre. The puzzles are excellent and the action is tense. Worth a look if you're the patient sort.
Sales
(North American eShop, US Prices)
Okay, I may have oversold the sales for today. At least at the time of writing, anyway. I'm sure by the time this is posted there will be a few buckets full of other sales that I'll have to write up tomorrow. For now, we've got sales on the lovely kuso and LOVE, along with some slightly intriguing discounts for Gleaner Heights and Do Not Feed the Monkeys. The outbox has more obvious hits in it, so make sure you check it out as well.
Select New Games on Sale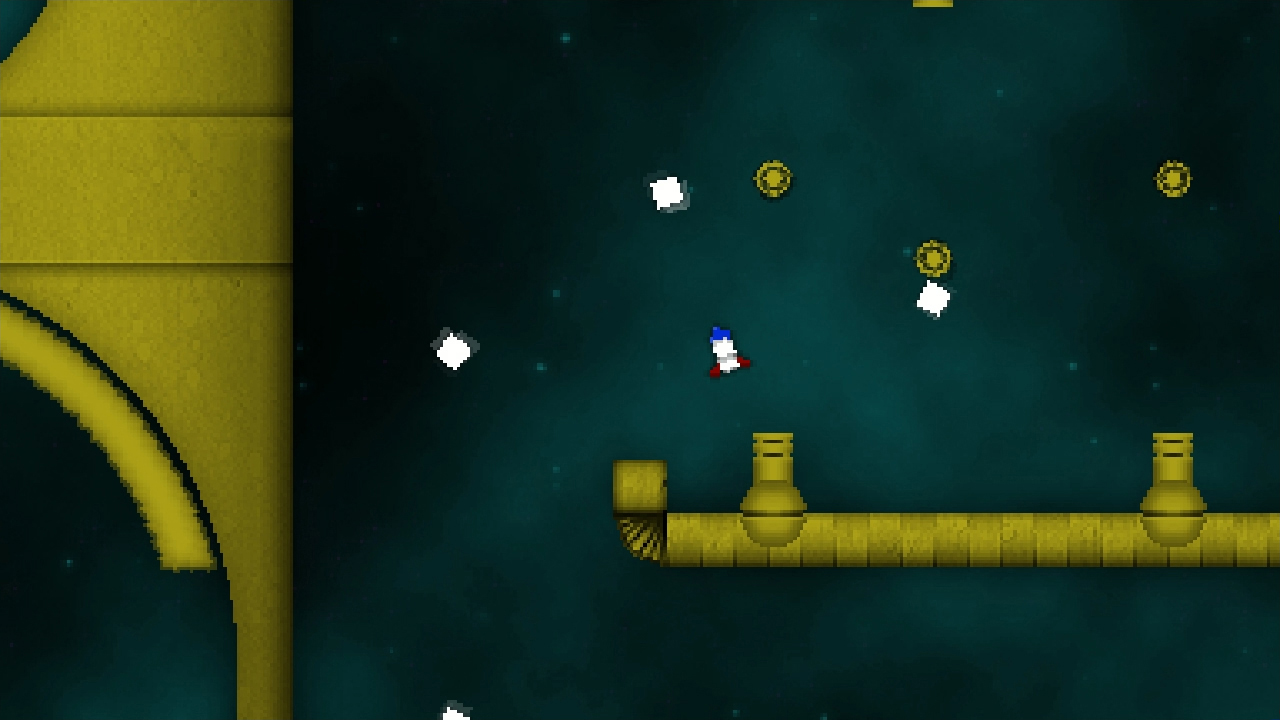 Pulstario ($0.25 from $0.99 until 8/26)
kuso ($1.99 from $4.99 until 8/26)
LOVE ($0.89 from $2.99 until 8/26)
Distrust ($7.19 from $11.99 until 8/28)
Beholder 2 ($7.49 from $14.99 until 8/28)
Do Not Feed the Monkeys ($9.09 from $12.99 until 8/28)
Mask of Mists ($11.99 from $14.99 until 9/2)
AeternoBlade II ($19.99 from $24.99 until 9/8)
Gleaner Heights ($6.99 from $9.99 until 8/26)
I am Ball ($3.49 from $4.99 until 8/26)
Skelattack ($9.99 from $19.99 until 9/2)
Sales Ending Tomorrow, Friday, August 21st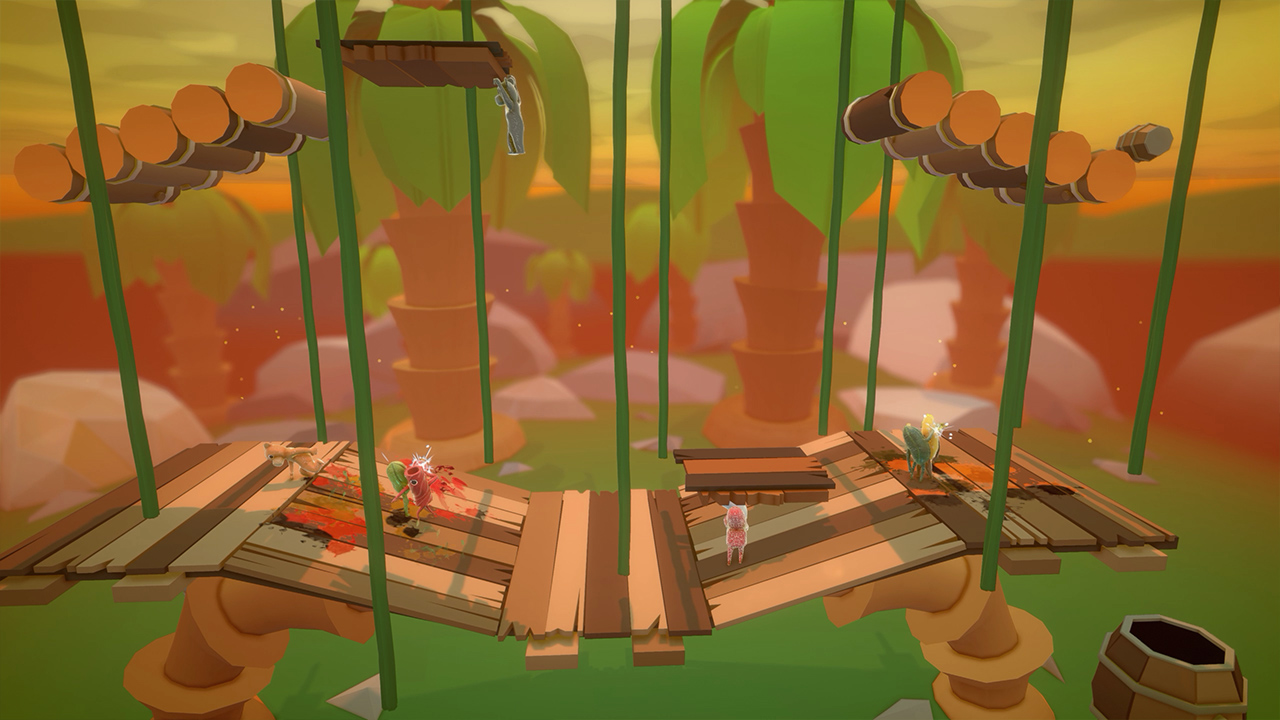 A Gummy's Life ($8.99 from $14.99 until 8/21)
Aggelos ($6.74 from $14.99 until 8/21)
Akihabara – Feel the Rhythm ($1.99 from $7.99 until 8/21)
Arcade Spirits ($16.99 from $19.99 until 8/21)
Battleship ($9.99 from $19.99 until 8/21)
Cat Quest ($2.59 from $12.99 until 8/21)
Cat Quest II ($10.49 from $14.99 until 8/21)
Clue ($14.99 from $29.99 until 8/21)
Fury Unleashed ($11.99 from $19.99 until 8/21)
Hexologic ($1.49 from $2.99 until 8/21)
Human: Fall Flat ($7.49 from $14.99 until 8/21)
Iconoclasts ($9.99 from $19.99 until 8/21)
Killer Queen Black ($13.99 from $19.99 until 8/21)
Metro 2033 Redux ($14.99 from $24.99 until 8/21)

Metro: Last Light Redux ($14.99 from $24.99 until 8/21)
Mitsurugi Kamui Hikae ($7.14 from $11.90 until 8/21)
Mutant Year Zero Deluxe ($26.99 from $44.99 until 8/21)
Robbotto ($2.49 from $9.99 until 8/21)
Rover Wars ($2.49 from $9.99 until 8/21)
Stay ($4.19 from $11.99 until 8/21)
Super Neptunia RPG ($15.99 from $39.99 until 8/21)
The Park ($5.99 from $9.99 until 8/21)
Trailer Thrashers ($2.49 from $9.99 until 8/21)
That's all for today, friends. It's my wife's birthday today, so I need to go and pick up her cake while I still can. Tomorrow will have a bunch of other new releases, and we'll check into those as usual. There will also be tons of new sales, I'm sure. I hope you all have a great Thursday, and as always, thanks for reading!
Source: https://toucharcade.com/2020/08/20/switcharcade-round-up-chinese-parents-peaky-blinders-phoenotopia-and-todays-other-new-releases-and-sales/