Hello gentle readers, and welcome to the SwitchArcade Round-Up for July 23rd, 2020. Today's article is, as usual for a Thursday, largely concerned with the latest releases to hit the eShop. And friends, there are a lot of them. On top of that, there a bunch of sales to dig into including some very uncommon discounts on select titles from Hamster's Arcade Archives series. There's a lot to get through, so let's commence with the action!
New Releases
Crysis Remastered ($29.99)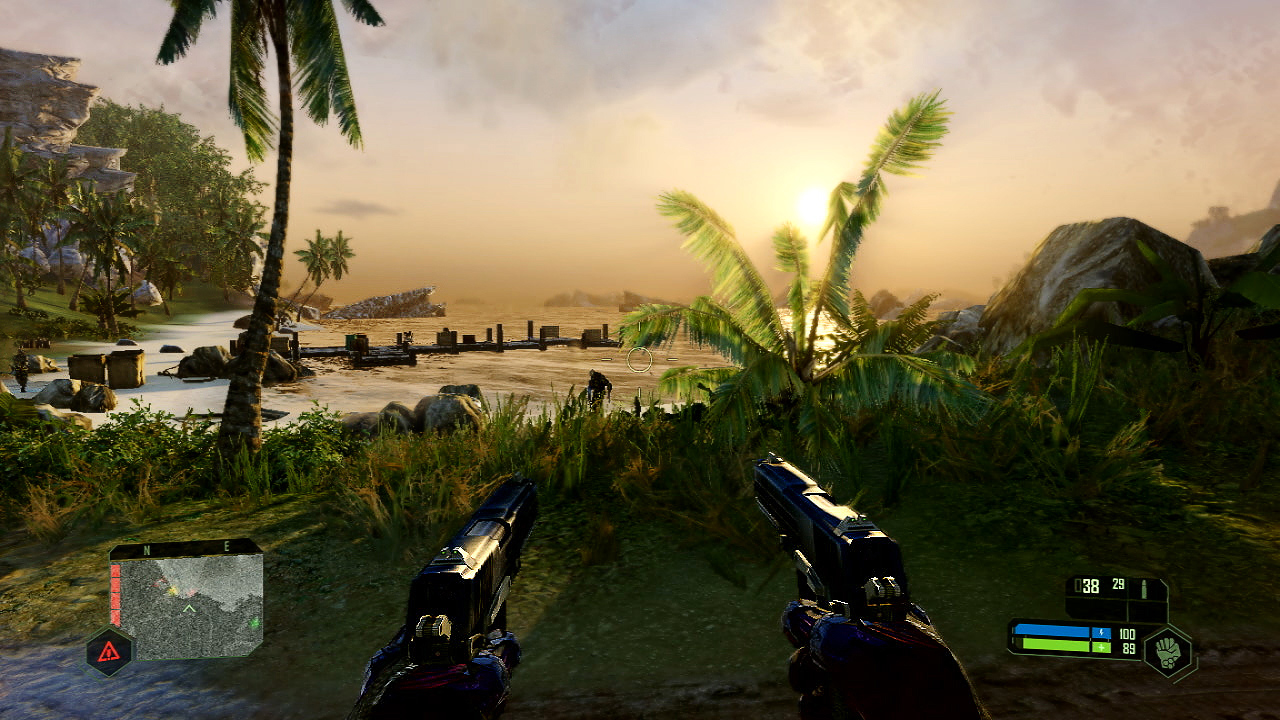 SwitchArcade Highlight!
The game that was once famous for putting even the mightiest of gaming PCs through its paces is now available on your Nintendo Switch. Well, kind of. This is apparently based on the version that was made for the Xbox 360 and PlayStation 3, and though it does improve on those versions in general, it's still a far cry from the beast that melted silicon. Expect variable resolutions that go as low as 540p, framerate dips into the upper-teens, and a few other hiccups here and there. But you know what? It's Crysis running on a handheld, and it's quite playable for the most part. That's pretty neat. First-person shooter fans will probably buy this the minute it pops on the eShop, and I doubt they'll be unhappy with it in spite of a few flaws.
Carrion ($19.99)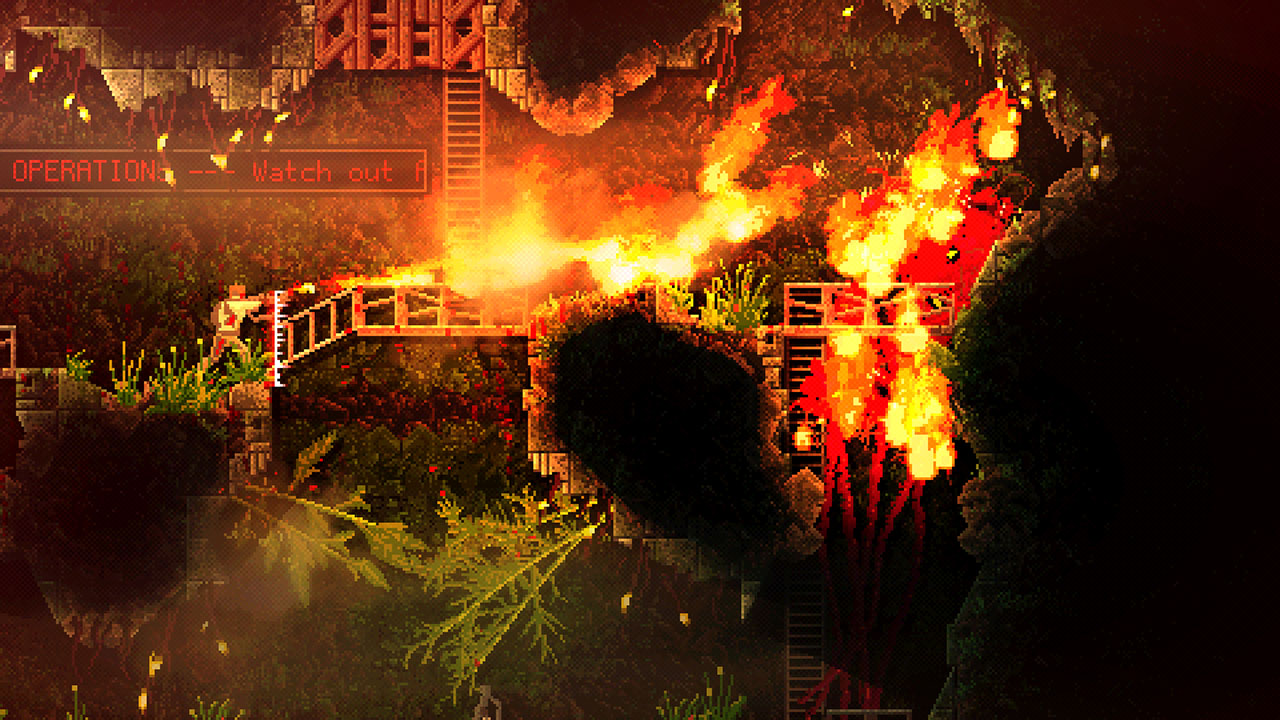 SwitchArcade Highlight!
The latest game from publisher Devolver Digital and developer Phobia Game Studio, Carrion turns the usual horror story on its head by casting you as the monster. You're an amorphous, vaguely Eldritch creature of unknown origins that is wreaking havoc in a human facility. Stalk your targets and consume them to grow and evolve, becoming more powerful and unlocking new skills that will help you destroy this makeshift prison and help you earn your freedom. This is a very cool game, and I will definitely have a review for it early next week if you want more details.
Fibbage XL ($9.99)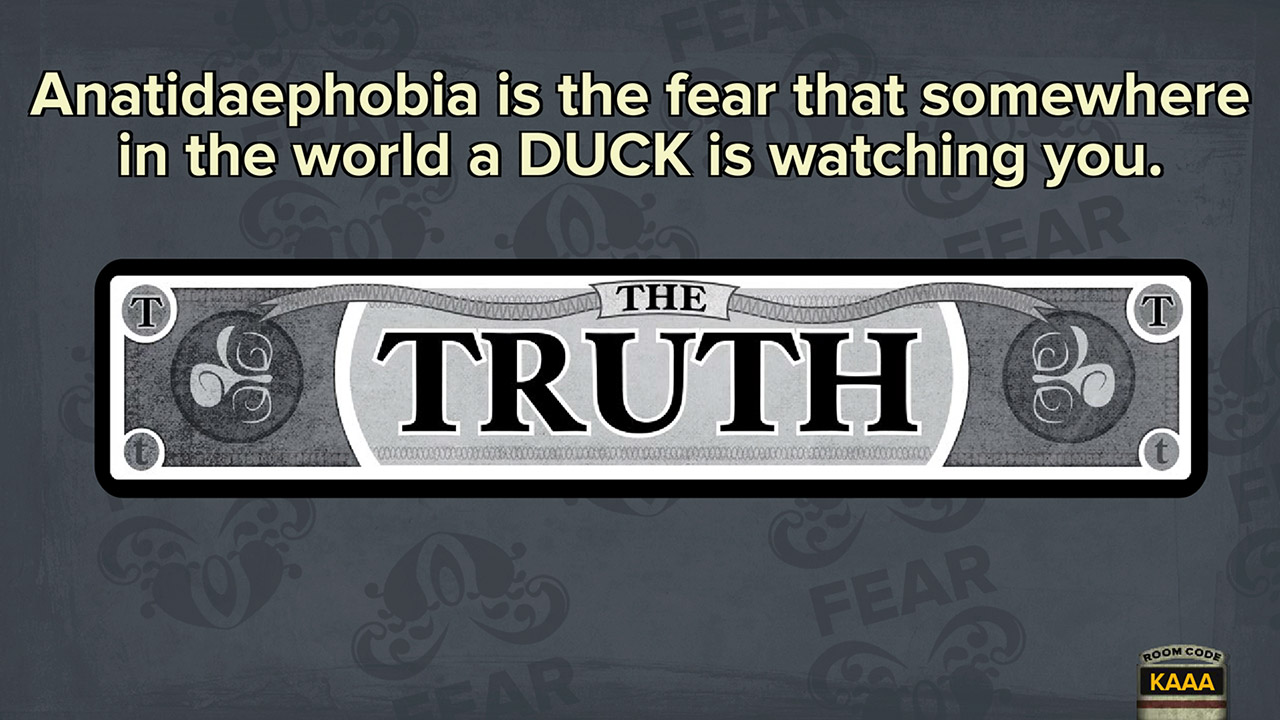 SwitchArcade Highlight!
The Jackbox people have put together this fun party game for up to eight players. Ha, eight players in one room. Not very safe right now, Mr. Cookie Masterson! Well, if you want to risk it, you'll find a wild game of lies, bluffing, and telling the truth as insincerely as possible here. You can use your phone, tablet, or laptop as a controller, making it a bit easier to assemble the needed equipment for a full set of players. You basically need to trick other players into believing your lies while trying not to fall for theirs, kind of like that good old board game Balderdash. It's all wrapped up in the kind of slick presentation we've come to expect from the Jackbox people, and yeah, it's a hoot. It's an easy recommendation to anyone hosting get-togethers.
Quiplash ($9.99)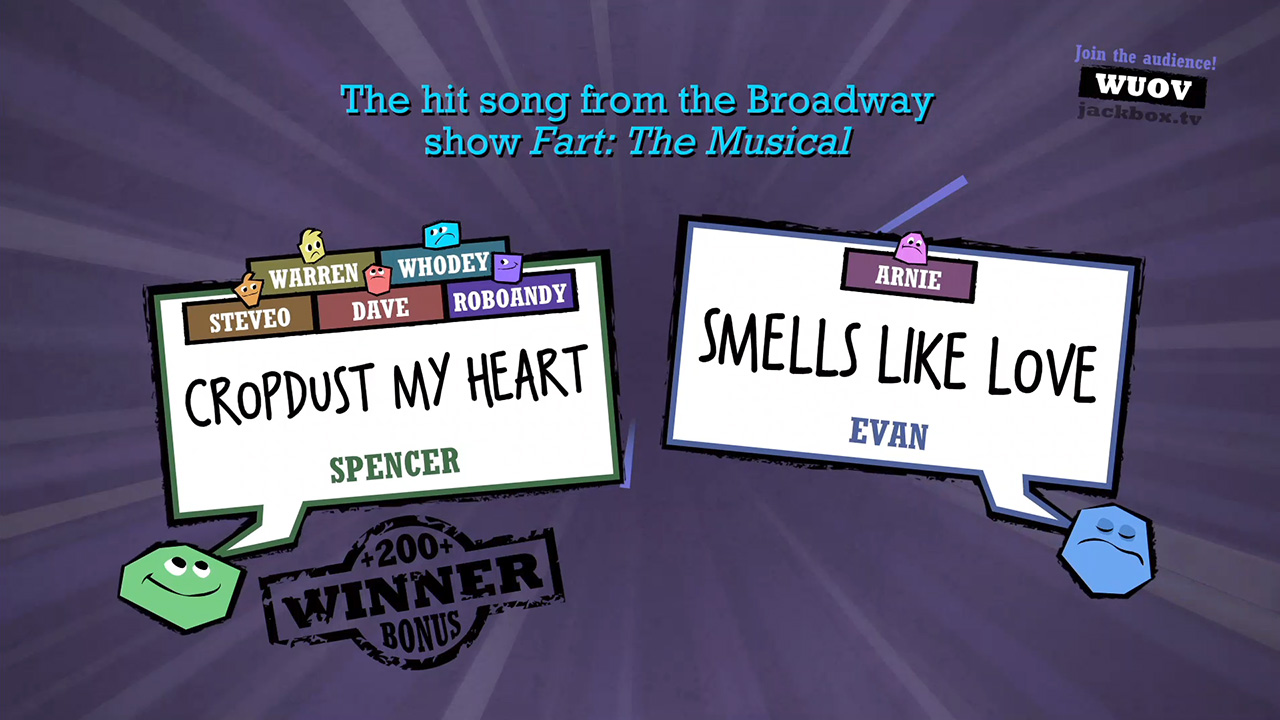 SwitchArcade Highlight!
And here's another one from the Jackbox folks, and it's another multiplayer party game meant for up to eight players in the same room. You're given questions and sentences missing words and need to come up with your funniest answer. The players all vote for which one they like the best, and that's pretty much how it goes. It features the sharp writing, strong sense of humor, and solid presentation that runs through all of Jackbox's titles, so it's another good choice for (adult) family game nights and social gatherings. Not much more I can add here, so if you like the idea of the game and have people to play it with, do what you will.
Aeolis Tournament ($14.99)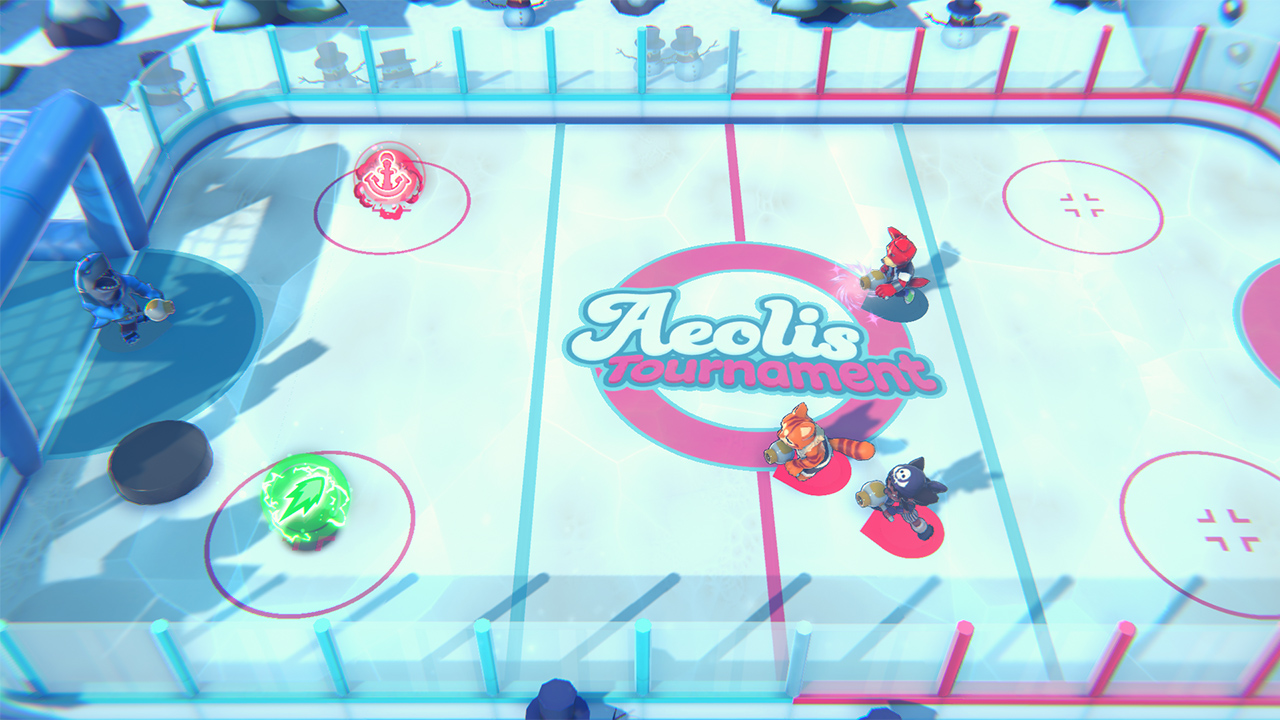 Wow, a multiplayer party game that actually has online support? That's a rarity these days. Of course, there needs to be people online for that to be a terribly useful feature, but it's still nice to see. Especially right now. Up to eight players can play this one. It's a collection of mini-games that all use one-button gameplay, so it's probably a good choice for less-skilled players. You're using an air cannon to do a variety of tasks, more or less. It's colorful, and I do like the idea of trying to build a bunch of activities around one central mechanic. Just not sure if it has what it takes to crack one of the most competitive categories on the Switch.
Epic Word Search Collection 2 ($7.99)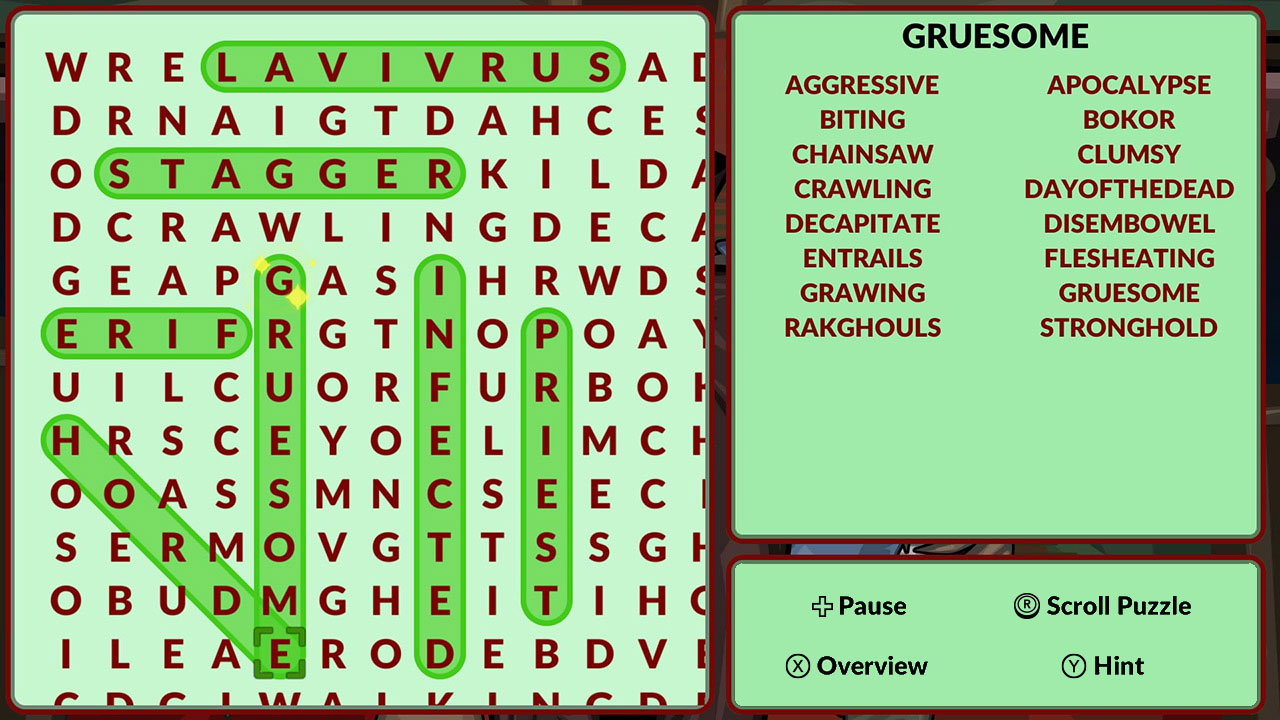 If you couldn't get enough of word searches with the first Epic Word Search Collection, here comes the sequel! You get four different puzzles in this one: America, Monster, Rock, and Summer. I know what you're thinking: only four? Okay, look: there are more than 1,500 words are hidden in each of these giant-sized grids. Like, it will probably take you longer to solve one of these four puzzles than it would take to complete a playthrough of Dragon Quest 1. Something to chew on over a long period of time, basically. It's also a nice counter-point to the idea that you could just buy a real book of word search puzzles. Yes, you could probably get one of these monsters onto paper, but are you going to be the fool spreading out a 14,000 letter grid on the bus or train? Right.
Tales from the Dragon Mountain: The Strix ($9.99)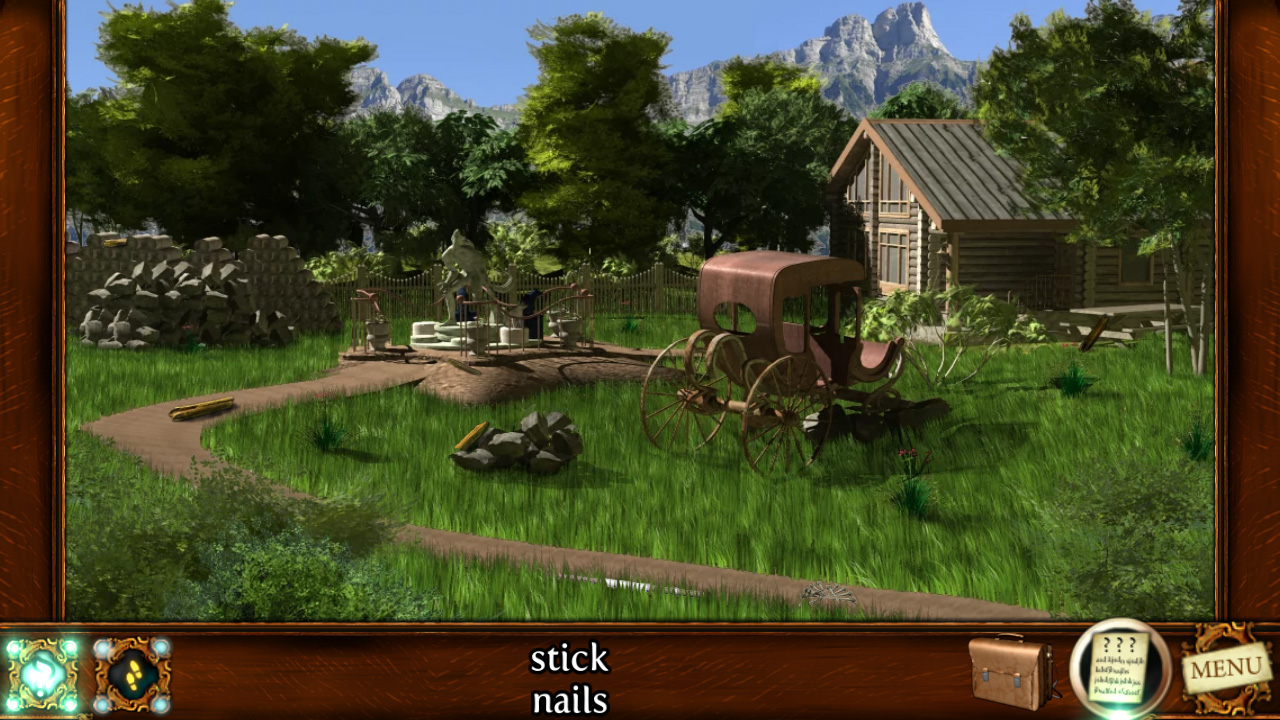 Well, this is a bit awkward, isn't it? This hidden-object adventure sees a young woman named Mina Lockheart on a quest to defeat an evil spirit called the Strix. But wait a second! The sequel hit the Switch just last week, so we already know that Mina is going to be unsuccessful at putting the Strix down permanently. Spoilers much, Publisher-san? Oh well. Enjoy the puzzles and, provided you haven't played the sequel, the mysterious story as you work your way through some admittedly well-realized fantasy locations. While this isn't my kind of game, the fact that it got a sequel means it must be decent for what it is.
Brightstone Mysteries: Paranormal Hotel ($9.99)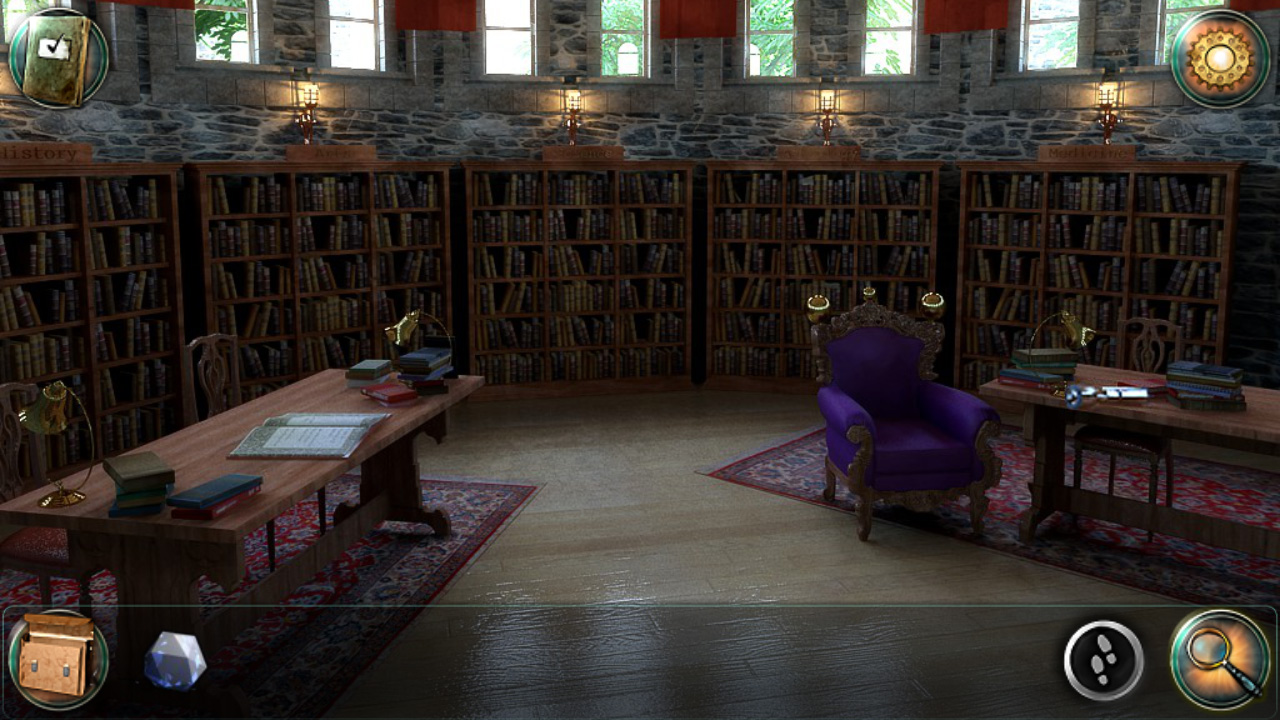 But wait, there's more! Yes, this is another hidden-object adventure game from the same publisher and developer as Tales from the Dragon Mountain. An NYPD detective named Bridget Brightstone has for some reason been given the task of investigating a medieval castle that was converted into a luxury hotel. It's apparently being used by an ancient Egyptian cult, and the fate of the entire world is at stake. Somehow you'll be meeting Cleopatra, King Arthur, Marcus Antonius, and other historical figures as you unravel this mystery. Seems like there are some decent puzzles in here for those that dig this genre.
Hunt ($9.99)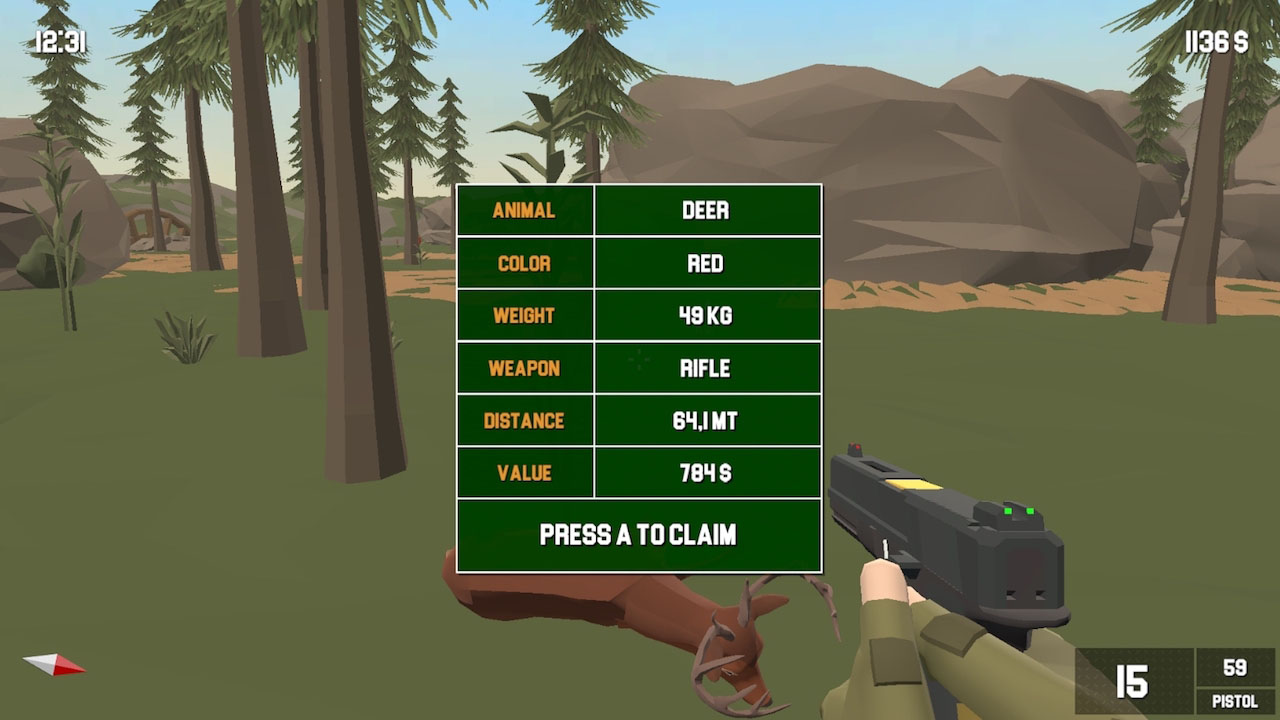 Aw heck, it's Sabec. There are a lot of hunting video games of dubious value out there, but something tells me this may be the dubious-est. It claims to be a sandbox hunting simulator where you take down as many animals as you can in 15 minutes, so you're probably looking at something in the shallower end of the pool here. You carry the standard equipment all hunters have with them on a hunt: a sniper rifle, a 9mm pistol, a shotgun, a revolver, and a gosh-darned semi-automatic machine gun. You can hunt at different times of day, and the exact size and color of the animals you hunt are randomly generated. It looks like complete junk as usual, but if it ever gets an absurd discount it might be worth it for some laughs.
Checkers ($9.99)
Aw heck, it's Sabec. Part DEUX. Yes, there's yet another undercooked effort available from our favorite kusoge provider today, and I don't think it has nearly the potential for accidental hilarity that the other game does. It's just checkers. Like, that's it. Play against the AI (very smart, ask anyone, lots of people are saying it) or another human locally in one of the blandest board games ever created. Sabec has thrown in some different boards and pieces to try to liven things up, and the game description boasts that it features STUNNING 3D GRAPHICS. Watch out, Crysis. So yes, I hate checkers as a game and this therefore wouldn't be for me even if it was cheap and great, but it's not really either of those things, is it? Ten bucks. You could just buy a real checkers set.
GERRRMS ($9.99)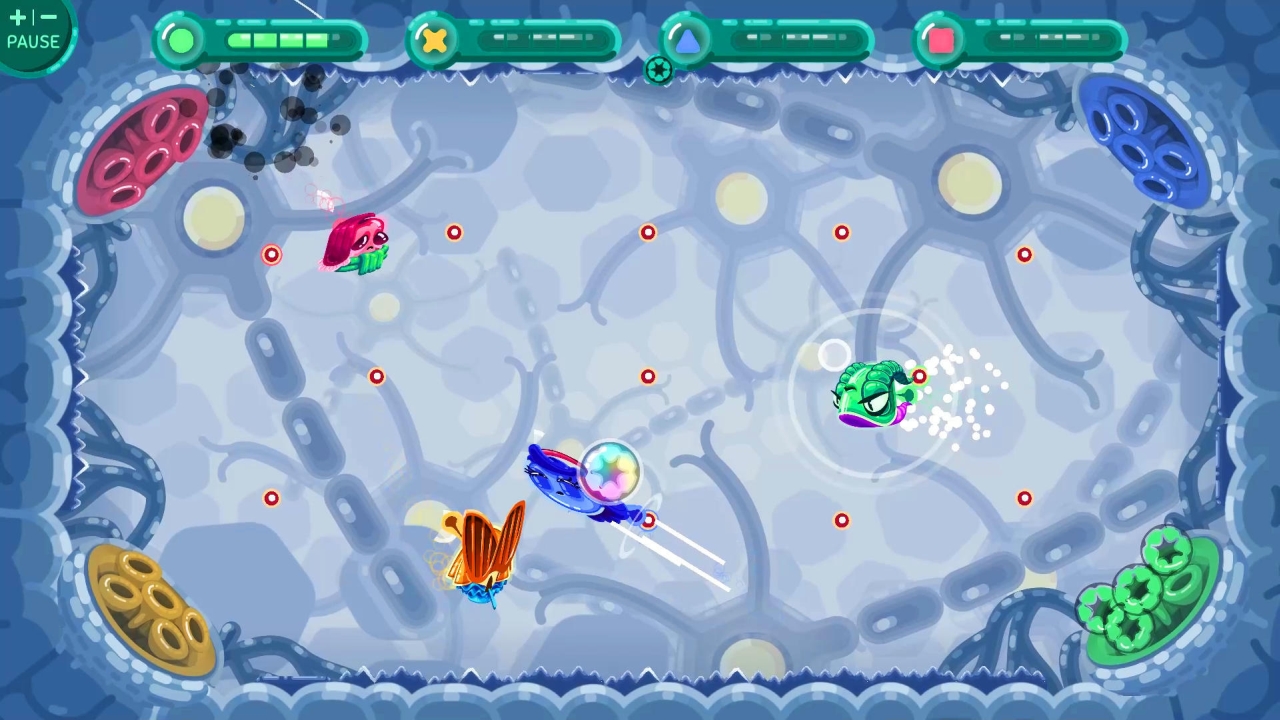 Hey, who needs another party game that only supports local multiplayer? GERRRMS allows up to four players to choose their favorite microbe, enter the biological arena, and battle it out. Multiple game modes offer a bit of variety to keep things fresh, particularly since each of them has a special power-up that you can make use of to give yourself the edge over your fellow microbes. Practicing safe social distancing and don't have anyone to play with? Well, there is a single-player mode that the game claims will keep you entertained for hours, but I'm not so sure about that. Cute premise, and it seems like it would be amusing enough if you have people to play with.
Sushi Reversi ($13.99)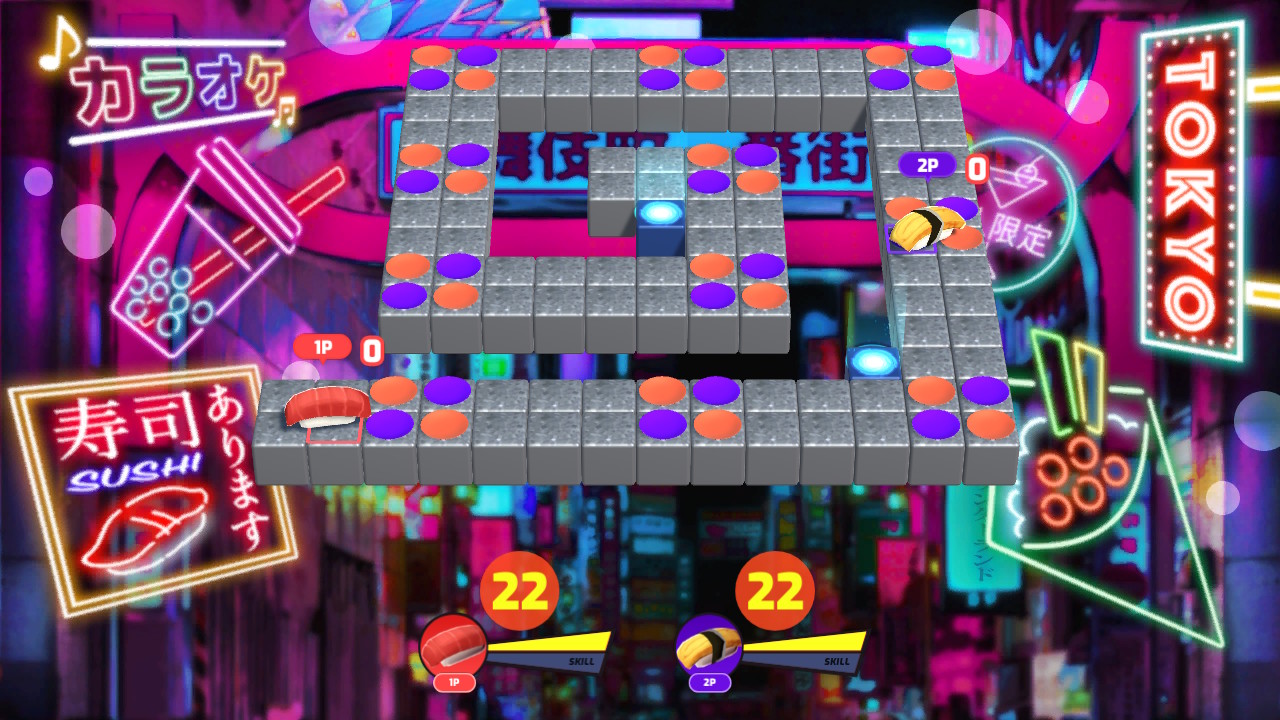 Uhhh… so this is a real-time take on Reversi featuring pieces of sushi battling it out for the right to place pieces on a variety of boards. As is the case with normal Reversi, the player who has the most pieces on the board at the end wins. There are special items, skills, and unique obstacles and challenges that make things even more hectic. Up to four players can join in via local multiplayer, and if you find yourself starved for content there are a number of extra content packs available as paid DLC. Weird stuff from top to bottom, really. But if you love sushi, Reversi, or both… today is your day, pal.
Grisaia Phantom Trigger 03 ($14.99)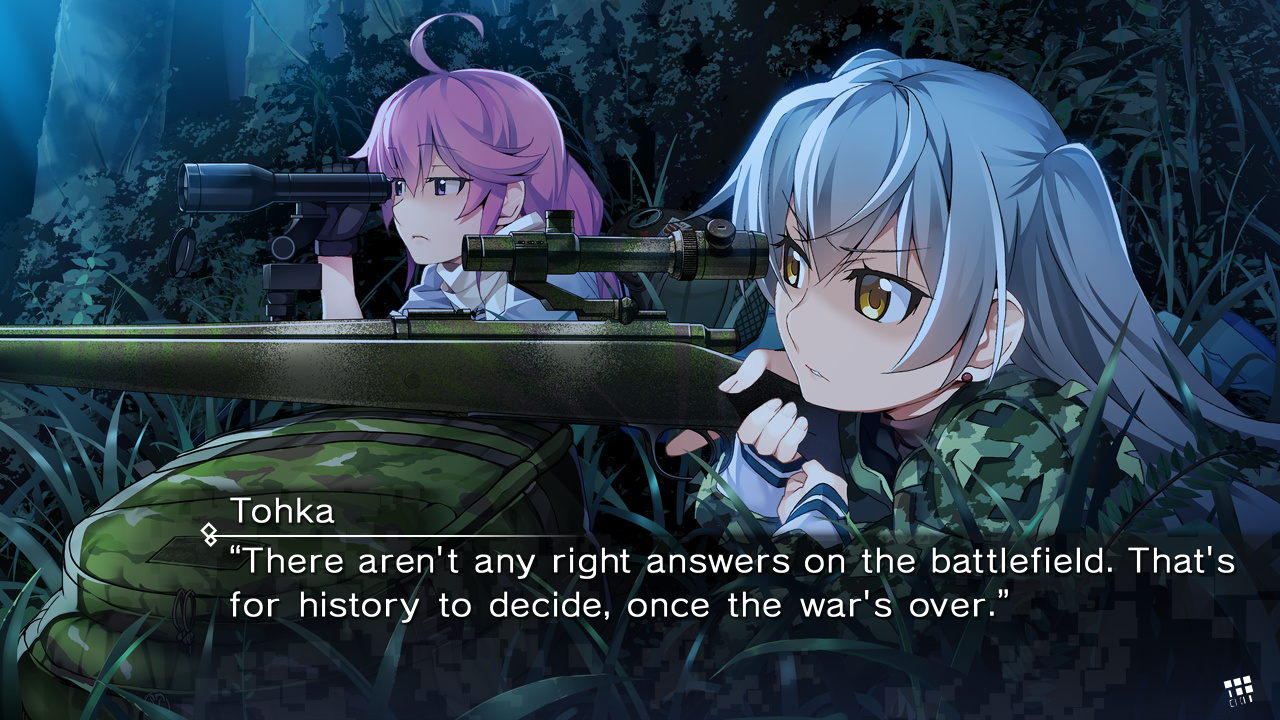 The first two chapters of Grisaia Phantom Trigger hit the Switch not too long ago, and now here's the third chapter. This visual novel series follows a new generation of characters at the Mihama Academy. It goes without saying that you won't want to play this one until you've done the first two chapters, as the story more or less picks up from where they left off. Some of the SORD members have traveled overseas and end up involved in a hunt for a SORD deserter. Tohka takes the spotlight in this chapter, and you'll learn a whole lot about her complicated past and the struggles she's dealing with as a result. There are no choices to make, so just enjoy the fully-voiced story and top-quality art at your own pace.
Arcade Archives Koutetsu Yousai Strahl ($7.99)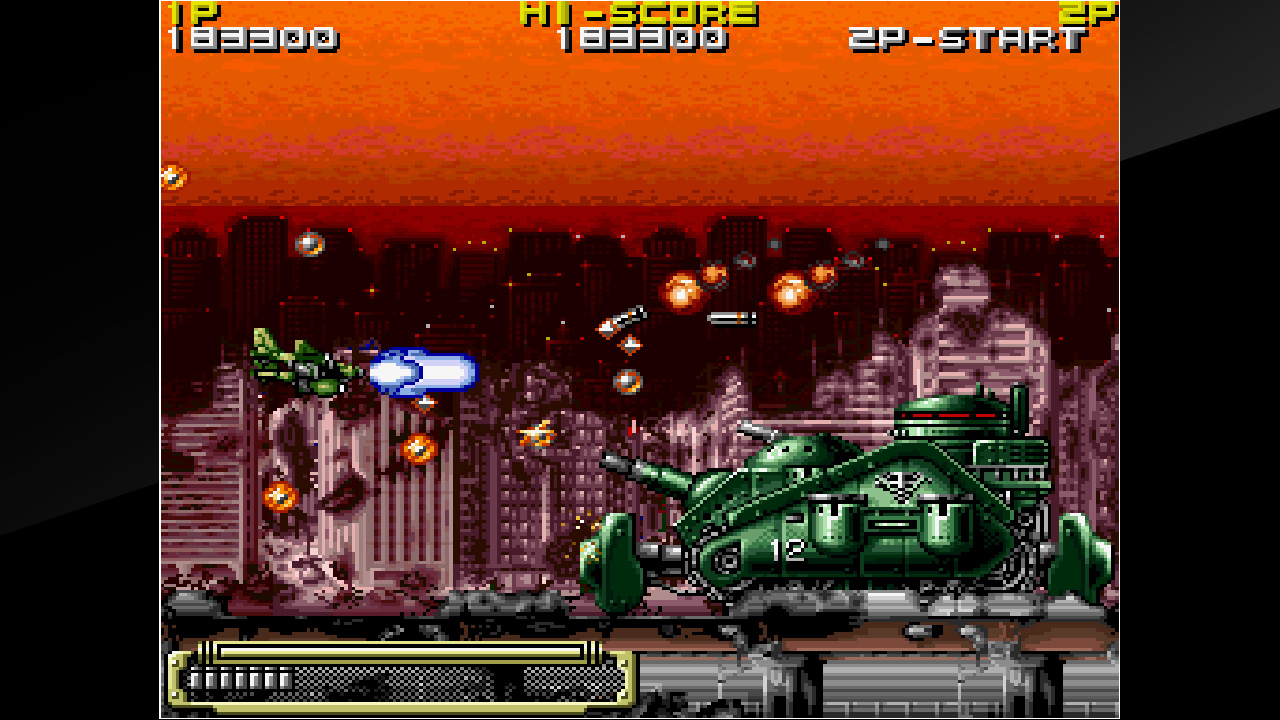 Hamster has dug deep into the UPL catalog that it owns and pulled out this 1992 horizontal shoot-em-up from the latter days of the publisher. Aside from its lengthy title, which translates to "Steel Fortress Strahl", this game doesn't really have many noteworthy features. Still, it's a competent enough shoot-em-up with a few interesting stages and bosses to battle, and I doubt many of you have played it before. Perhaps that's enough. Hamster has done its usual job here, ensuring the game is faithful for the few who remember it in its original form.
Sales
(North American eShop, US Prices)
Some real rarities in today's list already, and there may well be more by the time this article gets posted. First of all, Hamster has a number of its Arcade Archives titles discounted. A few of these have been on sale before, but some have not. Metal Slug X is the biggest one, but I believe Puzzled hasn't been on sale before either. Another rare sale is the KORG Gadget, which is not a game but rather an excellent music creation tool. Not too much in the outbox, but do be sure to have a look through both lists to see if anything catches your eye.
Select New Games on Sale
ACA NEOGEO Metal Slug X ($3.99 from $7.99 until 8/5)
ACA NEOGEO Aero Fighters 2 ($3.99 from $7.99 until 8/5)
ACA NEOGEO Puzzled ($3.99 from $7.99 until 8/5)
ACA NEOGEO Art of Fighting ($3.99 from $7.99 until 8/5)
ACA NEOGEO World Heroes ($3.99 from $7.99 until 8/5)
Arcade Archives Double Dragon ($3.99 from $7.99 until 8/5)
Arcade Archives Terra Cresta ($3.99 from $7.99 until 8/5)
Arcade Archives Kid's Horehore ($3.99 from $7.99 until 8/5)
Arcade Archives Atomic Robo-Kid ($3.99 from $7.99 until 8/5)
Arcade Archives Armed F ($3.99 from $7.99 until 8/5)
Syberia ($4.99 from $14.99 until 8/5)
KORG Gadget ($33.60 from $48.00 until 8/11)
Super Chariot ($1.49 from $14.99 until 7/31)
High Noon Revolver ($0.29 from $2.99 until 8/6)
8-Ball Pocket ($1.97 from $5.99 until 8/11)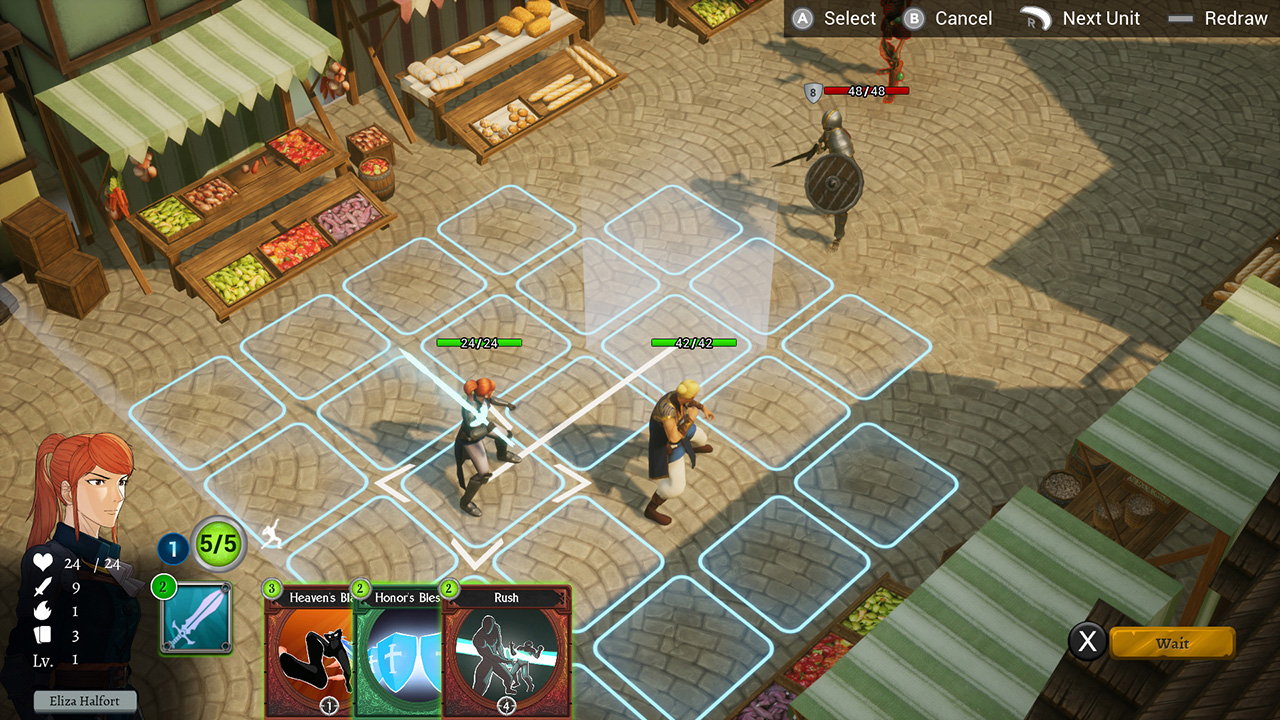 Grand Guilds ($16.99 from $19.99 until 8/6)
Towertale ($6.99 from $9.99 until 8/6)
Adventures of Bertram Fiddle: Ep. 1 ($0.99 from $4.99 until 8/13)
Adventures of Bertram Fiddle: Ep. 2 ($3.99 from $9.99 until 8/13)
Urban Trial Playground ($4.49 from $14.99 until 8/13)
Pirates: All Aboard! ($0.49 from $5.99 until 8/13)
Dream Alone ($0.99 from $9.99 until 8/13)
The VideoKid ($0.99 from $4.99 until 8/13)
Exorder ($1.29 from $12.99 until 8/13)
Kingdom Two Crowns ($13.99 from $19.99 until 8/4)
Cyber Protocol ($1.09 from $9.99 until 7/30)
Rawr-Off ($0.29 from $2.99 until 8/13)
Nonograms Prophecy ($1.19 from $3.99 until 8/13)
Strike Force Kitty ($2.49 from $4.99 until 8/13)
Defenders of Ekron: Definitive ($6.99 from $13.99 until 8/13)

Clumsy Rush ($1.04 from $4.99 until 7/30)
Refreshing Sideways Puzzle Ghost Hammer ($22.39 from $27.99 until 8/13)
Sisters Royale: Five Sisters Under Fire ($6.99 from $13.99 until 8/13)
Ego Protocol: Remastered ($1.99 from $4.99 until 8/12)
R.B.I. Baseball 20 ($14.99 from $29.99 until 7/31)
Nirvana Pilot Yume ($3.49 from $4.99 until 7/30)
Make War ($4.99 from $9.99 until 8/13)
OMG Police ($1.04 from $4.99 until 7/30)
Bug Fables: Everlasting Sapling ($22.49 from $24.99 until 7/31)
Sales Ending Tomorrow, Friday, July 24th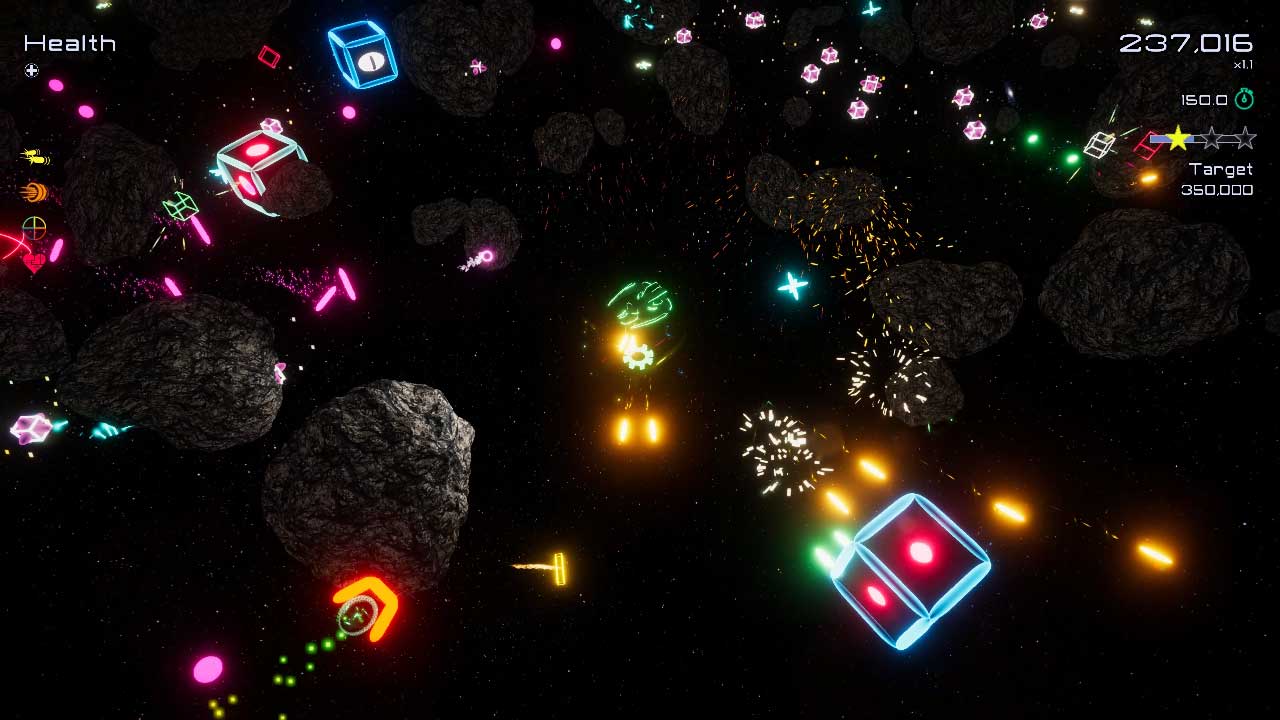 #Funtime ($11.24 from $14.99 until 7/24)
Alder's Blood ($13.99 from $19.99 until 7/24)
Carnage: Battle Arena ($7.49 from $14.99 until 7/24)
Clue ($14.99 from $29.99 until 7/24)
Danger Mouse: Danger Games ($3.99 from $4.99 until 7/24)
Hiragana Pixel Party ($6.29 from $8.99 until 7/24)
Infini ($10.00 from $12.00 until 7/24)
Miner Warfare ($5.59 from $7.99 until 7/24)
Nuclien ($1.59 from $3.99 until 7/24)
Outlast 2 ($7.49 from $29.99 until 7/24)
Outlast: Bundle of Terror ($6.24 from $24.99 until 7/24)
PlataGO! Platform Game Maker ($0.99 from $19.99 until 7/24)
PONG Quest ($9.74 from $14.99 until 7/24)
Space Lift Danger Panic! ($0.09 from $4.99 until 7/24)
The Legend of Evil ($5.99 from $7.99 until 7/24)
Ultimate Racing 2D ($4.99 from $9.99 until 7/24)
Ultra Hyperball ($6.99 from $9.99 until 7/24)
Video Poker at Aces Casino ($3.99 from $7.99 until 7/24)
That's all for today, friends. But we've still got tomorrow to get through before the week is done and dusted. There are a bunch of games hitting the eShop tomorrow, and we'll have summaries of all of them. I also expect a rather large list of sales, so look forward to that as well. I hope you all have a great Thursday, and as always, thanks for reading!
Source: https://toucharcade.com/2020/07/23/switcharcade-round-up-crysis-remastered-carrion-and-todays-other-new-releases-the-latest-sales-featuring-metal-slug-x-and-more/