Hello gentle readers, and welcome to the SwitchArcade Round-Up for June 24th, 2020. In today's jam-packed article, we've got reviews of the two Darius Cozmic Collections, a bunch of news, summaries of all the nifty new releases, and a full list of new and outgoing sales for you to consider. There's a whole lot in here today, friends, so fill up your mug and settle on in. Let's go!
News
'Bloodstained: Curse of the Moon 2' Heading to Switch "Soon"
One of the stretch goals for Koji Igarashi's then record-breaking Kickstarter for Bloodstained: Ritual of the Night was to have a smaller 8-bit style game made. Bloodstained: Curse of the Moon came out well before the main title, and it surprised many with its quality. Indeed, there are some people who even prefer it to Ritual of the Night. I had been hoping that we would get more like it eventually, and here we are. ArtPlay and Inti-Creates have announced Bloodstained: Curse of the Moon 2 will be coming soon to Switch and other platforms. Featuring new playable characters, more wild bosses, and plenty of interesting-looking stages, it should be an impressive follow-up. Check out the trailer to see it in action.
'Ys IX' and 'Fallen Legion: Revenants' Coming to Switch in 2021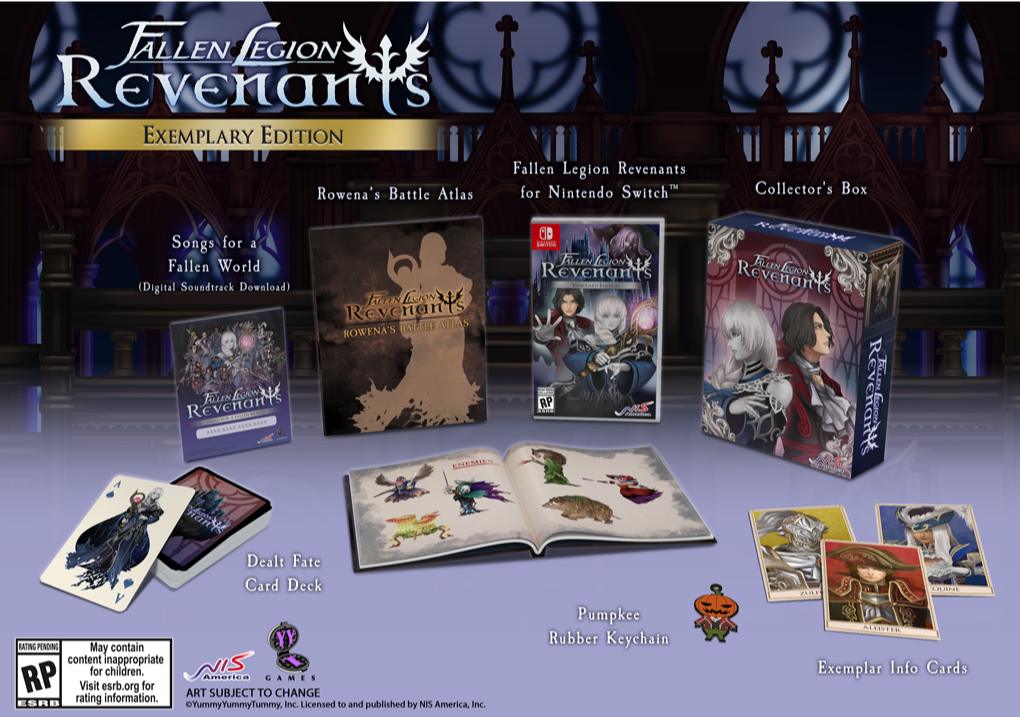 NIS America has been one of the best third-party supporters of the Switch, and that situation seems likely to continue. Following up on the earlier announcement that it would be bringing Trails of Cold Steel IV to the platform in 2021, NISA has further announced that Ys IX: Monstrum Nox and Fallen Legion: Revenants will also be coming to Switch next year. That's great news for fans of both series, as previous games have found a welcoming audience on our favorite hybrid handheld.
'King of Fighters R-2' and 'Samurai Shodown!2' Arrive on Switch This Summer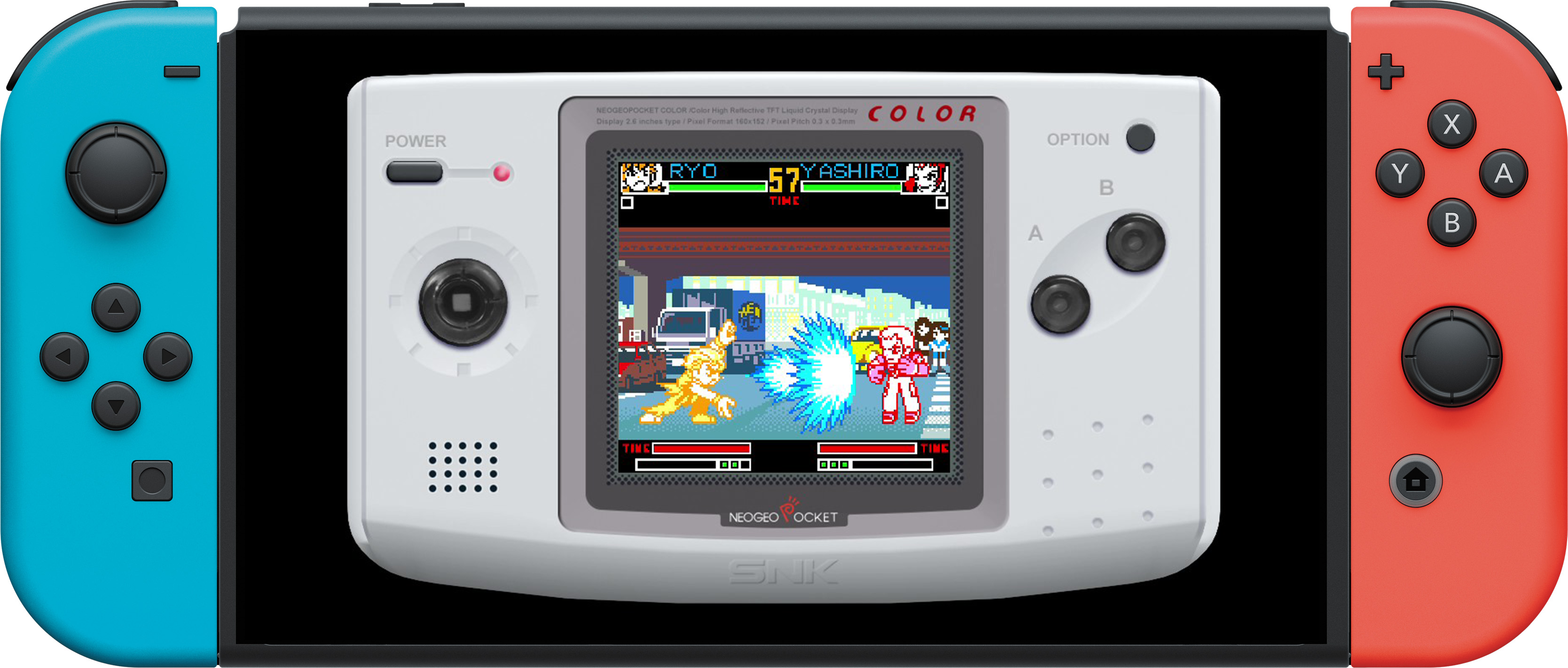 SNK Gals' Fighters was a fun surprise, bringing a NEOGEO Pocket Color game to Switch with style. It seems it was the first of a series after all, with the previous pre-order bonus Samurai Shodown!2 and new release King of Fighters R-2 being made available for purchase later this summer. SNK's even got a banner under which these releases are happening now: NEOGEO Pocket Color Selection. Hopefully we'll see other great games like Metal Slug and maybe even some deep dives like Faselei sooner or later.
It's Good to Be Bad in the Next 'Super Smash Bros. Ultimate' Event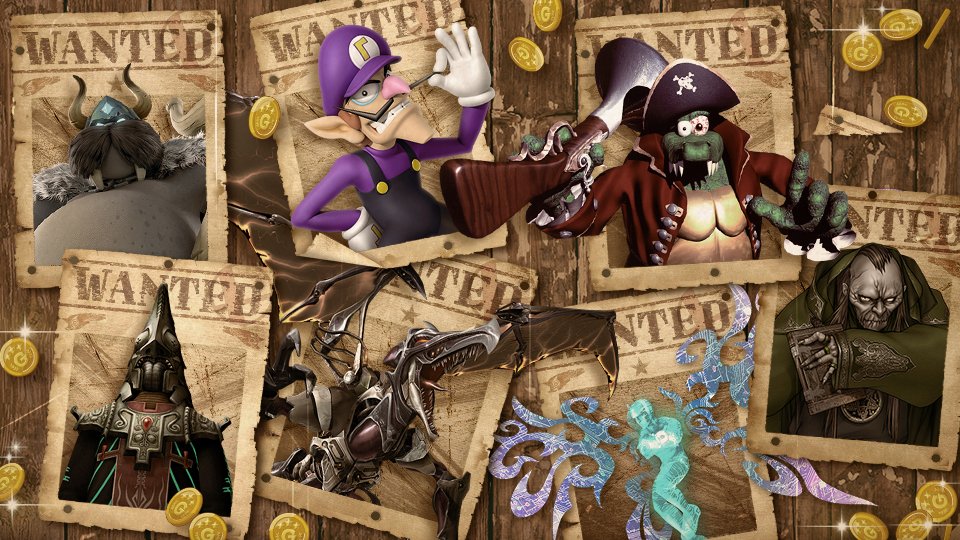 Lots of other news today, but that doesn't mean we don't have our usual Wednesday Super Smash Bros. Ultimate event announcement. The latest event celebrates all that is bad and rotten in the world of gaming, featuring villainous spirits like Waluigi, Zant, and Mecha Ridley. Battle hard and earn some truly nasty spirits for your collection. Sorry, the villainous Carter Dotson is not a Smash Bros. spirit. Not yet, anyway. The event kicks off this Friday and will run for the usual three days. Wah!
'Tetris 99' to Feature 'Xenoblade'-Themed Maximus Cup Event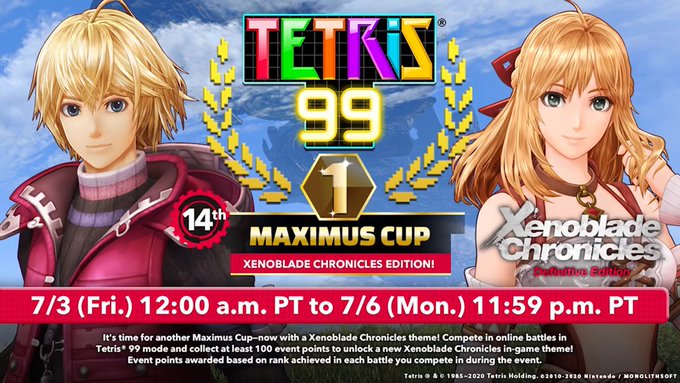 It's almost time for the next Maximus Cup event in Tetris 99. Reyn time, that is. Xenoblade Chronicles Definitive Edition is making its presence known in the world of Tetris, with a special event dedicated to the game kicking off on Friday, July 3rd and running through Monday, July 6th. If you're feeling it, you can join in and try to earn 100 points. Doing so will allow you to keep the Xenoblade theme to use whenever you like. Just watch out for the other players – I've heard they're a bunch of jokers.
Reviews
Darius Cozmic Collection Arcade ($44.99)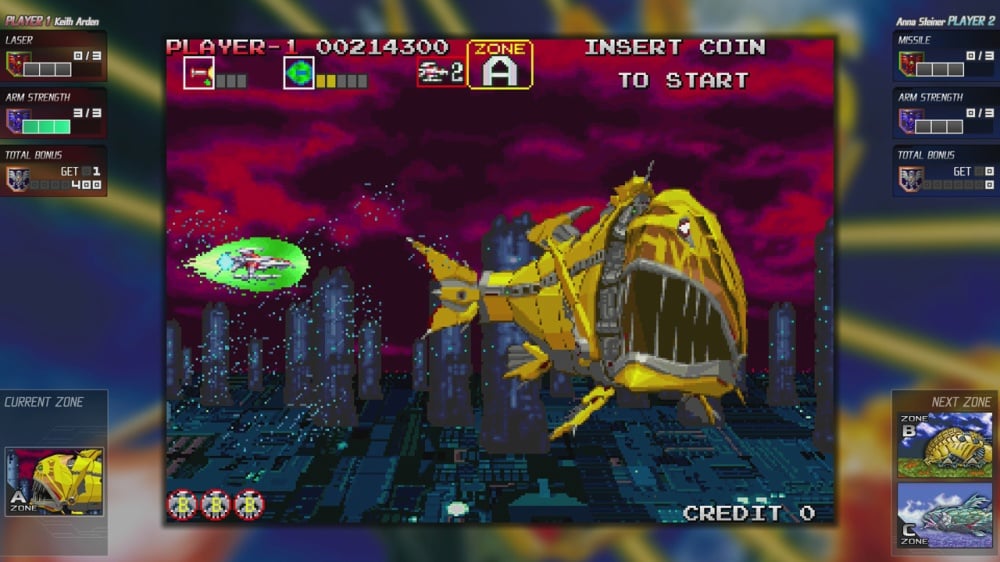 Are you a fan of Taito's Darius series? If so, you really don't need to read much further. The Darius Cozmic Collection is a more loving package of the series than anyone would have expected it to ever get. You get the first three arcade games in this Arcade pack, with a few interesting variations of the first two. There are plenty of options and even a bunch of useful gadgets you can fill the unused portions of the screen with. If you just want to know if this set handles the games well, rest assured that it does. Its price may be a little on the higher side, but it's a lot cheaper than buying the arcade boards.
Alright, so how about the people who aren't necessarily Darius fans? What does this collection do to command a slightly premium price from those who can't tell King Fossil from Electric Fan? That's a tougher question. With just three distinct games here, the per-game price is almost double that of one of Hamster's Arcade Archives releases. There are a lot more options and extras here when compared to the average Arcade Archives release, and that's not nothing. But when it comes to the games themselves, the kindest things I can say for the first two games is that they're of reasonably good quality and have a bit of novelty to them thanks to their wider-than-usual displays.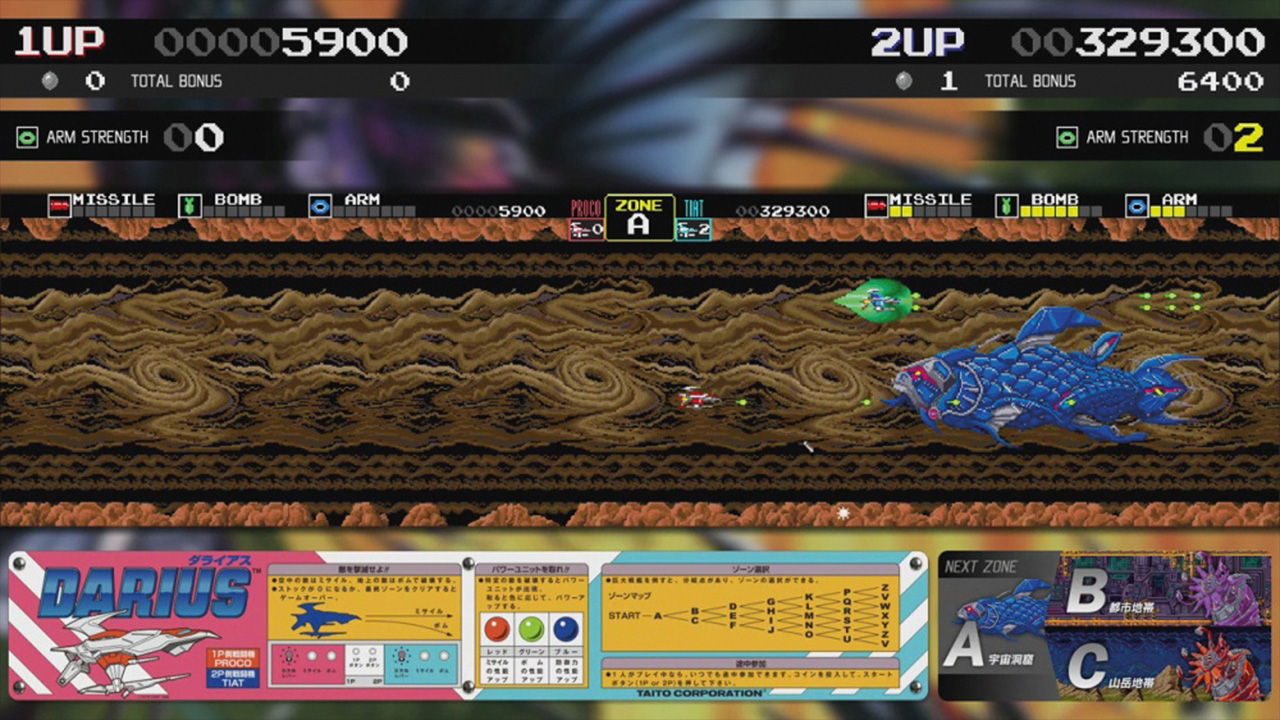 But then we come to that third game, Darius Gaiden. It's brilliant. One of the better horizontal shoot-em-ups of its era, and still outrageously fun and creative today. I paid sixty dollars for a port of this game on the SEGA Saturn back in 1997, and I still feel good about that. It ditches the multi-monitor widescreen display of the first two games, making the action feel less claustrophobic and featuring far less wasted screen space. It adds a mechanic wherein you can recruit mid-boss characters to battle against its former friends. The visuals are a lot more impressive than the previous games, with more detail and better animation. The soundtrack is haunting, really lining up with the deep sea theme of the enemies.
Beyond the aquatic theme of the alien forces, the other main characteristic of the Darius series is in its branching paths. Similar to Out Run, you're able to choose between two different stages after you clear each one, ultimately resulting in tons of potential routes. This gives the games a lot more replay value than the average shoot-em-up, and in turn makes a home version that you can play at your leisure all the more valuable. This is one area where developer M2 dropped the ball in its extras, unfortunately. While there are save states, you don't get enough of them per game to drop a marker on each path. Oh well. Other than that, there isn't much more you could ask for out of these versions.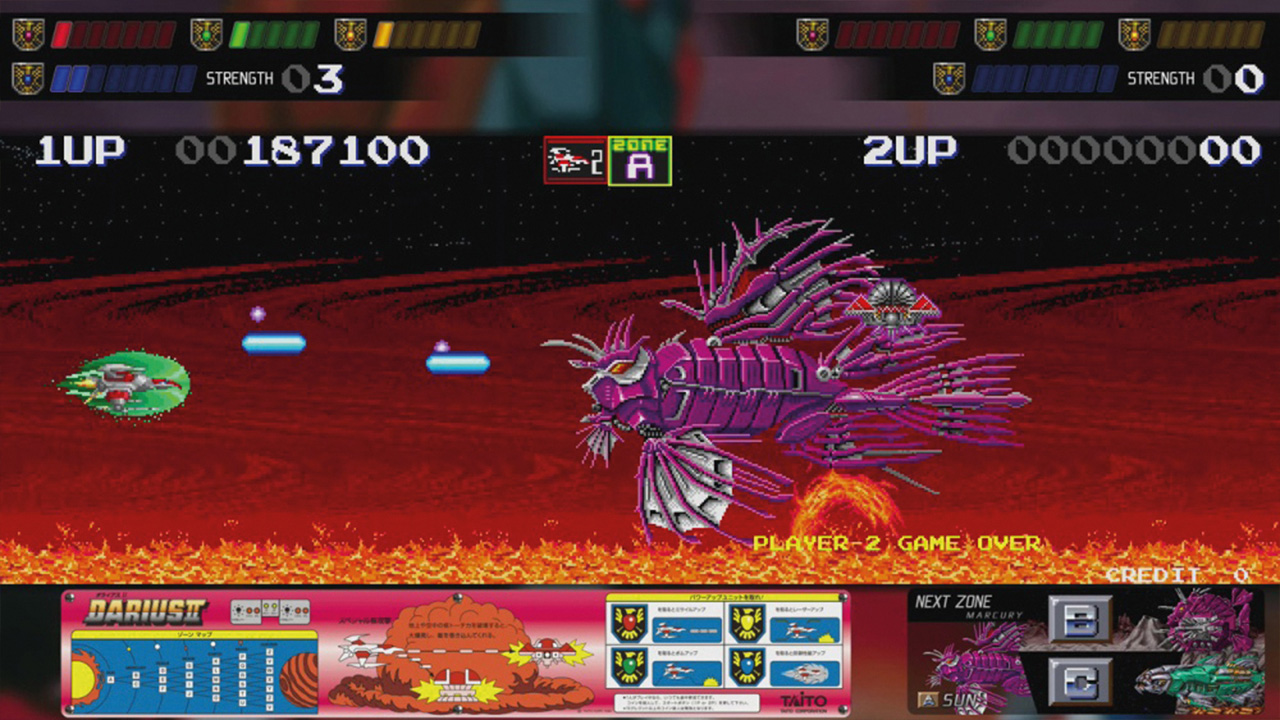 Darius Gaiden ends up pulling more than its fair share of that price tag, compensating for the first two titles not quite holding up their end of things. Thanks to that, I can recommend Darius Cozmic Collection Arcade quite readily to those who enjoy a good horizontal shoot-em-up. The first two games are worth spending some time with, and the third game is outstanding. M2's work on these games is as good as you would expect from one of the best in the biz, with plenty of options, extras, and loving touches.
SwitchArcade Score: 4/5
Darius Cozmic Collection Console ($59.99)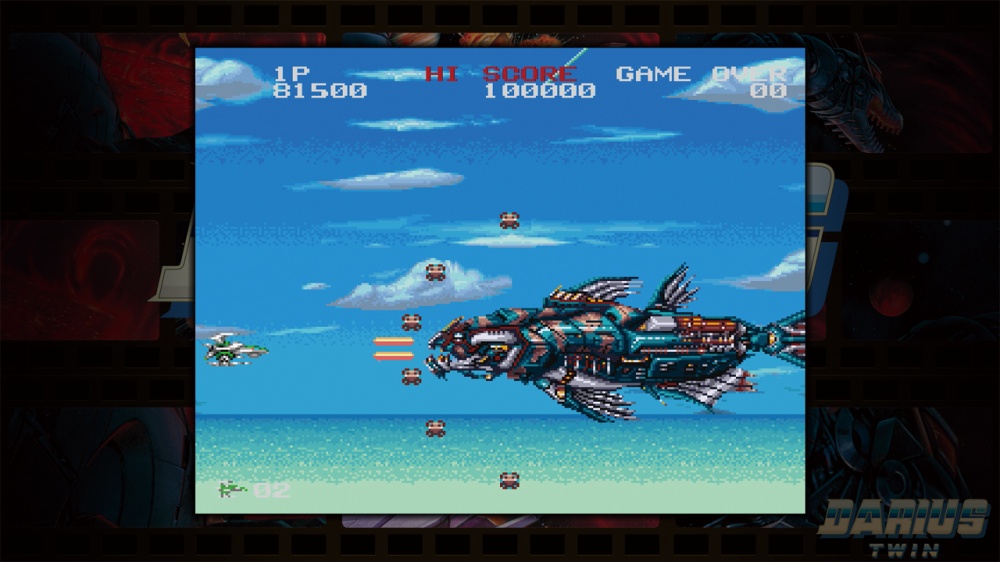 This collection, on the other hand, is a harder sell. You get six distinct games along with a few regional variants, which might make you think that the higher price tag is justified. And again, the same thing I said in the opening paragraph of the Arcade collection applies here: if you know these games and love them in this form, M2 has done right by them. If you don't mind laying out the sixty bucks, you won't be displeased with the results.
Anyway, while six titles may seem like a lot compared to the other set, it's important to look at exactly what those six titles are. Darius Plus is a TurboGrafx 16 port of the original arcade game, and it's a decent whack at the concept. Heck, in its time it was quite impressive. The second game, Darius Alpha, is related to this one. It was a special promotional game distributed in very limited quantities, and is basically a boss rush version of Darius Plus. It's neat, but it's not a full game or anything.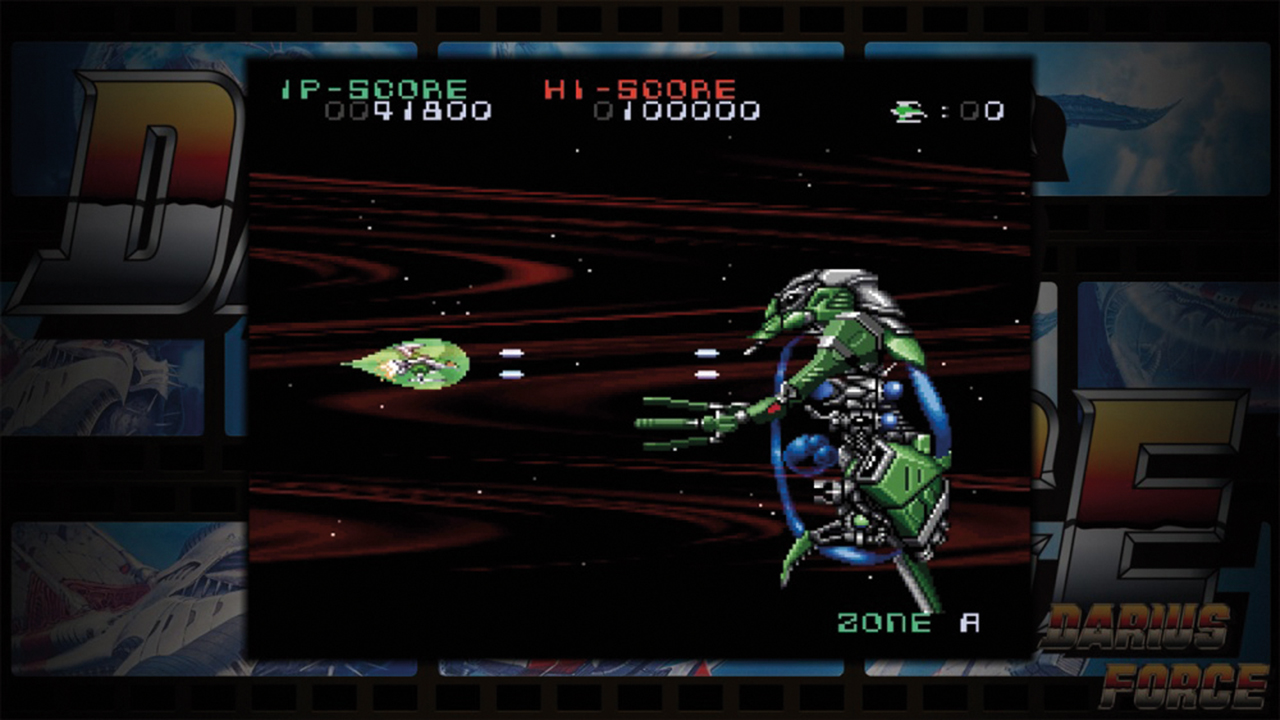 Game number three is Sagaia, the SEGA Genesis port of the second arcade game. Again, a pretty solid port for its time. It's not arcade-perfect, of course, but it was more than good enough back then. The fourth game in the line-up is the Master System port of Sagaia. It's an incredible show-piece of the Master System's technical capabilities, though obviously inferior to the Genesis and arcade versions. A cool inclusion, though not necessarily one that most people are going to spend a ton of time with.
The fifth game is Darius Twin for the Super NES. This is an original game, though it makes healthy use of assets from previous titles. This game was my first brush with the Darius series, and I have a nostalgic soft spot for it. It certainly has a different vibe from the other games, even if it doesn't really exceed them in terms of quality. The sixth and final game is Darius Force/Super Nova, another original title. Its main gimmick is in letting you pick from a few different ships. It's alright.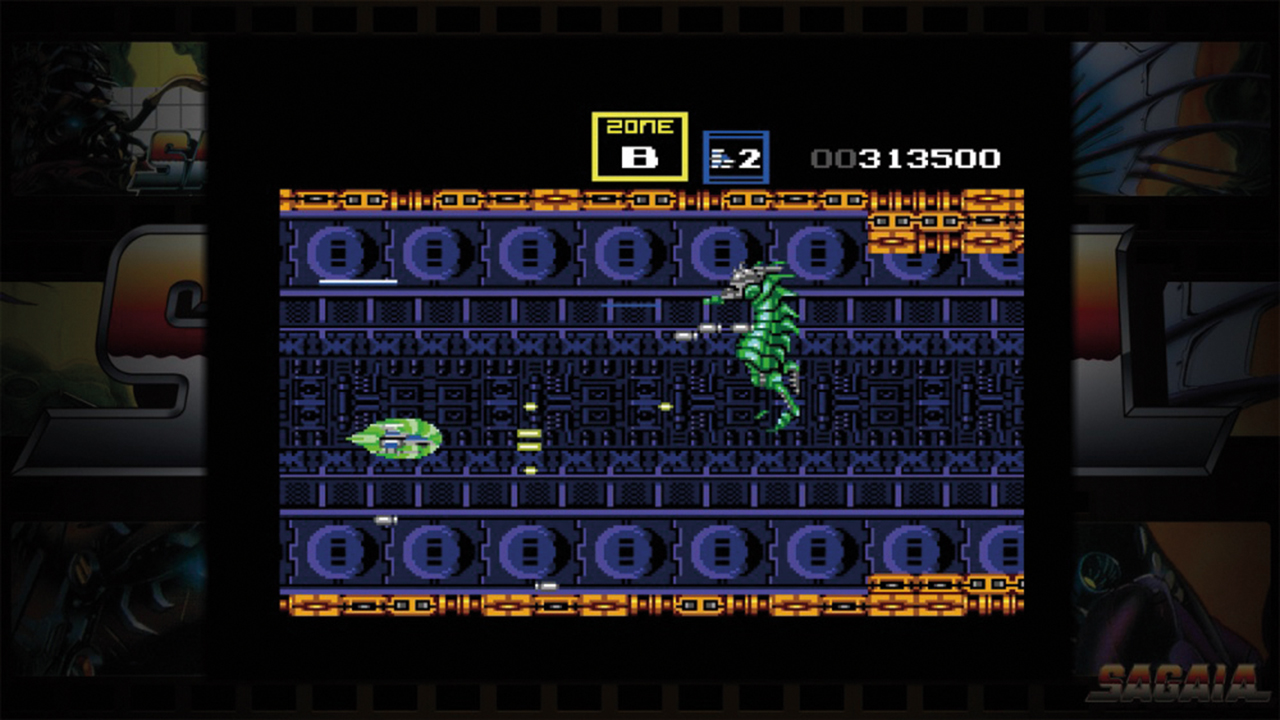 Perhaps you can see the problem here. Of the six games on here, four are simply cut-down ports of the first two arcade games. You know, the ones that have arcade-perfect ports in the other collection. The other two games are original, but the two of them put together aren't even up to Darius Gaiden's kneecaps. These titles, even the ports, are certainly interesting from a historical perspective. Completionists will obviously want to have as many games as possible, though they may be irked by certain missing ports like Super Darius or the Game Boy Sagaia.
For pure bang for your buck, however, there's little reason to pick up this set over the Arcade one. I appreciate the work M2 did on this set, and the games have been treated like gold whether they deserve it or not. Unfortunately, I can't help but feel that Darius Cozmic Collection Console is like if the Special Features disc of a Special Edition Blu-ray set got stripped out and sold separately for a higher price than the movie itself. Truly only one for the die-hards.
SwitchArcade Score: 3/5
New Releases
Ninjala (Free)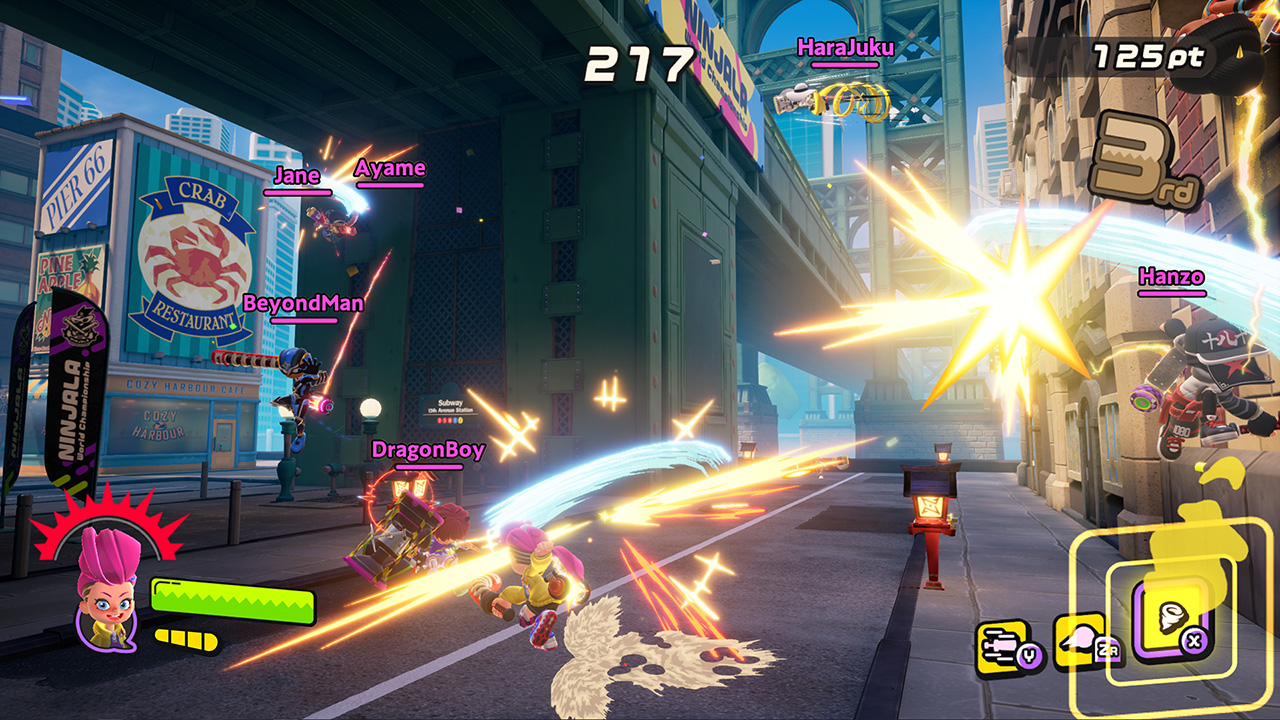 SwitchArcade Highlight!
Ninjas, friends. They could be anyone or anywhere. And in this game, they're a bunch of kids blowing bubbles with their gum to battle each other. This free-to-play multiplayer battler comes from the nice people at Gung Ho, and it offers plenty of action in both competitive and cooperative multiplayer modes. Dress up your avatar as you see fit, load up on Ninja Gum, and try to take out your enemies with impressive techniques. Up to eight players can get in on this game at once, and it's naturally all about the online multiplayer. I don't know if this is going to catch on or not, but it's colorful and fun enough to give it a shot, I think.
Star Wars Episode I Racer ($14.99)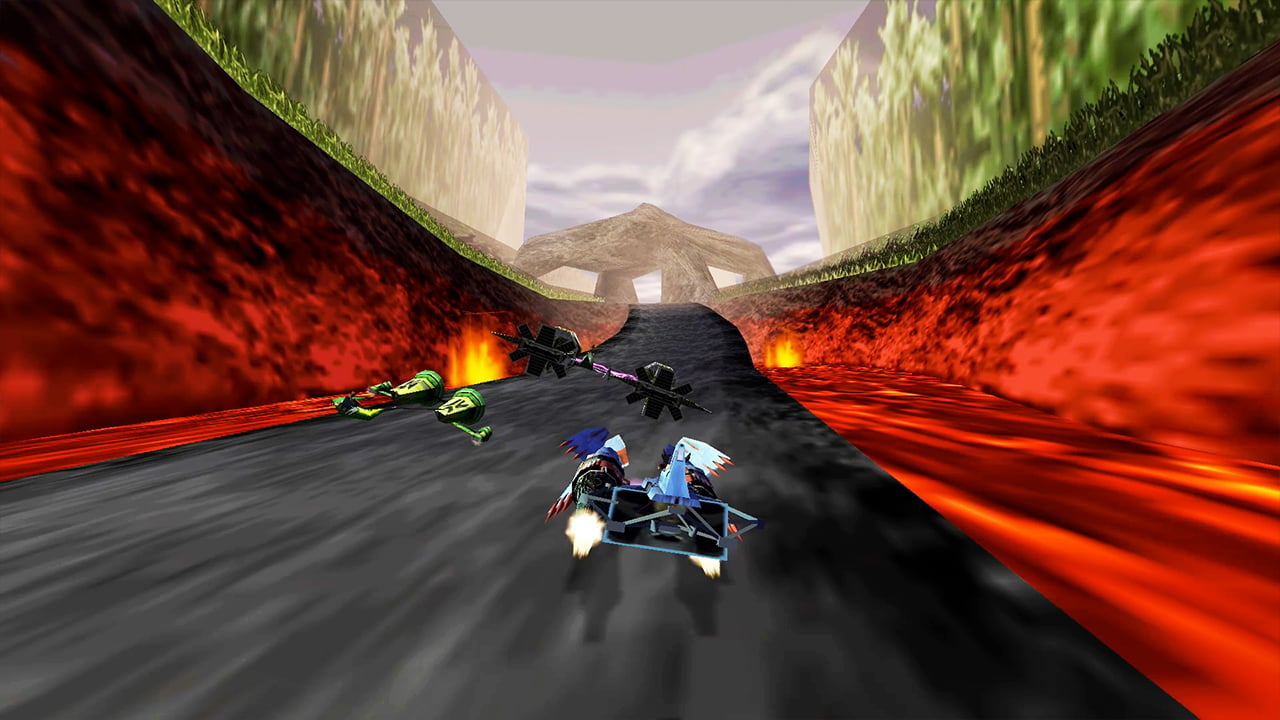 SwitchArcade Highlight!
It's easy to see in hindsight that Episode 1 was the start of the end for Star Wars being an untouchable franchise in people's hearts and minds, but there were a few good things that came out of it. Like, hey, Duel of the Fates is a really cool tune. Another good thing that came from it was this game, a very enjoyable racing game that I most remember from its Nintendo 64 version. Choose a racer from 25 famous characters like Anakin Skywalker, Sebulba, and… uhhh… the other 23! Race around on tracks on eight different worlds, upgrade your pod racer as you go, and keep your eyes peeled for shortcuts. There's even support for two players, but it's local only. A neat blast from the past. We'll have a review of it soon.
Ultracore ($22.99)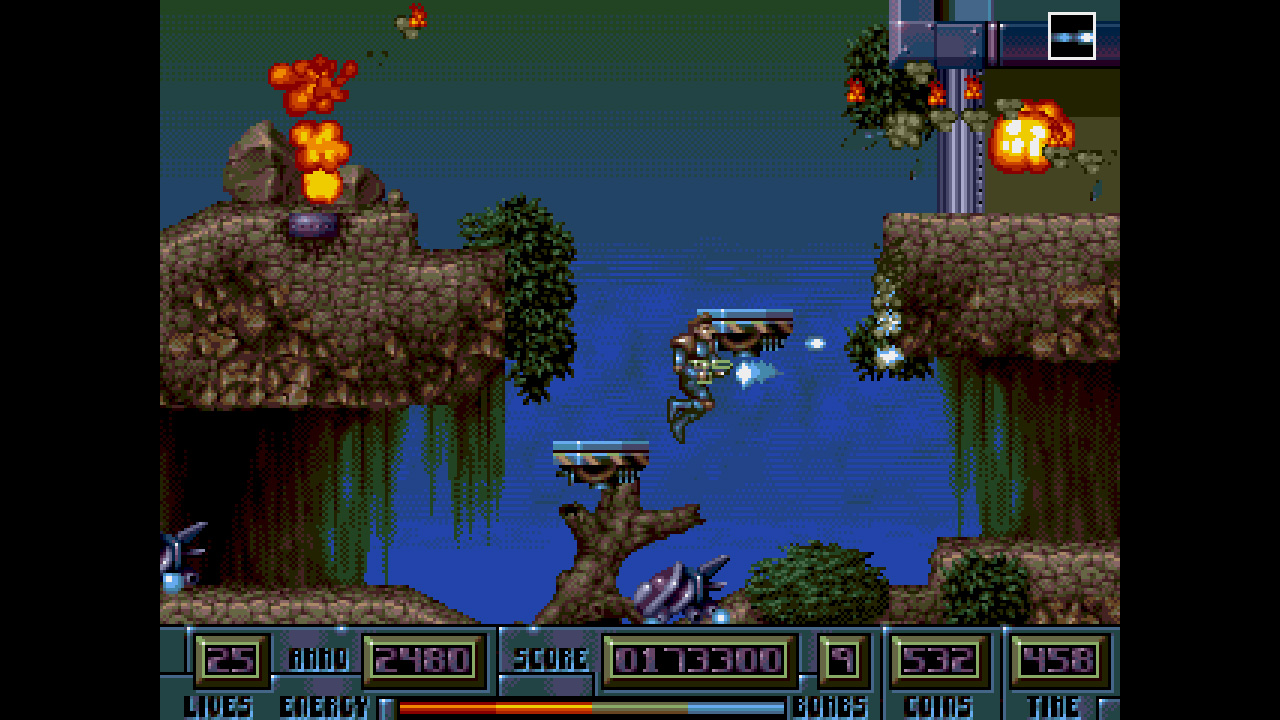 SwitchArcade Highlight!
A long time ago, in the ancient world of 1994, a developer largely known for making a couple of video game pinball titles was set to release its latest title, Hardcore, for the Amiga and SEGA Genesis. At the last second, its publisher decided the market conditions weren't that hot anymore for those platforms and the game was canceled. That developer was Digital Illusions, now more commonly known as DICE. Yeah, the Battlefield and Mirror's Edge people. And that canceled game, now salvaged, completed, and released 25 years later, is known as Ultracore. It's a run-and-gun game very much in the 1990s Amiga style, evoking popular titles of the day like Turrican. Lots of exploration, plenty of action, some cheap hits, and fantastic music. And now you can buy it on the eShop and play it on your Switch! I'll be reviewing this soon, but if you like your classic European action games, you sure won't go wrong picking up Ultracore.
Holy Potatoes! What The Hell?! ($15.00)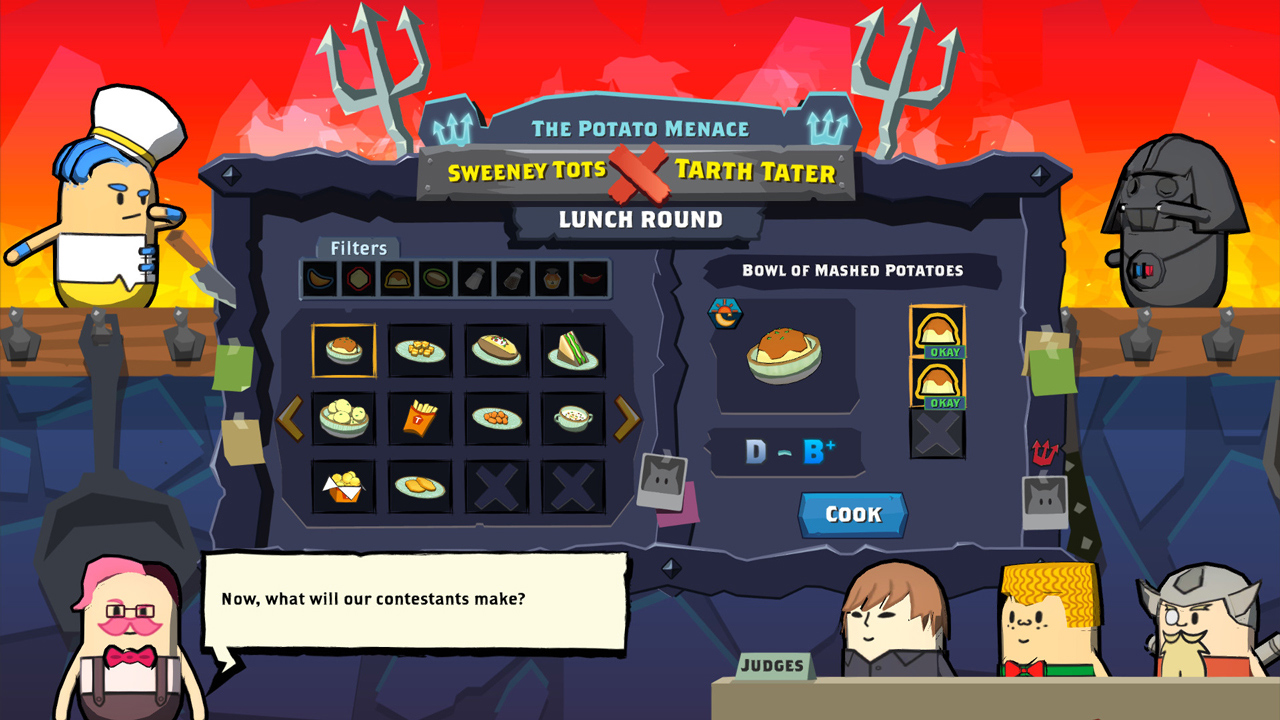 Well, this is weird. This is a cooking management sim kind of game, but it takes place in hell. Potato sinners are sent to you and you have to decide what to do with them. Probably you will have them made into one of a variety of tasty dishes. Wow, that title really works on multiple levels. The same sense of humor and attention to the gameplay seen in previous Holy Potatoes! games has been applied here, so if you're a fan of those games feel free to buckle in for another good time. But yeah… potato cooks making potato dishes with evil potatoes as a form of divine punishment. It's a lot, friends. It's a lot.
Night Call ($19.99)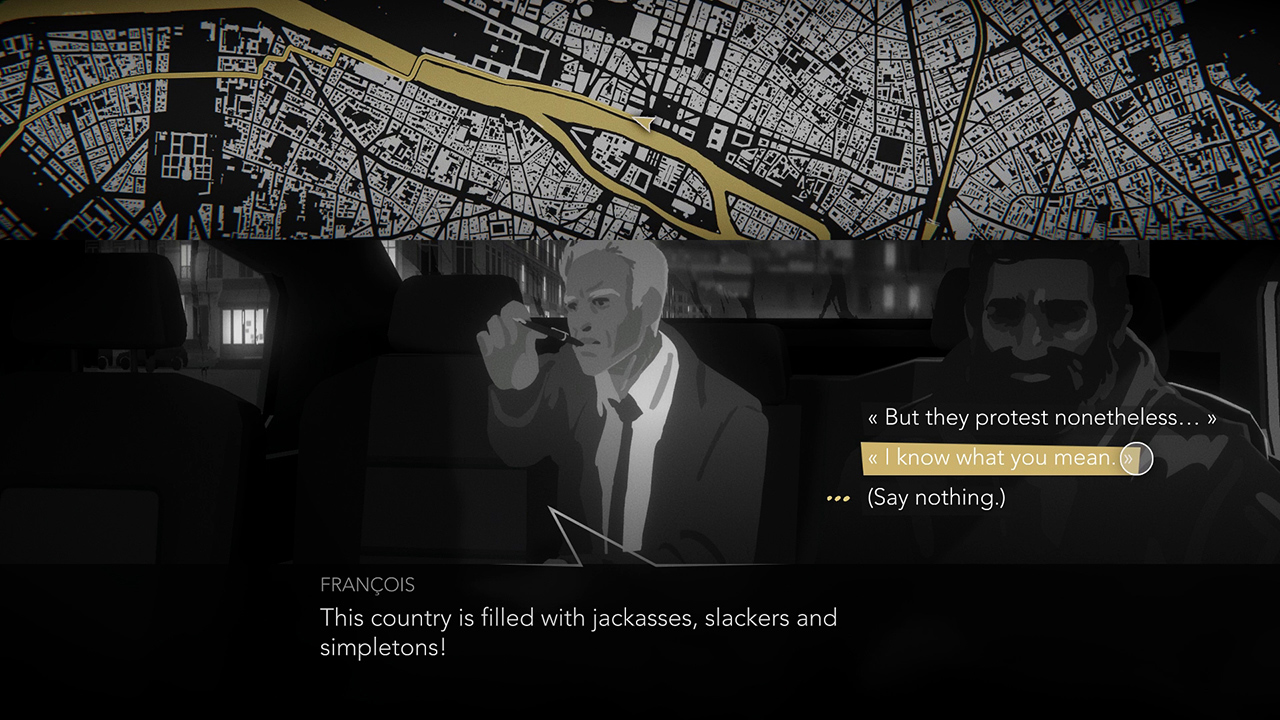 You play as a taxi driver who gets wrapped up in a case involving a serial killer. Suddenly, you're one of the suspects. The best way to prove your innocence is to find the real murderer, but tread carefully. This narrative adventure sees you trying to solve a mystery by talking to your passengers, piecing together the clues they offer, and ultimately identifying the suspect. There are three different case types on offer, and your suspect will be one of five people, albeit a different one each time you play. The conversations you'll have with the strange characters who hop into your cab are quite fascinating. The actual process of winning the game is less interesting. It just feels a bit too random. But if you're more into the journey than the destination, you may still enjoy this game.
HexON ($0.99)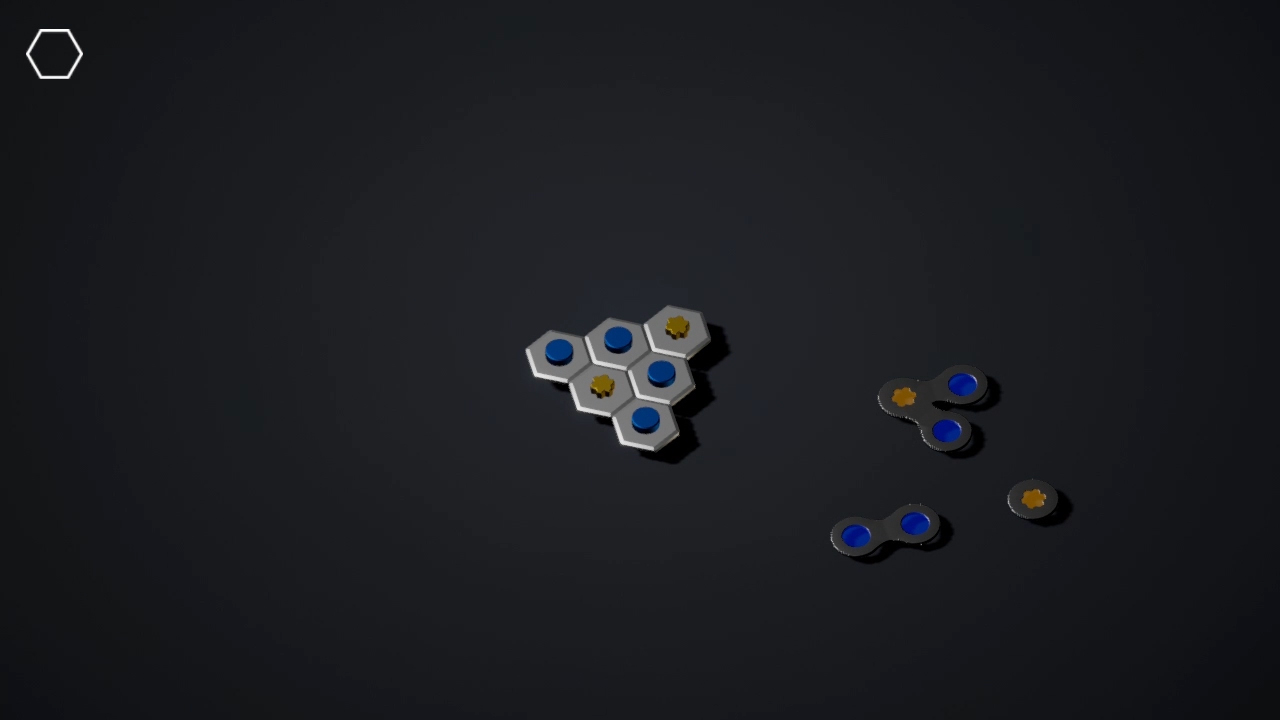 Another cheap and straightforward puzzler from the folks at QUByte. This one sees you placing pieces onto a board, trying to fit them all in the right spots to fill the board. Simple enough with smaller puzzles, much tougher as they get bigger. You get 40 puzzles for your buck, which seems like a fair value to me. Not much more I can really say about this game, but if you've got a buck and a few hours to spare you could do a whole lot worse.
AntVentor ($7.99)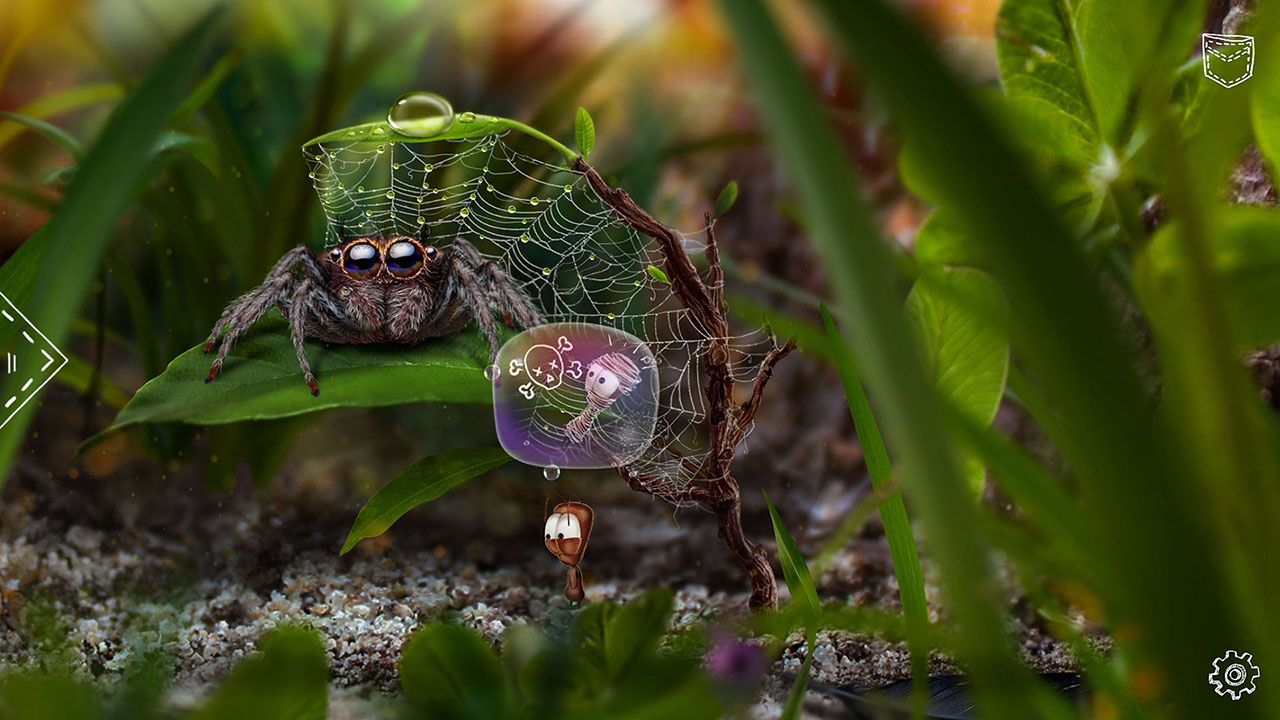 Wow, this game has a really neat look to it. It's a point-and-click style adventure game featuring an ant inventor who gets into all kinds of troublesome situations. The main character is super-charming and it's a joy to see him interact with things thanks to his expressive nature. It's a little unfortunate, then, that this game is basically inventory puzzle hell. It's kind of aggravating to play, even as its slick presentation makes you want to push forward. I don't know. It ends up just being okay when it really could have been a lot more. If you like the genre you may want to give it a try, but don't expect the mechanical design to match the attractive facade.
Sales
(North American eShop, US Prices)
Some interesting discounts in today's list. Top of the list is Fell Seal, an excellent tactical RPG that is going on deep discount for the first time. If you enjoy games like Final Fantasy Tactics, you'll want that one. Next, Idea Factory is having a sale on some of its games. As long as you don't mind some very risque content, Mary Skelter 2 is a heck of a good dungeon-crawling RPG. As for the outbox, there are lots of decent games but nothing that won't be back on sale before too long, I think. Check it out anyway.
Select New Games on Sale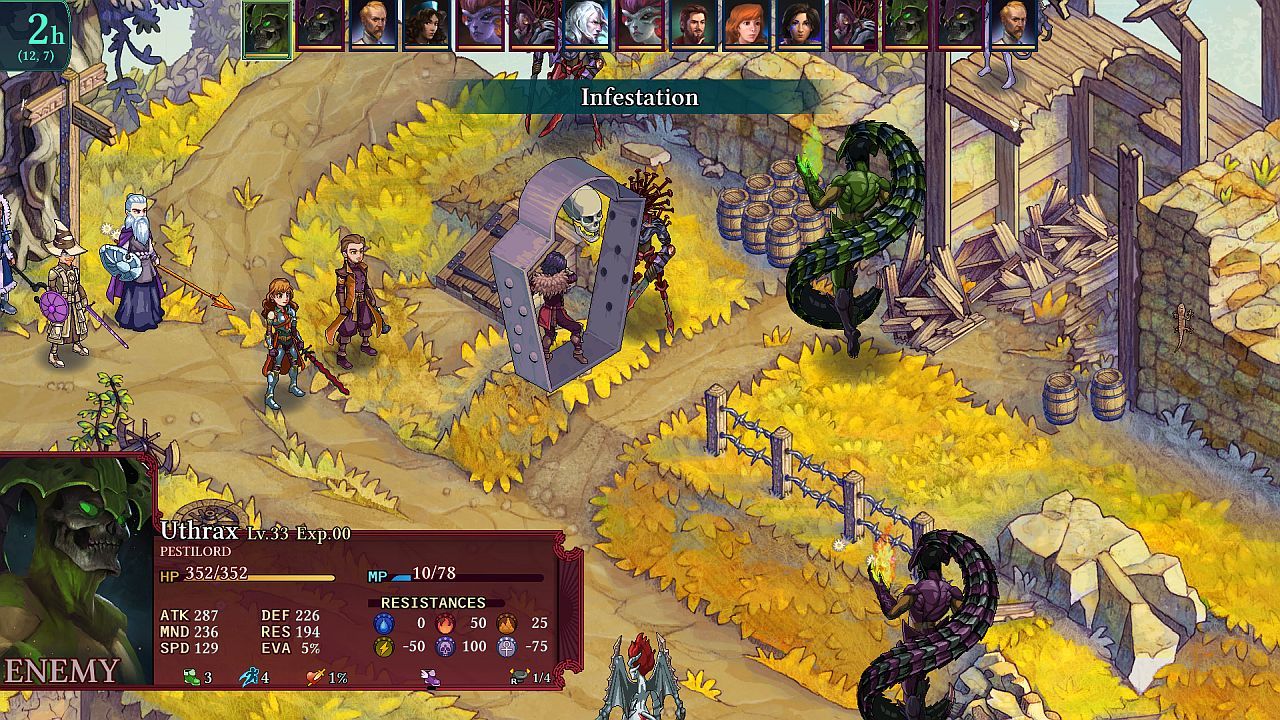 Fell Seal: Arbiter's Mark ($10.19 from $29.99 until 7/1)
Deployment ($0.99 from $9.99 until 7/1)
Fallen Legion: Rise to Glory ($14.99 from $39.99 until 7/1)
Fairy Fencer F: ADF ($7.99 from $39.99 until 7/9)
Moero Chronicle Hyper ($9.99 from $19.99 until 7/9)
Super Neptunia RPG ($19.99 from $39.99 until 7/9)
Mary Skelter 2 ($15.99 from $39.99 until 7/9)
Football Manager 2020 Touch ($19.99 from $39.99 until 7/9)
Billion Road ($23.99 from $39.99 until 7/9)
HexON ($0.49 from $0.99 until 7/13)
Sudoky ($0.69 from $2.99 until 7/13)
Airfield Mania ($0.99 from $5.99 until 7/14)
Jewel Fever 2 ($0.99 from $4.99 until 7/14)
Pacific Wings ($0.99 from $4.99 until 7/14)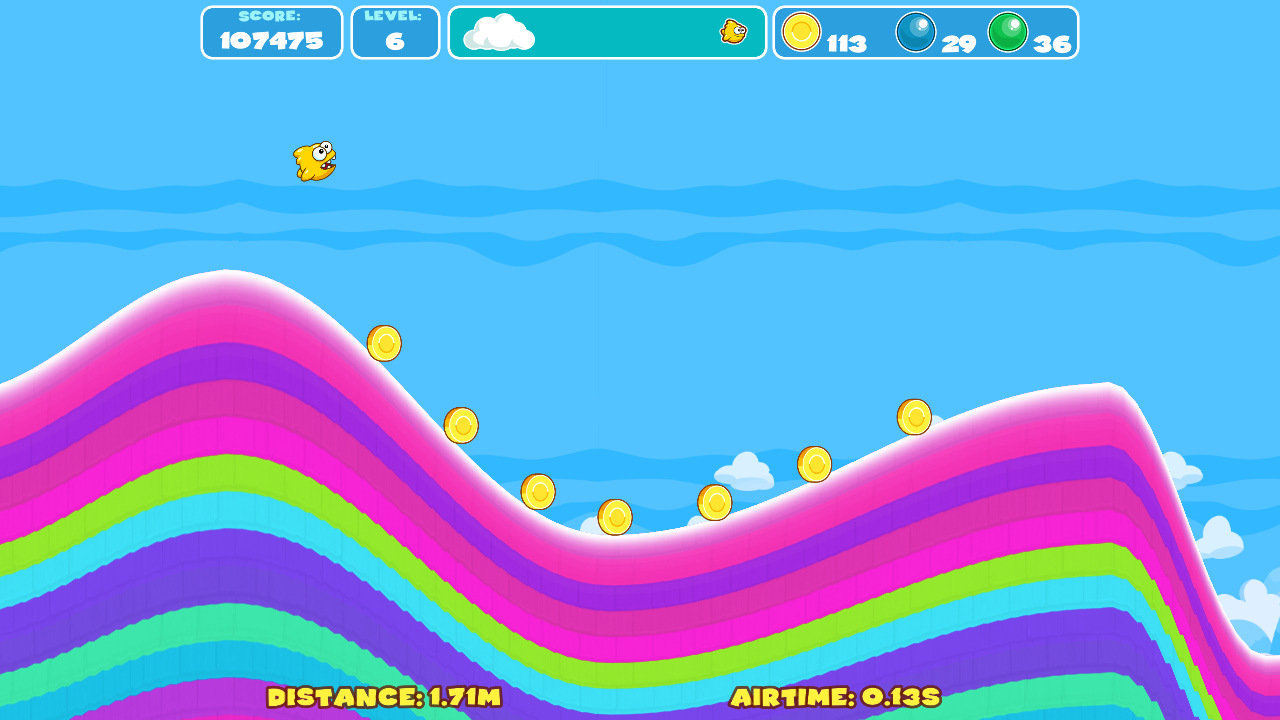 Yellow Fins ($0.99 from $4.99 until 7/14)
Water Balloon Mania ($0.99 from $4.99 until 7/14)
Jewel Rotation ($0.99 from $5.99 until 7/14)
Croc's World ($0.99 from $4.99 until 7/14)
The House of Da Vinci ($6.99 from $9.99 until 6/30)
Sales Ending Tomorrow, Thursday, June 25th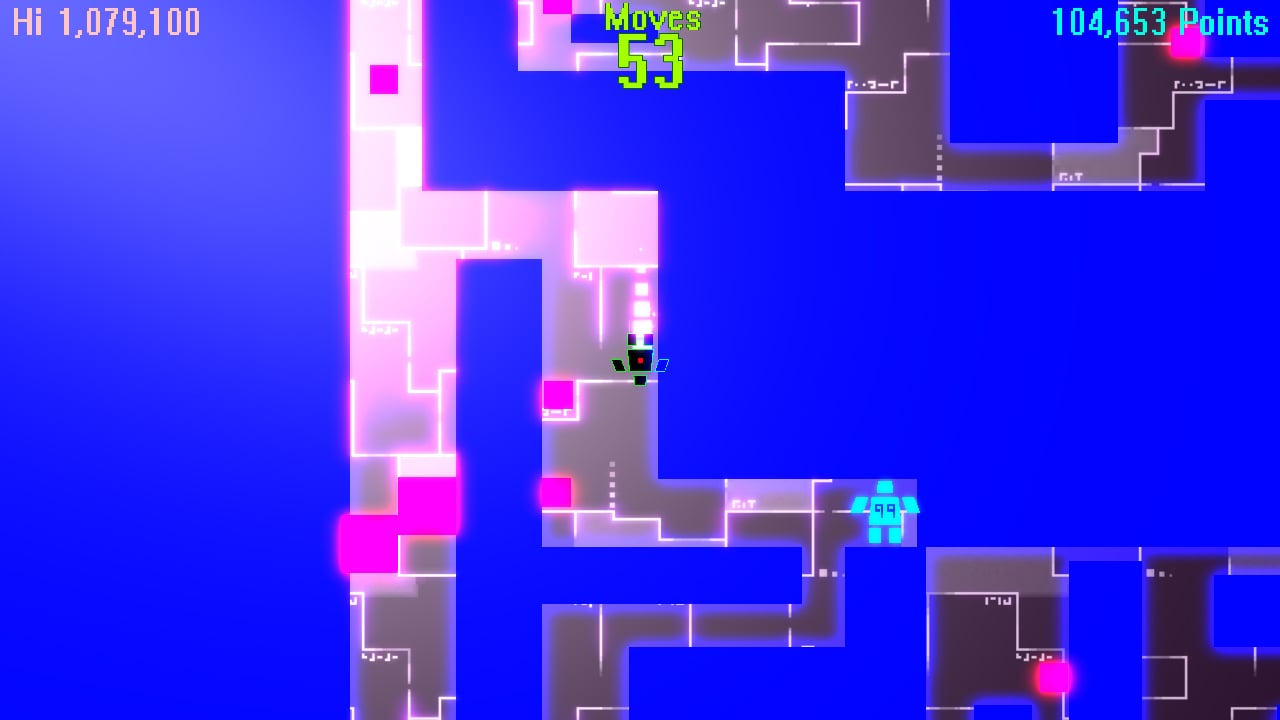 99Moves ($0.98 from $2.99 until 6/25)
99Seconds ($0.98 from $2.99 until 6/25)
Abyss ($0.98 from $2.99 until 6/25)
Almost There: The Platformer ($0.49 from $9.99 until 6/25)
Animal Hunter Z ($4.49 from $9.99 until 6/25)
Battle & Crash ($2.24 from $4.99 until 6/25)
Bingo ($2.24 from $4.99 until 6/25)
Blossom Tales ($7.49 from $14.99 until 6/25)
Caterpillar Royale ($2.24 from $4.99 until 6/25)
Chasm ($11.99 from $19.99 until 6/25)
Coast Guard: Beach Rescue Team ($8.99 from $11.99 until 6/25)
Collide-a-Ball 2 ($2.24 from $4.99 until 6/25)
Dark Quest 2 ($5.49 from $10.99 until 6/25)
Darts Up ($0.98 from $2.99 until 6/25)
DayD: Through Time ($1.99 from $9.99 until 6/25)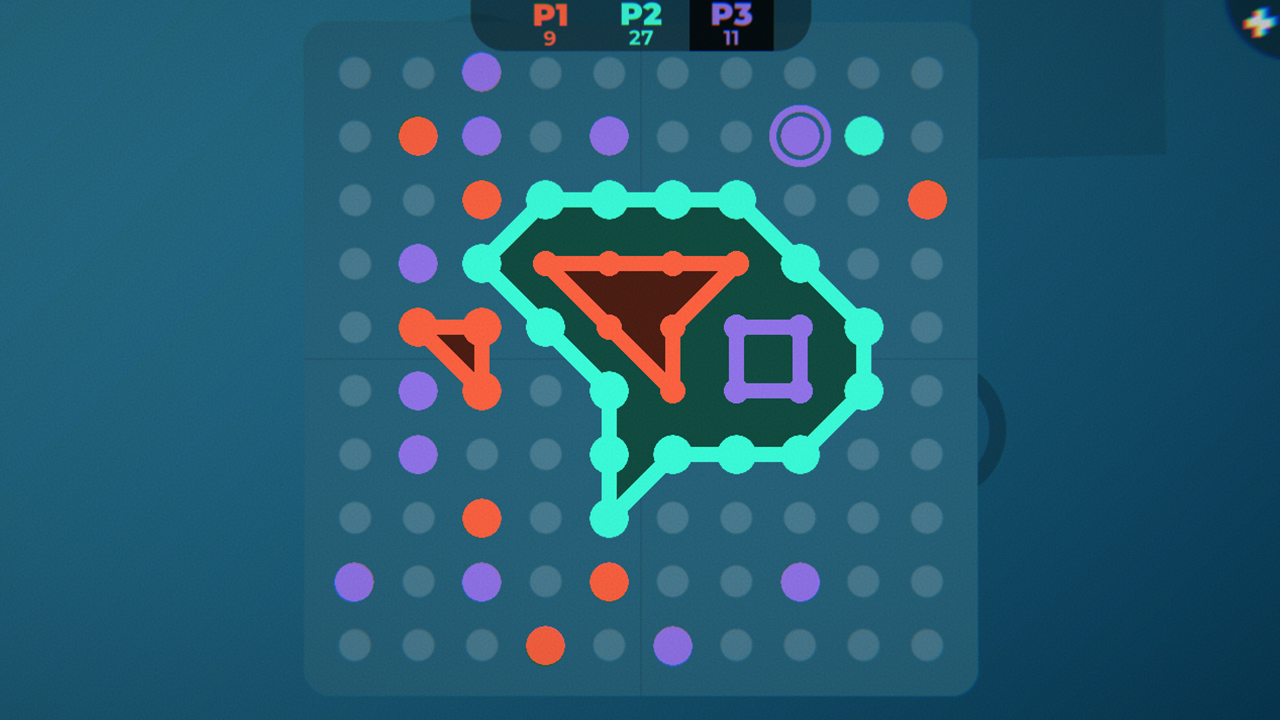 Dots 8 ($0.19 from $1.99 until 6/25)
Dungeon Shooting ($2.24 from $4.99 until 6/25)
Exception ($3.74 from $14.99 until 6/25)
Freakout: Calamity TV Show ($6.99 from $9.99 until 6/25)
Grimshade ($21.24 from $24.99 until 6/25)
Gurgamoth ($0.49 from $9.99 until 6/25)
Home Sheep Home ($4.99 from $9.99 until 6/25)
Iron Wings ($11.99 from $14.99 until 6/25)
Ivanych vs Eared Beast ($0.89 from $2.99 until 6/25)
Miden Tower ($13.49 from $14.99 until 6/25)
Neko Navy – Daydream ($9.09 from $12.99 until 6/25)
Oceanhorn ($7.49 from $14.99 until 6/25)
Piczle Colors ($3.60 from $12.00 until 6/25)
Piczle Lines DX 500 More Puzzles! ($2.99 from $9.99 until 6/25)
Pinball Lockdown ($1.99 from $5.99 until 6/25)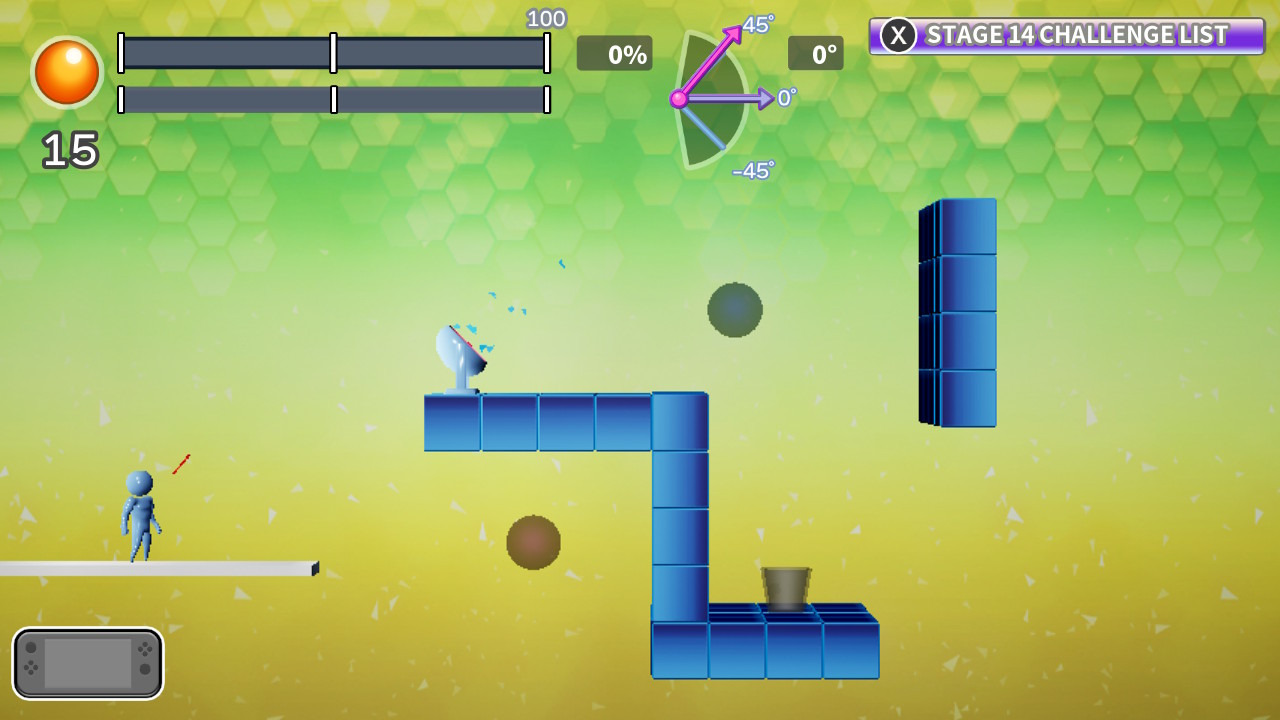 Ping Pong Evolution ($2.24 from $4.99 until 6/25)
Pizza Parking ($1.19 from $5.99 until 6/25)
Plague Road ($0.99 from $15.00 until 6/25)
Quarantine Circular ($4.79 from $5.99 until 6/25)
Rally Rock 'N Racing ($3.49 from $9.99 until 6/25)
Round Guard ($12.99 from $19.99 until 6/25)
SeaBed ($15.99 from $19.99 until 6/25)
Simulacra ($9.09 from $12.99 until 6/25)
Sin Slayers ($9.99 from $19.99 until 6/25)
Sir Eatsalot ($9.09 from $12.99 until 6/25)
SpaceColorsRacer ($0.59 from $5.99 until 6/25)
Super Crush KO ($9.99 from $14.99 until 6/25)
Super Ping Pong Trick Shot ($2.24 from $4.99 until 6/25)
Super Volley Blast ($6.99 from $9.99 until 6/25)
Table Top Racing: World Tour ($12.49 from $24.99 until 6/25)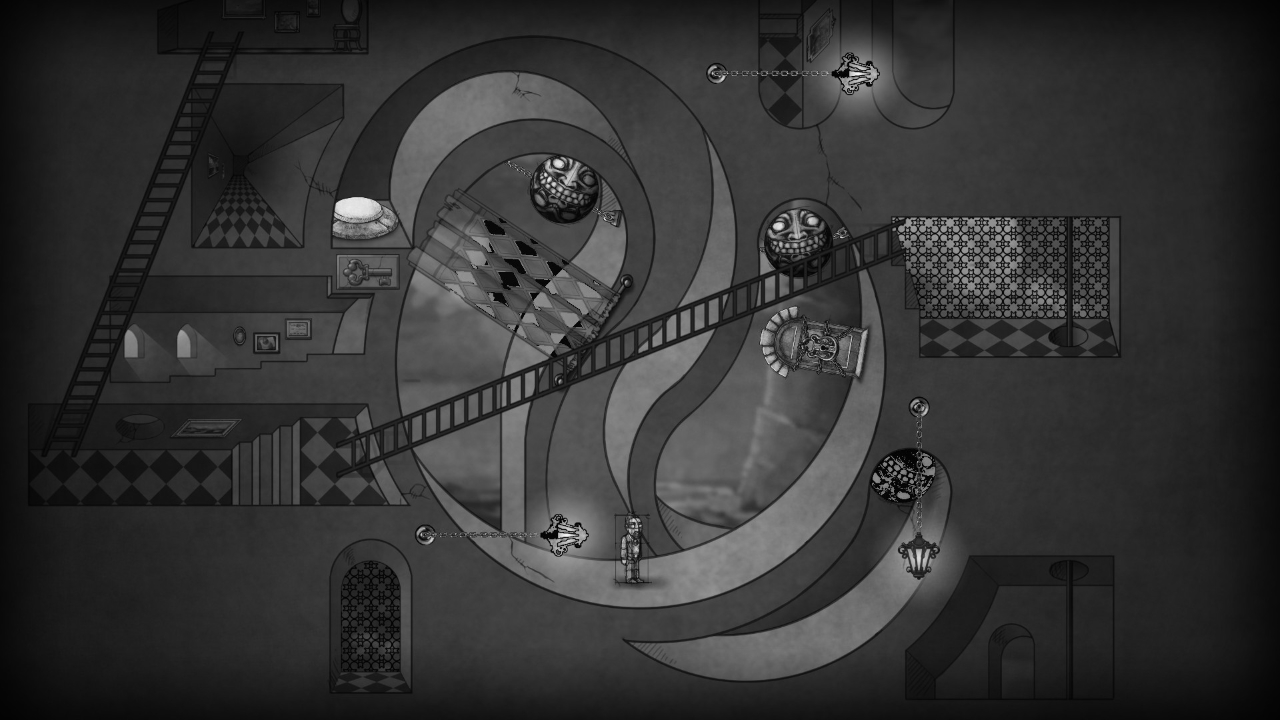 The Bridge ($1.39 from $9.99 until 6/25)
The Forgotten Land ($9.99 from $14.99 until 6/25)
The Office Quest ($2.99 from $11.99 until 6/25)
Tower Climb ($1.50 from $6.00 until 6/25)
Tumblestone ($1.79 from $14.99 until 6/25)
Venture Kid ($1.49 from $9.99 until 6/25)
Yoga Master ($19.99 from $24.99 until 6/25)
That's all for today, friends. Tomorrow… is going to be something. No less than 17 new games are on the schedule, and that's assuming nothing pops up unexpectedly. Weep for my poor hands. Anyway, I hope you all have an excellent Wednesday, and as always, thanks for reading!
Source: https://toucharcade.com/2020/06/24/switcharcade-round-up-darius-cozmic-collection-review-ys-ix-coming-to-switch-todays-new-releases-sales-and-more/