Hello gentle readers, and welcome to the SwitchArcade Round-Up for March 19, 2020. With it being Thursday and all, we're going to head directly to the new releases for the day. There are quite a few of them as usual, with the excellent shoot-em-up Dezatopia and the re-release of the wonderful Ittle Dew 2+ leading the pack. We've also got a list of sales that includes a very deep discount on the superb RPG Octopath Traveler. Let's get to business!
New Releases
Dezatopia ($19.99)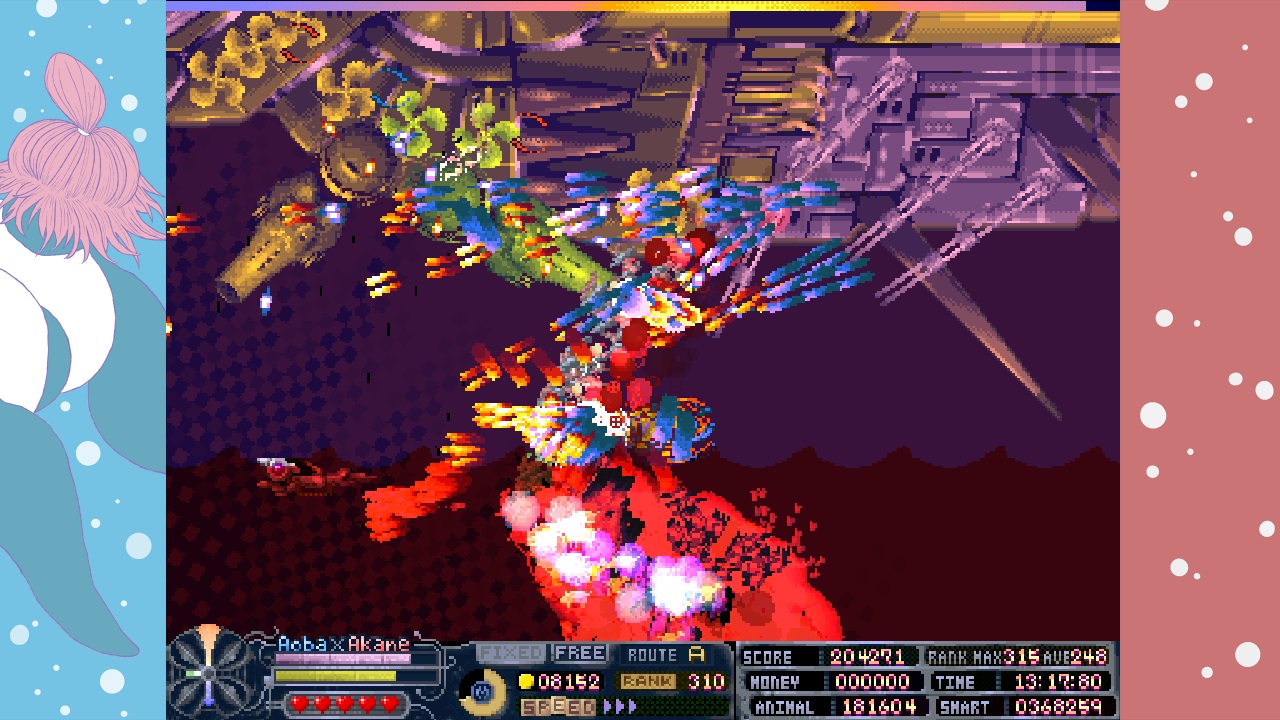 SwitchArcade Highlight!
Uh, this is a really incredible shoot-em-up. I've been playing it for about a week now in preparation for a review, and I've been very impressed with it. You get 24 stages that are arranged into 21 different routes, 21 nasty bosses, a cool on-the-fly shop system, tons of unlockable extras, and just some great old-school action. The visuals and audio are excellent as well. The unusual four-weapon system that allows you to turn on and off different weapons pointing in each cardinal direction is an interesting twist that keeps you on your toes. Shoot-em-up fans will definitely dig this one, but if you need more details I will have a review ready before too long.
Ittle Dew 2+ ($15.00)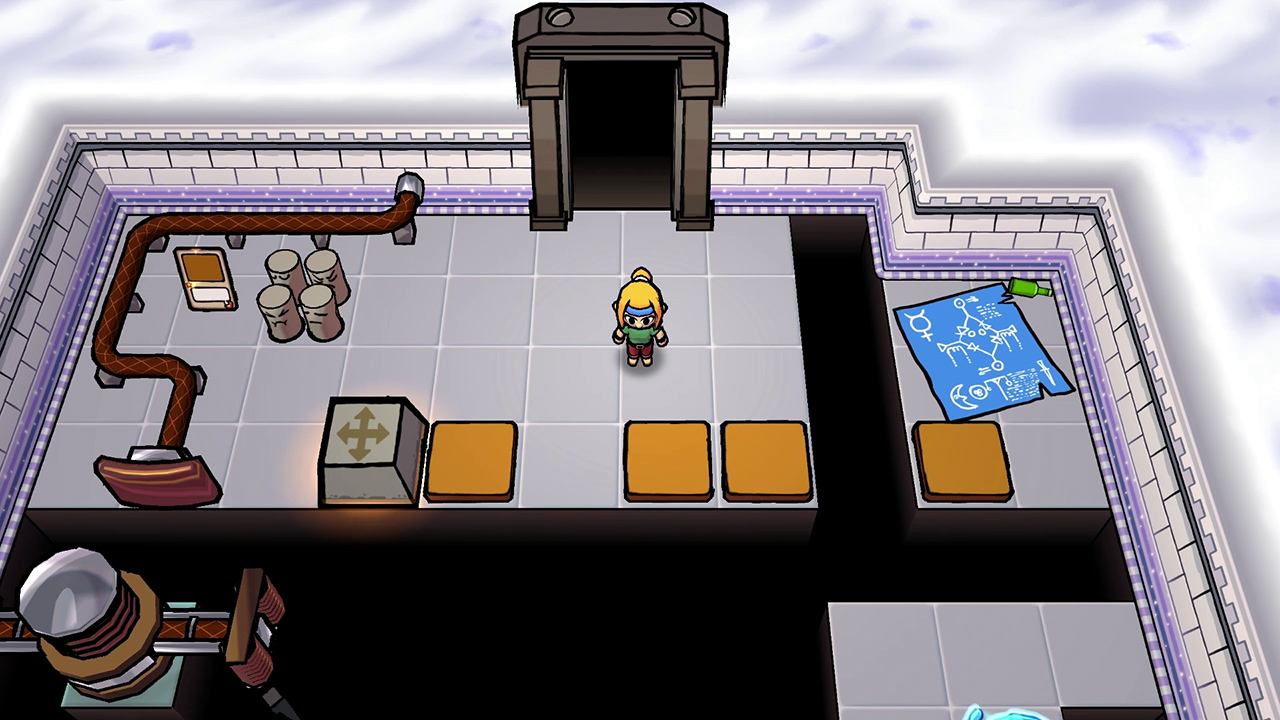 SwitchArcade Highlight!
Yeah, I know. This already came out on the Switch ages ago. Well, what happened here is that the developer, Ludosity, and the game's previous publisher, Nicalis, had a falling out. I'll let you search about it yourself if you want more details, but suffice it to say that the game is back in the hands of its creators and that's a good thing. For one thing, the price is now a heck of a lot cheaper. For another, I'd imagine Ludosity can now update the game as they see fit rather than depending on a third party to approve things like that. And best of all, now you can buy the game with the knowledge that the developer will get as much money from the purchase as possible. This is a really wonderful Zelda-style game with a great sense of humor, and I can heartily recommend it. The only question at this point is if people who owned the previous version will have to pay to have access to this new release. Guess the answer will be known by the time you read this!
Indie Puzzle Bundle Vol 1 ($39.99)
Buying this bundle gets you four previously-released puzzle games. The excellent Letter Quest Remastered, the lovely Glass Masquerade: Complete, the entertaining Pipe Push Paradise, and the wild Slayaway Camp: Butcher's Cut. Wow, all four of those games are good. Rare for a bundle with this many games in it, to be honest. Comparing to the normal prices of the included games, this bundle offers a nice discount. That said, all of these games go on sale relatively often, so unless this bundle follows suit it's generally not going to be a good purchase.
SeaBed ($19.99)
This is a yuri-themed mystery visual novel. If you don't know what yuri is already, you're probably not going to be terribly interested in SeaBed, but who knows? Anyway, though it eventually turns into a mystery story, a pretty big chunk of this rather long story is simple slice-of-life stuff, so if you need your plots to get on the rails immediately, you should probably skip this game. I know some people really think highly of this visual novel, and I suspect it's down to the interesting character work that unfolds through the course of the story. On the whole, though, I found it to be pretty bland. I've certainly played worse, but I don't know that you'd want to spend a dozen hours or more reading something that's just barely above the bar, so to speak.
Silent World ($4.99)
Something of a stealthy puzzle game, Silent World sees you exploring a post-apocalyptic city where dangerous mutants roam freely and traps are scattered all around. You have to make your way through these deadly locales, hiding from the mutants and making sure not to make too much noise. And all you have to help you is a single match. Did I mention it's pretty dark? Yeah, there are a lot of places where you can't see too much farther than a little circle of light from your match. Feels a bit on the rougher side of things, but I suppose for the price that's to be expected.
The Secret Order: Shadow Breach ($14.99)
Artifex Mundi's latest port to the Switch is another hidden object adventure game. You play as a woman named Sarah who is a member of a secret order (TITLE DROP) who, as near as I can tell, just go around solving mysteries? Sure, that's fine. You need to investigate a mysterious dragon clan who have found some sort of ancient relic that threatens the world. You'll almost certainly foil their plans through your keen observation skills, if previous games from this publisher are any measure. I've said it before and I'll say it again: I'm not the audience for this kind of thing, but I know you're out there, so please enjoy this new release.
Nerdook Bundle Vol. 1 ($29.99)
A triple-pack of titles from one-man developer Nerdook, this gives you a convenient way to buy Monster Slayers, Reverse Crawl, and Vertical Drop Heroes in one fell swoop. They're fine enough games but as I said up above, when it comes to bundles, make sure you do the math on things before you buy them. The games in question are on sale reasonably often, so unless the bundle follows suit, it may often be cheaper to buy them separately. At regular prices, this is actually a nice bit of savings. Well, do with it what you will.
Factotum 90 ($7.99)
An entertaining but all too brief puzzle game where you control two walker robots and try to repair your ship. It follows the standard set-up for a two-character puzzle game, so you'll have to use one robot to do something that allows the other robot to open a way forward for the first one, and so on. There are 30 stages in total, so it ends quite quickly once you get a grasp on things. The price is certainly reasonable, but between how familiar it all feels and the rather unsatisfying length, it's not something I'd strongly recommend.
Ghost Sweeper ($4.99)
This one is from the developer of Dyna Bomb, and it seems to be inspired by the 8-bit classic Solomon's Key. It's a puzzle-platformer, and by the looks of things it is those things in the very old-school sense of the label. Explore eight different zones using the ghost sweeper of your choice. Find all of the secrets to unlock a final hidden zone and the game's real end. Each zone has eight different levels, so you're looking at somewhere near eighty levels in all. Ghost Sweeper has been out on Steam and possibly other platforms for a while, but it doesn't seem to have gained much traction. Fans of the old games this pays homage to may want to give it a shot, though.
Beyond Enemy Lines: Essentials ($9.99)
This is a follow-up to Beyond Enemy Lines: Covert Operations, but as far as I can tell this isn't a port of Beyond Enemy Lines 2. You get a new campaign with four missions set in a snowy arctic region, and there are apparently some new weapons. Like the first game on Switch, this is single-player only. The original Beyond Enemy Lines was pretty awful, and I'd imagine this one isn't too far off from it. They wouldn't be pushing another game out if the first one hadn't sold reasonably well, however. Which means this game is, statistically speaking, of interest to at least some of you.
Sales
(North American eShop, US Prices)
Octopath Traveler has sold 2 million copies! How about that? And to celebrate that, plus get it on its way to the 3 million mark, the game is on sale for half-price. RPG fans will not regret throwing down that thirty bucks, I'm confident. There are some other good sales in the list, including Evoland Legendary Edition, Dezatopia, and Super Cane Magic Zero. As usual, I expect there will be a huge amount of new sales tomorrow, especially with some publishers wanting to give players something to do if they need to stay inside. Be sure to check the outbox as well, however. PQube's sale is coming to an end and the publisher doesn't really do those that often.
Select New Games on Sale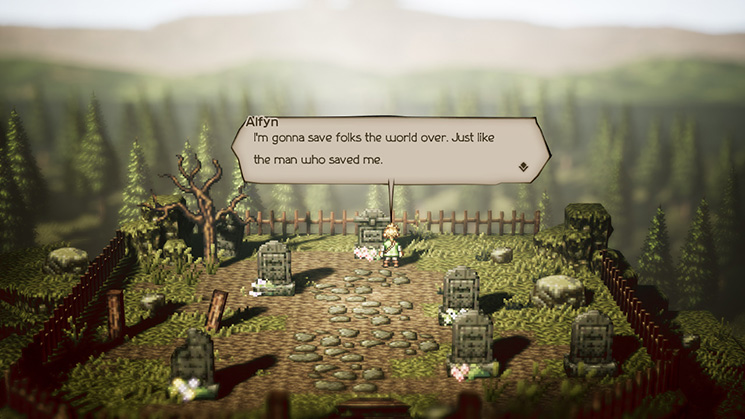 Octopath Traveler ($29.99 from $59.99 until 4/2)
I, Zombie ($0.99 from $4.99 until 4/7)
Puzzle Herder ($0.99 from $4.99 until 4/6)
Azuran Tales: Trials ($1.29 from $12.99 until 4/6)
Indie Gems: Explosions ($14.99 from $29.99 until 4/1)
Indie Gems: JRPG ($9.99 from $19.99 until 4/1)
8-Ball Pocket ($1.97 from $5.99 until 4/7)
Wide Ocean Big Jacket ($4.79 from $7.99 until 3/25)
Chapeau ($12.74 from $14.99 until 4/7)
Evoland Legendary ($7.99 from $19.99 until 3/31)
Northgard ($24.49 from $34.99 until 3/31)
Queen's Quest 4: Sacred Truce ($7.49 from $14.99 until 3/30)
Kid Tripp ($1.99 from $3.99 until 4/9)
Spartan ($1.19 from $3.99 until 4/9)
Survive! Mr. Cube ($2.99 from $14.99 until 4/2)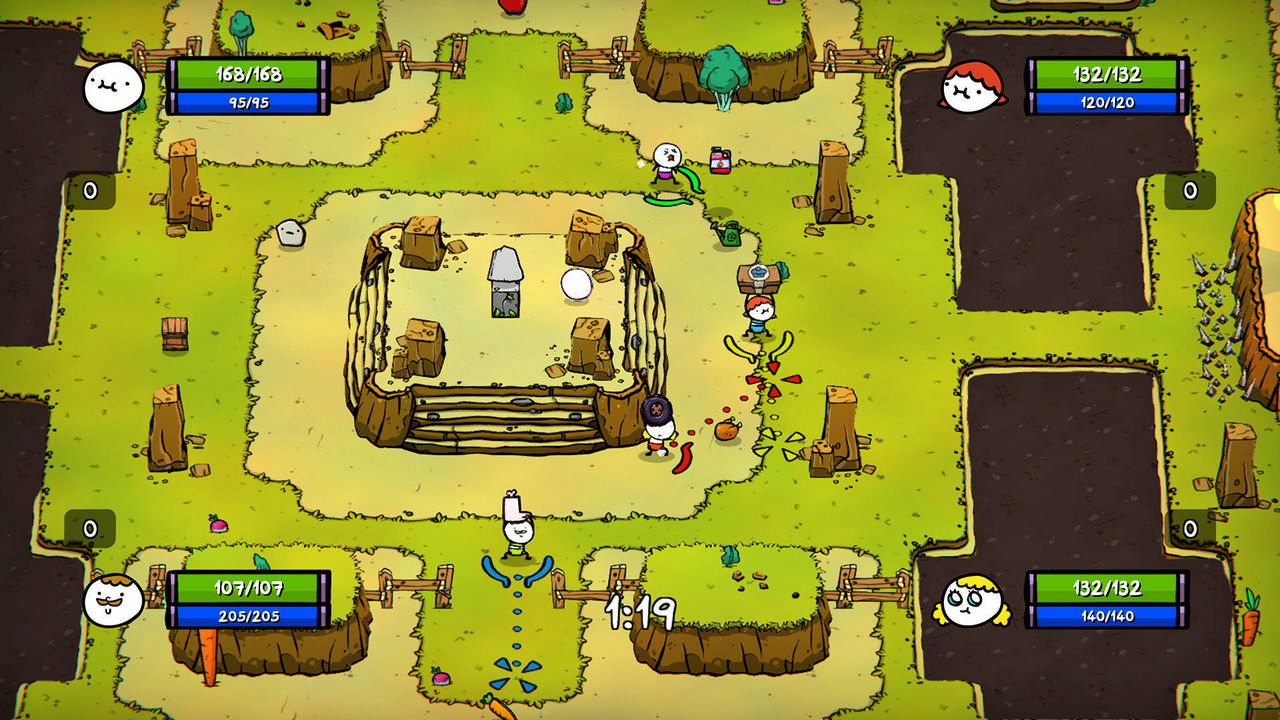 Super Cane Magic Zero ($17.49 from $24.99 until 4/2)
Archlion Saga ($2.99 from $4.99 until 4/2)
Everdark Tower ($2.99 from $4.99 until 4/2)
Grand Brix Shooter ($1.99 from $9.99 until 4/2)
Squidlit ($0.99 from $1.99 until 4/3)
Orbitblazers ($5.99 from $19.99 until 4/5)
Tilt Pack ($9.99 from $14.99 until 4/3)
Dezatopia ($16.99 from $19.99 until 3/27)
MazM: Jekyll and Hyde ($11.99 from $14.99 until 4/9)
Adam's Venture: Origins ($35.99 from $39.99 until 4/2)
Sales Ending Tomorrow, Friday, March 20th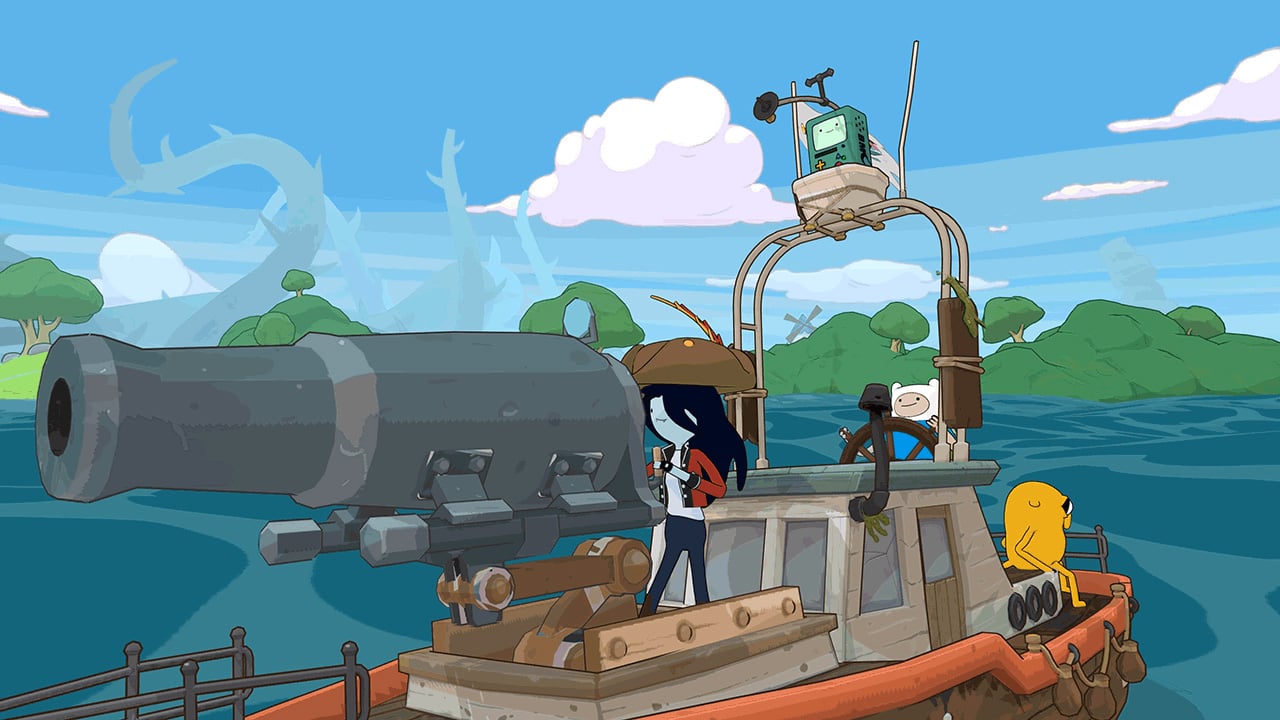 Adventure Time: Pirates ($15.99 from $39.99 until 3/20)
Alder's Blood ($14.99 from $19.99 until 3/20)
Amnesia: Collection ($11.99 from $29.99 until 3/20)
Ash of Gods: Redemption ($20.99 from $29.99 until 3/20)
Ben 10 ($7.99 from $19.99 until 3/20)
Crayola Scoot ($4.49 from $29.99 until 3/20)
Dreamworks Dragons ($19.99 from $39.99 until 3/20)
Dusk Diver ($33.99 from $39.99 until 3/20)
Enter the Gungeon ($7.49 from $14.99 until 3/20)
Gal*Gun 2 ($15.74 from $44.99 until 3/20)
Grizzland ($3.99 from $4.99 until 3/20)
Gun Gun Pixies ($39.99 from $49.99 until 3/20)
Hotel Transylvania 3 ($11.99 from $29.99 until 3/20)
Ice Age Scrat's Nutty Adventure ($27.99 from $39.99 until 3/20)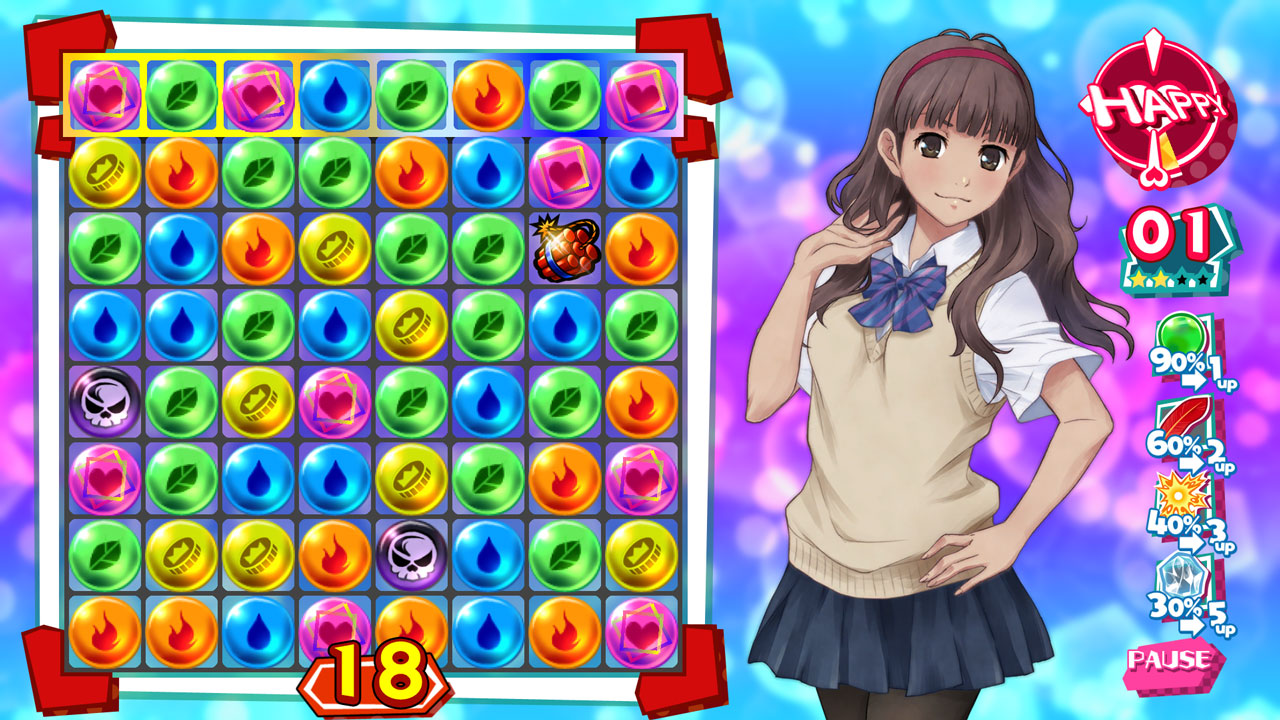 Kotodama: 7 Mysteries ($16.49 from $29.99 until 3/20)
Muddledash ($2.09 from $5.99 until 3/20)
Mystery of Woolley Mountain ($1.29 from $12.99 until 3/20)
Our World Is Ended. ($35.99 from $59.99 until 3/20)
PAW Patrol: On a Roll! ($19.99 from $39.99 until 3/20)
PlataGO! Platform Game Maker ($11.99 from $19.99 until 3/20)
Raging Loop ($23.99 from $29.99 until 3/20)
Razed ($4.19 from $11.99 until 3/20)
Redeemer: Enhanced ($13.49 from $29.99 until 3/20)
Robots Under Attack! ($1.99 from $5.99 until 3/20)
Root Letter: Last Answer ($23.99 from $29.99 until 3/20)
Skull Rogue ($1.99 from $2.99 until 3/20)
Stela ($16.99 from $19.99 until 3/20)
The Unholy Society ($8.69 from $9.99 until 3/20)
UglyDolls ($5.99 from $39.99 until 3/20)
Ultimate Chicken Horse ($8.99 from $14.99 until 3/20)
Wuppo: Definitive ($9.99 from $14.99 until 3/20)
Yet Another Zombie Defense HD ($0.99 from $4.99 until 3/20)
That's all for today, friends. Tomorrow is a bigger Friday than usual. We've got Animal Crossing: New Horizons, DOOM 64, Quell Memento, and many more. We'll have summaries of all of those games, provided I can tear myself away from Animal Crossing. What? I can do it! We'll also have a big list of new sales, and maybe some news if it seems very important. I hope you all have a great Thursday, and as always, thanks for reading!
Source: https://toucharcade.com/2020/03/19/switcharcade-round-up-dezatopia-ittle-dew-2-and-todays-other-new-releases-the-latest-sales-featuring-octopath-traveler-and-more/