Hello gentle readers, and welcome to the SwitchArcade Round-Up for July 9th, 2020. It's Thursday today, and that means there are a whole bunch of new releases to check out. We also briefly touch on the many announcements made by Limited Run Games in their latest presentation. Finally, we round things out with a look at all of the incoming and outgoing sales. There's a lot to check out today, so let's commence the action!
News
Limited Run Games Announces a Ton of Upcoming Titles
Just a real quick one here as we have a lot of new releases to go through. I couldn't resist including this, though, because Limited Run Games really brought the fire in its big presentation. The following games were announced to get physical Switch releases through the publisher in the future:
Shantae
Shantae: Risky's Revenge
Xtreme Sports
The Mummy Demastered
River City Girls follow-up
Return of the Obra Dinn
Bloodstained: Curse of the Moon 2
Mighty Gunvolt Burst
Trover Saves the Universe
Samurai Jack: Battle Through Time
Super Meat Boy
Katana Zero
Bug Fables: The Everlasting Sapling
Pixel Junk Eden 2
TowerFall Ascension
Demon Turf
Grandia HD Collection
Castlevania Anniversary Collection
Carrion
GRIS
The Friends of Ringo Ishikawa
Kunai
MegaDimension Neptunia VII
Observer
Star Wars Episode I: Racer
To The Moon
Where the Water Tastes Like Wine
Ys Origin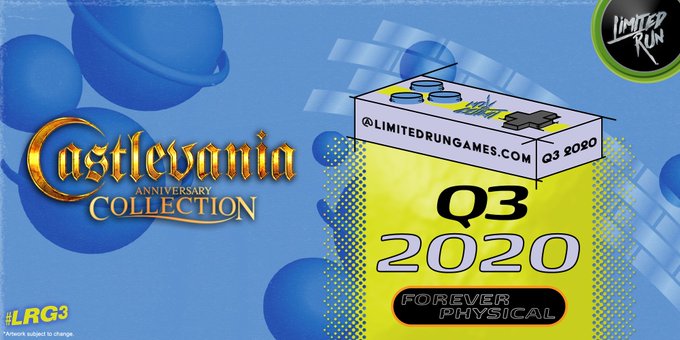 So… yeah. That's a lot. Two that really caught my eye were Grandia HD Collection and Castlevania Anniversary Collection, which must have taken a ton of legwork from Limited Run to make happen. Also note a few games we didn't know about prior to this presentation: Switch ports of Shantae and Shantae: Risky's Revenge, which will also have digital editions available, and a new River City Girls game that we'll find out more about at a later date. Pretty amazing how far this bunch has come from the days of Saturday Morning RPG and Breach & Clear, eh?
New Releases
CrossCode ($19.99)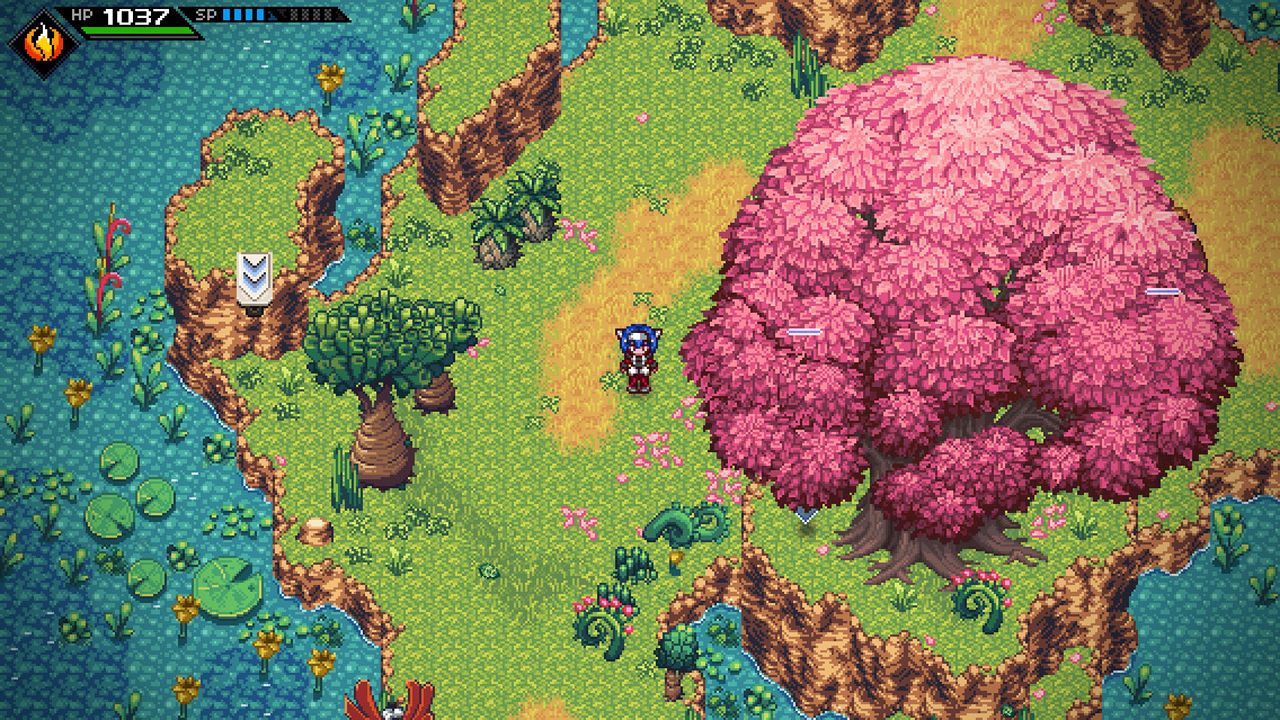 SwitchArcade Highlight!
The long wait is over. The amazing action-RPG CrossCode is now available on Switch! This is a terrific adventure in the classic 16-bit style, packed with tons of content to keep you busy for dozens of hours. The game itself is excellent, but the Switch version does suffer from some minor technical issues that may or may not be getting cleared up with a day one patch. I'll have a full review of this one early next week, so do look forward to that. And a gentle reminder that a handful of physical versions of CrossCode are available through Strictly Limited Games. Twenty bucks for a game this good feels a bit like a crime.
Demon's Rise: War for the Deep ($6.99)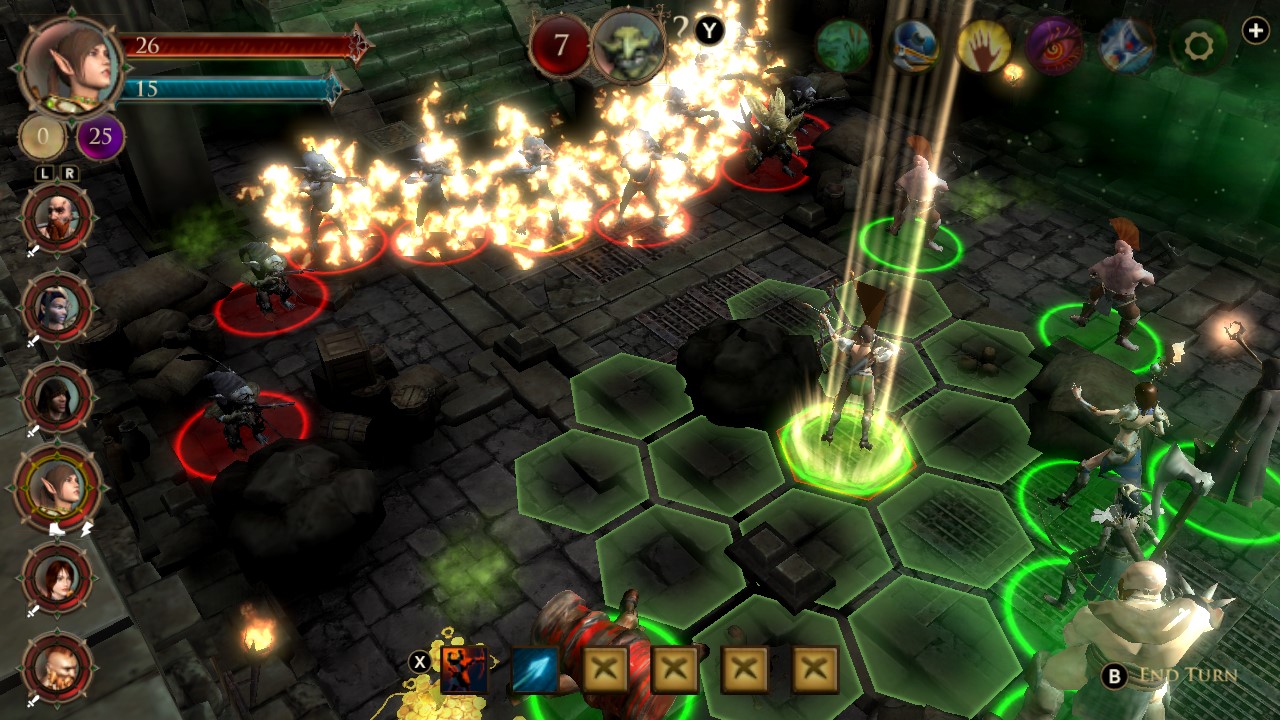 SwitchArcade Highlight!
Now here's a familiar face. The rather well-done mobile tactical RPG Demon's Rise comes to the Switch in enhanced form. You get 85 levels, 30 different character classes to build your party from, plus tons of spells, abilities, gear, and loot. Make use of cover to get a strategic advantage, and be careful to monitor each character's level of panic. Of course, you can flip that around on the enemies if you position things right. This was a lot of game for a reasonable price on iOS, and it's a similar value proposition on the Switch. I'll have a review of this one soon, but if you enjoyed the game in its mobile form and want a prettier take for your Switch, you'll be happy with what you get here.
Elden: Path of the Forgotten ($15.99)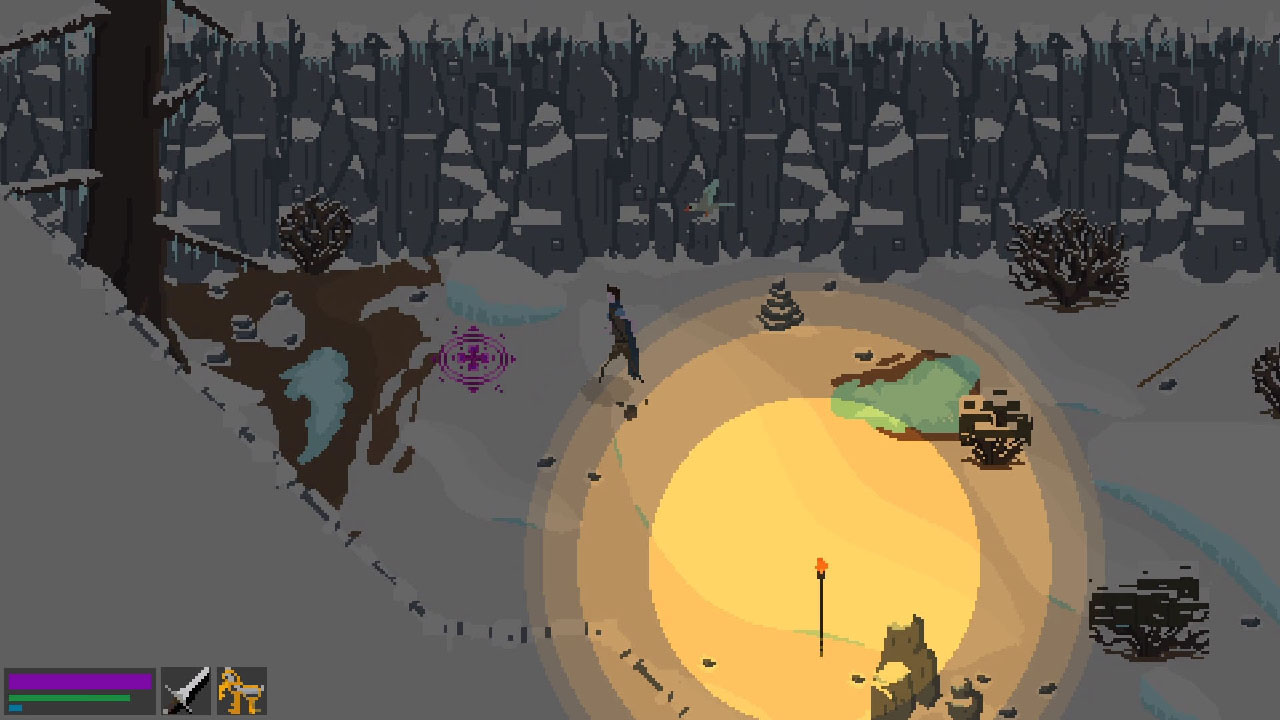 SwitchArcade Highlight!
A top-down action-RPG with a darker vibe and a strong pixel art style, Elden: Path of the Forgotten is one of those games that wears its inspirations on its sleeve but still comes off as its own thing. The Lovecraftian influence runs deep here, but you can also feel a lot of Dark Souls in the deliberate and strategic nature of the combat. This is especially the case when bosses come into play. Very cool stuff, but be warned that there are more than a few grotesque and gory scenes in here. If CrossCode's colorful style is a turn-off for you, you may find this game to be more suited to your tastes.
Arcade Archives Gradius ($7.99)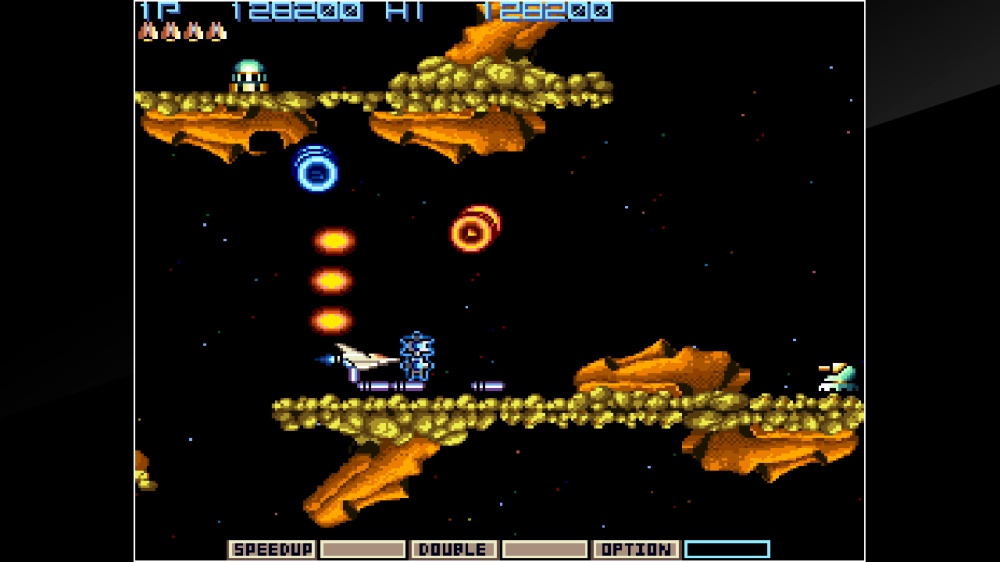 Look, Gradius definitely fits the bill as a popular and historically significant game, there's no question of that. But it's also one of those games that has been made available on the Switch in a higher-value package. In this case, it's part of the Konami Arcade Classics Anniversary Collection which was developed by the very same Hamster that handles the Arcade Archives. That package gives you Gradius plus seven other games for $19.99, which leaves me wondering who would actually want Gradius alone for $7.99. I mean, I'd think if you liked Gradius enough to buy it, you'd also like its sequel and Life Force at a bare minimum. At any rate, I suppose it's nice that this game is here for those who want Gradius and only Gradius.
Laraan ($6.00)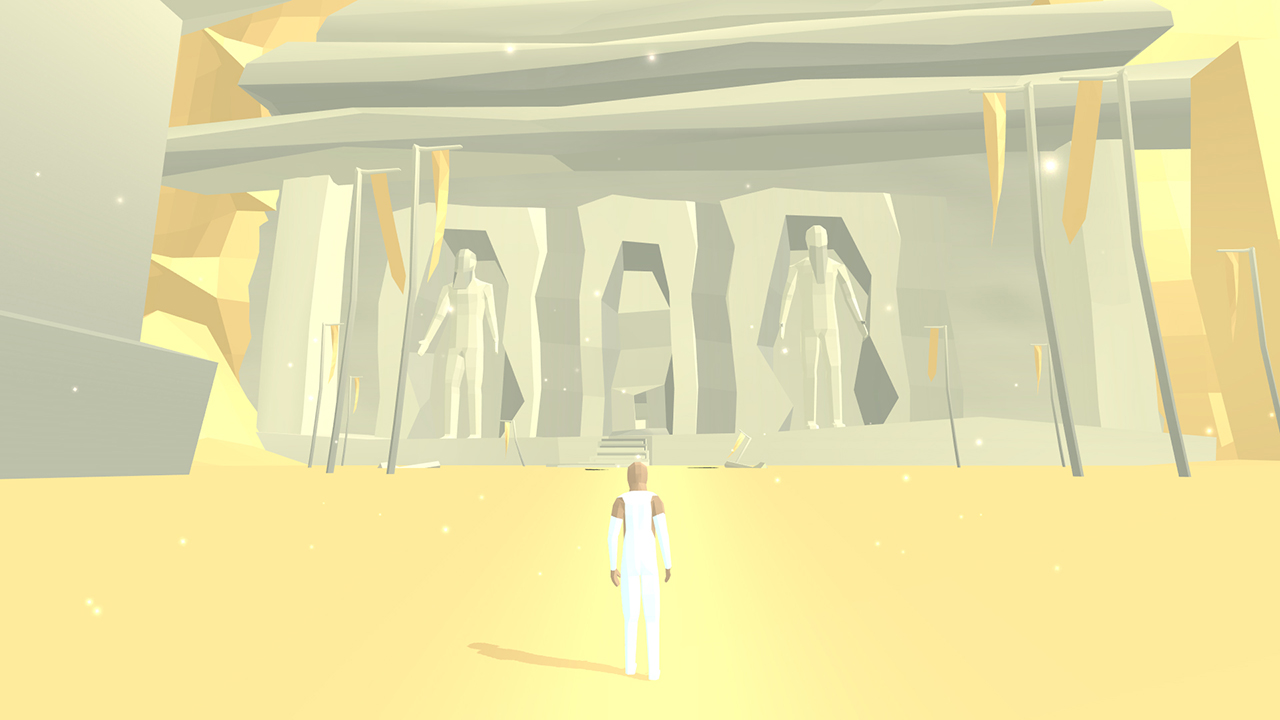 An oddball adventure game with a low-poly aesthetic, Laraan seems like it might have some promise at first blush. It doesn't take that long to realize that it's kind of a boring mess. A short, boring mess. You get about an hour of running and jumping through a very strange world with physics and collision detection that feel like something decidedly unfinished. It's been out for a few years on PC and the general consensus isn't exactly beaming, but it does have a few fans. I'm afraid I'm not one of them, but if you want something well off the beaten path to play today this is probably the farthest afield.
Dangerous Relationship ($14.99)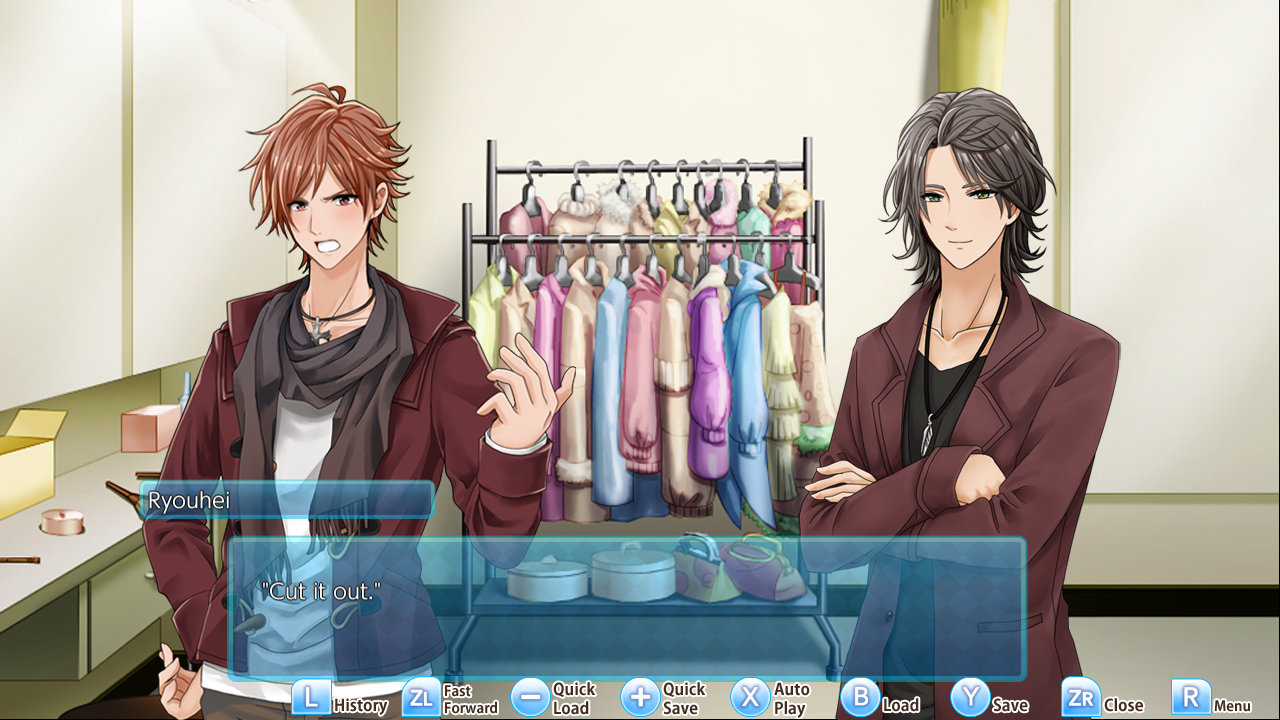 Are otome visual novels the new top-down twin-stick roguelite shooters? Perhaps. There certainly are a fair number of them on the eShop, and here is another one. A selection of hunky guys to choose from, each fitting one of the classic personality types? Check. A protagonist with no eyes? You betcha. An odd premise that nevertheless works as wish fulfillment for the romantically-inclined? Yep! In this case, you're a woman who has started a new job in show business and soon ends up dating one of the famous celebrities she meets. Sounds pretty dangerous. But for the sake of smooching handsome anime dudes with our eyeless lady? Let's get dangerous.
Solitaire TriPeaks Flowers ($5.99)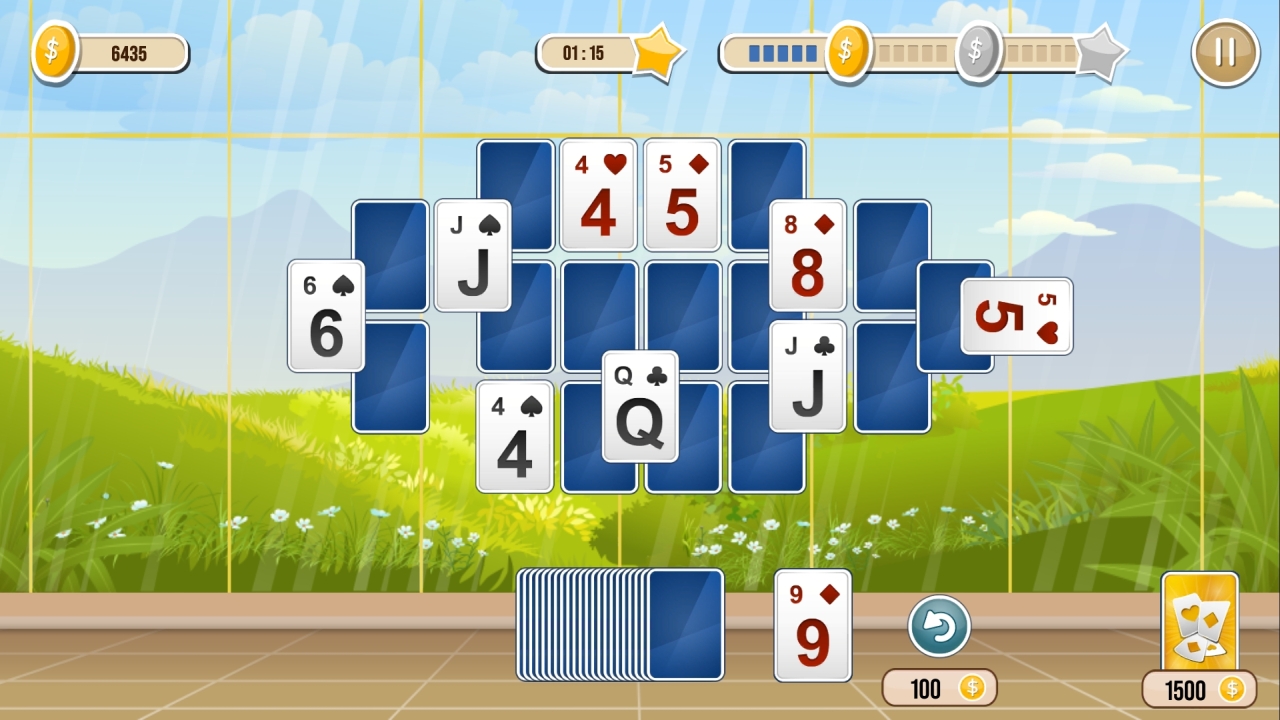 Most mobile players are likely familiar with what kind of game this is just by looking at that screenshot, but let's clarify it for those who aren't. This type of Solitaire is often known as Pyramid Solitaire, and it involves removing cards from the tops of piles to reveal the cards underneath, eventually clearing them all. This game takes a stage-base approach, looking very much like one of the many free-to-play Pyramid Solitaire games you can get on your iPhone or iPad. There are power-ups you can earn and use, and a lot of the time stages come down to pure luck. Personally, I'd save my six bucks and just grab a similar game off the App Store for free, but I'm me and you're you. Do what you must.
Crowdy Farm Puzzle ($5.99)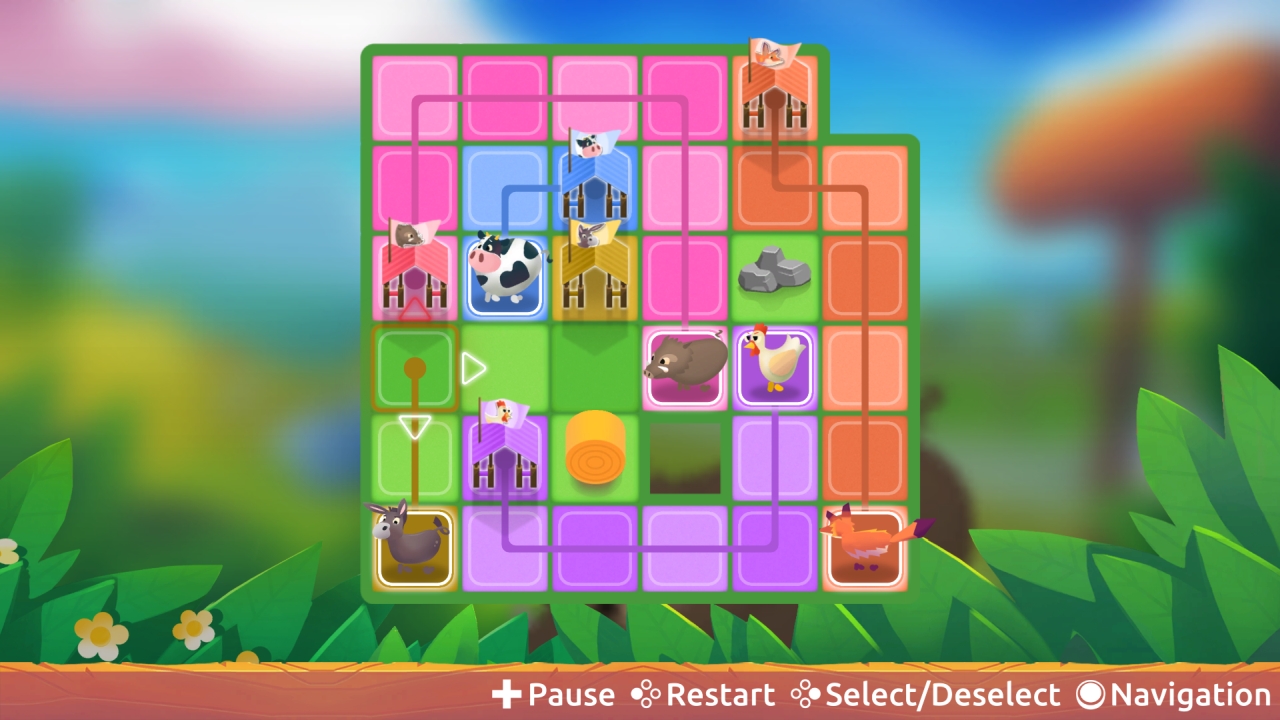 This is from the same publisher as Solitaire TriPeaks Flowers, but rather than aping one particular popular puzzle game, it instead presents you with five different types of puzzle. Each one gets 30 stages to show its stuff, for a total of 150 puzzles to clear. For example, one type is quite similar to PathPix/Slitherlink, with you having to draw paths between animals and their homes without crossing over any other paths. Another has you plotting a path for a dog that will lead each of the animals on the field to their homes and ultimately bringing the dog to the goal. Nothing too original or fancy, but I'm a bit more inclined to recommend this one simply because of the variety on display. Only a bit, mind you.
Retro Game Pack ($4.99)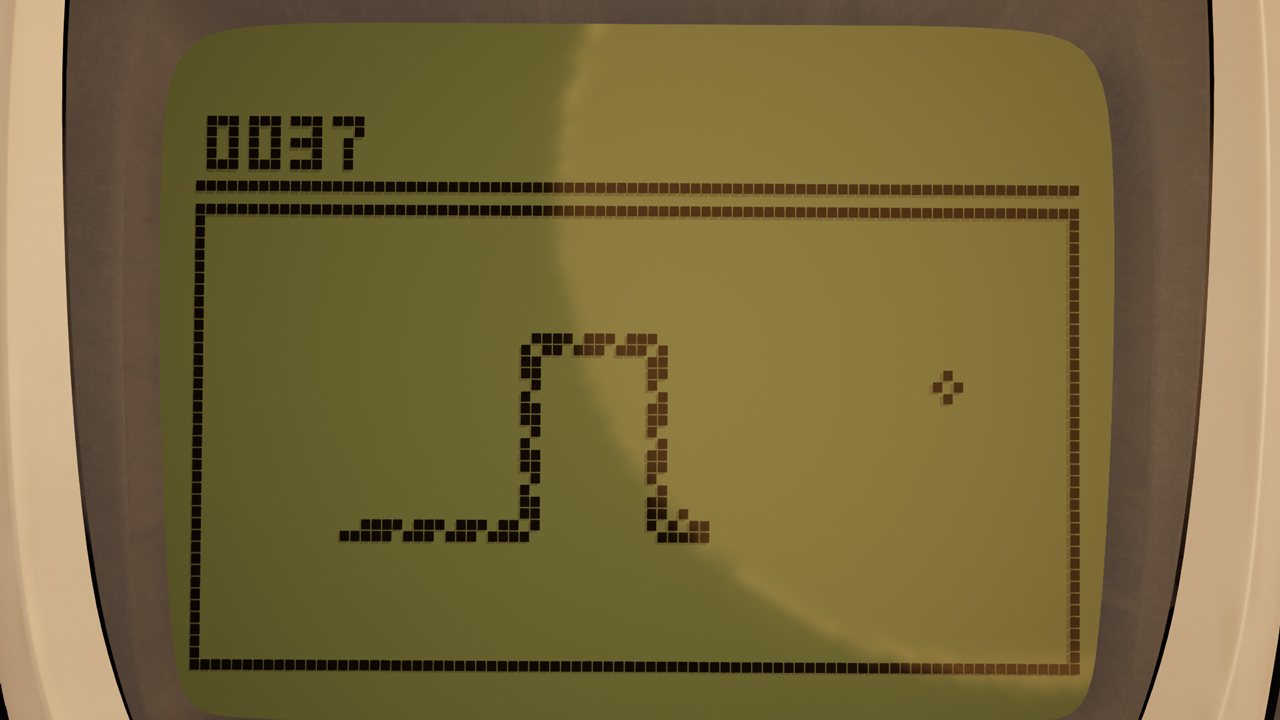 No, not the actual retro games you remember. Those cost money to license, you see. You also shouldn't expect a whole lot of games in this pack, either. So, what is this all about? Three games. One is a copy of Pong played on an in-game dusty CRT television. Another is a copy of Snake played on an in-game classic Nokia-style phone. The third is hecking Tic-Tac-Toe, played on an in-game sheet of paper. There are a couple of rule variants for the latter two games, and you can play all three games alone against an AI or with another player locally. Well, it's five dollars.
1993 Shenandoah ($12.99)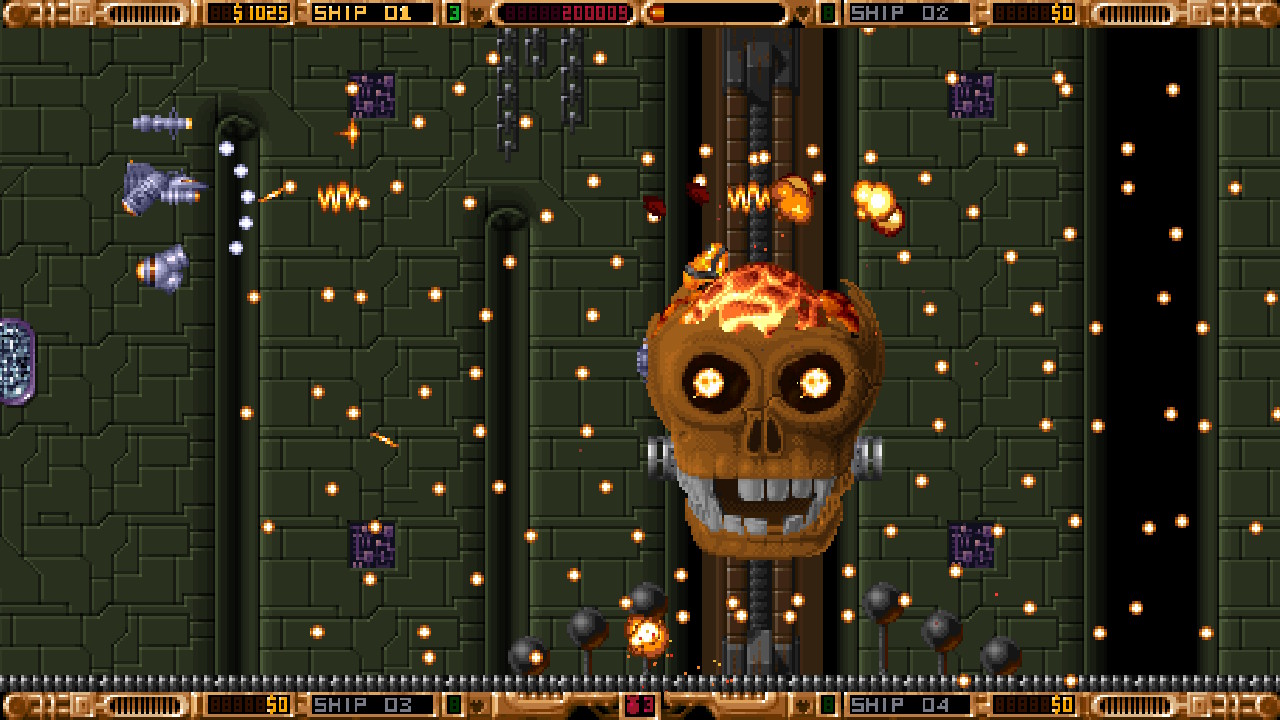 This seems to be happening a lot these days, but this game was originally intended for an Amiga release back in the day but for a variety of reasons didn't make it to the finish line. The original graphics, sound, effects, and much of the design were all brought into a new engine, and that's how 1993 Shenandoah got to the Switch. The game actually includes a four-player co-op mode via local multiplayer, a feature that helps it stand out from the sea of well-made horizontal shoot-em-ups already on the platform. I can't vouch for the quality of the game as a whole, but it certainly nails that Amiga aesthetic. Might be worth a dip if you're on the hunt for another shoot-em-up.
TroubleDays ($7.99)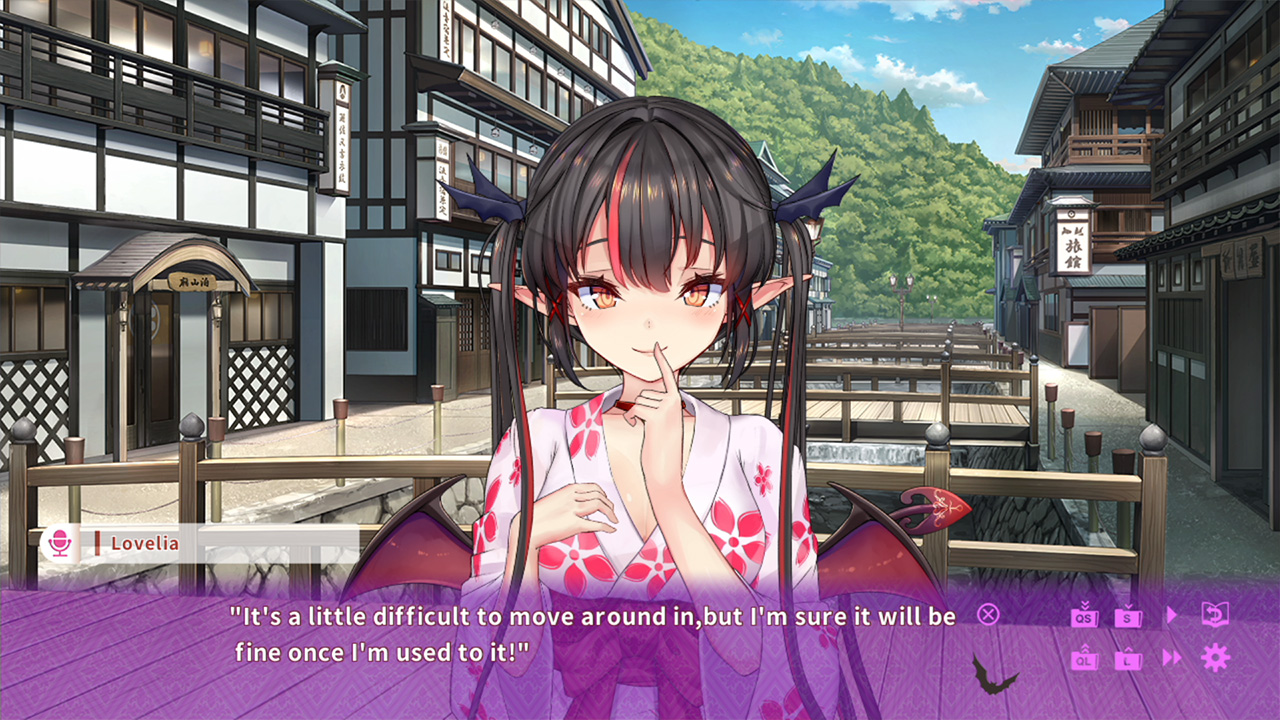 This is a visual novel where your main character has to learn how to live with a rookie succubus on her first job. Naturally, she needs to harvest his lust. Succubus and all that. Unfortunately, she's hopelessly innocent, which keeps her from properly sealing the deal. She can't go back to the demon world empty-handed, and she can't go after another guy until she's finished with the current one, which leads us to the wacky premise where she has to live with the MC. It sounds pretty naughty, but that Teen rating means it likely doesn't go too far. Still not one to play on the bus or anything, I'd imagine.
Vigor ($19.99)
To be clear, this is the Founder's Pack for Vigor. The game itself will be available as a free-to-play release in a few months, but if you want to get in on the ground floor and get some extra goodies, this pack is for you. In addition to being able to access the game early, you'll also get a special Founder Uniform, Vigor Baseball Cap, and a "Dust-off Hands" Gesture. You'll also get some Crowns. This pack will only be available for a limited time, so if you want to get those goodies and start playing this new loot-shooter now, you'd best get on it quick-like.
Sales
(North American eShop, US Prices)
The first wave of new sales has already hit at the time of writing, but there will likely be quite a bit more that we'll have to catch up with tomorrow. Highlights today include Monster Boy and the Cursed Kingdom, an absurd fire sale on Gurgamoth, and some discounted KEMCO RPGs. As for the outbox, I'd say the main point of interest is RollerCoaster Tycoon Adventures. It seldom goes on sale so if you want it, you'd best grab it while it's cheaper.
Select New Games on Sale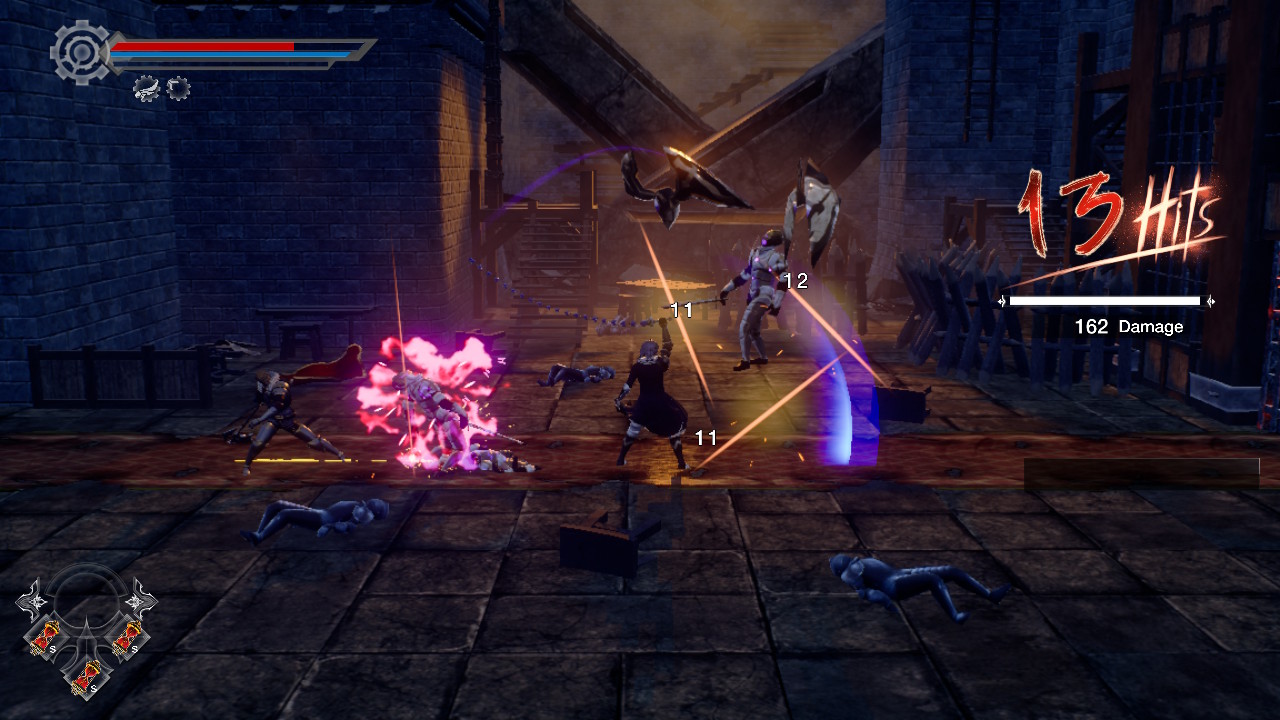 AeternoBlade II ($23.99 from $29.99 until 7/29)
60 Seconds! ($2.49 from $9.99 until 7/22)
60 Parsecs! ($4.99 from $9.99 until 7/22)
The Bridge ($1.49 from $9.99 until 7/16)
Tumblestone ($1.79 from $14.99 until 7/16)
Almost There: The Platformer ($0.49 from $9.99 until 7/16)
Yet Another Zombie Defense HD ($0.99 from $4.99 until 7/29)
Gurgamoth ($0.19 from $9.99 until 7/16)
OMG Police ($0.99 from $4.99 until 7/16)
Nirvana Pilot Yume ($3.99 from $4.99 until 7/16)
inbento ($3.49 from $4.99 until 7/30)
Madoris R ($4.00 from $5.00 until 7/30)
EQQO ($4.00 from $6.00 until 7/30)
Lydia ($2.66 from $4.00 until 7/30)
Battojutsu ($3.99 from $4.99 until 7/30)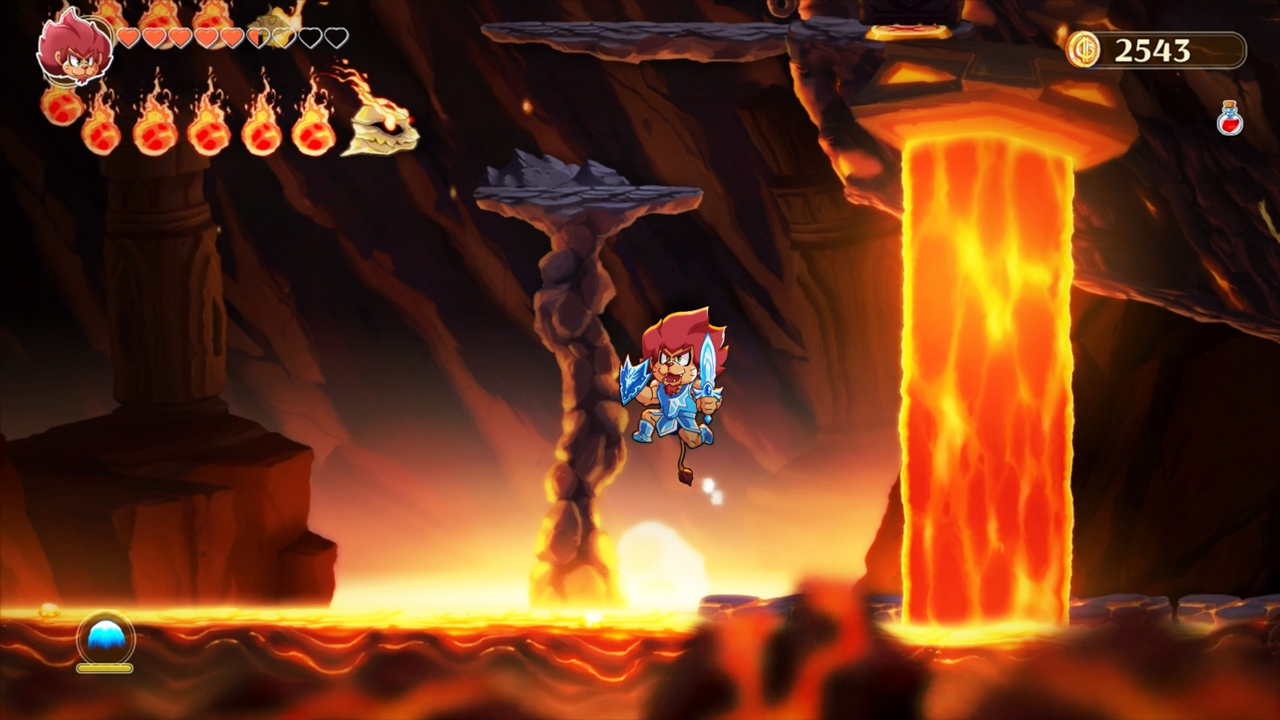 Monster Boy & Cursed Kingdom ($17.99 from $39.99 until 7/30)
Clumsy Rush ($0.99 from $4.99 until 7/16)
Soul Searching ($6.66 from $9.99 until 7/30)
Cyber Protocol ($0.99 from $9.99 until 7/16)
Everdark Tower ($2.99 from $4.99 until 7/30)
Archlion Saga ($2.99 from $4.99 until 7/30)
Elemental Knights R ($0.75 from $22.75 until 7/30)
Outlast: Bundle of Terror ($6.24 from $24.99 until 7/24)
Outlast 2 ($7.49 from $29.99 until 7/24)
Kid Tripp ($0.79 from $3.99 until 7/30)
Antiquia Lost ($7.79 from $12.99 until 7/30)
Levels+ ($3.49 from $6.99 until 7/30)
Sales Ending Tomorrow, Friday, July 10th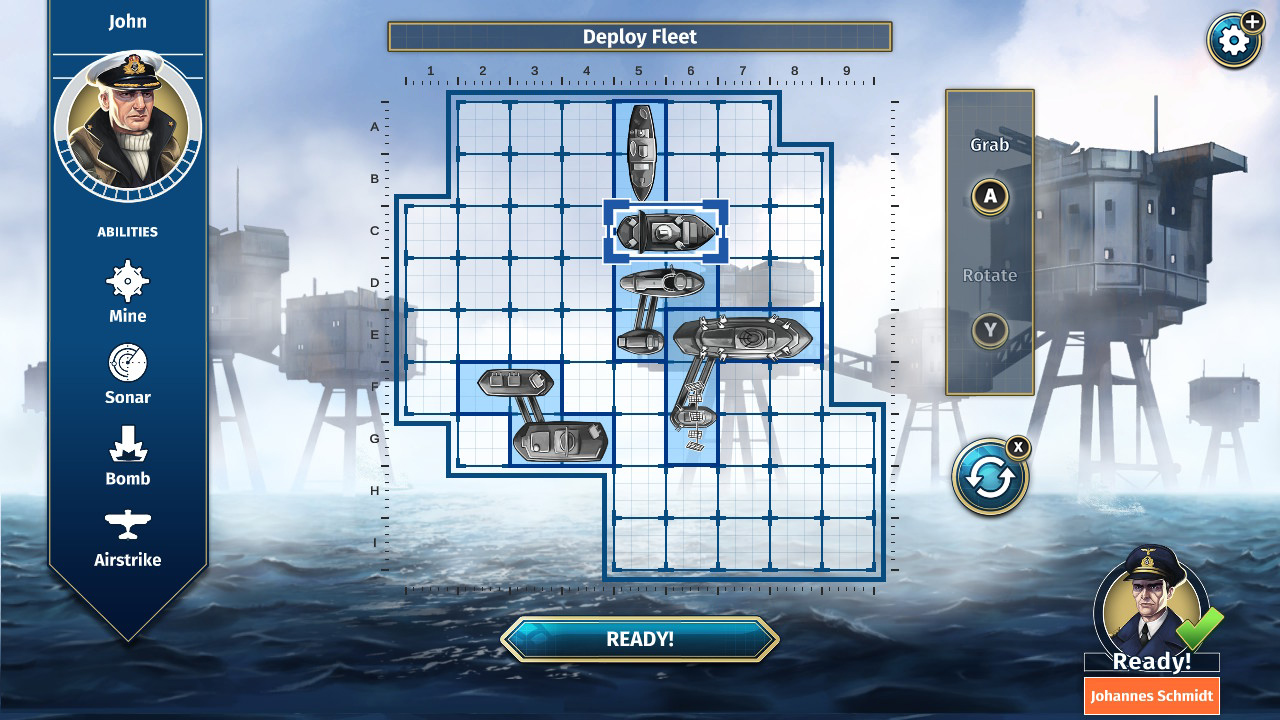 Battleship ($9.99 from $19.99 until 7/10)
Black the Fall ($4.49 from $14.99 until 7/10)
Bring Them Home ($2.39 from $2.99 until 7/10)
Chapeau ($7.49 from $14.99 until 7/10)
Close to the Sun ($14.99 from $24.99 until 7/10)
Clue: Classic Mystery Game ($14.99 from $29.99 until 7/10)
Curious Cases ($3.99 from $4.99 until 7/10)
Edgar – Bokbok in Boulzac ($11.39 from $18.99 until 7/10)
Escape First ($3.99 from $4.99 until 7/10)
Fledgling Heroes ($6.99 from $9.99 until 7/10)
Fobia ($0.99 from $9.99 until 7/10)
Hexologic ($1.49 from $2.99 until 7/10)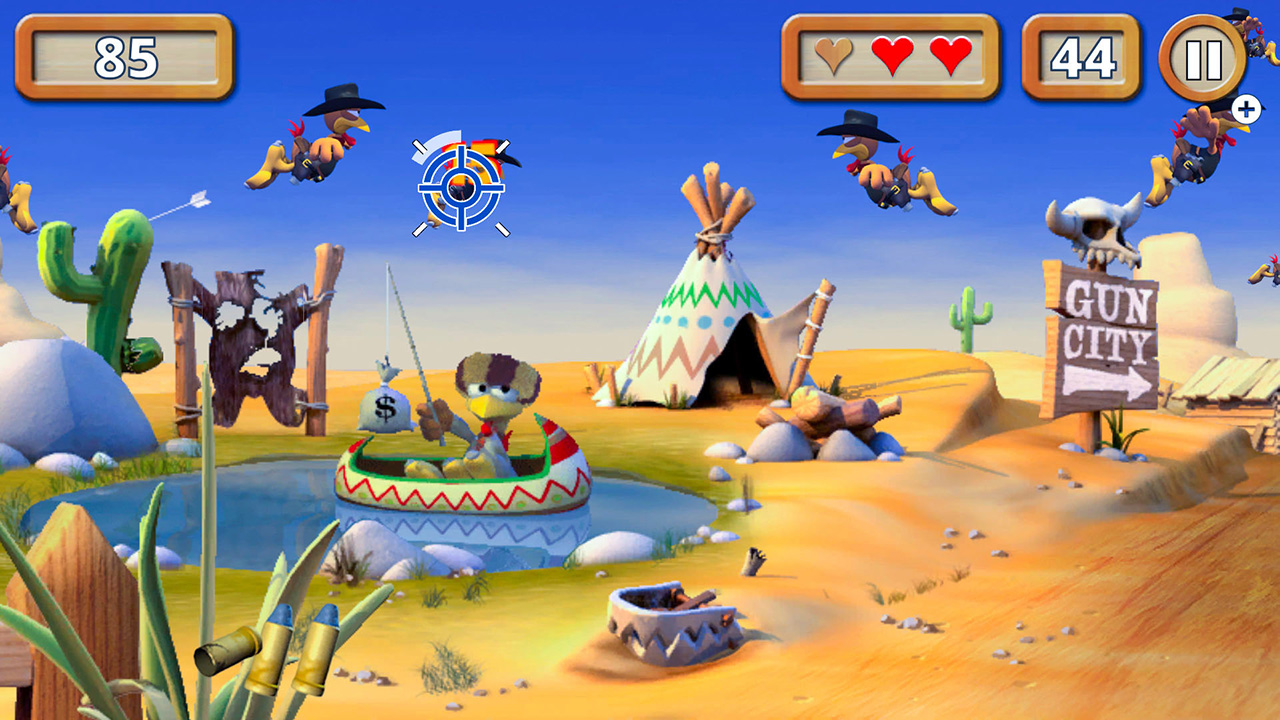 Moorhuhn Wanted ($5.59 from $6.99 until 7/10)
Old School Musical ($6.49 from $12.99 until 7/10)
Photon Cube ($6.82 from $13.64 until 7/10)
Robots Under Attack! ($1.99 from $5.99 until 7/10)
RollerCoaster Tycoon Adventures ($19.99 from $49.99 until 7/10)
The Experiment: Escape Room ($3.19 from $3.99 until 7/10)
Tiny Troopers Joint Ops XL ($3.89 from $12.99 until 7/10)
Ultimate Chicken Horse ($8.99 from $14.99 until 7/10)
Wanba Warriors ($5.59 from $6.99 until 7/10)
That's all for today, friends. Tomorrow will have another big bunch of new releases, with some relatively huge names in the mix. We'll have summaries of everything, along with whatever sales and pressing news arrives between now and then. I hope you all have a stupendous Thursday, and as always, thanks for reading!
Source: https://toucharcade.com/2020/07/09/switcharcade-round-up-limited-run-games-upcoming-releases-crosscode-and-todays-other-new-releases-the-latest-sales-and-more/