Hello gentle readers, and welcome to the SwitchArcade Round-Up for March 10th, 2020. In today's somewhat brief article, we've got a bit of news, a trio of very dire Mini-Views, and some new releases to check out. What can I say? Some days are packed with excitement, and other days are today. But if you like turn-based games with a fantasy bent, you'll at least enjoy the latest releases. Let's have a look-see!
News
'Freedom Finger' Gets 'Rhymesayers' Update on March 24th
Freedom Finger is a pretty funny game if you've got the right sense of humor for it, but it's also a really well-made shoot-em-up. If you're craving more of its unique brand of action, help is just around the corner. The Rhymesayers Update arrives on March 24th, bringing with it new levels and new music from Aesop Rock. The update will also include a few other enhancements and improvements, along with some bug fixes.
Mini-Views
Ski Sniper ($4.99)
As much as this game tries to present itself as some kind of wacky off-the-wall experience, it actually plays things fairly straight. That doesn't mean there isn't some dark humor to watching a ragdoll crumple and roll its way down a hill, but don't count on the game itself playing up the absurdity of sniping skiers as they make their jumps. Anyway, there isn't too much to this game. You choose a location and try to accomplish a variety of goals while shooting at the skiers. The controls are a bit tricky to get used to at first, but the game's real problem is that it's stuck on one note that gets old very fast. Silent Scope, this is not.
SwitchArcade Score: 1.5/5
Fishing Adventure ($9.99)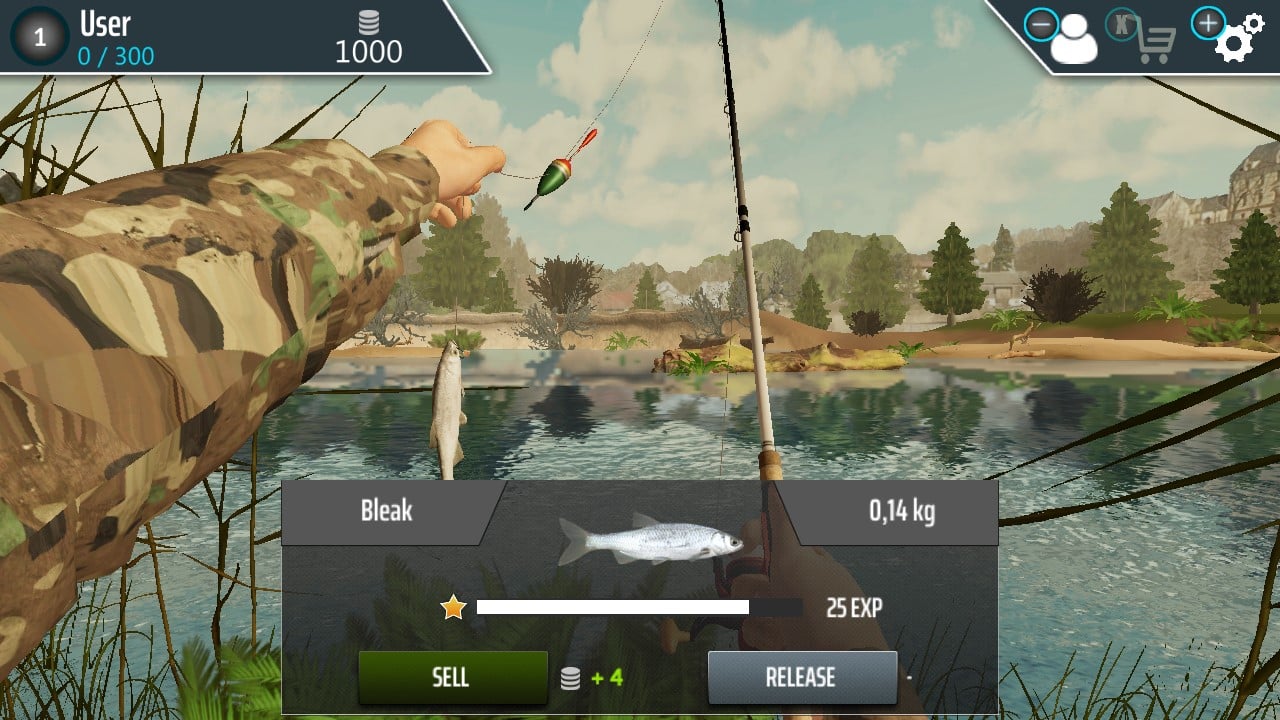 Another clunky fishing game with budget production values, sadly. Visit a variety of locations and fish up the local catches. There isn't a whole lot of technique to the actual act of fishing, but between the progression system and the different locales, it's amusing enough in short bursts. Still, there are a lot better ways to spend your money and time if you're in the mood for an angling experience on your Switch. Not the worst thing I've played, but it's quite dull even by the standards of the genre.
SwitchArcade Score: 2/5
Otherworldly ($6.99)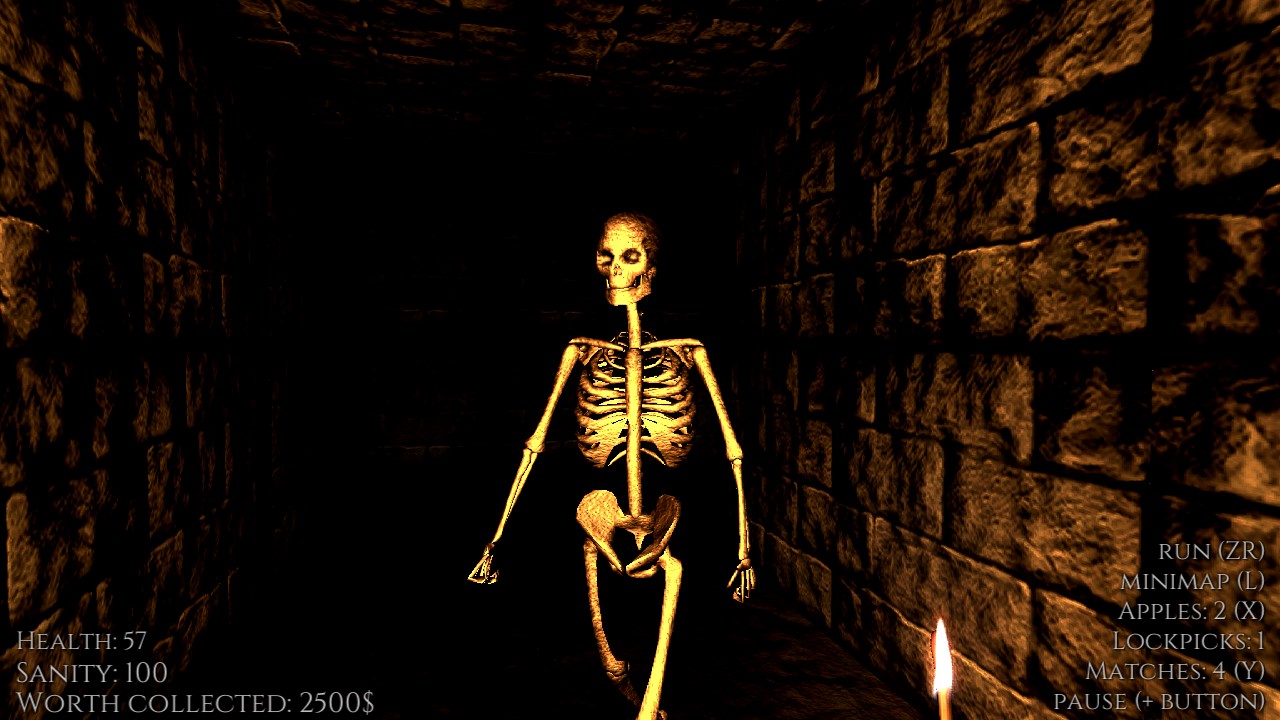 You know, I generally try to find the good in games, even when that's not an easy thing to do. And I really don't like to comment on the development process, because if there's one thing I've learned in 22 years of writing about games it's that no one really knows what went on during a game's development unless they were in the proverbial room. But Otherworldly really, really feels like someone's first game project. You wander around poorly lit mazes using matches for light and need to find treasure and the exit before things go dark. You will occasionally run into crude-looking monsters that probably came from a Unity Store pack or something, but they're so poorly animated that they're silly more than they are scary. I sort of like the idea of a first-person grab-and-go maze game, but this just doesn't work for me at all.
SwitchArcade Score: 1/5
New Releases
Langrisser I & II ($49.99)
SwitchArcade Highlight!
Fire Emblem may have established and popularized the Japanese-style strategy RPG, but with Nintendo not localizing any games in the series until the seventh installment left an opportunity for the games that followed in its footsteps to reach Western audiences first. If you owned a SEGA Genesis, chances are good that your first brush with strategy RPGs was Warsong, the localized version of a game called Langrisser. This collection, which includes remakes of both that game and its sequel, seeks to bring the brand back and perhaps appeal to the many new Western fans of Fire Emblem. In some ways it's probably more faithful to the original games than it should be, and in other ways not faithful enough, but if you like this genre you'll probably want to give this a look. I'll have a full review soon enough.
Talisman: Digital Edition ($19.99)
Nomad's digital version of the classic Games Workshop board game is now available on Switch, looking very much like the mobile Talisman from the same company. On the positive side, it includes three expansions that you had to buy separately via IAP in the mobile version. It also includes online play for up to six players so you can fill out your game even if you don't have any nearby friends. On the other hand, the mobile version plus those three expansions still costs half the price of this port. Beyond those free expansions, there are ten more pieces of DLC here that total up to about ninety dollars. Buying the exact same content on mobile is about half of that price. I don't know, it feels a bit rude to me. But hey, it's certainly a digital version of Talisman that you can play on your Switch, and I suppose it's still cheaper than buying the real board game plus the expansions.
Sales
(North American eShop, US Prices)
No new Mario games on sale yet as of this writing, but we do have some sales from 2K Games and Drinkbox Studios. You know, just in case you didn't pick any of the games you wanted up from the last sale a few weeks ago. Oh hey, SUPERHOT is on sale! That's a good one. Vambrace is also pretty cool if you like Darkest Dungeon and want something somewhat similar to it. In the outbox, mind Bulletstorm. That's the first time we've seen it on sale and there's no telling when it will come around again. Dandara just got the same update its mobile version did, so you may want to pick that up for a discount as well.
Select New Games on Sale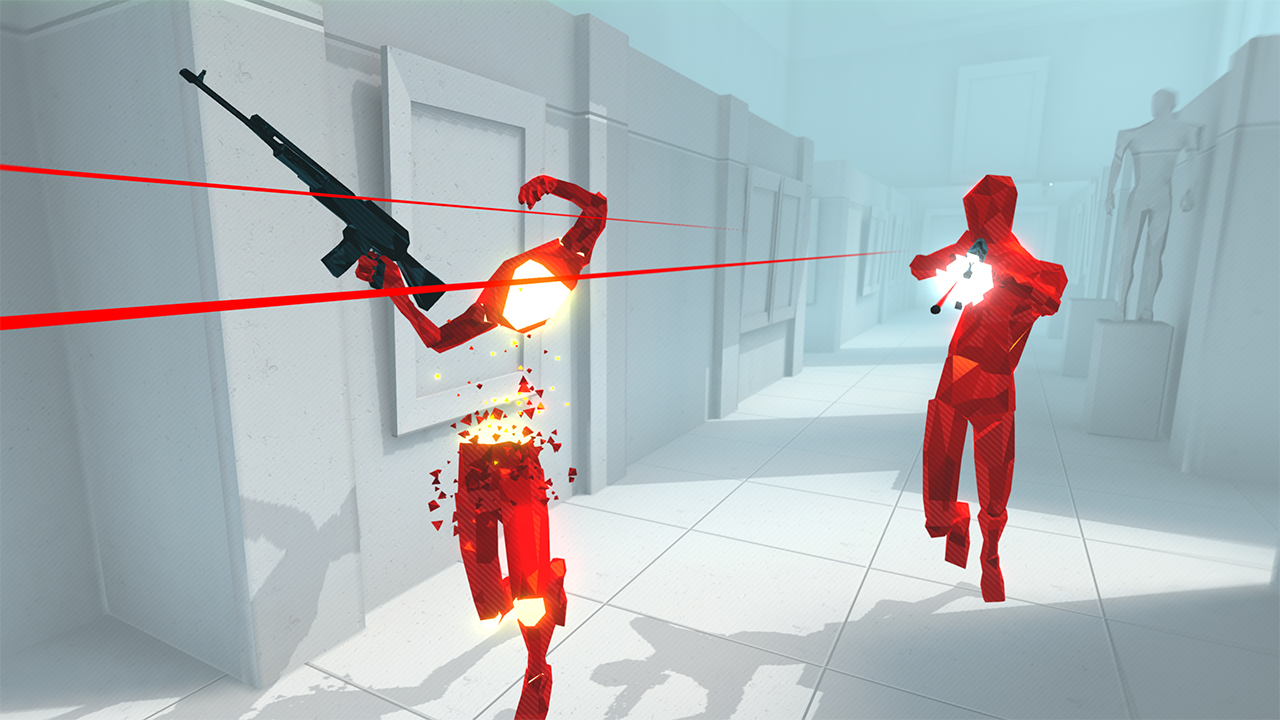 SUPERHOT ($17.49 from $24.99 until 3/15)
Severed ($5.99 from $14.99 until 3/16)
NBA 2K Playgrounds 2 ($7.49 from $29.99 until 3/23)
NBA 2K20 ($19.79 from $59.99 until 3/23)
Carnival Games ($9.99 from $39.99 until 3/23)
WWE 2K18 ($19.79 from $59.99 until 3/23)
Guacamelee! Super Turbo ($5.99 from $14.99 until 3/16)
Guacamelee! 2 ($7.99 from $19.99 until 3/16)
Tales From Space: Mutant Blobs Attack ($3.99 from $9.99 until 3/16)
Almightree ($7.99 from $19.99 until 3/29)
Windscape ($9.99 from $19.99 until 3/29)
Vambrace: Cold Soul ($17.49 from $24.99 until 3/29)
Bridge Constructor Ultimate ($11.24 from $14.99 until 3/29)
Golf Peaks ($2.49 from $4.99 until 3/30)
Sales Ending Tomorrow, Wednesday, March 11th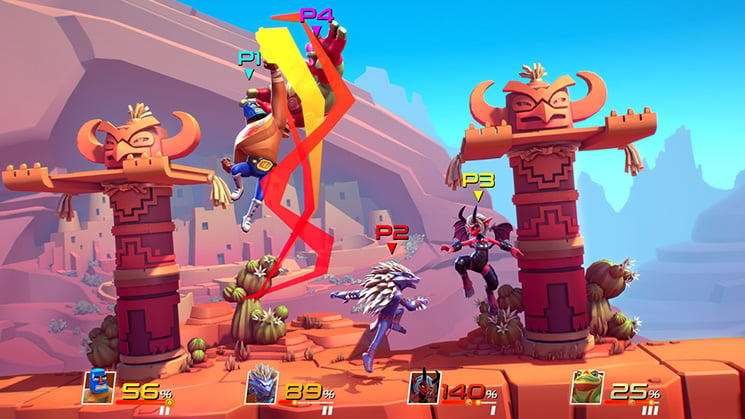 Brawlout ($7.99 from $19.99 until 3/11)
Bulletstorm: Duke of Switch ($14.99 from $29.99 until 3/11)
Cycle 28 ($1.39 from $6.99 until 3/11)
Dandara ($5.99 from $14.99 until 3/11)
Doodle God: Evolution ($4.49 from $9.99 until 3/11)
Doom & Destiny ($8.39 from $11.99 until 3/11)
Heaven Dust ($6.79 from $7.99 until 3/11)
Miner Warfare ($6.39 from $7.99 until 3/11)
SeaBed ($17.99 from $19.99 until 3/11)
Sudoku Relax 4 Winter Snow ($4.50 from $5.00 until 3/11)
That's all for today, friends. We'll be back around tomorrow with a look at whatever new games hit between now and then, along with any interesting news that arrives. We'll also have the usual list of sales, and perhaps a review of something better than today's miserable lot. I hope you all have a terrific Tuesday, and as always, thanks for reading!
Source: https://toucharcade.com/2020/03/10/switcharcade-round-up-mini-views-featuring-ski-sniper-todays-new-releases-including-langrisser-i-ii-the-latest-sales-and-more/