Hello gentle readers, and welcome to the SwitchArcade Round-Up for June 18th, 2020. The Pokemon Presents video yesterday had lots of news in it, but only some of it was relevant to the Switch. We talk about that before heading into the giant list of new releases that hit the eShop today. After that, we catch up on all the incoming and outgoing sales to finish things up. Let's snap to it!
News
'New Pokemon Snap' Coming to Switch
Ever wait literally two decades for a sequel to a really cool game only to have it announced out of nowhere? Because that's what happened for many people with yesterday's Pokemon Presents announcement that New Pokemon Snap is on the way for the Switch. It's being developed by Bandai Namco, but from the brief trailer that was shown it seems to be quite faithful to the original game's concept. There aren't many more details to be had at the moment, so just enjoy that trailer and start pumping yourself up to take some quality Pikachu pictures.
The First Part of the 'Pokemon Sword/Shield' Expansion is Out Now
Are you ready to explore the Isle of Armor? The first part of the Pokemon Sword and Shield Expansion Pass is now available, allowing you to travel to the Isle of Armor and take on new challenges. That's provided you've bought the Expansion Pass, of course. If you haven't? Well, you can at least update your game and take advantage of a few new things, such as an expanded Pokedex. From what I've heard the new content is awesome, and I can't wait to dig into it myself.
New Releases
Namco Museum Archives Vol 1 ($19.99)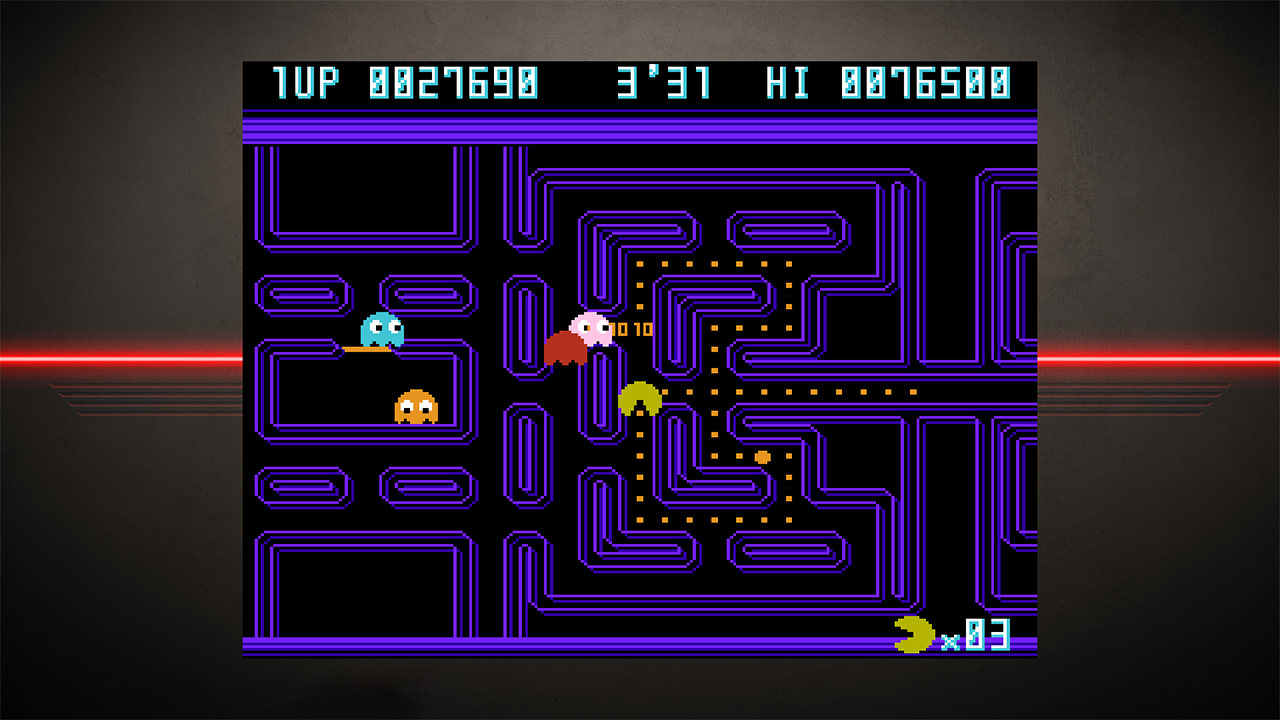 Namco Museum Archives Vol 2 ($19.99)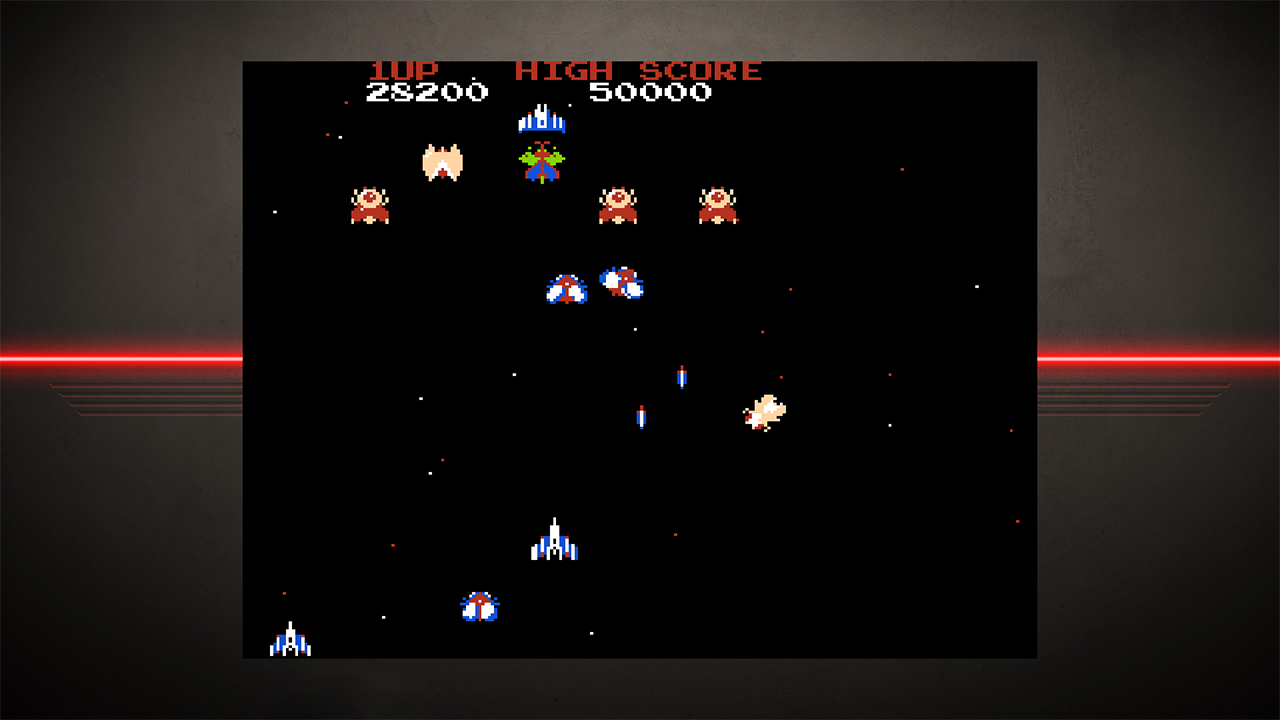 SwitchArcade Highlight!
Want a bunch of NES games but not keen on subscribing to Switch Online? Do you really like Namco games? Then the Namco Museum Archives collections might be for you. These M2-developed packages each include eleven games and give you the usual M2 set of display features along with save states and a rather imprecise rewind function. The first volume includes Pac-Man, Galaxian, Xevious, Mappy, Dig Dug, Dragon Buster, Dragon Spirit, Splatterhouse: Wanpaku Graffiti, The Tower of Druaga, Sky Kid, and the all-new demake of Pac-Man Championship Edition. The second volume includes Galaga, Battle City, Pac-Land, Dig Dug 2, Legacy of the Wizard, Rolling Thunder, Dragon Buster II, Mendel Palace, Super Xevious, Mappy-Land, and a new NES port of Gaplus. Not many frills here, but the games are solid and M2's done a fine job of the emulation.
The Bard's Tale ARPG: Remastered and Resnarkled ($19.99)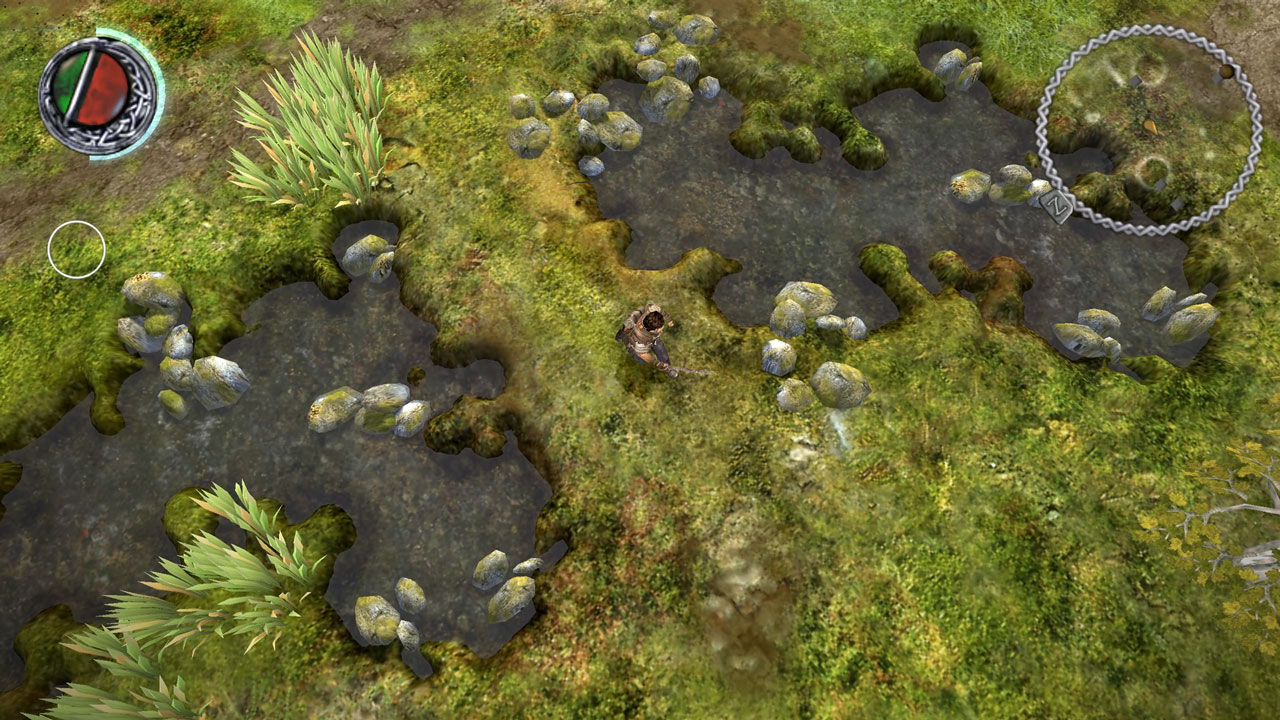 SwitchArcade Highlight!
We first got word that The Bard's Tale ARPG: Remastered and Resnarkled would be coming to the Switch almost one year ago exactly. And boom, here it is. This game's been around for a while now, and although it wasn't exactly a big hit in its time I think its reputation has aged well. It's a very straightforward overhead hack-and-slash RPG in the style of Diablo or Baldur's Gate: Dark Alliance, but its sense of humor is quite strong. With Cary Elwes as the oft-suffering Bard and Tony Jay as the narrator that dogs him at every turn, each line of dialogue is delivered with just the right amount of wry wit to sell it. A bit expensive compared to other platforms, but still worth the price.
One Way Heroics Plus ($14.99)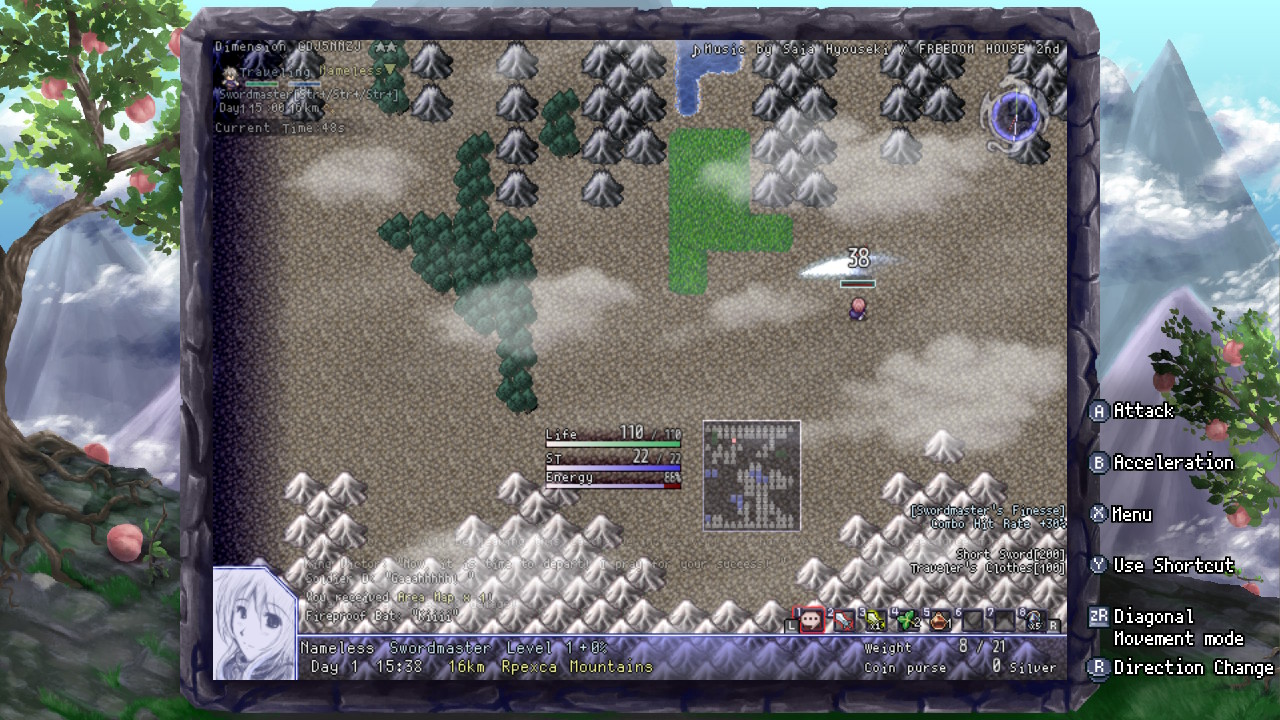 SwitchArcade Highlight!
Heck yeah, this is a great game. Glad to see it on Switch. The idea in this RPG is that darkness is approaching the land. No, literally. While you're doing your usual RPG stuff of talking to townspeople, beefing up your character in fights, and so on, the darkness encroaches from the left little by little. You have to keep moving to the right, and hope that whenever you reach the Demon Lord that you're in good enough shape to defeat him. Worry not, however: this is a bit of a roguelite. The world is procedurally generated, and each run will give you some sort of useful stuff to carry over into the next attempt. I've been playing this game on and off for years now and will vouch for it any day of the week.
Ruiner ($19.99)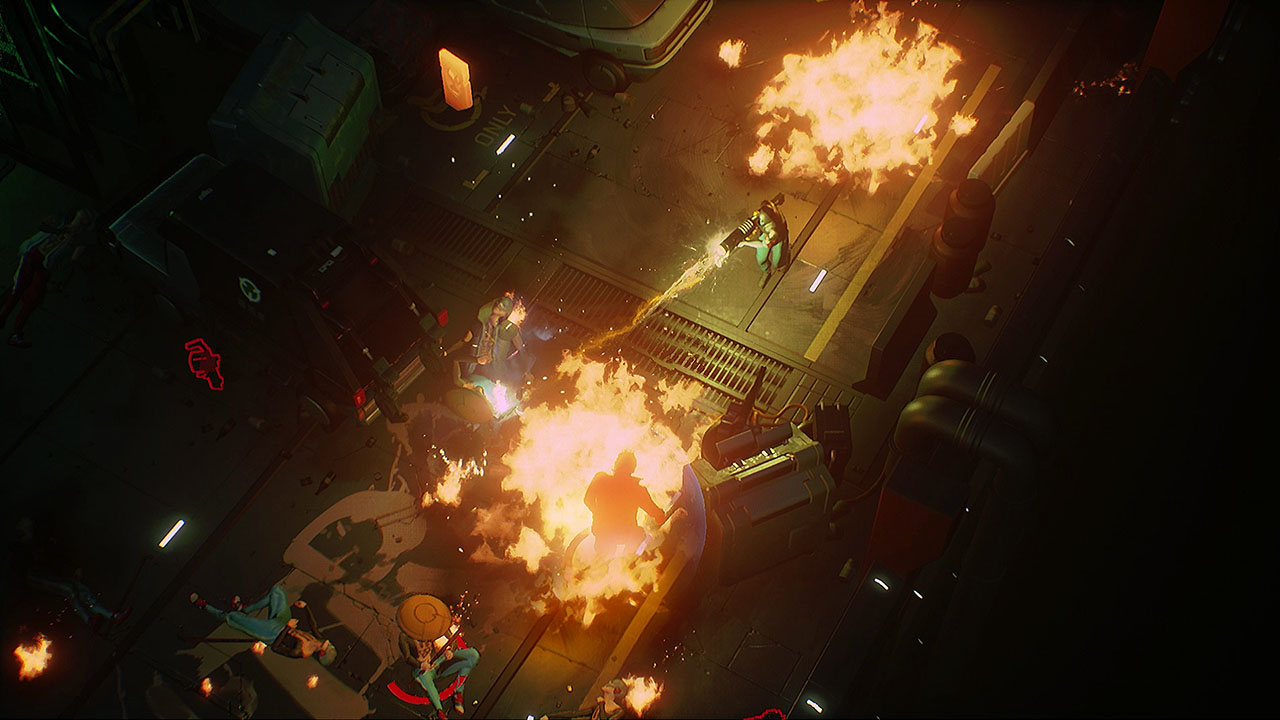 SwitchArcade Highlight!
From publisher Devolver Digital and developer Reikon Games, Ruiner is a tough action game where you blast and bash your way through a cruel cyberpunk world. It's a gorgeous game, but don't expect to be taking a pleasant tour through it. Battles here are hard-fought but immensely satisfying once you get a handle on things. There are some light RPG elements here, and you have the ability to respec whenever you need to. And you will probably need to at times, as different bosses require specific strategies. The atmosphere is a huge part of what makes this game as good as it is, serving a treat to fans of the 1980s anime/cyberpunk vision of the future. The only big knock I've got on it is that after you finish its campaign there isn't much to bring you back. I'll have a review of this one next week if you need more details.
Lost Lands: Dark Overlord ($6.99)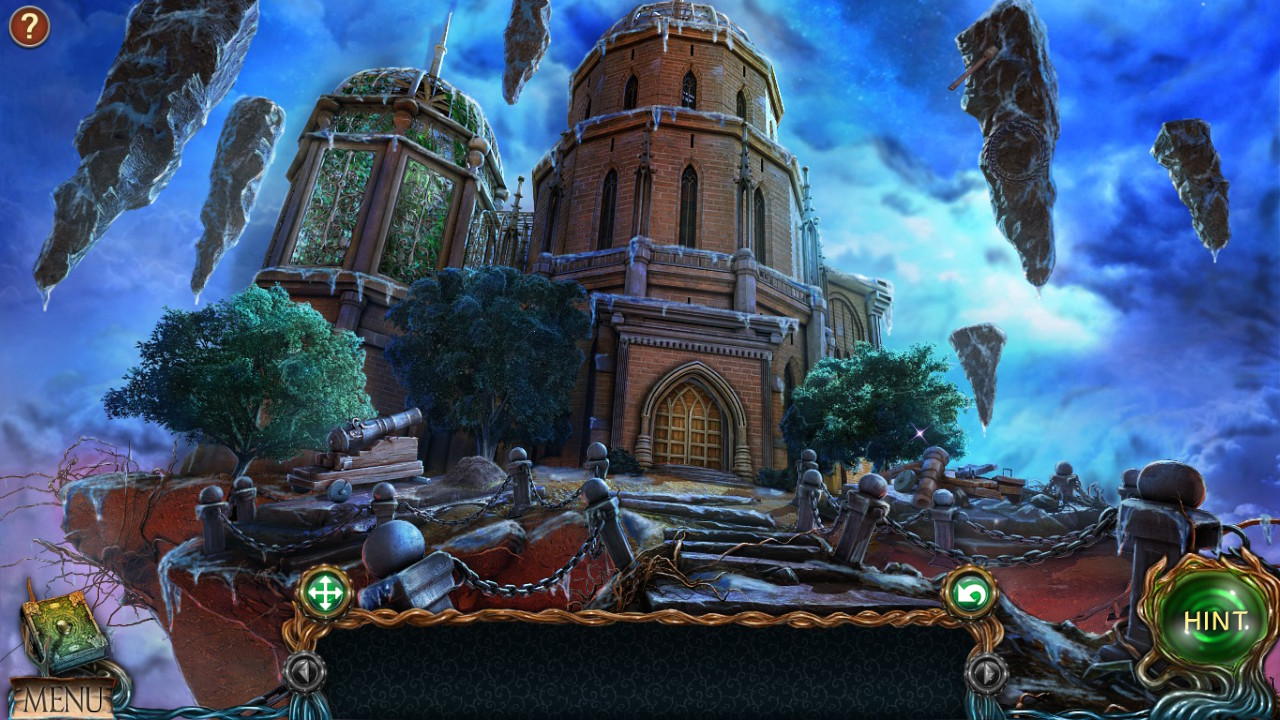 Your son has been kidnapped by an evil tree who is not Exdeath and spirited away to another world that is not Galuf's World. You of course follow after the bad tree to save your child, but find yourself in a weird land. It's all just an excuse for another hidden object puzzle game, and I'm sure fans of the genre won't mind the rather flimsy narrative structure if it means they can get a few hours of enjoyment from it all. I'm not one for this particular sub-genre, so I can't say much about the quality of this one. Reviews of the game on other platforms seem favorable enough, at least.
Paint ($9.99)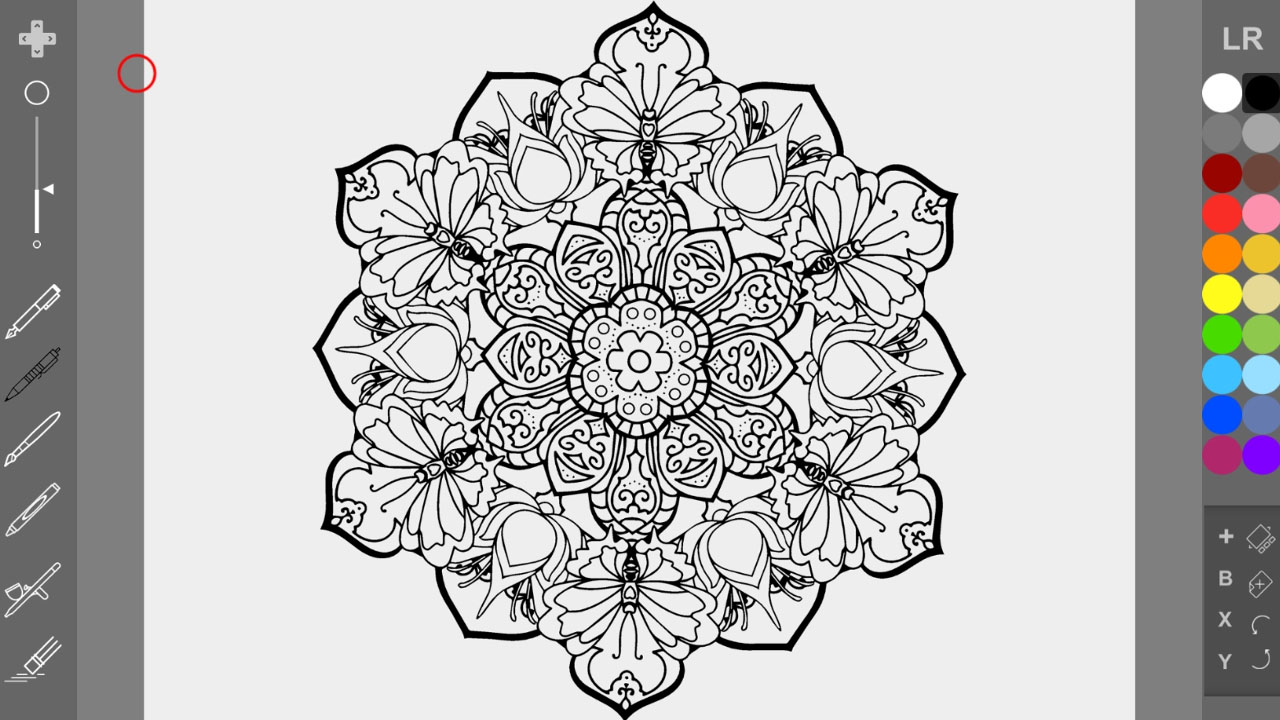 This isn't a game, but rather a simple paint program. You can draw and color to your heart's content and then show your finished work to… whoever is in your immediate vicinity, I guess? There are also some pictures provided for you to color. Like, nine of them. Again, this is very basic. You only get a few different types of pens and brushes to work with, and the color palette is very limited. At the very least, there is support for touch controls in here. Probably one of the higher-quality Sabecs we've seen yet, but still not much better than the average free paint app you can get on your smartphone.
-Klaus- ($14.99)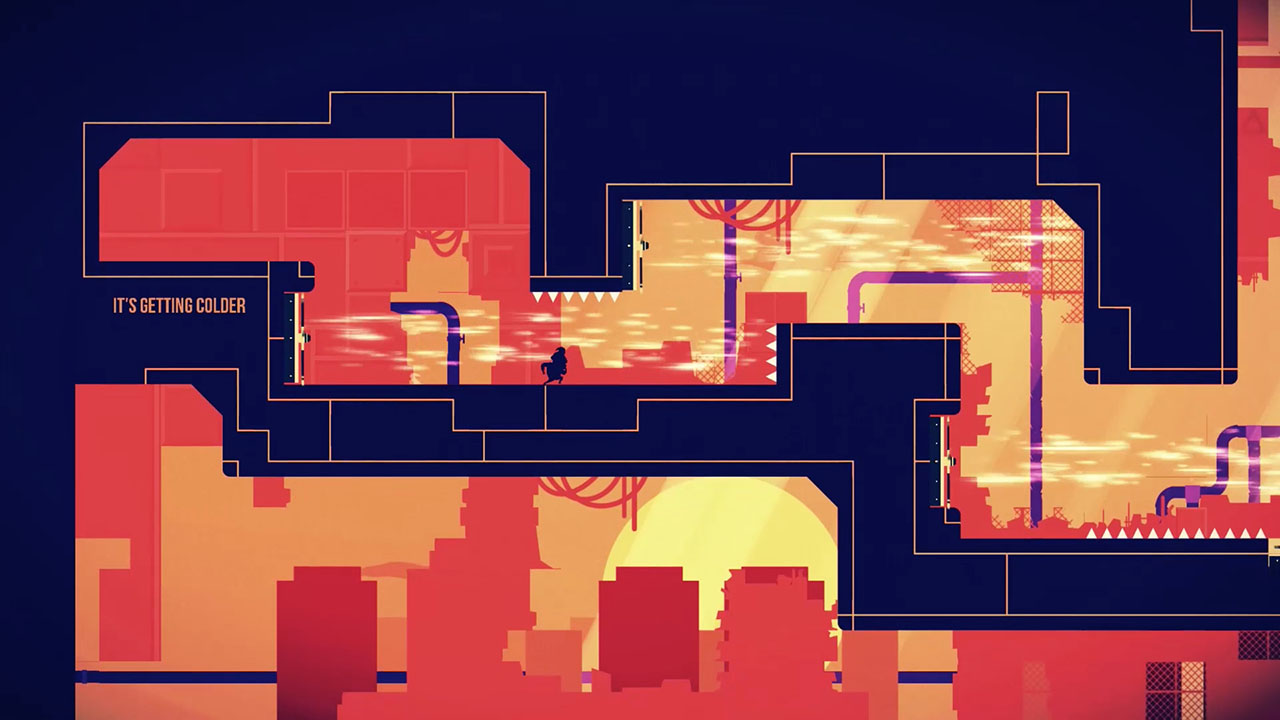 Klaus is a decent puzzle platformer where you play as a guy named Klaus and a rather punchy fellow named K1. It has really complex themes to its story and is satisfying as all get-out in that regard. The problem comes from the controls not quite being up to snuff and the level design being a bit troublesome in places. It's also a little too handholdy for a little too long, so you don't really get the sense that the training wheels are off until hours into the game. It's decent enough mechanically even with those issues, and the story stuff certainly pushes it over the edge if that's something you value in a game. Very neat game, if not one I can strongly recommend.
Blood and Guts Bundle ($44.99)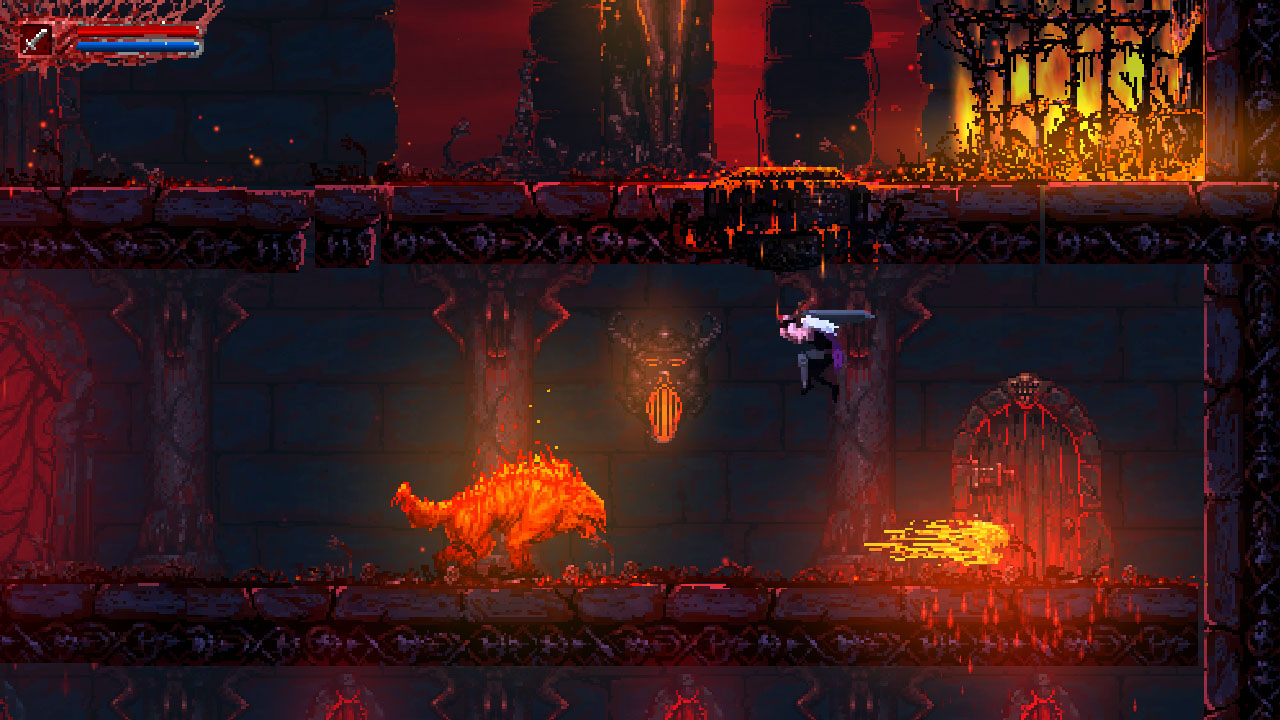 It's time for another Digerati bundle, and as usual it contains games that you may already have from other bundles. You get Slain: Back from Hell, Slayaway Camp: Butcher's Cut, and Super Blood Hockey. An odd mix of titles, to be sure. And also as usual, be mindful of any sales going on before you buy this bundle. All three games are regularly on sale, and this bundle will also see its fair share of deep discounts. Always check at any given time what the best deal really is.
Aery: Little Bird Adventure ($6.99)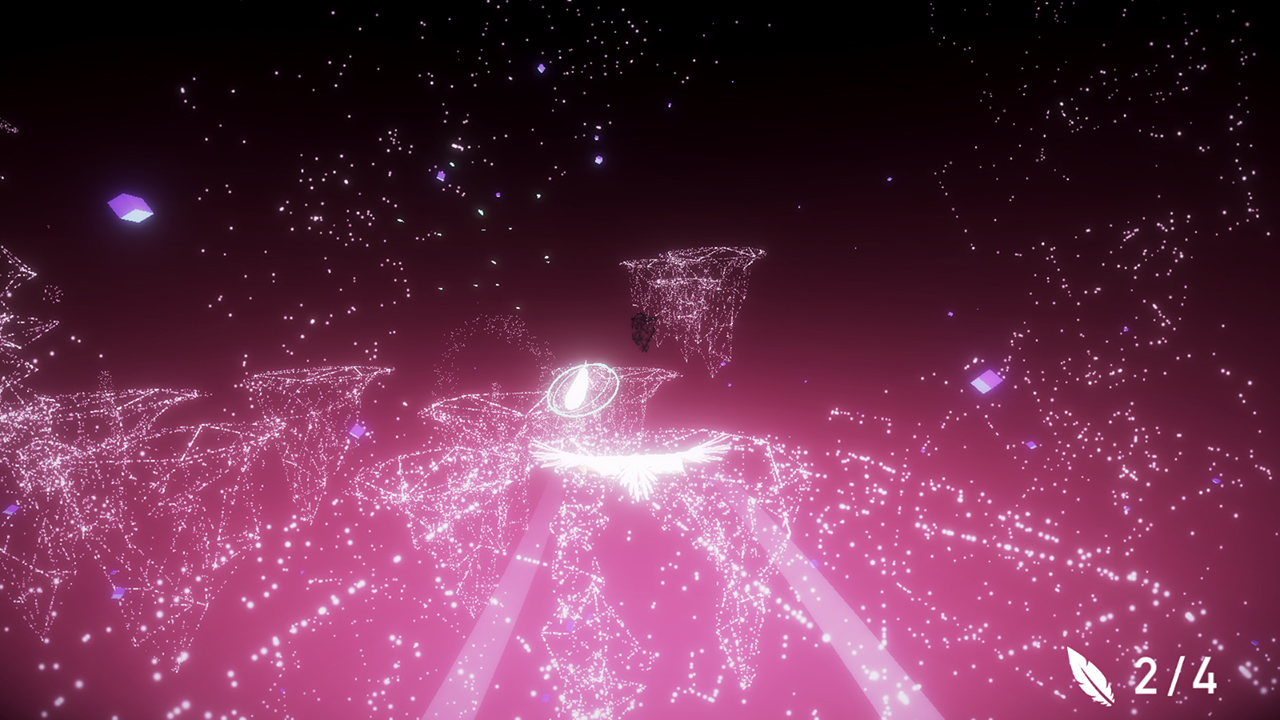 This reminds me an awful lot of that game Feather. You play as a bird and fly around rather beautiful locations, gathering up feathers that are strewn about. It's very chill, and that might be just what some of you are looking for. It's fairly short and kind of on the dull side if you're not in exactly the right mood for it. Still, for seven dollars I suppose I can't be too hard on it. It has an audience in mind, and you probably know right away if you're in that audience or not just by looking at the screenshot and premise.
Polandball: Can Into Space ($2.99)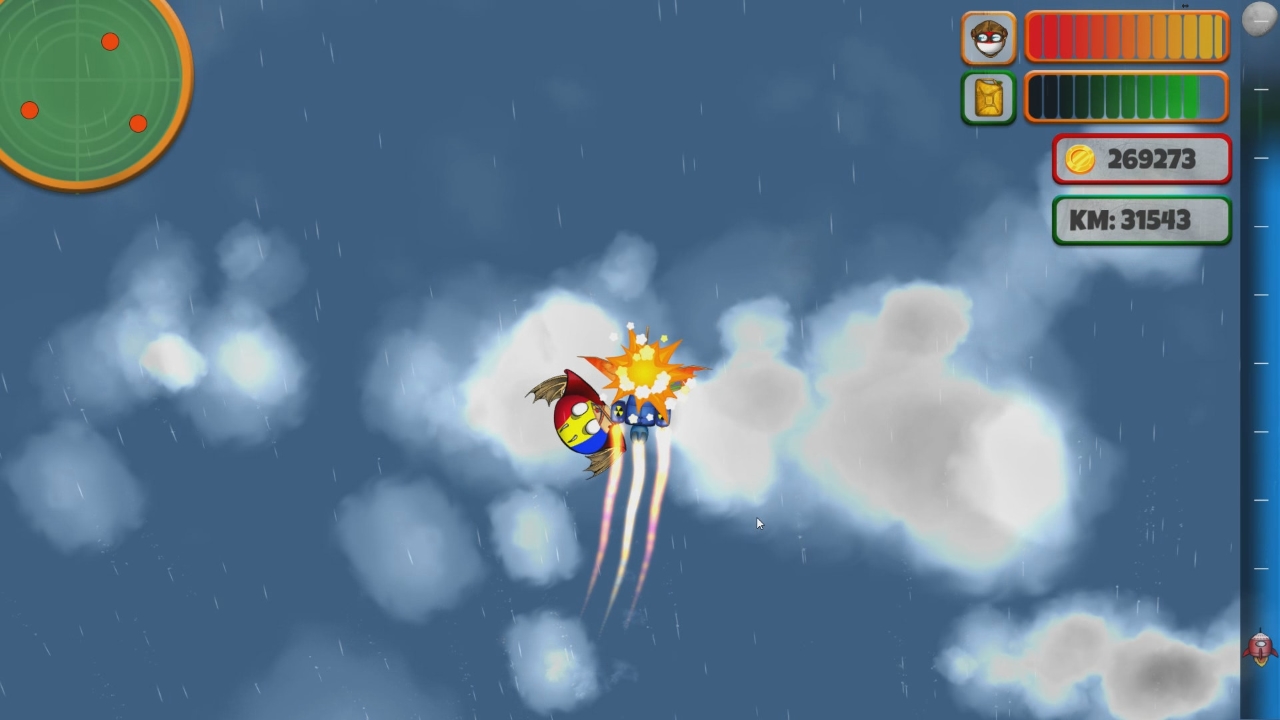 Alright, let me try to describe this. Polandball is a game where you have to help build a rocket to help a ball painted in Poland's colors reach the Moon before the other balls, which are painted in the colors of other countries. It's a cheap little physics game, basically. There are 56 items and 33 perks to choose from to customize your rocket, and lots of goodies to collect as you attempt your Moon shots. If I'm being really frank, this looks like a game you spend some pocket change on, laugh at for a bit, then never play again. Is that something you need right now? Only you can answer that one, friends.
My Butler ($9.99)
If I've learned anything from otome games, it's that all butlers are hunks and they really do not understand personal space. At any rate, here is another otome visual novel about kissing handsome butlers. Contrary to my feelings on some other niche genres, I perfectly understand why there are more games about romancing butlers than ice hockey on the eShop. This one has a handful of different men to romance, each one with their own distinct yet very familiar personality. As these sorts of things go, this one is quite cheap. The art seems okay but I wouldn't expect too much from the writing.
Hakoniwa Explorer Plus ($11.99)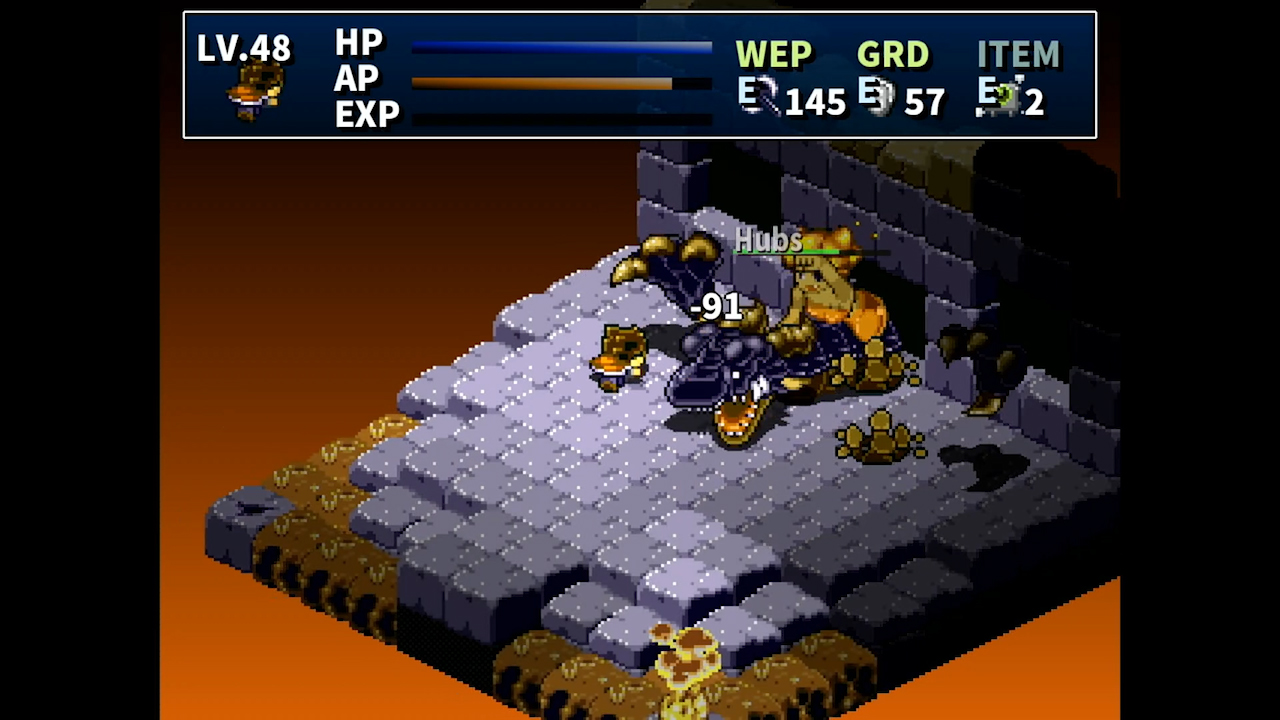 This is a serviceable action-RPG that gets by on its charming presentation and mildly lewd attitude. You head out into lovely little dioramas and battle monsters, many of which are cute monster girls. Gather up lots of loot, then head back to town and interact with the people there. Talk to them, goose them, whatever. Just be careful about what lines you cross, or you may end up with something more dangerous than a monster after you. Again, this isn't much mechanically, but it plays well enough. Don't come to the game expecting anything particularly deep in terms of gameplay, though. It's more about stuff like the giant bound-up dryad boss that squeezes you between her thighs.
Push the Crate 2 ($4.99)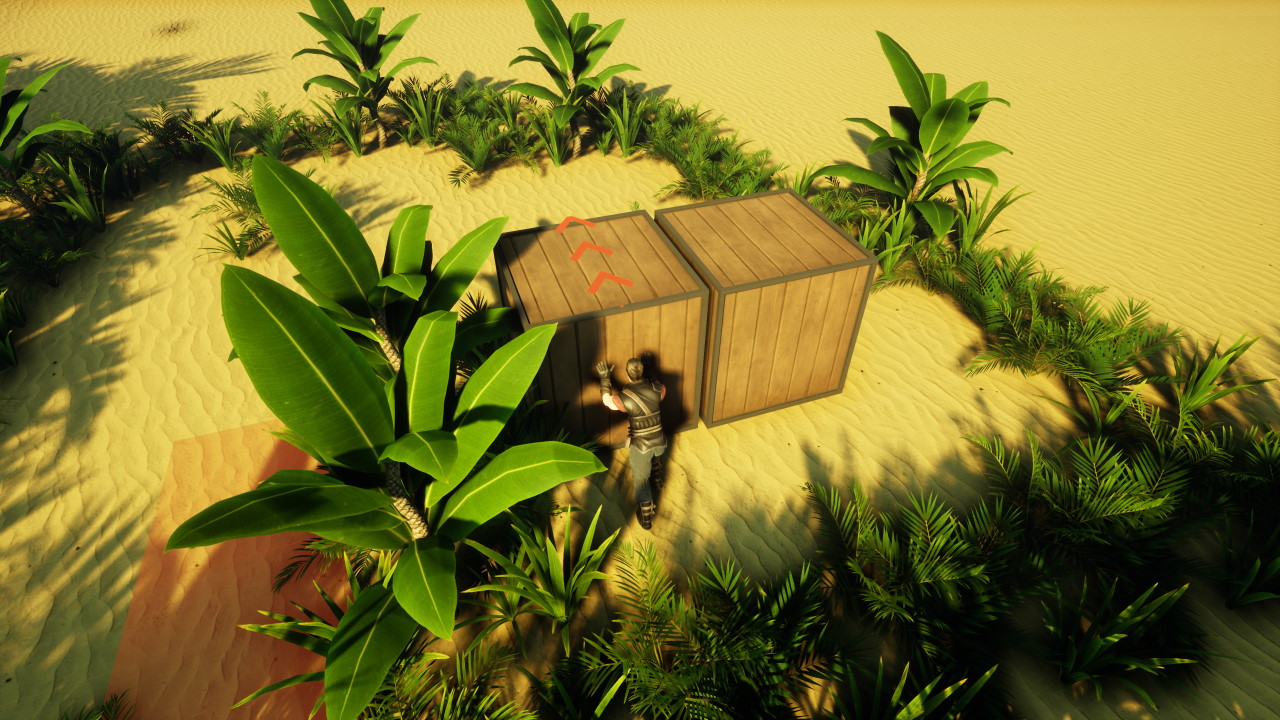 Or as the villainous Carter Dotson would call it, 2 Push 2 Crate. Your five dollars gets you another couple hundred box-pushing puzzles done up in excessively realistic 3D. You know how these Sokoban-style games go by now, I'm sure. Push the boxes into the target area and try not to get them stuck anywhere. Get all of the boxes onto the target squares and you're done. If we're seeing a sequel, that means enough people bought the first one to justify continuing. As such, I suspect this game will find its audience just fine. Personally, I'd rather have more interesting art design for a game like this but if the whole "default Unity asset pack" look is your thing, don't let me stop you.
Endless Fables: Dark Moor ($14.99)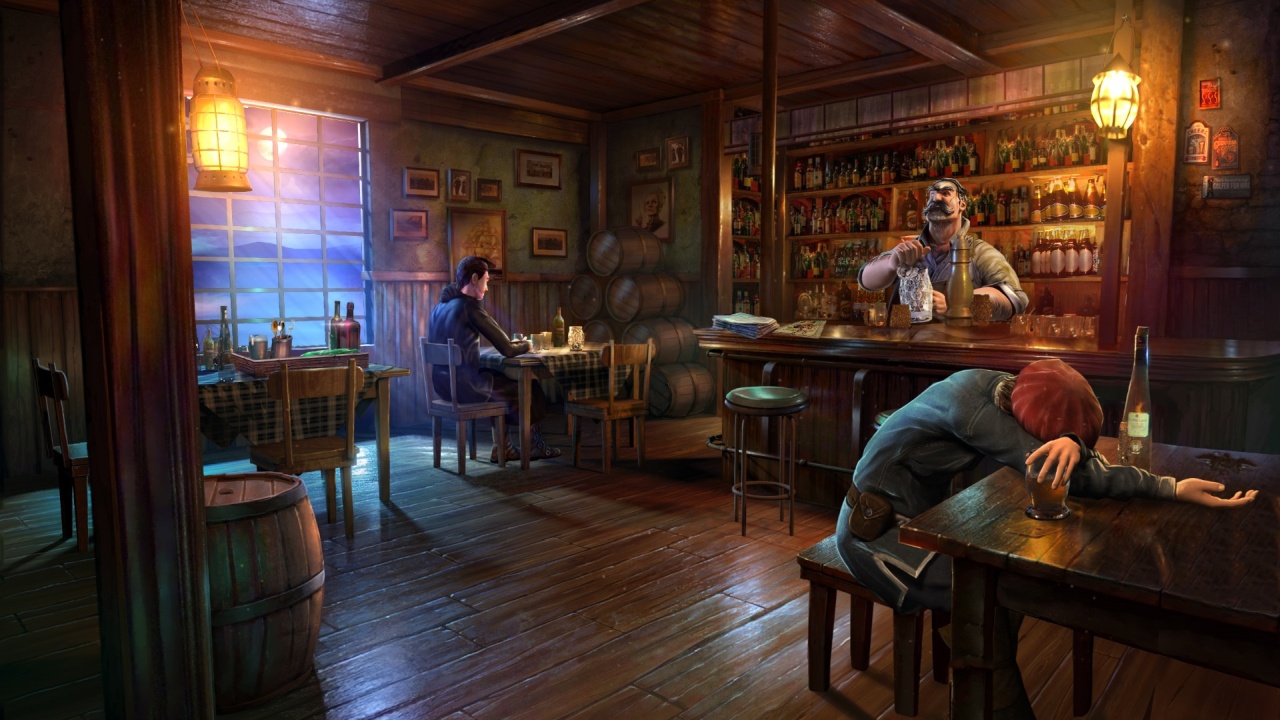 The latest Artifex Mundi release, and you probably know what to expect from these by now. It's a hidden object adventure where you follow the story of Pamela Cavendish, an anthropologist who needs to rescue her niece from a banshee. Typical day in the life of an anthropologist, am I right? Most of the action, so to speak, takes place in a big haunted house, providing a sensible backdrop for the usual puzzle-solving you expect to see in games from this publisher. I say this every time, but these games really don't do much for me. If you like the publisher's previous releases, however, you'll probably have an entertaining time here.
Working Zombies ($19.99)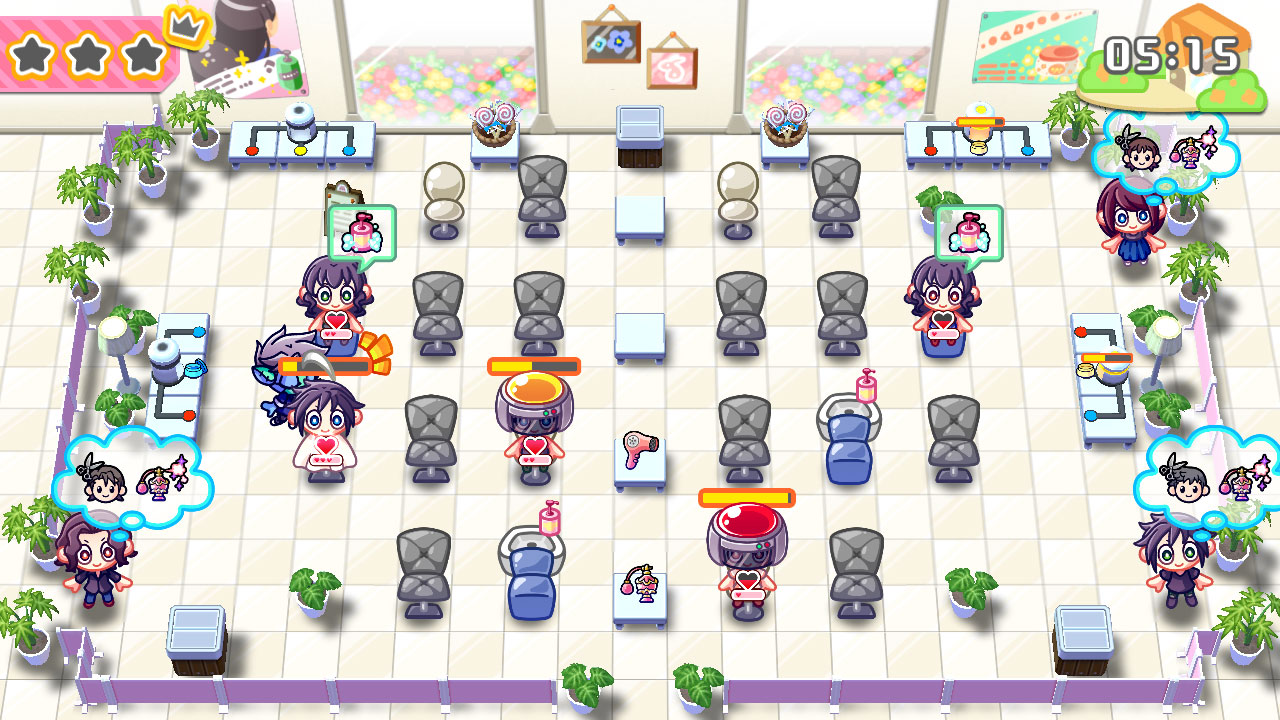 Developer Jupiter is best known for releasing roughly a billion and one Picross games, and to be very fair they make a fine Picross. But this time they've got something quite different on offer. Working Zombies sees some kind-hearted zombies trying to integrate with the human world by taking on four different jobs. They try their hand at being flight attendants, nursery school teachers, hairstylists, and plumbers. There are 100 stages in all, and apparently some extra stuff unlocks when you've finished them all. Up to four players can join in on the fun with the local multiplayer feature. All of the mini-games look cute, with plenty of casual appeal and very vibrant visuals. And hey, by buying this you are helping to fund the next twenty Picross games, so that's cool.
Destrobots ($9.99)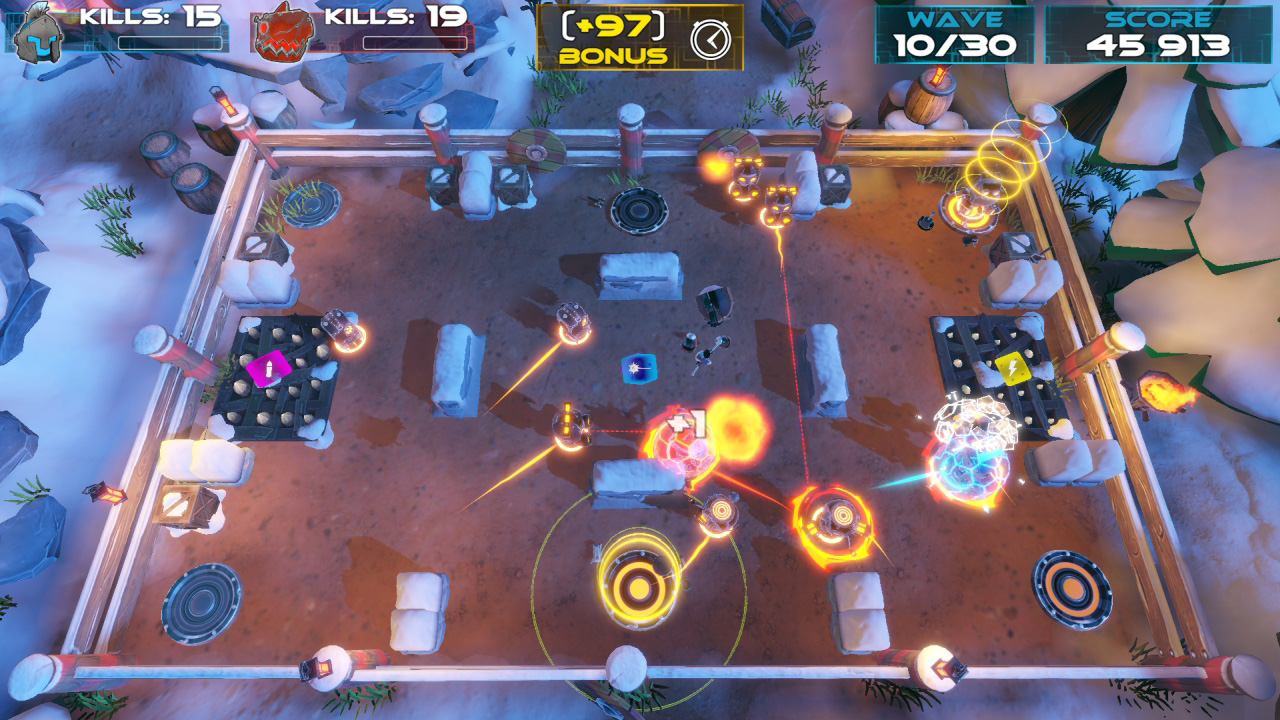 Imagine, if you will, a first-person shooter. But rather than looking through the eyes of your character, you instead have a bird's eye view. Like you're seeing things from the top, and looking down. Top-down, we'll call it. Perhaps you might use one stick to move, and then another to aim. These twin sticks are the primary control mechanisms in this "top-down shooter". Okay, turning the sass down a little. This is an arena-based top-down shooter featuring robots, and up to four players can battle it out via local multiplayer. Two players can play in co-op, taking on the masses of Destrobots in 36 arenas. Not much more to say about this one.
Sales
(North American eShop, US Prices)
I suspect we'll be seeing quite a few new sales after I've wrapped up writing this, but right here and now there is but a small list to look at. Project Highrise, Undead Horde, and BDSM are probably the highlights here as the discounts are solid and those games have rarely popped up on sale before. There isn't too much to worry about in the outbox as most of the games included tend to go on sale often, but feel free to look through and see if there's anything you want now.
Select New Games on Sale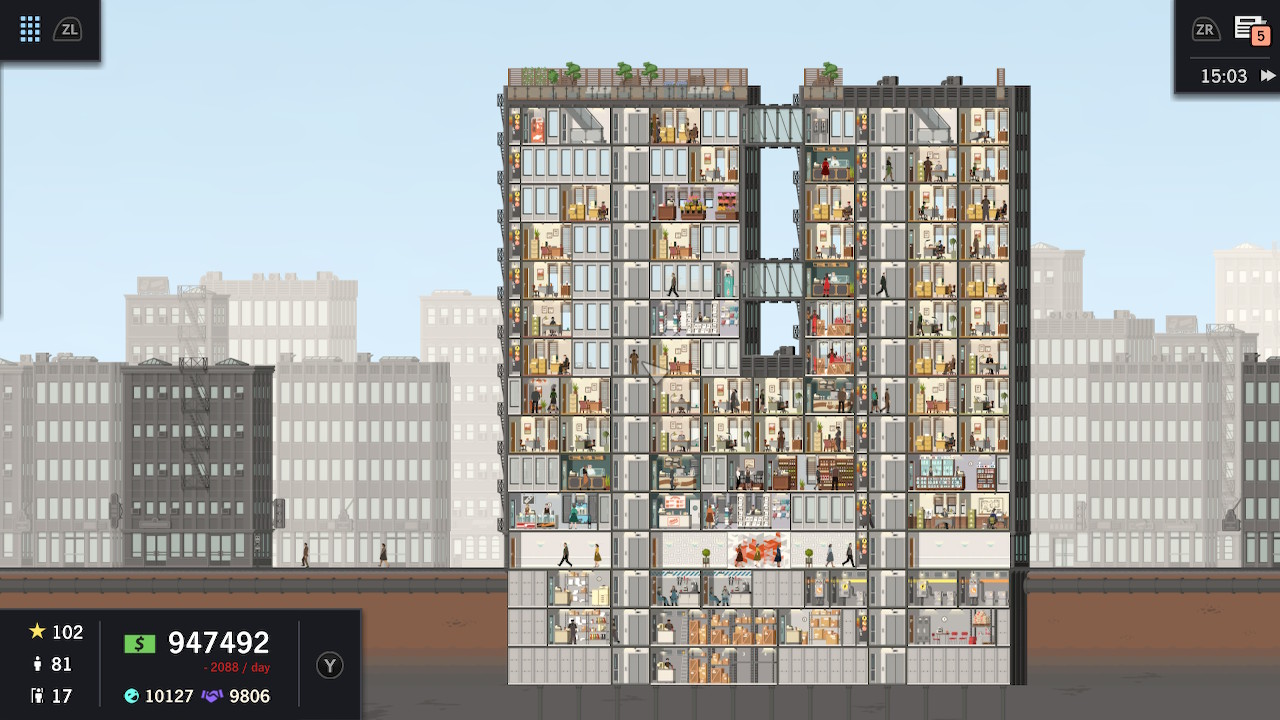 Project Highrise: Architect's Edition ($11.99 from $39.99 until 7/2)
My Riding Stables – Life with Horses ($8.99 from $29.99 until 7/2)
Undead Horde ($6.79 from $16.99 until 6/23)
BDSM: Big Drunk Satanic Massacre ($13.99 from $19.99 until 6/24)
Electronic Super Joy ($2.99 from $14.99 until 7/1)
Pooplers ($6.29 from $8.99 until 6/29)
The Bullet: Time of Revenge ($3.14 from $4.49 until 7/2)
Iro Hero ($3.89 from $12.99 until 7/9)
Pianista ($19.99 from $24.99 until 7/9)
Stellar Interface ($2.99 from $12.99 until 6/29)
Family Tree ($2.39 from $7.99 until 7/9)
Ghost Blade HD ($7.49 from $14.99 until 7/9)
Perils of Baking ($1.49 from $4.99 until 7/9)
Endless Fables: Dark Moor ($8.99 from $14.99 until 6/29)
Urban Trial Tricky ($13.49 from $14.99 until 7/9)
Sales Ending Tomorrow, Friday, June 19th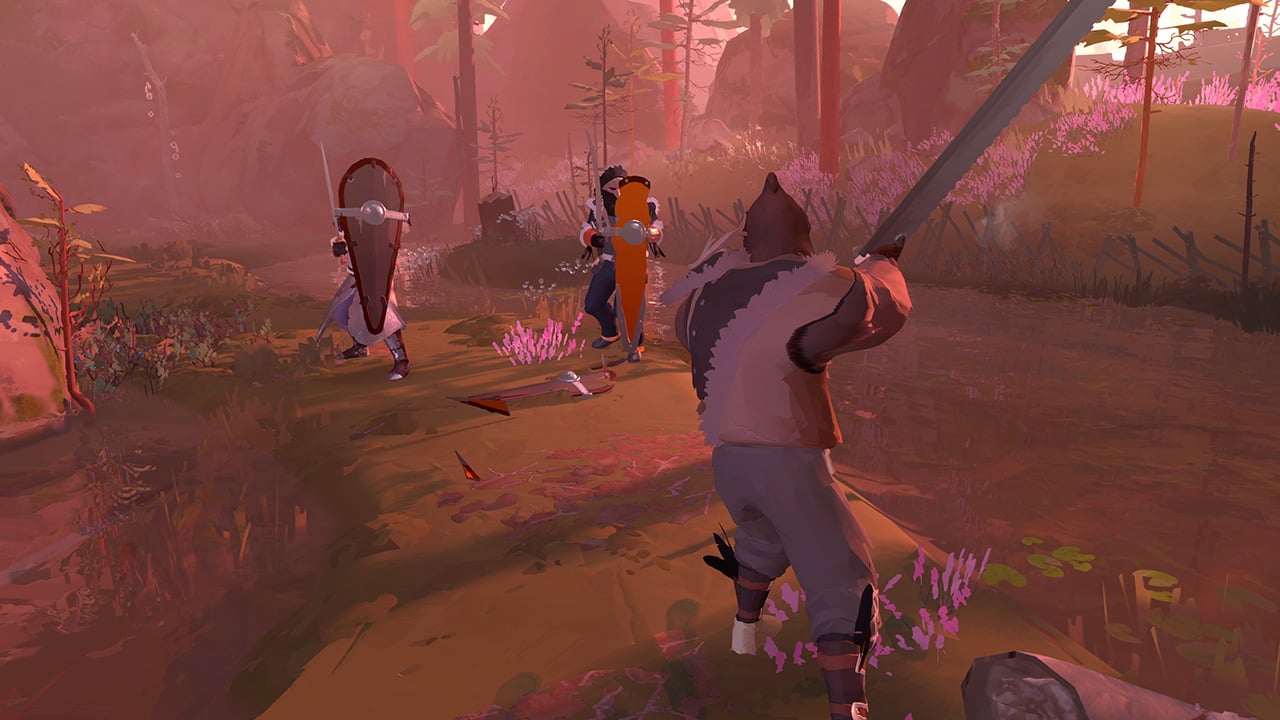 Boreal Blade ($5.99 from $19.99 until 6/19)
Climbros ($8.41 from $9.90 until 6/19)
DreamGallery ($4.19 from $5.99 until 6/19)
Escape from the Universe ($0.99 from $9.99 until 6/19)
Food Truck Tycoon – Asian Cuisine ($3.49 from $4.99 until 6/19)
Genetic Disaster ($11.99 from $14.99 until 6/19)
Grand Guilds ($16.99 from $19.99 until 6/19)
Half Dead ($4.49 from $4.99 until 6/19)
Hidden Through Time ($6.39 from $7.99 until 6/19)
High Noon Revolver ($0.29 from $2.99 until 6/19)
House Flipper ($21.24 from $24.99 until 6/19)
Nine Parchments ($5.99 from $19.99 until 6/19)
Rigid Force Redux ($17.99 from $19.99 until 6/19)
Summer Sweetheart ($13.99 from $19.99 until 6/19)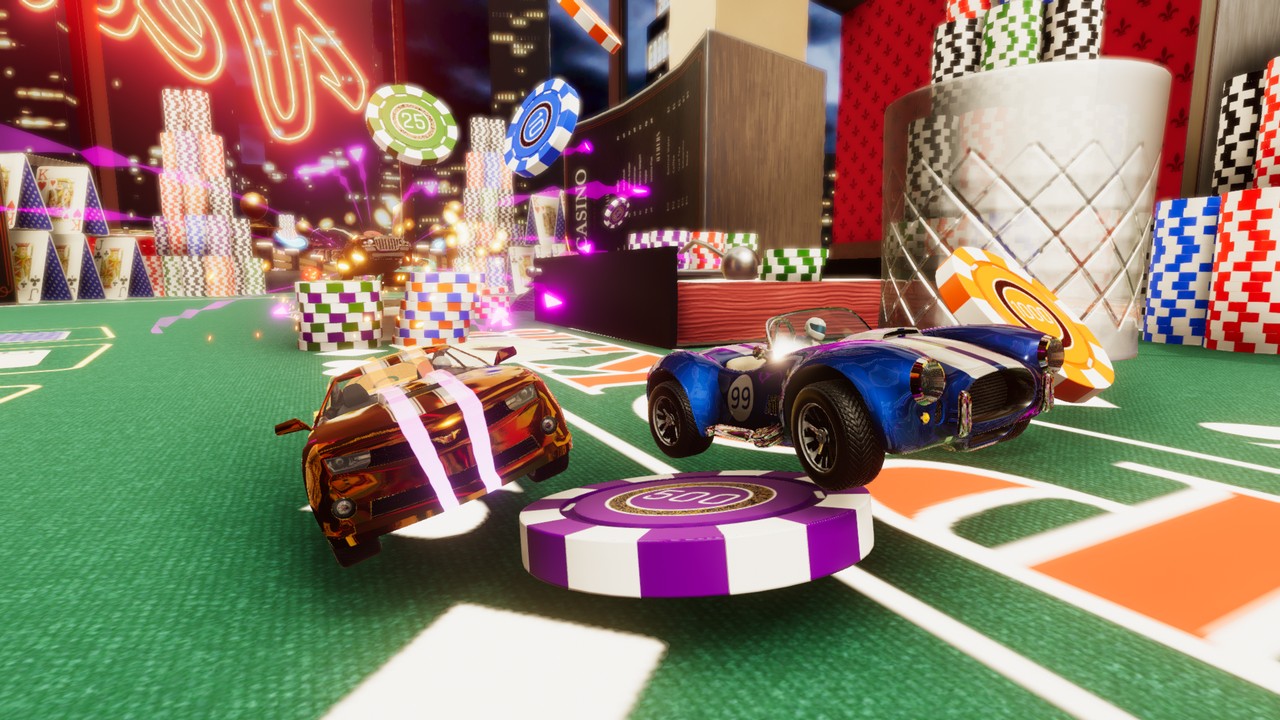 Super Toy Cars 2 ($9.59 from $11.99 until 6/19)
The Unholy Society ($6.99 from $9.99 until 6/19)
Towertale ($6.99 from $9.99 until 6/19)
Trine 2: Complete Story ($5.09 from $16.99 until 6/19)
Trine 3: Artifacts of Power ($5.99 from $19.99 until 6/19)
Trine Enchanted ($4.49 from $14.99 until 6/19)
#womenUp, Super Puzzles Dream ($4.89 from $6.19 until 6/19)
That's all for today, friends. Tomorrow will see the rest of this week's new releases, though at the moment it's not looking like a terribly busy day. We'll have summaries of everything that shows up, along with all of the new sales and any extremely pressing news that comes up. I hope you all have a terrific Thursday, and as always, thanks for reading!
Source: https://toucharcade.com/2020/06/18/switcharcade-round-up-new-pokemon-snap-coming-to-switch-namco-museum-archives-and-todays-other-new-releases-plus-the-latest-sales/