No doubt many of you out there are familiar with developer ChillyRoom by way of their awesome shooter-centric roguelike dungeon crawler Soul Knight. It arrived on mobile several years back and, despite not really breaking into the mainstream spotlight, Soul Knight has amassed a strong and passionate fanbase over the years. This is likely due to ChillyRoom's frequent content updates to the game, on a near-monthly basis in fact, which have added all sorts of fun new stuff to keep Soul Knight feeling fresh for all this time. Well what if I told you that ChillyRoom has just released their latest project, and it could be described as "the older sibling of Soul Knight"? Would that get your motor humming? It better! Say hello to Otherworld Legends.
You can expect many of the things that made Soul Knight so much fun to make an appearance here in Otherworld Legends. Multiple playable characters. TONS of different weapons and attacks. TONS of cool items and equipment. A huge cast of extremely cool enemies to square off against. And so, SO much more. The order of the day in Soul Knight was nearly infinite variety, and that feels like it has carried over to Otherworld Legends as well. I feel like I've just barely scratched the surface here and already I have nothing but great things to say.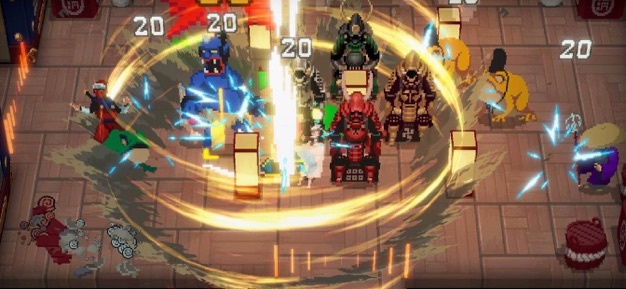 There is one thing to note, however, and you will be made aware of it via an in-game message the moment you fire up the game. Soul Knight was free to play but extremely fair about it, and offered a lot of additional content as one-time IAP purchases. By and large the type of audience that would love Soul Knight is the same audience that derides gross free to play games, and I've never heard anyone complain. With Otherworld Legends however, ChillyRoom missed the mark. They locked a lot of stuff behind IAP walls and fans have NOT been shy about telling them how they feel about it.
ChillyRoom, being the awesome developer that they are, has taken all that feedback to heart and is currently in the process of completely revamping the pay model so that there's nothing strictly locked behind IAP and instead everything will be possible to obtain just by earning in-game currency through playing. The in-game notice lets you know all of this right away, and so for the moment you're probably better off not buying any IAP stuff until they've sorted it all out. If you already have bought stuff they've figured out a very generous compensation system which they've detailed on Twitter. Of course, if you just like buying IAP stuff because it helps out an extremely tiny indie developer, don't let me stop you!
Part of what made Soul Knight so great was how it was brimming with potential when it first came out. Over the course of 3+ years that potential was realized, and it's still receiving updates even today. Otherworld Legends feels like the next step up from Soul Knight. It's a bit more serious, a bit more skill-based, and all around feels just a bit more grown up. It also has that same "brimming with potential" feel, and I can't wait to see how the game evolves over the next few years and beyond. While you may want to wait for the IAP situation to be sorted out before cracking open your wallet, there's no reason not to grab Otherworld Legends for free right now and start hacking and slashing your way through another fantastic ChillyRoom adventure.
Source: https://toucharcade.com/2020/08/21/toucharcade-game-of-the-week-otherworld-legends/