BILIBILI HK has announced the upcoming release of a new anime-style RPG on mobile titled Artery Gear: Fusion, letting players engage in thrilling turn-based battles across a post-apocalyptic world. Now open for pre-registration, the mecha-themed game features unique women warriors with robotic enhancements called "Artery Gear (AG)", and players can take command of their own army of mecha-girls to fight for survival during the "Puppet War".
Artery Gear: Fusion tasks players with waging war against humankind's assimilation into "puppets". As Commander of your mecha-armored female warriors, you can collect hundreds of AG variants each with their own skills, personalities, backstories and appearances. The game also boasts stunning character designs, skill animations and special effects during combat.
With pre-registration sign-ups now ongoing, eager fans can score tons of in-game goodies and milestone rewards once the game officially launches. In particular, one of the most coveted milestone rewards will give pre-registrants a special gacha ticket that lets them reset their results from the summons pool an unlimited number of times.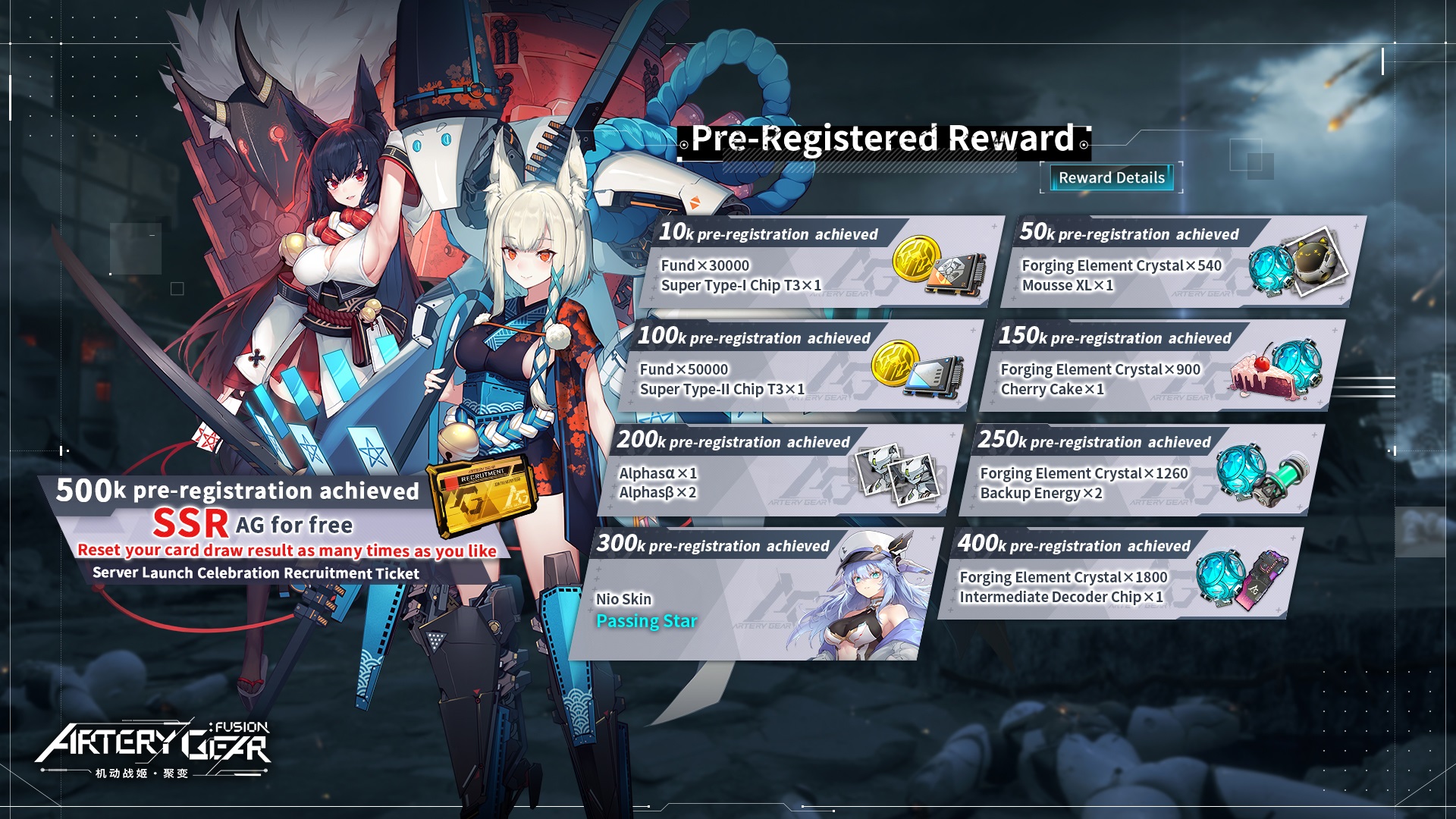 If you're keen on getting first dibs on the title, you can pre-register for Artery Gear: Fusion on the official website, or join the community of followers on the game's Twitter page to stay updated on all the latest developments.
Sponsored Content
This article is sponsored content written by TouchArcade and published on behalf of BILIBILI HK to promote the pre-registration campaign for Artery Gear: Fusion. For questions or comments, please email ads@toucharcade.com