Hello gentle readers, and welcome to the SwitchArcade Round-Up for March 5th, 2020. It is a Thursday, and that means we have a whole bunch of new games to check out today. Not so many as last week, mind you, but plenty of good ones nonetheless. And it's a good thing we have those games to check out, because other than that there really isn't a whole lot to discuss beyond our usual list of sales. Let's get right to the main course!
New Releases
Murder by Numbers ($14.99)

SwitchArcade Highlight!
Picross with a purpose! Geez, finally someone made a game like this. This is basically a mash-up of a visual novel adventure game and Picross puzzles. You have to investigate murder mysteries where the clues take the form of logic puzzles. The characters were designed by Hato Moa, the creator of Hatoful Boyfriend, and the soundtrack was done by Masakazu Sugimori of Ace Attorney and Ghost Trick fame. VISUAL NOVEL. PICROSS. HATOFUL BOYFRIEND. ACE ATTORNEY. I have never, ever felt so seen, friends. This one is a must-have if you are a Shaun Musgrave, and if you are not a Shaun Musgrave you should still probably give it some serious thought.
ibb & obb ($14.99)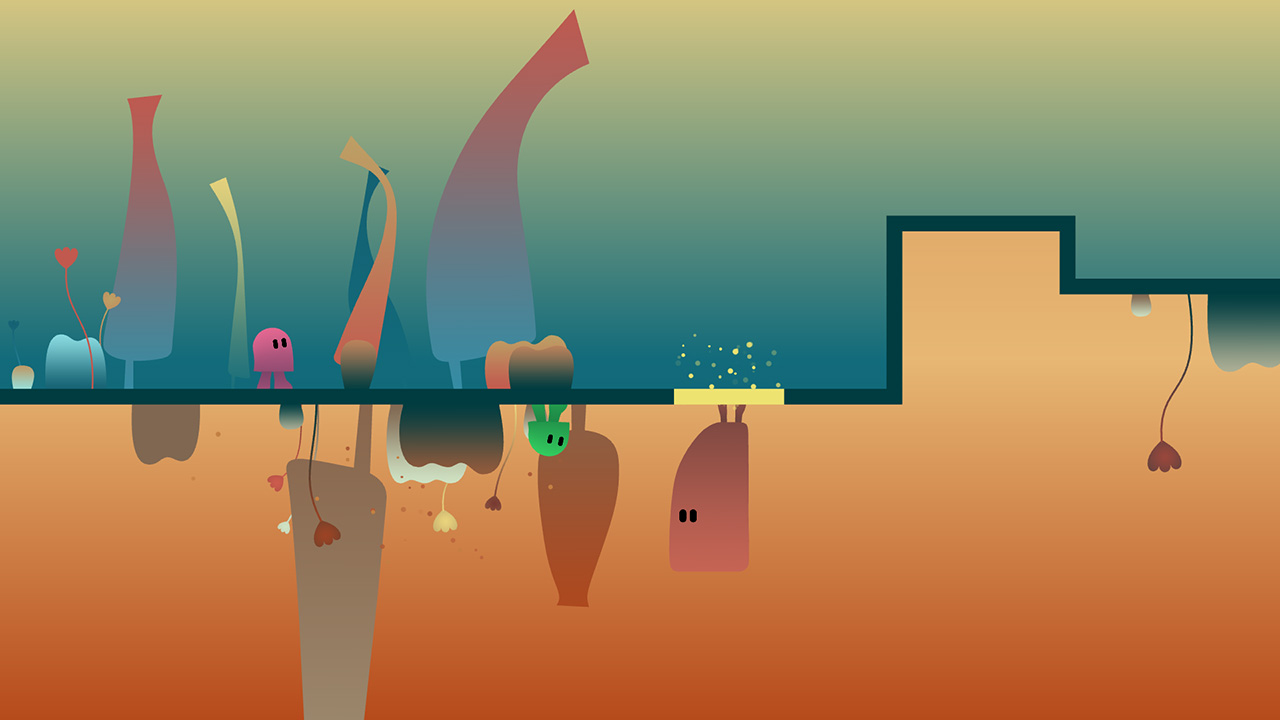 SwitchArcade Highlight!
I mean, it's not like I require side-scrolling platfomers to come up with some kind of clever gimmick for me to like them. But it sure doesn't hurt, does it? This game uses an interesting feature where you can pass through parts of the stage to flip gravity. Ideally, you're playing this with a second player so that you can help each other out by each taking one of the paths. There are 15 levels in total, which isn't a huge number. But the stages are fairly big and certainly intricately designed, with some interesting secrets to uncover. I'd only give this a light recommendation if you're playing solo, but if you have a friend or family member to pick up a second controller, this is quite a bit of fun.
Wunderling ($14.99)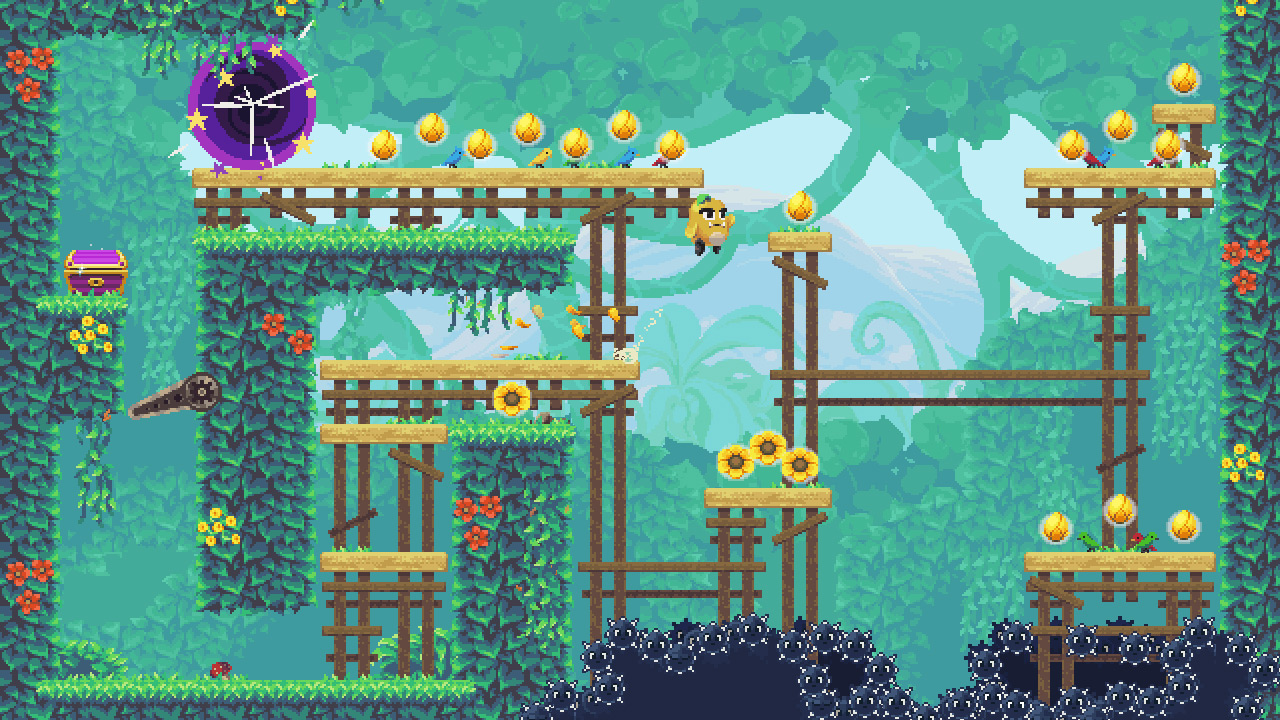 SwitchArcade Highlight!
And you know, sometimes that clever gimmick can come in the form of an interesting framing device. Like, we've seen auto-run platformers before many times, especially around these parts. Wunderling is a fairly well-made one with lots of quality level designs. But what makes this one for me is the story of the game, which sees you as something of a Goomba expy who is trying to chase down the hero. So of course you're always moving forward and only turning around when you hit something. That's what Goombas do! You get a few extra moves along the way and there are tons of costume parts to customize your little character with. It feels a wee bit on the expensive side for what it is, but if that's not a huge issue for you I think you'll find this a real charmer.
Unlock The King ($0.99)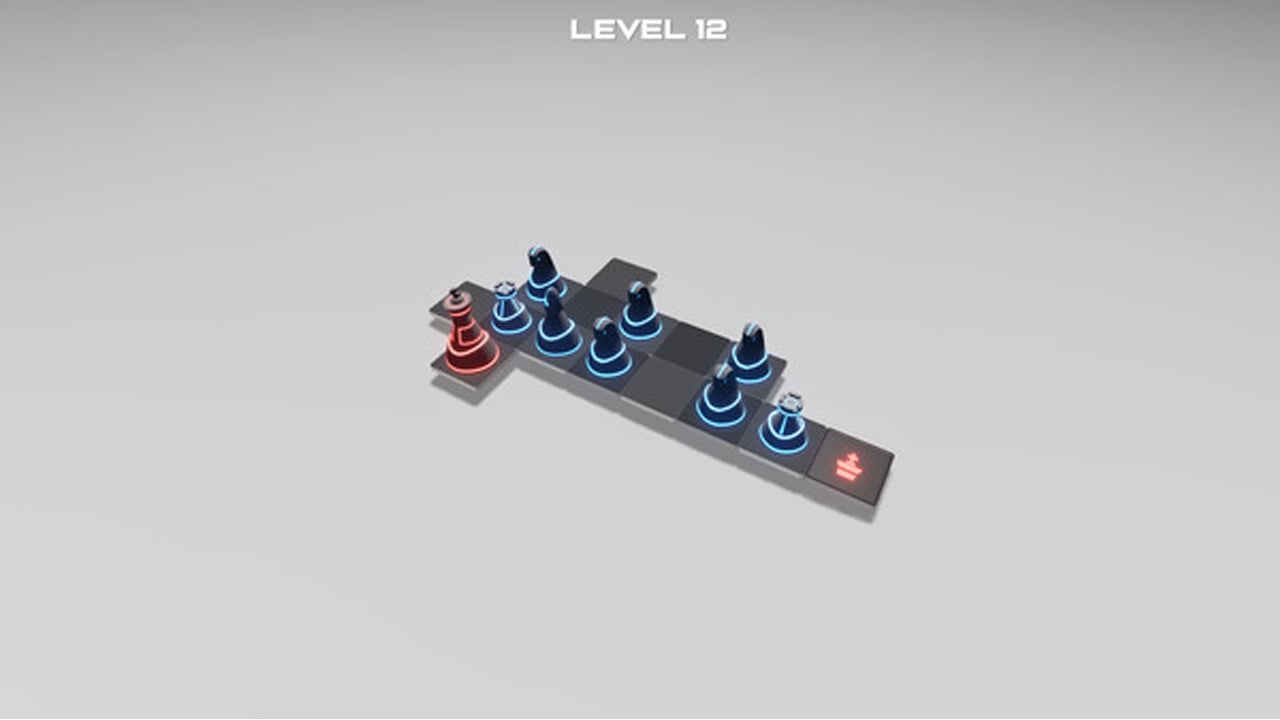 SwitchArcade Highlight!
It almost feels stupid to write too much about something like this. Unlock The King is, on its face, a game about chess puzzles. All of the pieces move according to chess rules, and the idea of unblocking your king is something any chess player can relate with. But it's abstract enough that even if you don't care about chess, you'll find a really nice, relaxing set of logic puzzles here. You get one hundred puzzles in total, which quick math will tell you equals out to less than a penny per puzzle. That's assuming you don't grab it in the next two weeks while it's at an introductory price of half-off. Will you get your dollar's worth out of it? Yes, of course you will. Absurd. If you like logic puzzles, lift up a single couch cushion and use the proceeds to grab this.
Dude, Stop ($14.99)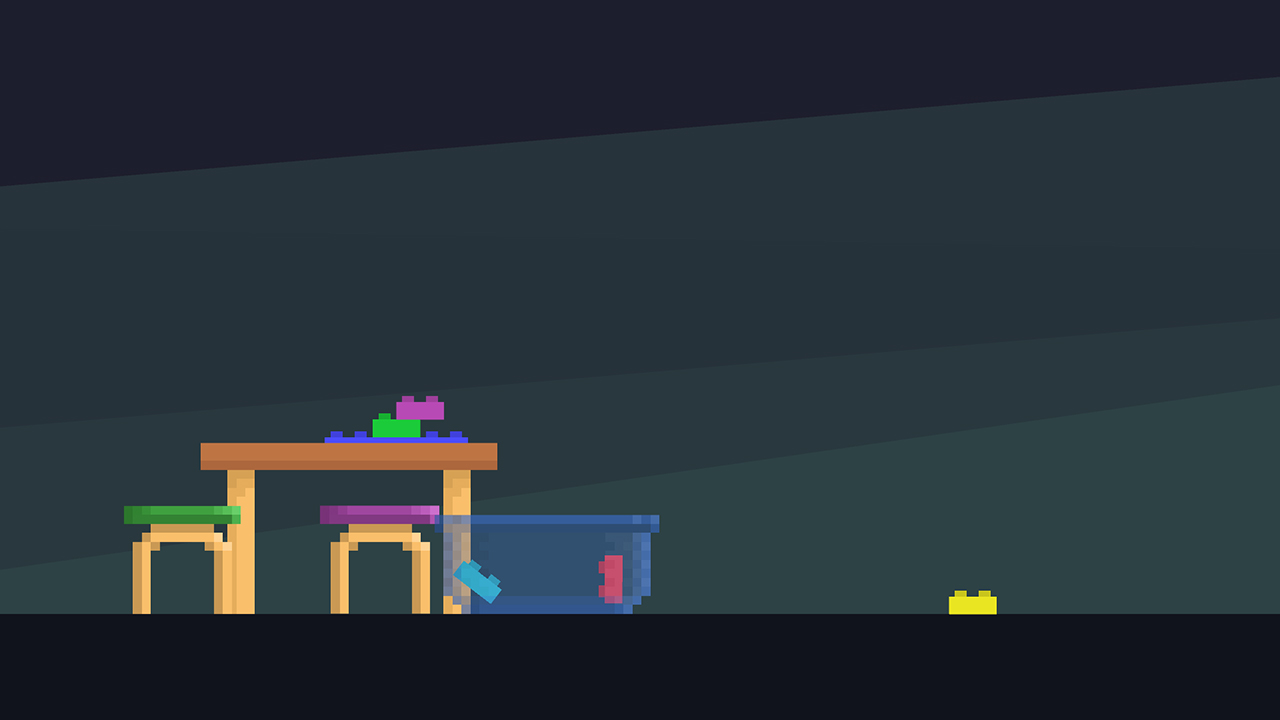 SwitchArcade Highlight!
By the title alone, this feels like it could be the unofficial game of the New Release section on most days. The description in the shop also greatly amused me. As for the game itself, it's a really weird puzzle game where you move stuff around to either solve things properly or just make as big a mess of things as your imagination allows. Depending on what you do, you'll get different reactions from the narrator and unlock new achievements and rewards. If you're looking for something funny or just plain quirky to play this week, I feel like this is probably your stop.
Arcade Archives P.O.W. Prisoners of War ($7.99)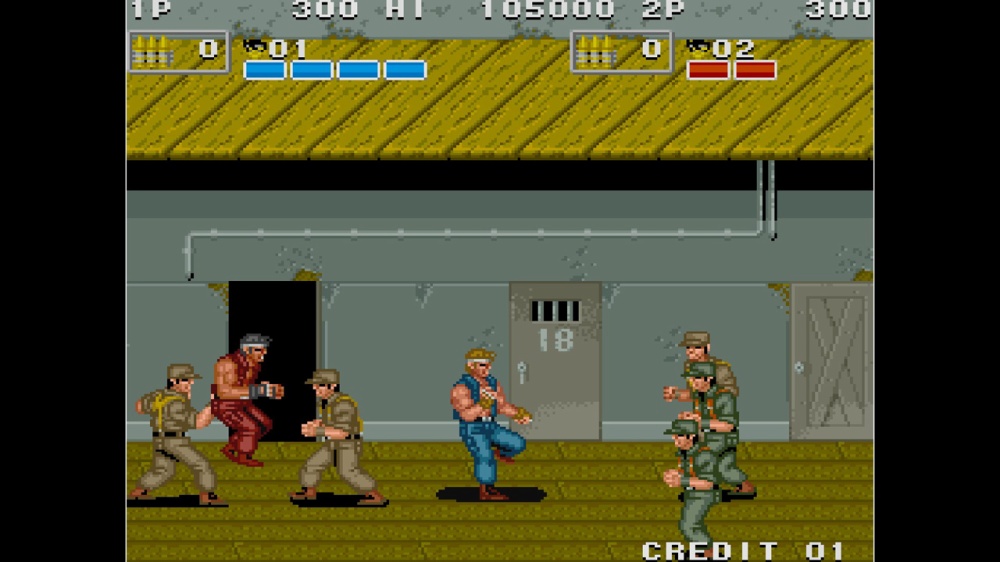 This is getting to be a familiar tune by now, and I kind of feel bad because it's not really Hamster's fault. The developer has done a perfectly good job of bringing SNK's 1988 arcade brawler to Switch, complete with a good selection of options and the usual Caravan score-chaser mode. To be sure, P.O.W. is a fairly decent game, albeit one that quickly got steamrolled by the giant leaps forward this genre was about to take. But this game is available along with so many other SNK arcade classics via the SNK 40th Anniversary Collection, so unless you really just want P.O.W., you're far better off buying that set to get the most for your money.
Bleed Complete Bundle ($27.99)
It's a bundle of both Bleed games with absolutely no discount whatsoever on buying them individually. Add in the fact that the games regularly go on sale for a combined price of a bit over eight dollars and you have a very dubious value to consider. Granted, this bundle will surely go on sale itself in the future, and when it does it may well be the better way to pick up these games. And don't get me wrong, the games are very good. Really enjoyable action games, both of them. But I'm not sure what this bundle really has to offer over grabbing the titles on their own.
Darts ($9.99)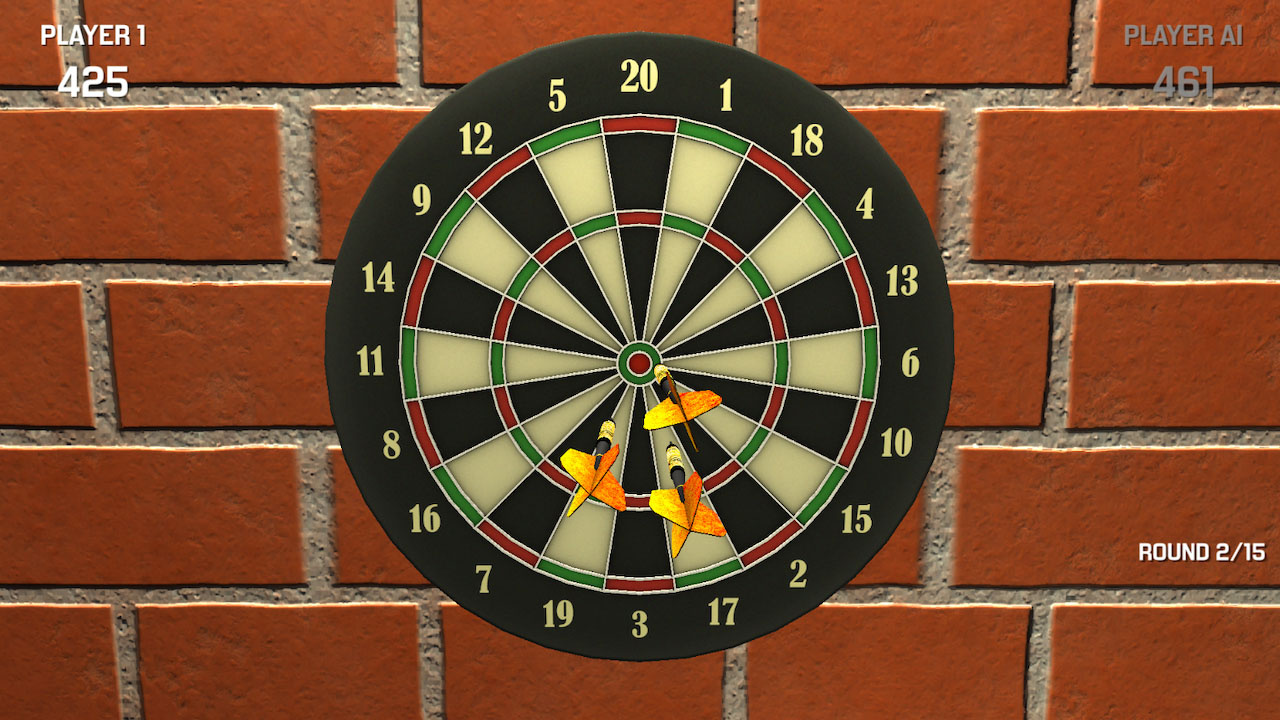 Oh good, it's Sabec. Well, I'm sure you're under no illusions as to what this game is all about. It's a darts game, something that could be pretty good if the Switch's hardware was fully taken advantage of. Do you think that's what happened here? At any rate, you get a simple game of 501 darts here that you can play against the AI or another player in local multiplayer. There are various color combinations you can apply to the board and darts, but otherwise you're not getting much else. Ten bucks for something more threadbare than a mini-game in a Yakuza title. I don't know, friends.
Kairobotica ($14.00)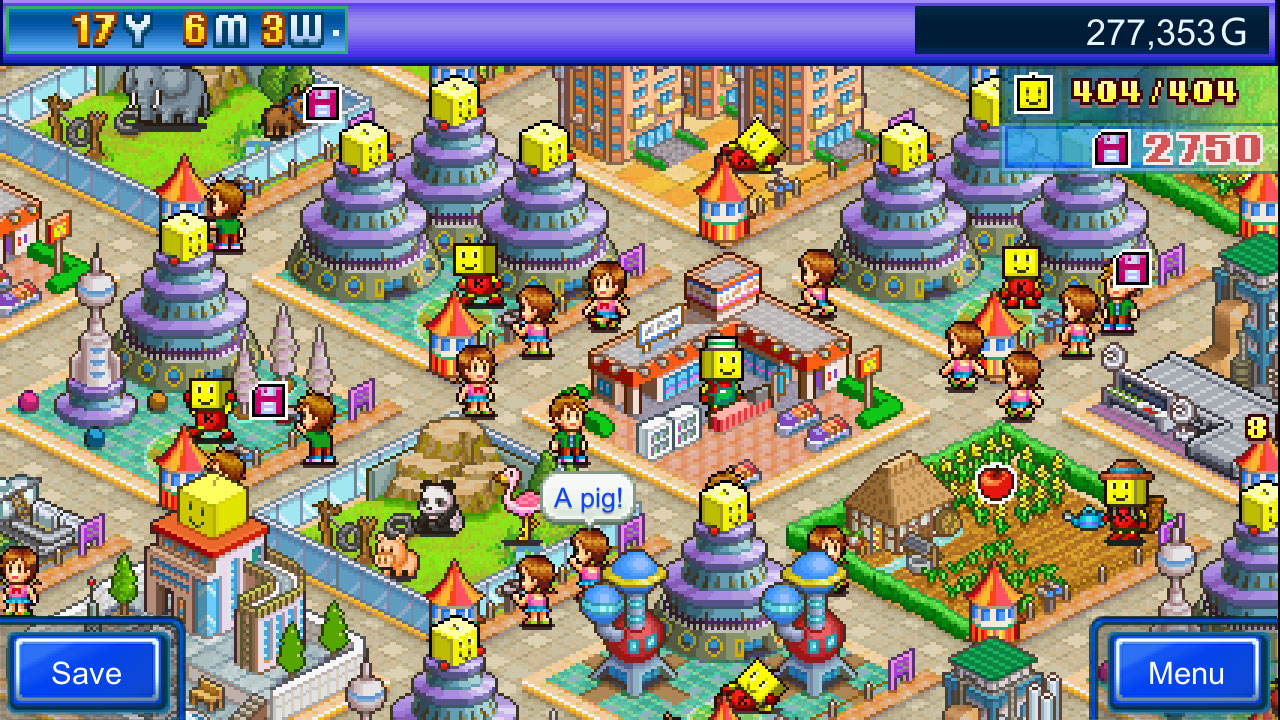 Business continues as usual for Kairosoft. What you're getting here is a Switch port of one of its mobile titles with nothing significant added save for an extra ten bucks to the price tag. Like all of its games, Kairosoft's Kairobotica shares a great deal with its predecessors, offering a relatively low-stress sim experience with lots of cute (albeit repeated ad infinitum) pixel art. When I reviewed the iOS version of this several years ago, I liked it a little better than the average Kairosoft title, so do with that what you will. I still think if you have a smartphone you're better off playing this game there and keeping the extra cash for tasty Snickers bars, but you're old enough to make this decision on your own.
Syrup and The Ultimate Sweet ($4.99)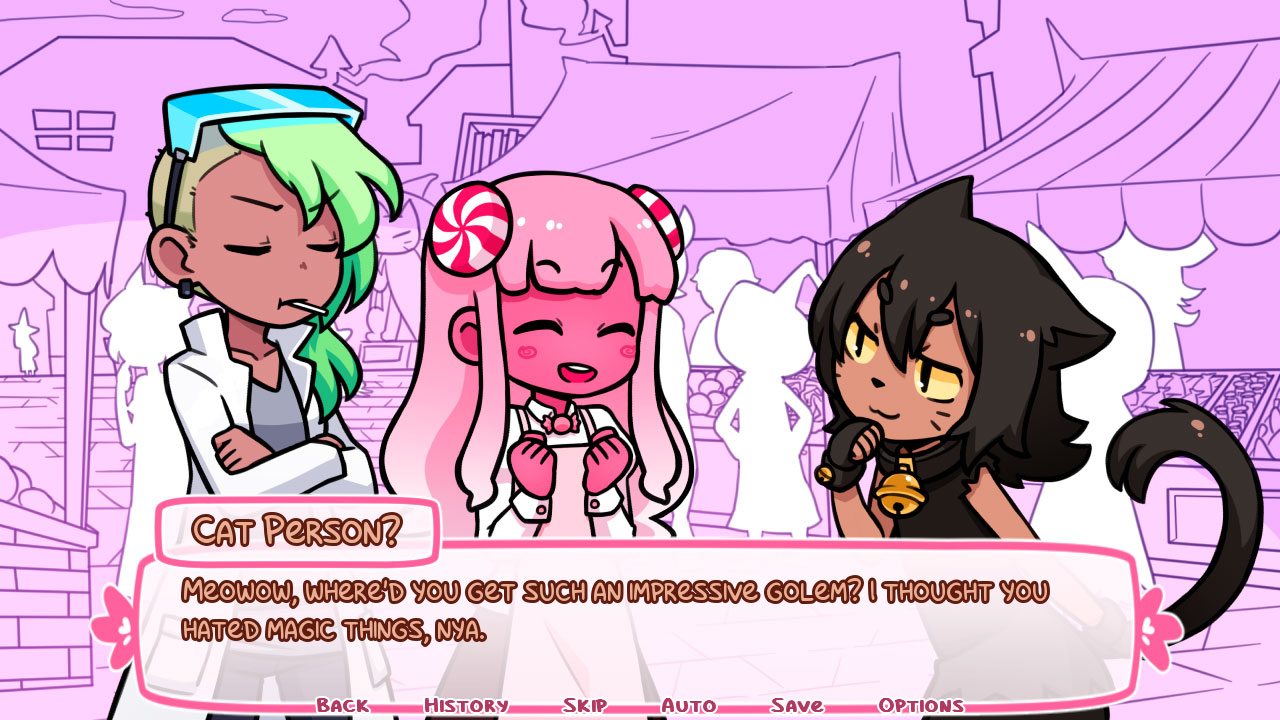 Ratalaika Games is making a big jump into visual novels, and this game is the first out of the gate. Syrup and The Ultimate Sweet is set in a world where magic is the primary way of doing pretty much anything. A candy alchemist named Syrup finds a candy golem in the basement of her candy shop one day, and much of the story revolves around figuring out who made her and why. For Syrup's part, her goal is to make the Ultimate Sweet. If you make the right choices, she may make her dream come true. If not? Well, the game has ten endings and most of them are not so great for our merry cast. As a visual novel, this is a confection that melts in the mouth a bit too quickly, but it's priced well for what it is.
Sales
(North American eShop, US Prices)
That short list of sales down there makes me very uncomfortable, friends. I know that the sales list always grows from the time that I write this to when it gets posted, and the less that's here now, the more there tends to be later. Oh well, no sense worrying about the inevitable. For now, we've got a nice Rocket League sale, some discounts on new releases, and a little bit of the usual cruft. The outbox is similarly small, but there's nothing too scary about that. Or is there? No, there isn't. Stop being silly. Stop! Okay, a little silly is fine.
Select New Games on Sale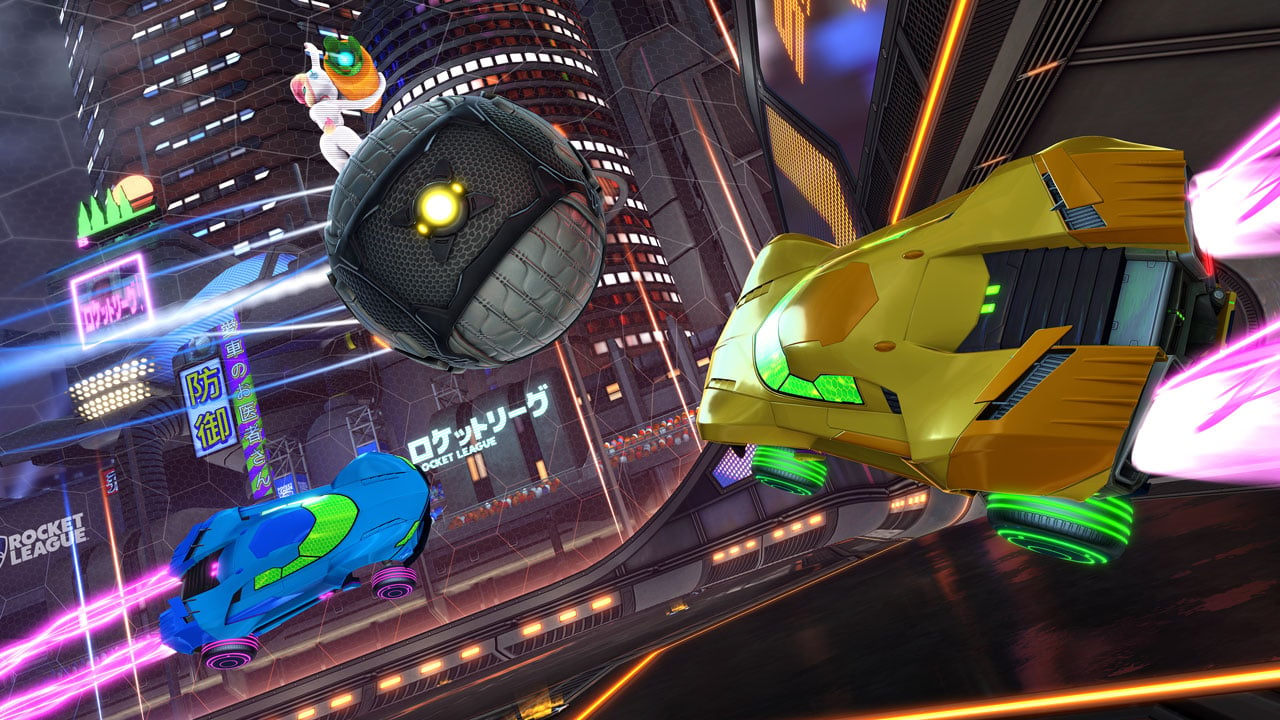 Rocket League ($9.99 from $19.99 until 3/18)
Lost Horizon ($5.99 from $14.99 until 3/12)
Dandara ($5.99 from $14.99 until 3/11)
Cycle 28 ($1.39 from $6.99 until 3/11)
Tower Inferno ($4.99 from $7.99 until 3/13)
Frozen Friends ($5.99 from $9.99 until 3/13)
Syrup & The Ultimate Sweet ($3.99 from $4.99 until 3/23)
Explosive Jake ($4.24 from $4.99 until 3/18)
Deep Diving Adventures ($16.99 from $19.99 until 3/16)
Irony Curtain ($7.99 from $19.99 until 3/16)
Tiny Gladiators ($1.49 from $14.99 until 3/23)

The Deer God ($1.59 from $7.99 until 3/25)
Dragon Sinker ($7.79 from $12.99 until 3/26)
Subsurface Circular ($4.79 from $5.99 until 3/26)
Moorhuhn Remake ($5.59 from $6.99 until 3/26)
Moorhuhn Wanted ($5.59 from $6.99 until 3/26)
Madorica Real Estate ($9.99 from $14.99 until 3/13)
Bring Them Home ($2.39 from $2.99 until 3/26)
Subdivision Infinity DX ($8.99 from $14.99 until 3/25)
Agent A: Puzzle in Disguise ($1.49 from $14.99 until 3/26)
Monochrome Order ($10.49 from $14.99 until 3/26)
Without Escape ($3.74 from $4.99 until 3/19)
A Street Cat's Tale ($7.19 from $7.99 until 3/26)
Sales Ending Tomorrow, Friday, March 6th
Bloodroots ($17.99 from $19.99 until 3/6)
Breeder Homegrown: Director's Cut ($4.24 from $4.99 until 3/6)
Deadly Fighter 2 ($0.39 from $3.99 until 3/6)
Demetrios ($2.99 from $9.99 until 3/6)
Dungeon Warfare ($3.39 from $9.99 until 3/6)
Ego Protocol: Remastered ($3.99 from $4.99 until 3/6)
Gurgamoth ($0.99 from $9.99 until 3/6)
Invisigun Reloaded ($4.99 from $19.99 until 3/6)
Must Dash Amigos ($8.99 from $17.99 until 3/6)
Project Starship ($3.99 from $4.99 until 3/6)
Queen's Quest 3 ($1.49 from $14.99 until 3/6)
Silk ($7.79 from $12.99 until 3/6)
Stab Stab Stab! ($8.99 from $9.99 until 3/6)
Xenon Valkyrie+ ($4.99 from $9.99 until 3/6)
That's all we've got for today, friends. Tomorrow will have the rest of this week's releases, with the obvious mainliner being Pokemon Mystery Dungeon: Rescue Team DX. I'm expecting the other shoe to drop with regards to new sales, so there will likely be a pretty large list of discounts to enjoy as well. I hope you all have a great Thursday, and as always, thanks for reading!
Source: https://toucharcade.com/2020/03/05/switcharcade-round-up-murder-by-numbers-ibb-obb-wunderling-and-todays-other-new-releases-the-latest-sales-including-rocket-league-and-more/