Ah GameClub. Doing The Lord's work, I tell ya. Chances are that if you're reading this website then you're already familiar with what GameClub is, but just in case, here's the short version. GameClub's aim is to resurrect the best mobile games from over the past 10+ years that for whatever reason ended up no longer available or playable anymore. Maybe Apple's hardware and software revisions over the years rendered a game broken and the developer didn't have the means to fix it. Or perhaps a developer closed up shop and their games were either removed or just left to whither on the App Store. Whatever the case, GameClub reaches out to those original creators and fixes up those lost classics, updating them for modern devices and making them playable again. Their service launched on iOS in October of last year, and with new releases each and every week they've now amassed a library of more than 100 of the best games to ever grace mobile touchscreens. Now today, after MANY many requests, they're taking the next major step by launching GameClub on the Android platform.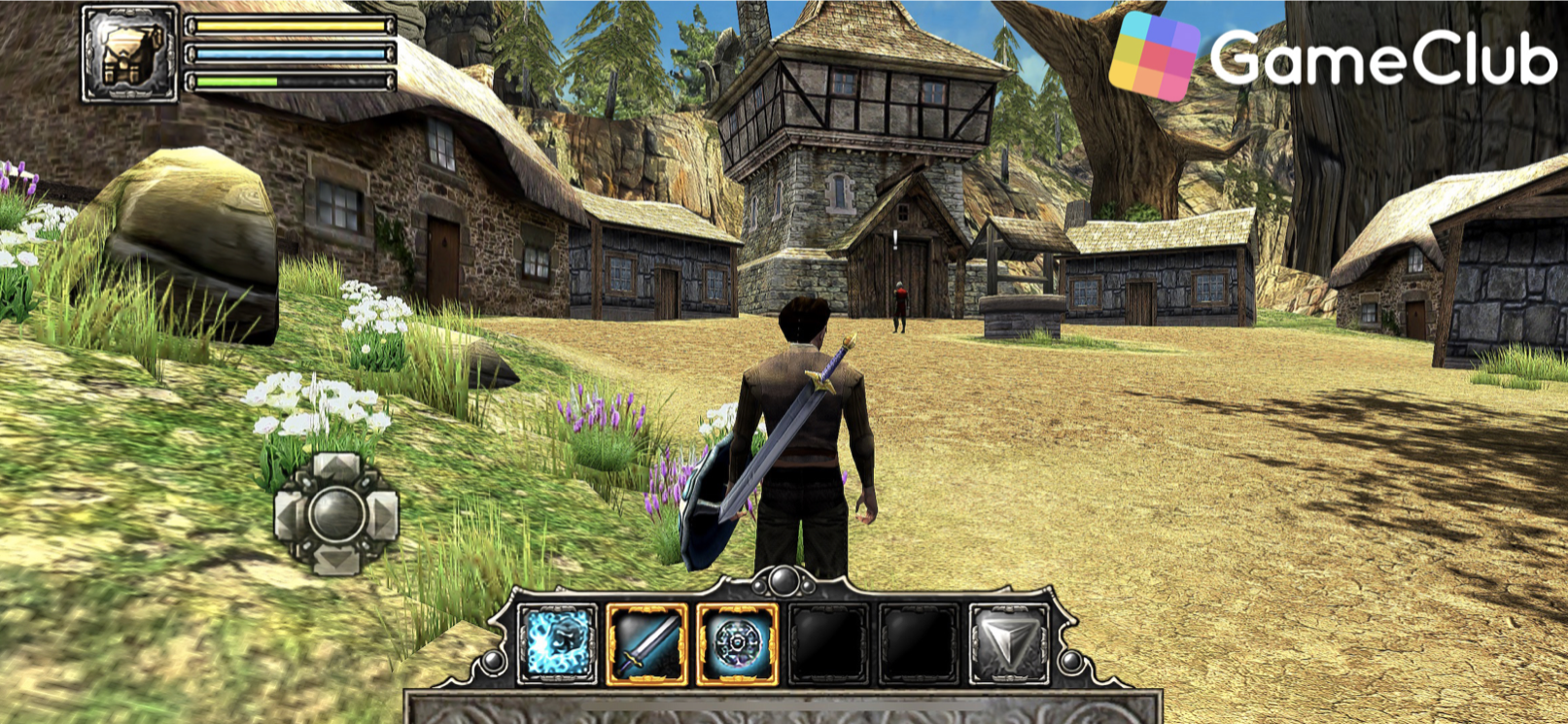 This is really significant because, as far as I know, this is the only gaming subscription service that is cross-platform between both iOS and Android. That means if you're an iOS device owner who already subscribes to GameClub, and you also have an Android device, you now instantly have access to to the entire GameClub library without any additional fees or anything. In addition to that, GameClub has an extremely generous Family Sharing feature which they bumped up to 12 family members back in March, and since it is based on their own infrastructure and works independently of either Apple or Google's family sharing, you can spread around those 12 slots between Android and iOS devices as you see fit.
If this all sounds good to you then the best place to get started is with the GameClub app, which is now on both the iOS App Store and the Google Play Store. In it you'll find dozens upon dozens of feature stories like reviews, retrospectives, tips & tricks, and tons more about the games that are in the GameClub library. There's also no shortage of different collections to point you in the right direction of what to play. As anyone who has dipped into Apple Arcade knows it can be kind of overwhelming to have a hundred games dumped into your lap all at once. The GameClub app is an excellent tool to navigate those waters.
If it sounds like I'm gushing it's because I very sincerely believe in what GameClub is doing. The world of digital app stores that mobile operates in means that preservation of its landmark games isn't as easy as it's been in the past on other platforms where you had a physical cartridge or game disc of your favorite classics. There are SO MANY phenomenal games in the GameClub library, many of which have been highly reviewed by us and some are even our Game of the Year picks from over the years, and so many of them wouldn't be playable in this day and age if not for GameClub doing their thing. That means that people like me who have enjoyed these games in the past get to continue enjoying them, but perhaps even more importantly it means that an entirely new generation of gamers can experience all of the important games that have shaped the mobile gaming platform over the past 12 or so years.
GameClub is $4.99 per month and comes with a one month free trial, and just like on iOS, if you previously bought any of the games in their catalog on Android then you'll be able to download the updated versions for free regardless of if you're a subscriber or not. Additionally, the arrival of GameClub on Android means that there's a bunch of games that are on Android for the very first time now like Flick Fishing, Puzzlejuice, Cubed Rally Racer, and more. You can cancel your subscription at any time and all games are playable offline, are downloaded to your device and not streamed over the cloud, and are devoid of any in-game advertisements or in-app purchases. With the generous Family Sharing and cross-platform compatibility, it's easily the best five bucks a month you can spend if you like quality mobile gaming. Whether you're on iOS or Android download the GameClub app now to see what it's all about, and definitely take advantage of the free trial period to check it out firsthand.
Source: https://toucharcade.com/2020/06/18/gameclub-android/