For today's special edition of SwitchArcade, I'm going to highlight the best fighting games on Nintendo Switch. These include retro arcade ports, new releases, some surprises, one game that people don't consider a fighting game, and more. With the Nintendo Switch in its fourth year on the market, it has gotten quite a bit of support in the fighting game genre across many publishers. I also didn't want to feature every single fighting game I like on the platform and cover the ones I would recommend when anyone is looking for a best of list. If you think I missed something, feel free to suggest it in the comments below. Each game write up below will also include information on how the online player base for said game is on Nintendo Switch right now for those who are interested in online play. This list is in no particular order.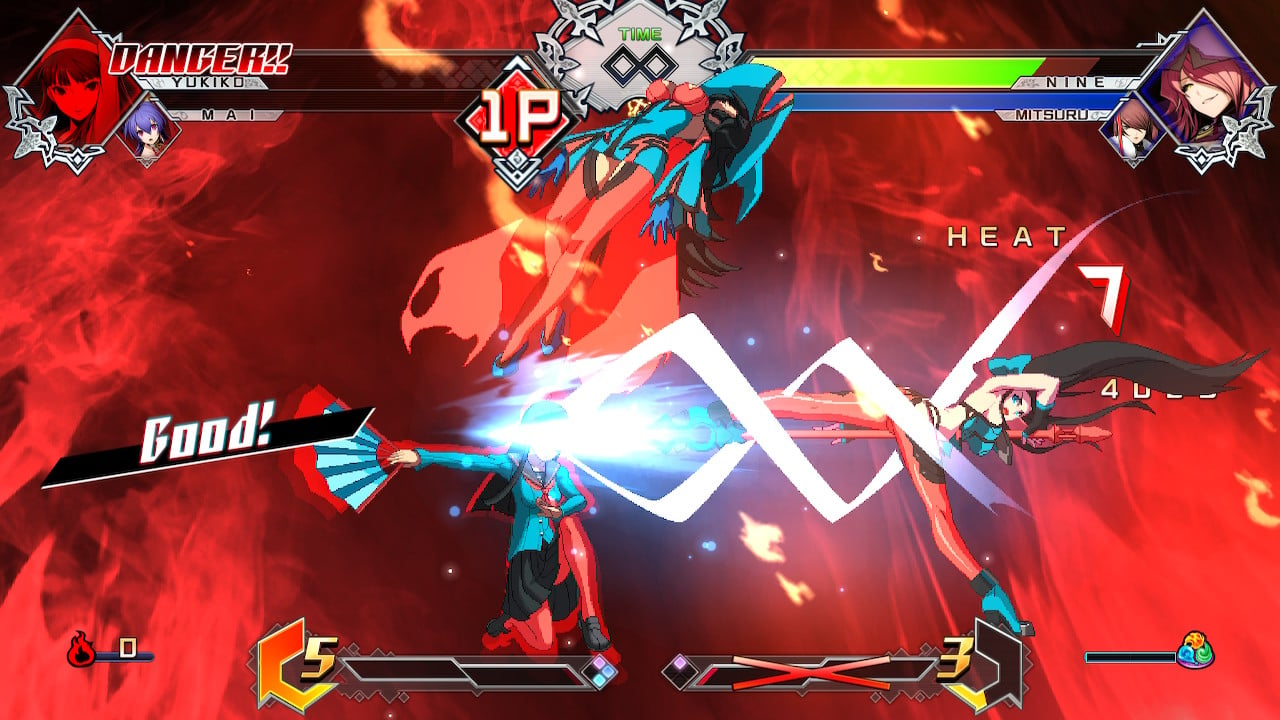 BlazBlue Cross Tag Battle is one of the best surprises of the last few years for me. It brings the universes of Under Night, BlazBlue, Persona, RWBY, and much more together for a super fun tag fighter. It is very accessible for newcomers mechanically and has a ton of great single player content including a long story mode. Knowledge of the characters would help given this is meant for fans but don't be afraid to try it out even if you only recognize a few names. BlazBlue Cross Tag Battle got me to watch RWBY since I was already a fan of the other franchises featured here. In terms of a Nintendo Switch port, BlazBlue Cross Tag Battle is one of the better fighting games with almost no difference between the PS4 and Nintendo Switch versions barring an online issue. The online for this game is kind of dead right now but there's another issue where skipping an intro animation to online battles causes lag on Nintendo Switch. If you want to get this for offline play, it is definitely worth it and the DLC content is excellent as well. I liked BlazBlue Cross Tag Battle enough to own it on every platform.
SNK's Samurai Shodown (2019) is a reboot of the franchise and it debuted on PS4 and Xbox One last year before it finally arrived on Nintendo Switch earlier this year. Samurai Shodown is a long running series with some superlative fighting games included. Samurai Shodown is a game I played a lot on PS4 last year and wanted a portable version of a methodical and more grounded fighter with a big emphasis on high risk high reward gameplay. On Nintendo Switch, Samurai Shodown includes all content but has visual and performance cutbacks. I play this often on both PS4 and Nintendo Switch and there's no denying that the Nintendo Switch version isn't as smooth as it should be. Despite that, I enjoy booting it up for portable action and to spend time with the new DLC characters. The online in Samurai Shodown is pretty much dead on both PS4 and Nintendo Switch and that is a bigger issue here because the game feels geared towards that more than solo play. One other issue is that patches are often late on Nintendo Switch including the newest one that arrived three days after PS4. Despite those shortcomings, Samurai Shodown is a solid port of a great fighter that you can buy with some caveats.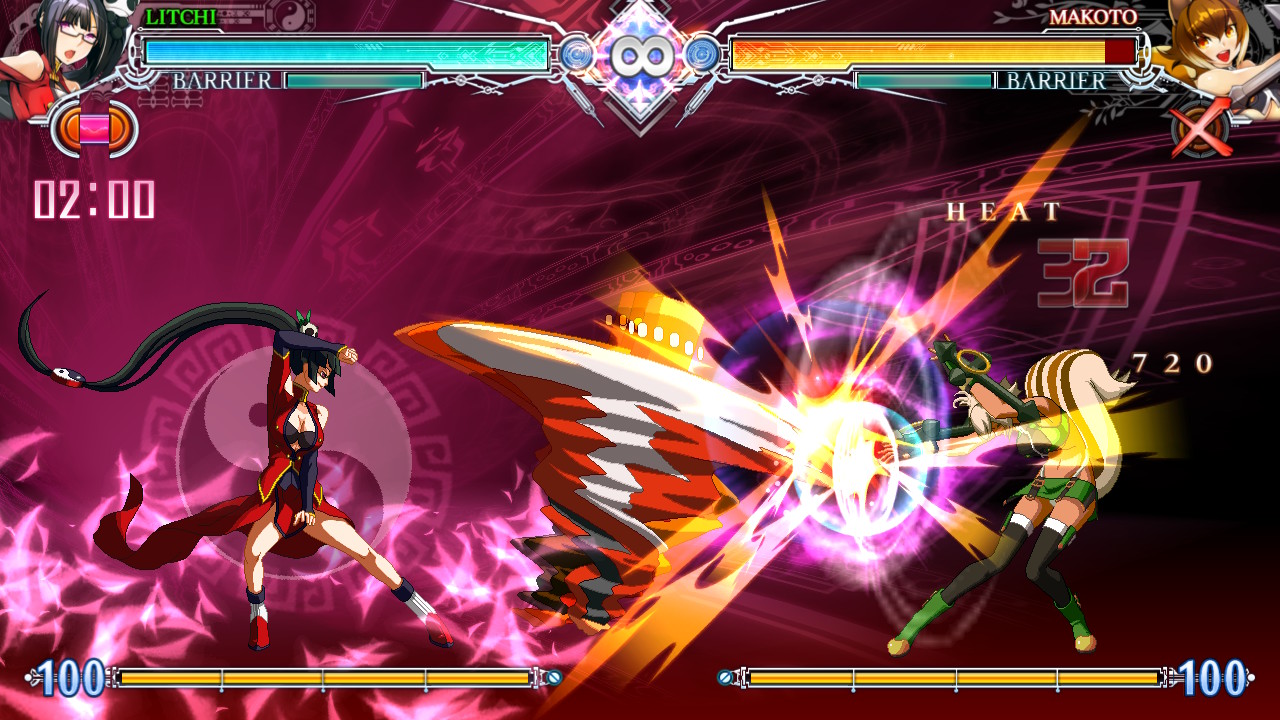 When I was getting into the BlazBlue games, I started playing them on PS Vita because at the time, developers were still doing games on PSP and PS Vita. What drew me into this series was the accessibility, aesthetics, music, and quality single player content. BlazBlue CentralFiction launched on PS3 and PS4 and I was pretty disappointed with no portable entry. Thankfully, Arc System Works brought it to Nintendo Switch with all DLC included (and a little extra) in the form of BlazBlue CentralFiction Special Edition that is an excellent conversion of a great fighting game. While it doesn't look as clean as the PS4 version, I've ended up spending more time with the game on Nintendo Switch thanks to it being so great on a portable. This isn't a great entry point story wise but for everything else, BlazBlue CentralFiction Special Edition is a superb anime fighter that is worth getting on Nintendo Switch. The online mode has been hit or miss for me here and I haven't been able to find many games recently to see how it is today.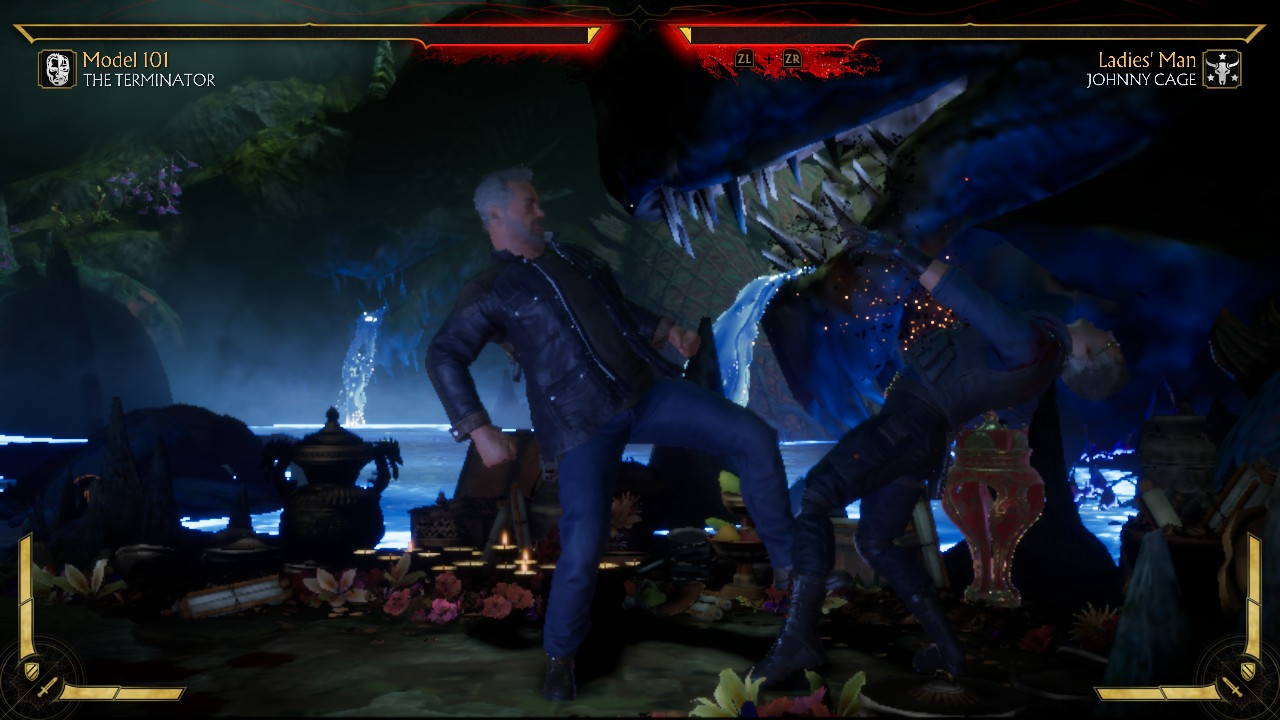 When Mortal Kombat 11 was revealed, I was pretty surprised at the inclusion of Nintendo Switch as a platform. Mortal Kombat 11 not only arrived on the same day on Nintendo Switch as other systems but it has improved over time and now even gets updates and DLC at the same time. The game itself is excellent and one of the best fighting games for those looking at good single player and solo content. It has a superb story mode and loads of single player modes to try out before you head online. The visuals are massively cut back compared to the PS4 and Xbox One X versions I have but it runs smooth for the most part and perfectly suits my need for a modern portable Mortal Kombat game to replace the fun I had with Mortal Kombat on PS Vita years ago. The caveat about the online mode in Mortal Kombat 11 is that it isn't great on Nintendo Switch with only the PS4 and Xbox One versions being perfect for online with cross play support. Keep that in mind. Other than that, it is content complete and I recently enjoyed replaying the Aftermath expansion story on Nintendo Switch.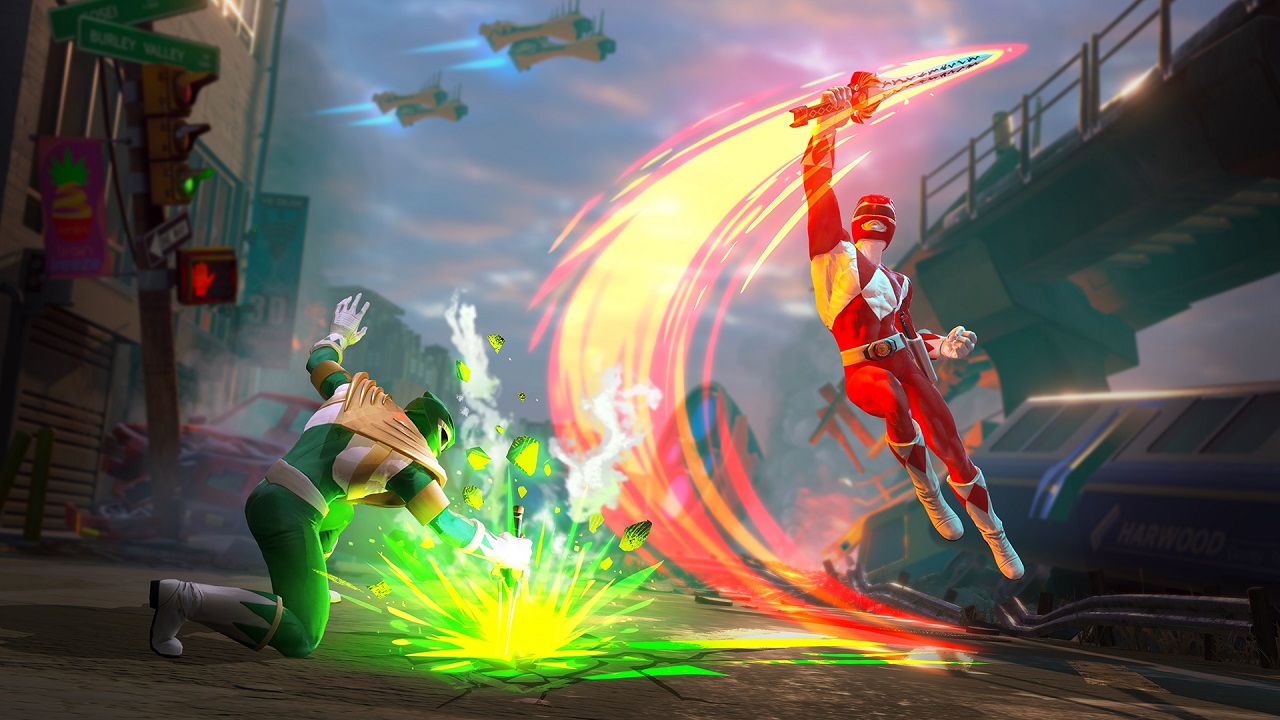 I didn't play Power Rangers: Battle for the Grid until very recently and I finally saw why a lot of people were recommending it to me. While the base roster is small, the actual 3v3 fighting is excellent and the online is superb. It definitely feels like the game should've been priced a bit higher and included more content instead of launching for a lower price with more DLC. Power Rangers: Battle for the Grid is a very accessible game but has a lot of depth hidden. If you have been wanting to get Power Rangers: Battle for the Grid, I'd recommend getting the edition with more characters because that is much better value. Power Rangers: Battle for the Grid doesn't get the love it deserves for sure because the online experience and cross platform support puts most big fighting games to shame. If you play Power Rangers: Battle for the Grid on Switch, you can play against Xbox One, PS4, PC, and Stadia players.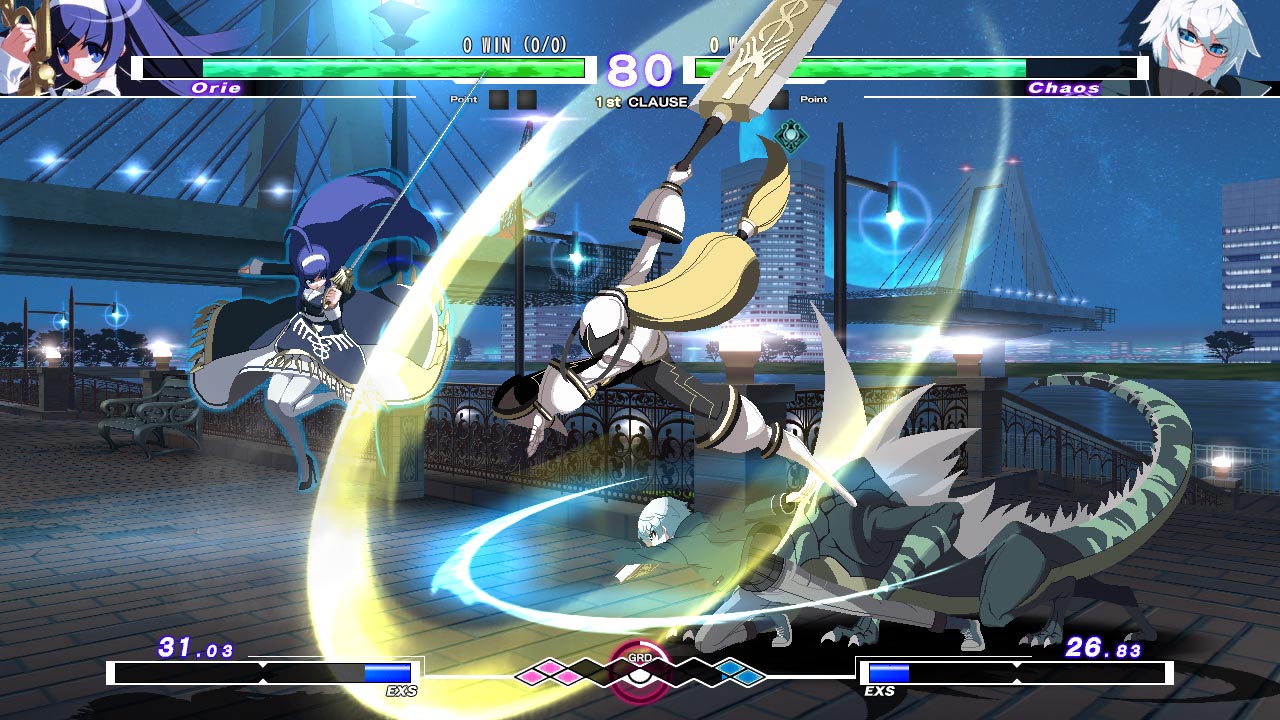 UNDER NIGHT IN-BIRTH Exe:Late[cl-r] ($39.99)
UNDER NIGHT IN-BIRTH Exe:Late[cl-r] from Arc System Works, Aksys Games, and French Bread is the newest version of UNDER NIGHT IN-BIRTH featuring new balance, new content, and more. It is one of the best 2D fighters I've ever played and it both looks and runs brilliantly on Nintendo Switch. Out of all the fighting games I've mentioned in this feature, UNDER NIGHT IN-BIRTH Exe:Late[cl-r] is the least talked about and one of the most competent ones mechanically. It has excellent tutorials, great music, and a very unique and varied cast of playable characters. If you're looking for one of the best anime styled fighters in recent years, UNDER NIGHT IN-BIRTH Exe:Late[cl-r] delivers in spades. The only downside is patches arrive late on Nintendo Switch compared to PS4 so keep that in mind. The online player base is also basically dead here. For offline play and solo content, this is more than worth your time and money even at full price.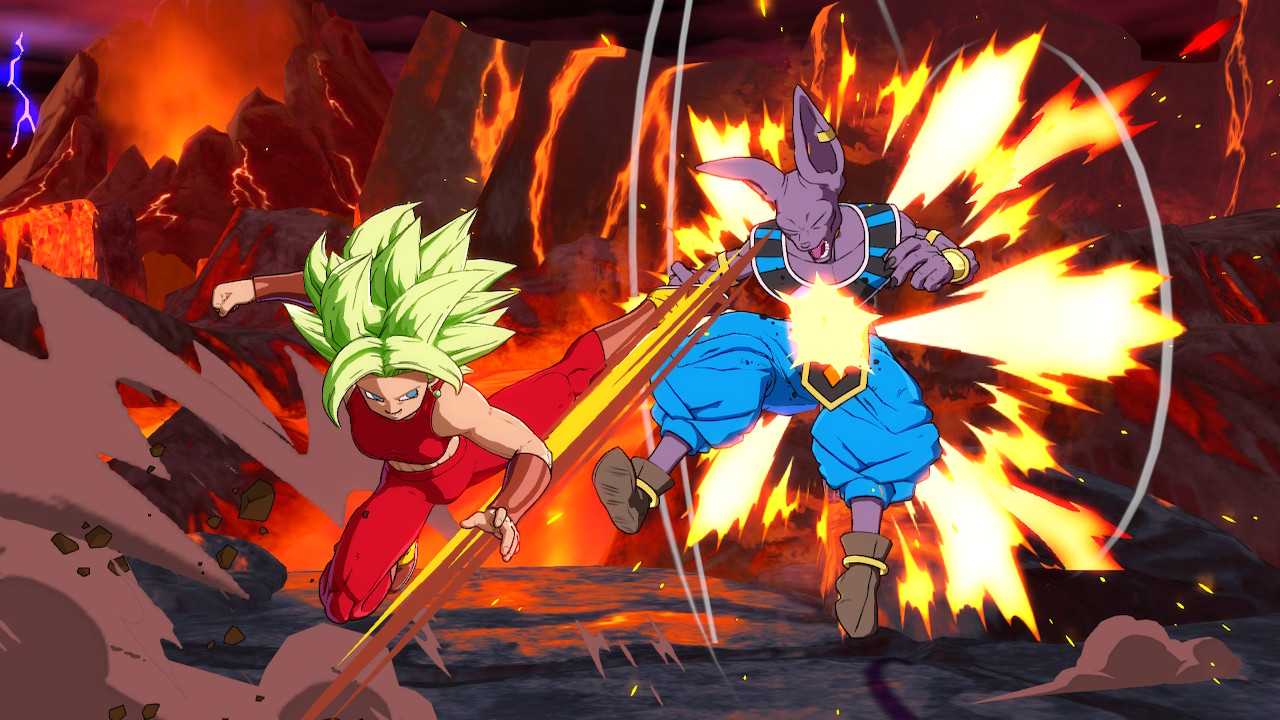 With Dragon Ball FighterZ, Bandai Namco Entertainment and Arc System Works managed to almost perfectly bring the superb fighter to Nintendo Switch after it debuted on PS4, Xbox One, and PC. The team based fighter has a massive roster, loads of game modes for online and offline play, and a lot of superlative visuals. The game is still being supported with paid DLC and updates and they arrive the same time on Nintendo Switch as other platforms. The only downside of Dragon Ball FighterZ on Nintendo Switch is the performance issues that occur during gameplay. They aren't frequent but they are noticeable. This isn't the best way to play Dragon Ball FighterZ but it is a damn fine one for me to get in a few matches. It also regularly goes on discount to soften the blow. The online for this game is more active than I expected as well compared to other fighters on Switch.
ARMS ($59.99)
When Nintendo revealed ARMS, I thought it would be another gimmick fighter. The early demo for the game sold me on the concept and I've been playing it regularly since launch because it gets so many things right. The core gameplay is simple but well designed and the sheer customisation and unique characters make me not tire of it at all. ARMS also has some of Nintendo's best designs and music in years. Most fighters struggle online on Nintendo Switch but I've had maybe a handful of disconnects in hundreds of games played ever since ARMS launched years ago. While I am glad to see more people notice it with the Super Smash Bros. Ultimate DLC, I hope Nintendo considers adding more content to ARMS because it is seriously one of the company's best and least talked about games on Switch. I have nothing but praise for it and it is one of my favourite fighting games in a long time.
Nintendo's Super Smash Bros. Ultimate is the best platform fighter yet and one of the best games on Nintendo Switch right now. It brings tons of characters from across the gaming landscape together in a robust and fun game that includes loads of game modes for casual and competitive play. I was initially skeptical about this given that I cooled on the 3DS entry pretty quickly but the team has done a consistently amazing job keeping this updated with new content and features. It also helps that the game's music player has one of the best soundtracks ever in gaming with original tracks and arrangements from classic gaming franchises and modern ones. My only hope is that the online improves because it is the biggest flaw in Super Smash Bros. Ultimate right now. Thankfully, the game offers more than most games when it comes to offline content and continues to get more with every update and DLC. Super Smash Bros. Ultimate really feels like a true celebration of gaming with the franchises and fan service it brings together.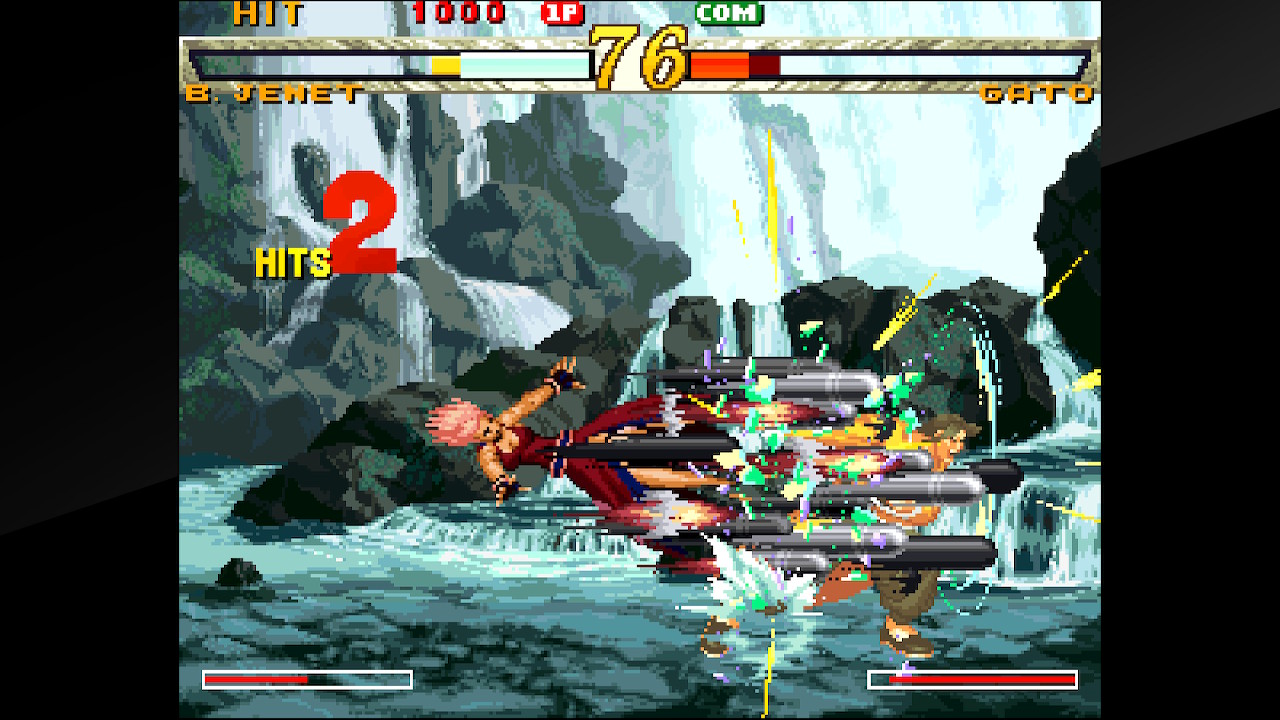 Bonus: Retro ports and collections
Highlighting fighting games on Nintendo Switch is impossible without discussing the sheer amount of retro arcade ports and collections available. There are loads of these but one that deserves a special mention from me is Street Fighter 30th Anniversary Collection. Capcom's collection of some of the best fighting games ever is a superb release on Nintendo Switch with quality games, local wireless, online (that is a bit erratic), and a healthy amount of extras. I hadn't played some of these games before but I have yet to regret buying the Street Fighter 30th Anniversary Collection. If you are even remotely interested in the history of fighting games and arcade fighters, you owe it to yourself to buy this and also to watch Hi Score Girl on Netflix but I don't want to get on that tangent right now.
Barring the Street Fighter 30th Anniversary Collection, the ACA NeoGeo releases from Hamster are well worth considering. I've had a blast playing Garou Mark of the Wolves and the ports for Samurai Shodown and The King of Fighters releases are well worth considering. The recently released Samurai Shodown NeoGeo Collection is also something to consider but I found it to not be as polished as the Street Fighter 30th Anniversary Collection.
Hopefully this helped you find a new fighting game to play on Nintendo Switch or revisit something you owned before. If you have any fighters on Nintendo Switch you'd recommend, let us know in the comments.
Source: https://toucharcade.com/2020/08/21/switcharcade-best-fighting-games-on-nintendo-switch-2020/